The best innovations at the London Bike Show 2018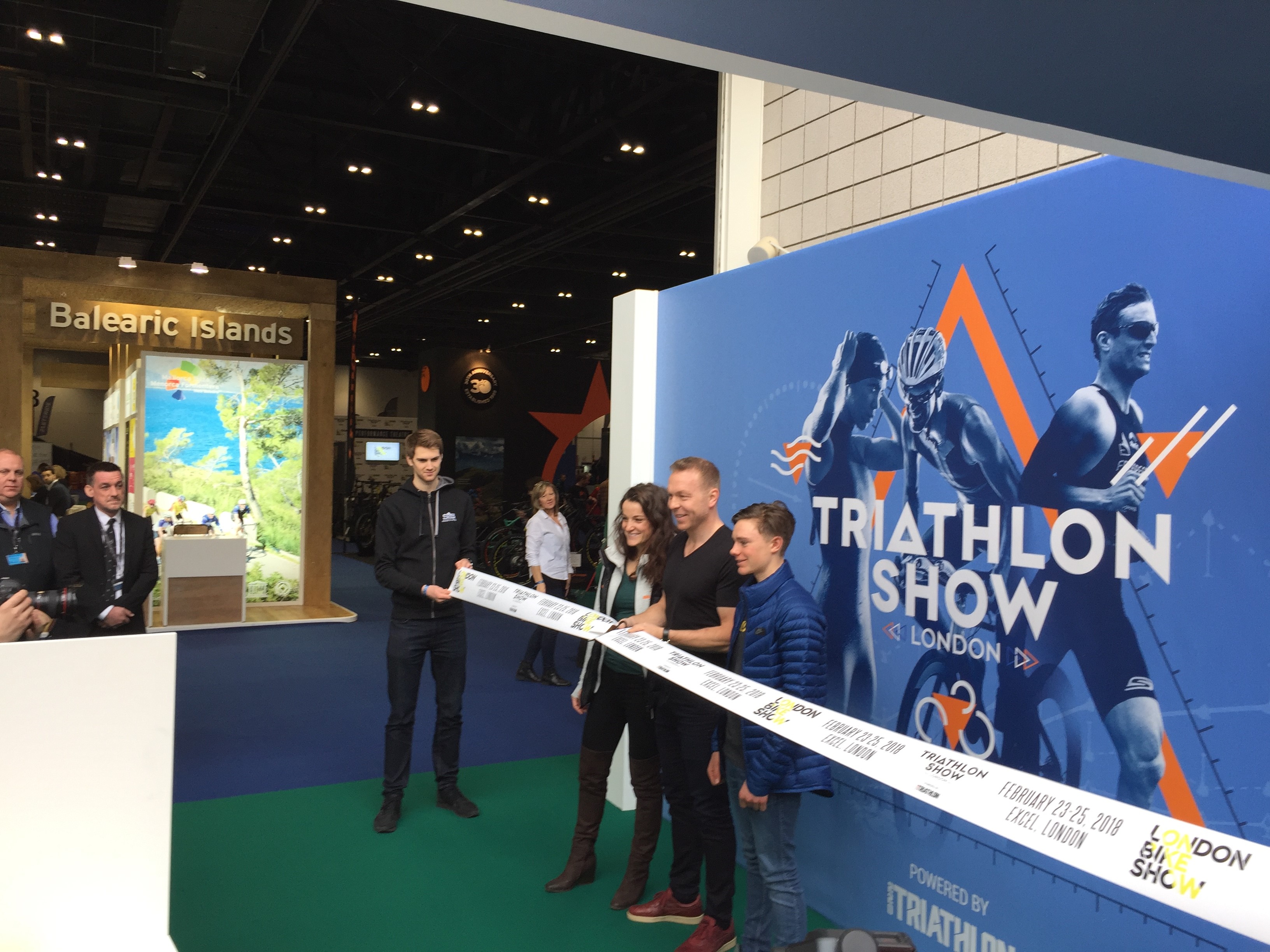 There's a definite growing market for electric bikes, but I found my favourite on the EzeeBikes stand. How about this for the school run? With a simple adaptation it can carry up to three children – but could also be adapted for commercial of trade use. Already proving popular in Australia and New Zealand, sadly the owners have yet to secure a UK distributor, so it might be  a while until we see them on our roads.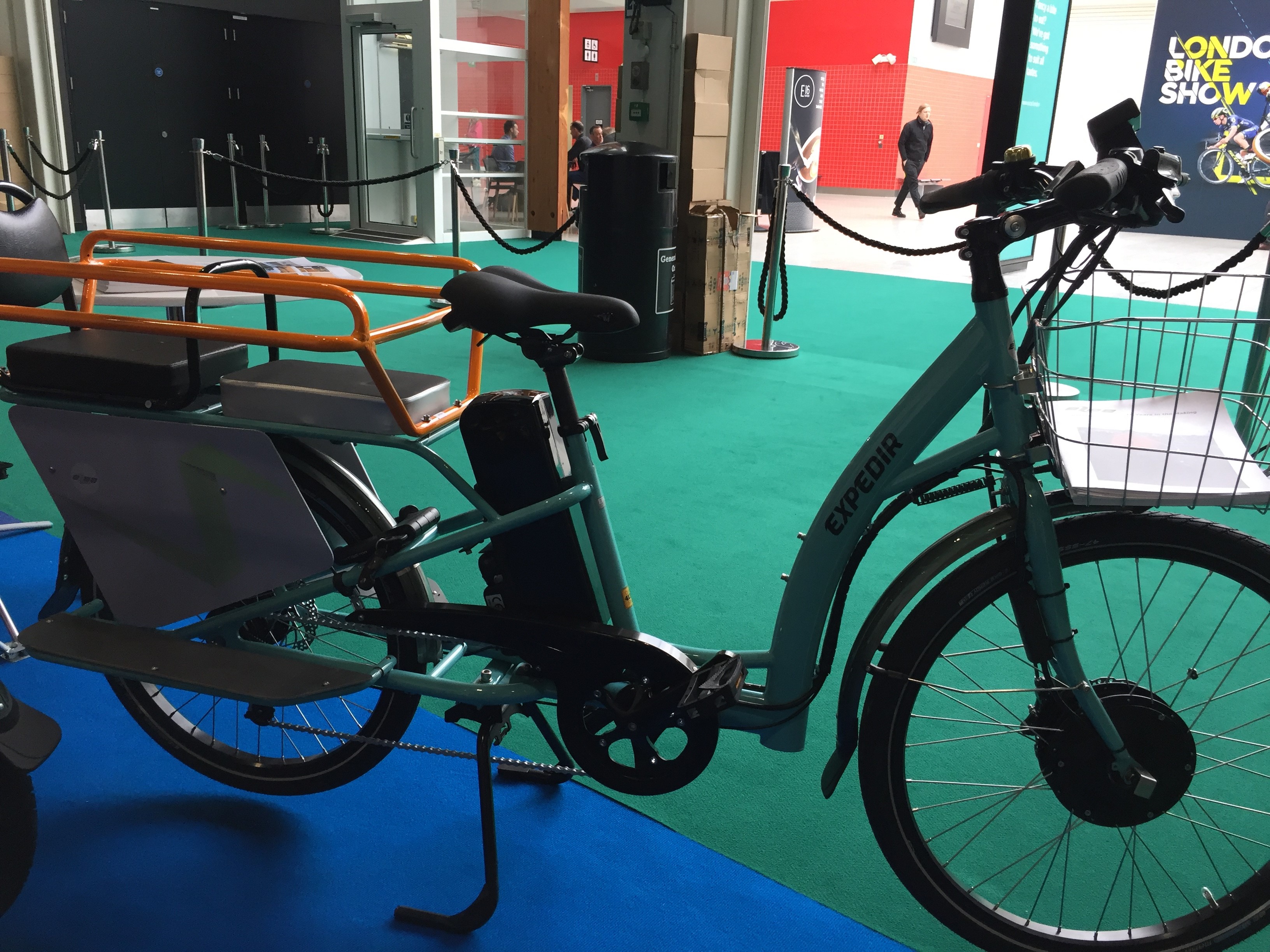 If you like your riding a little more extreme, and a little more off-road, what about this beast from ICE Trikes - an expedition-ready recumbent trike with 26in fat tyres and disc brakes. The manufacturers say that it's perfect for riding on mud, sand and snow. To be honest, I'd say it doesn't matter where you ride it, it just looks like enormous fun.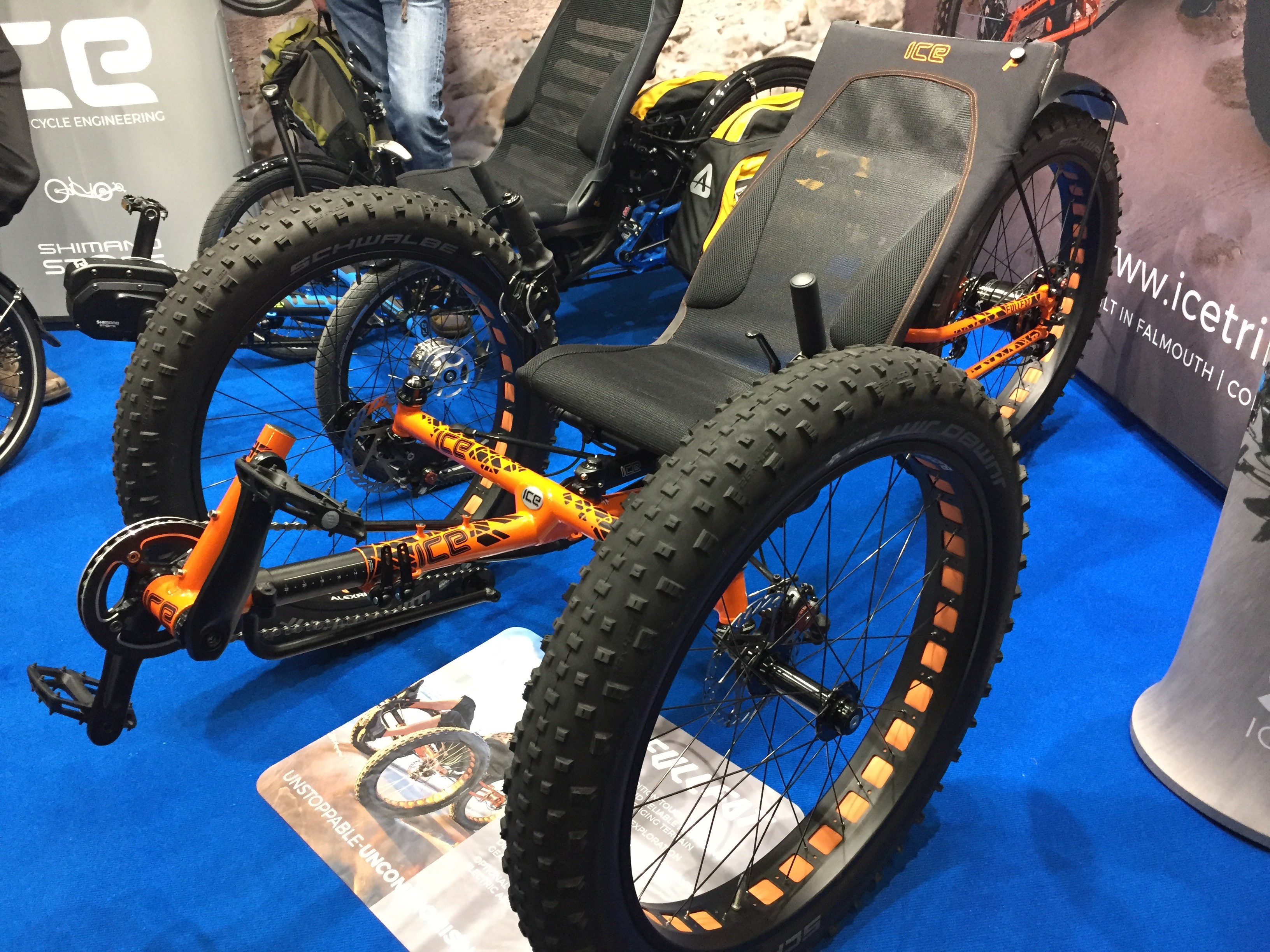 And for those racing snakes who are looking for a fast stead, but hate fixing mudguards to their pride and joy, Mark Stebles has designed this full carbon bike with integrated mudguards which also protect the chainset from the worst of the muck and grime on wet roads. Shown previously at the show as a prototype, Mark's launching the bike this year – and the good news is, he says he's now working on a full-suspension mountain bike version.
And ever had that problem that you want to brake without taking your hand off the bars to ring your bell? Trigger Bell has come up with an ingeniously simple solution to the problem, a bell that can be mounted on either flat or racing bars and can be operated using your thumb. In fact, it's such a simple solution, it's a wonder no one's come up with it before.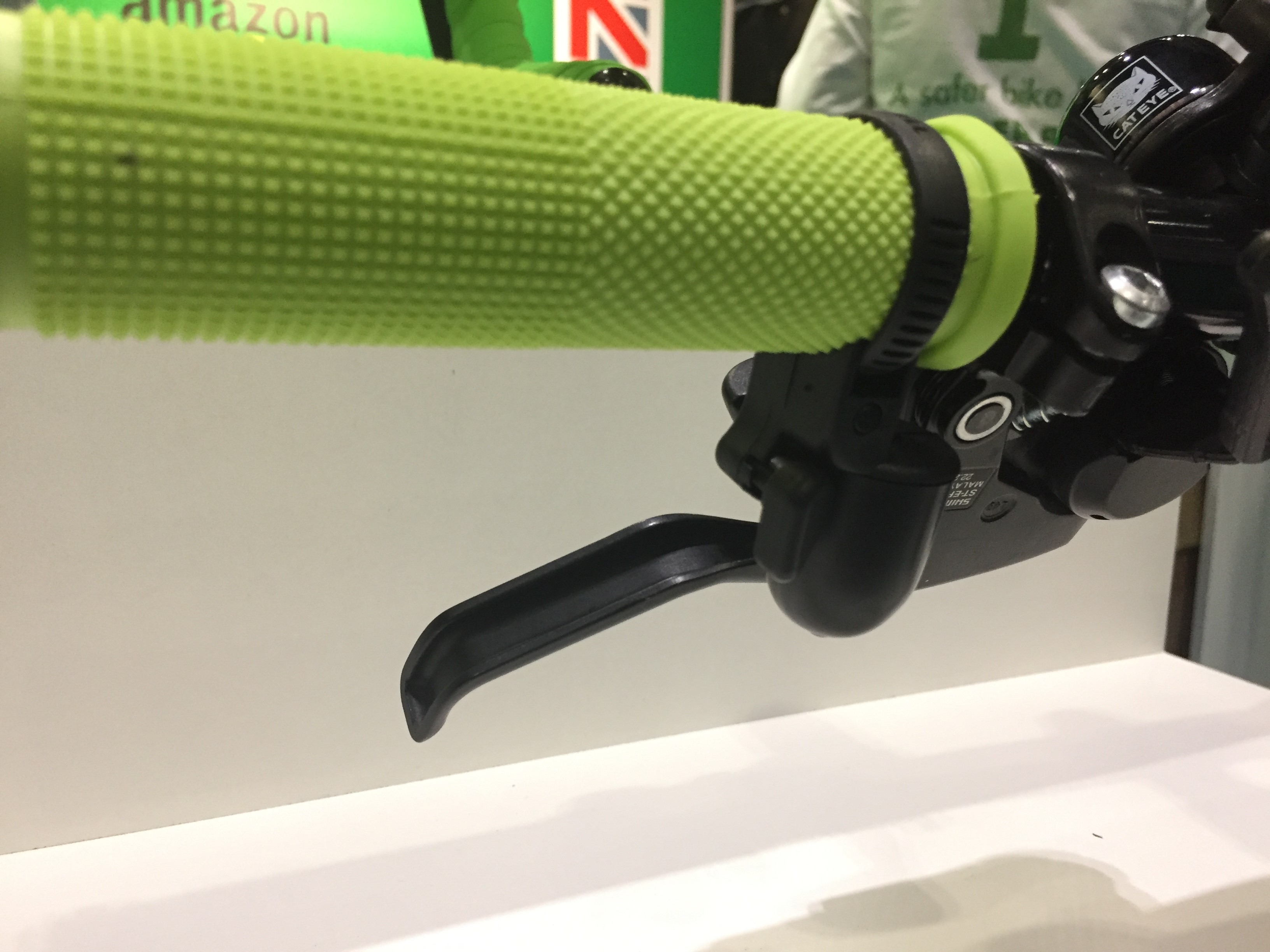 For bike storage, look no further than the Tillit storage system, which combines functionality with beautiful design. The idea was to create a storage solution to hang a bike on the wall of your front room or garage, that could also turn into a bike maintenance stand. It lowers and raises effortlessly with a gas spring raising system. It fuses metal and wood so it's not only practical but looks good, with a definite nod to Scandinavian design.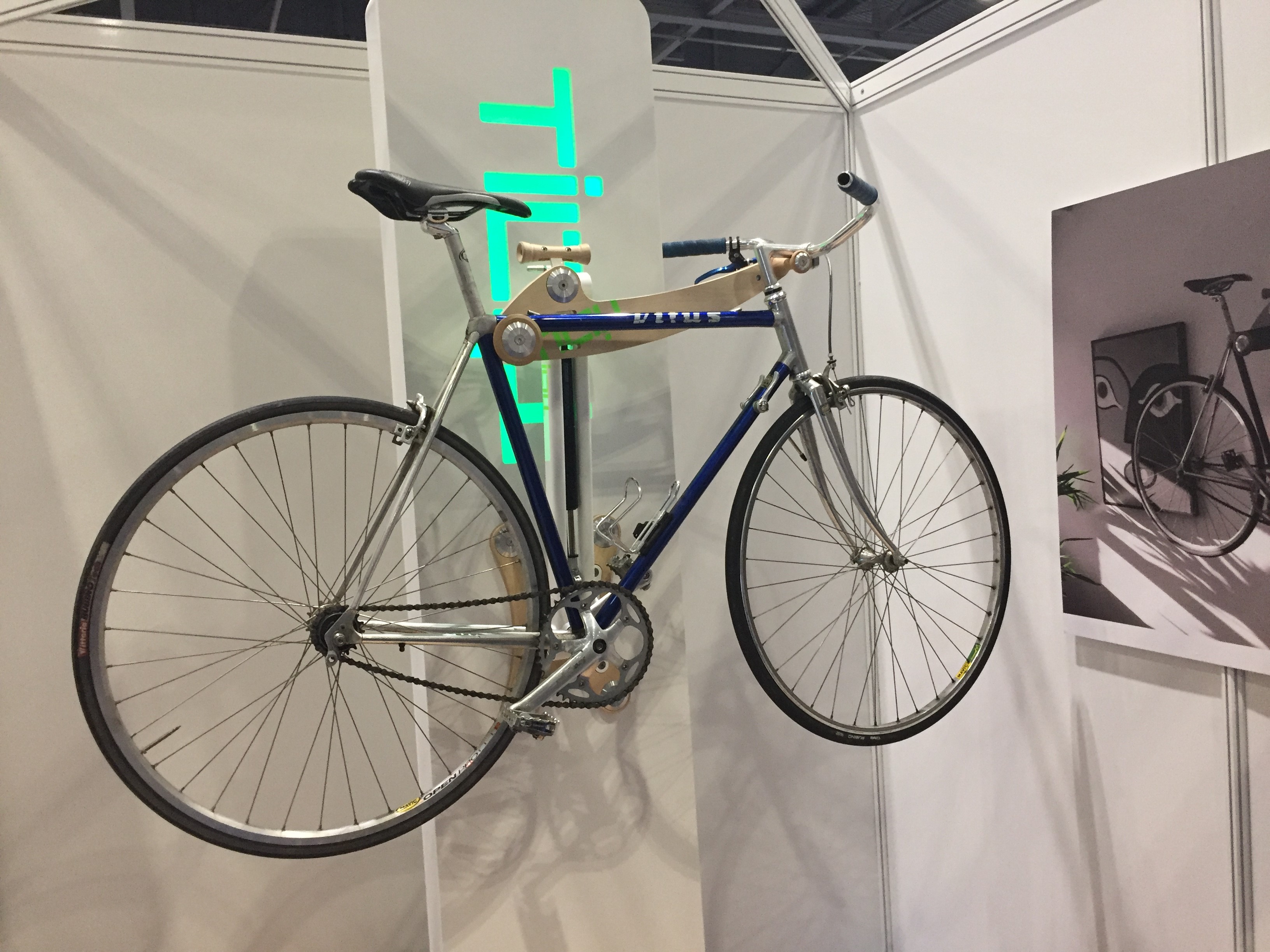 While many companies are now springing up with fully electric bikes, others have come up with an alternative solution – providing converter kits to turn your existing bike into an e-bike. Among the forerunners is Swytch which has crammed all of the technical kit, apart from the motor which fits on the front wheel, into a power pack that clips onto the handlebars. Although a little clunky looking, the power pack weighs only 2.5kg (the motor is another 1.5kg). And apparently it even works on pennyfarthings!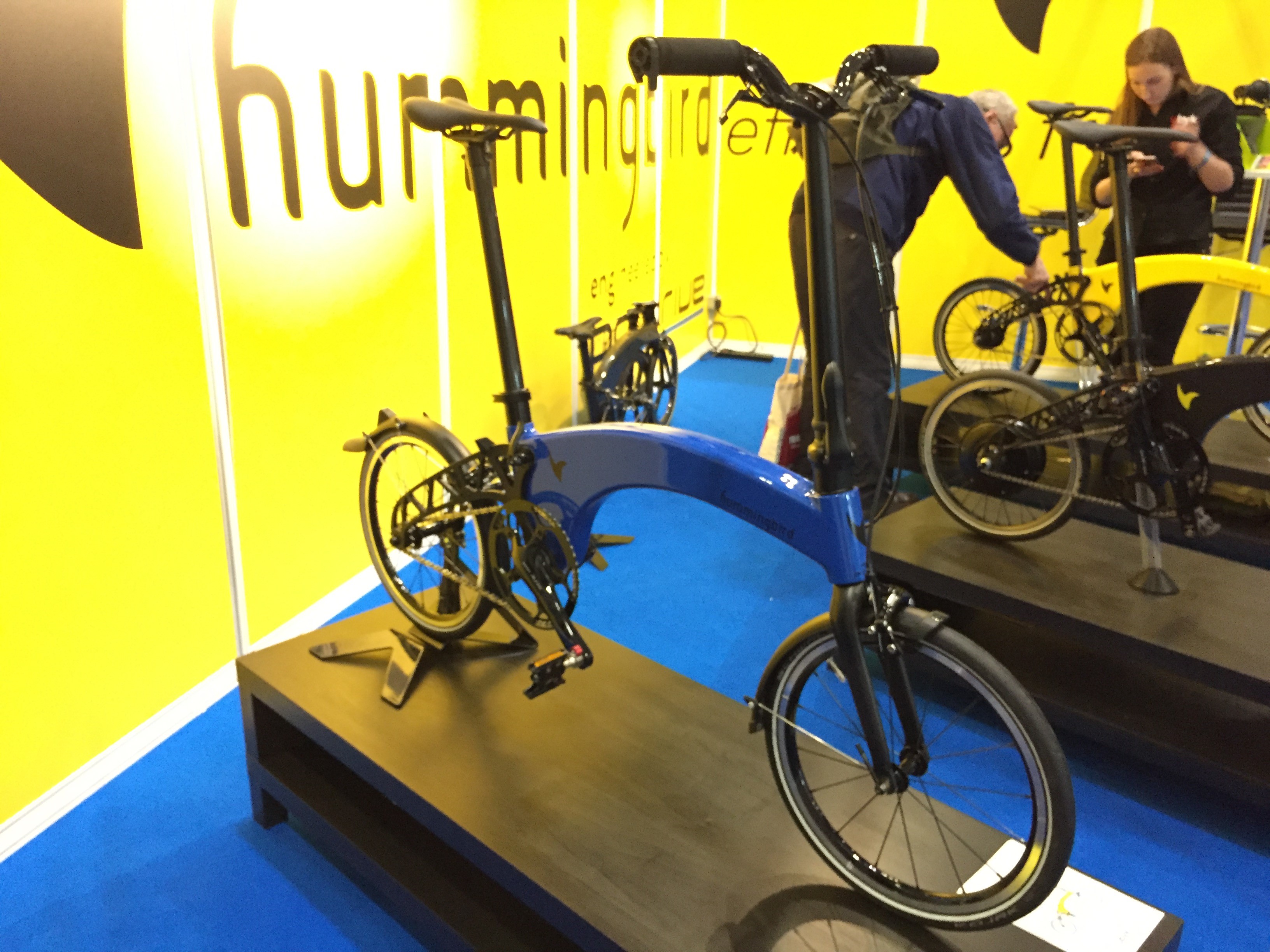 And if commuting is your thing – and money's no object – Hummingbird is showcasing what they claim to be the world's lightest folding bike. They're built with a full carbon frame, have 16in wheel and weigh less than 7kg. You can grab a single speed version, a multi-speed model and an electric version. You'll need deep pockets though. Prices start from £3,495 pounds.
The London Bike Show is on until Sunday 25 February. The London Bike Show is offering Cycling UK members a 10% discount* off the Adult category ticket, when booked in advance, online (*T&Cs apply).