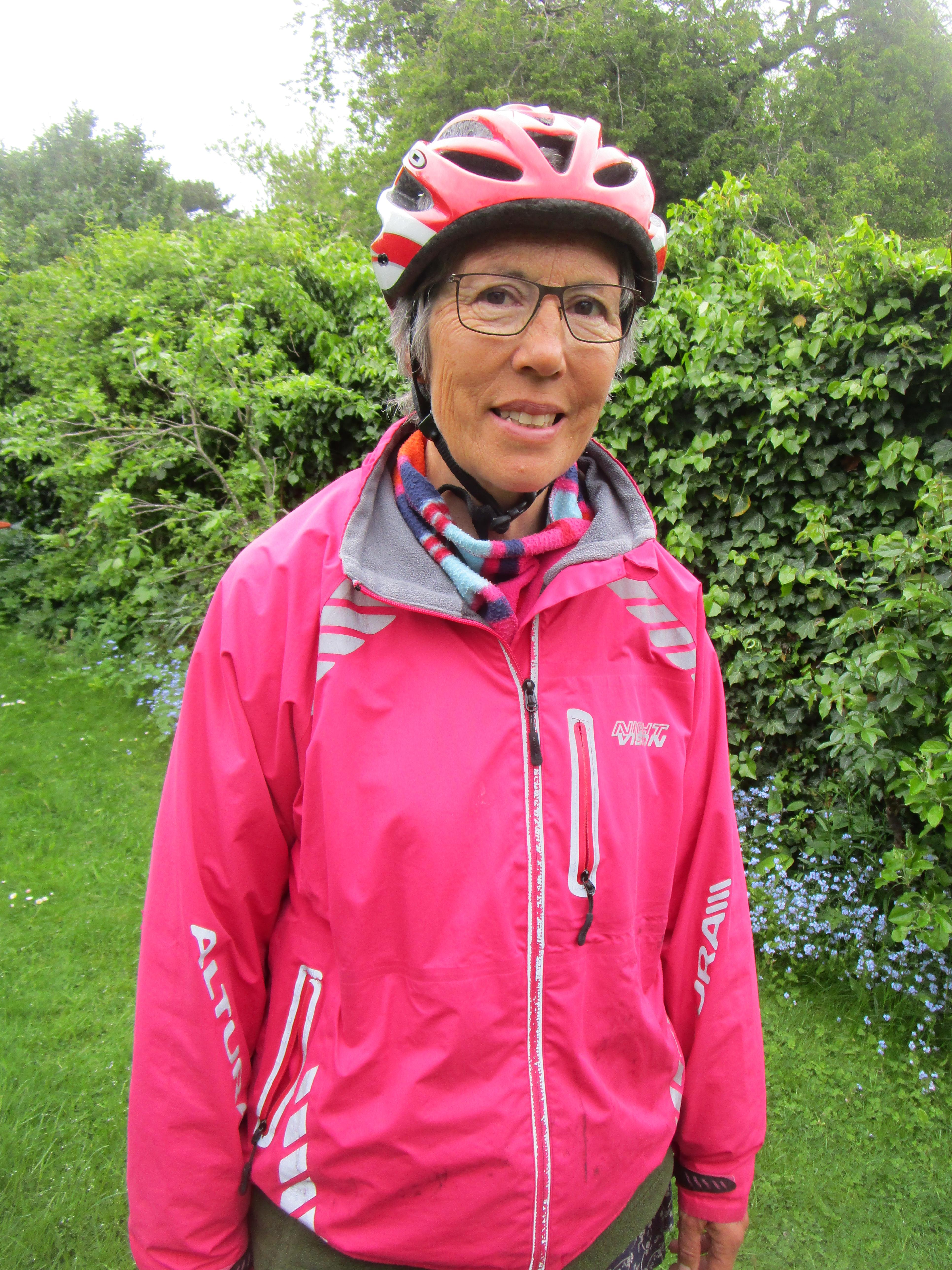 Sue Flower
Bikeability instructor and ride leader
Working for Peterborough City Council as a cycle instructor, Sue has spent years behind the scenes encouraging women of all ages and from all backgrounds to cycle. She is one of the unsung heroes of cycle training.
Sue Flower said...
"I have been cycling since I was 25. I could cycle as a child but from 25 I have gone on bike rides with friends etc.
"I have lived in Peterborough for 25 years and done a lot of cycling here. The city is good for cycling with lots of cycle routes and we have the Green Wheel, an orbital route taking in the villages around Peterborough. We have had lots of family cycling holidays and my two children cycle regularly now.
"I have been teaching Bikeability in the primary schools for the last few years. I also lead a Breeze cycling group for women and work for Peterborough City Council as their cycling instructor.
"I mainly get people who can't ride a bike at all. People, mainly women, are left out of family bike rides because they missed out on learning how to ride a bike. They think they have no balance. But I can get them cycling in 90 minutes. I always try to film them on their own phones when they can cycle so they can show their families, especially their sceptical children. This is particularly rewarding. I then try to put them in touch with other women who have just learnt how to cycle so they can arrange to cycle round the park together and gain confidence. I lead local rides for beginners to show them the local cycle routes and help them cycle a bit further each time."
Nominated by...
Sue Flower was nominated for the 100 Women in Cycling by Moz Mahmood who said: 
"Sue has tirelessly spent the last few years training up women to cycle, particularly women from minority backgrounds who haven't cycled ever. This led to a cycle group forming in Peterborough that encouraged women from ethnic minority communities to ride bikes as a group.
"Without Sue, these women wouldn't have been able to ride a bike. They were featured in BBC Inside Out East in February 2020. Sue was unable to make filming but people need to know the impact she has made in the group. Sue always has time to show all the routes in Peterborough that we didn't know about before.
Without Sue, these women wouldn't have been able to ride a bike.

Moz Mahmood
"The women in the group have managed to go out on their own or in pairs during lockdown and attract more women to cycling. Sue is understanding of our cultural needs and is very respectful. She truly deserves to be shortlisted as she really is the unsung hero in Peterborough when it comes to cycle training and ride leading as she has encouraged women from all walks of life to take the green approach to transport.
"I really look up to Sue as she has a real passion for cycling. I started as a beginner with her back in 2014. I then became a ride leader and completed London to Paris in 2018. This wouldn't have been possible without Sue getting me back on the bike in the first place."
Soraya Royker also nominated Sue and said: "I never learnt to cycle as a child for many reasons growing up in apartheid South Africa. At the age of 42 , I met Sue at our local park by word of mouth and she taught me how to cycle from scratch. She was gentle, and patient and inspired me to cycle in our local Peterborough countryside. It's the most liberating feeling and all thanks to her. Now I can teach my two daughters and they can teach theirs in future. So Sue will be part of teaching generations to come."