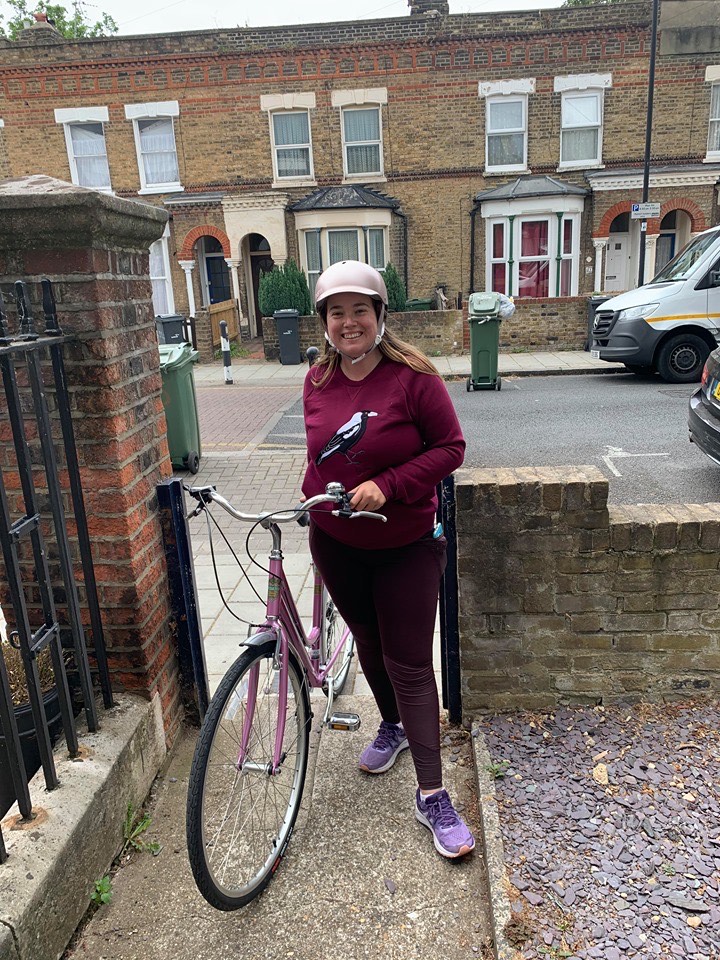 Sarah Berry
Cycling campaigner and social media influencer
A year ago Sarah didn't own a bike and couldn't imagine herself cycling in London. She never saw women like her – women who were anxious, risk averse, not very sporty or co-ordinated – represented in the cycling world and thought cycling wasn't for her.
When her local council introduced a low-traffic neighbourhood in June 2020 to get more people walking and cycling, Sarah decided to give it a go.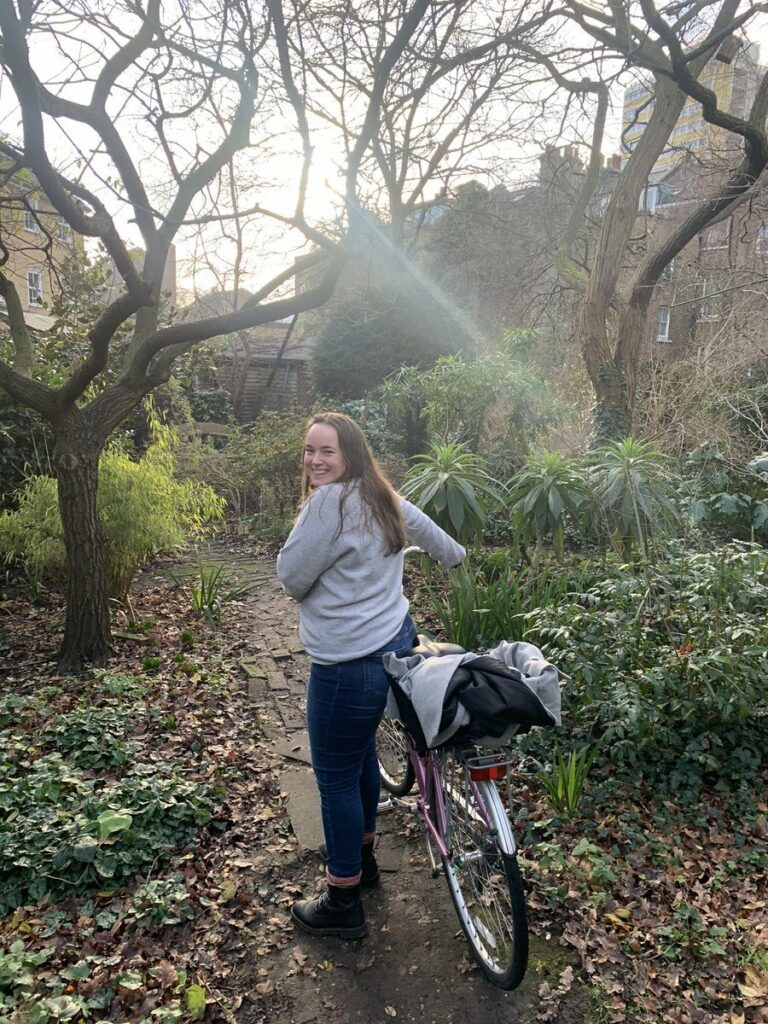 Sarah fell in love with cycling and it's now her main form of transport. She started a blog about her experiences as a new cyclist, became involved in campaigning for active transport and recently started a podcast about cycling. 
As one of Cycling UK's digital champions promoting women's cycling Sarah plans to take a three-month sabbatical in which she will travel around the UK on her bike visiting towns and cities to see what they're doing to incentivise people to get on their bikes. 
Sarah Berry said…
"I want to be as visible as possible to all the women out there thinking they're not capable, worrying that they might make a fool of themselves or not be accepted. I want to show them just how accessible cycling is and how welcoming the cycling community can be."