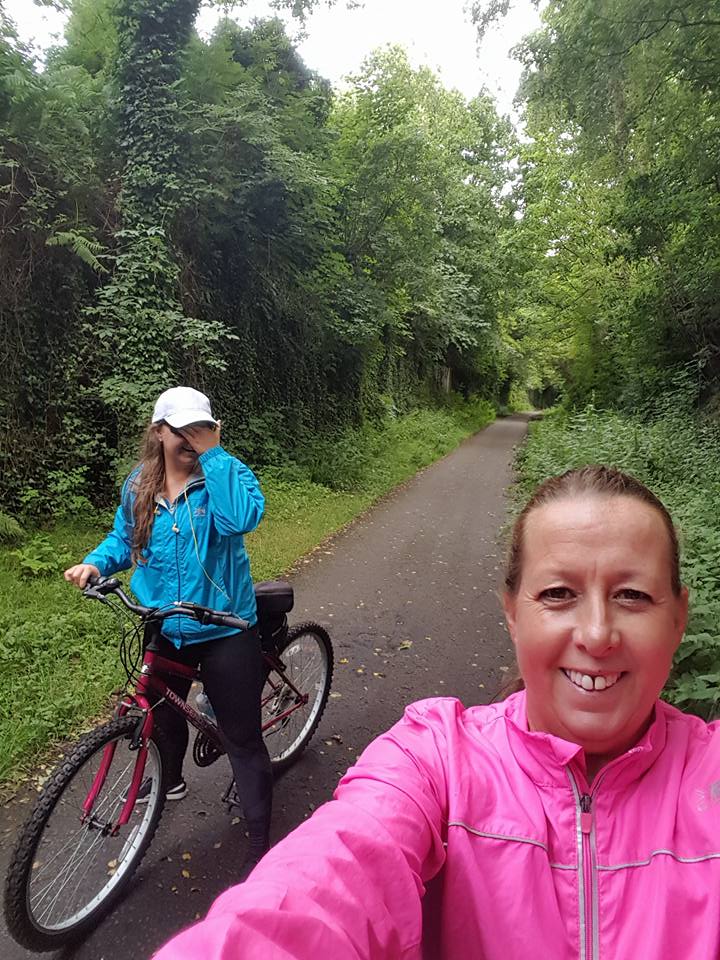 Paula Bailey
Co-founder of the Liverpool Loopline Ladies Cycling Club
Paula had suffered from post-natal depression after the birth of her first child and she wanted to find people to cycle with. After being put in touch with someone who was looking to set up a group, they founded the Liverpool Loopline Ladies Cycling Club. Since the club started Paula has lead rides every week, in all weathers. 
Paula Bailey said…
"I suffered with post-natal depression after my first child, I had agoraphobia and panic attacks. 
"I put a message on Facebook to find people in the area who fancied going out on a bike. At the time I didn't want to go out on my own. (Cycling UK's) Chris Alston got in touch with me and put me in touch with Helen who was setting up a group. 
"So I went to meet Helen for a coffee and that was it. We started from there. 
"When people join us they often say, 'I can't go very far' or 'I'm no good at riding' but we all help each other. We'll start with 3-4 miles. Soon they're doing 40."
Paula has also started recruiting some of her colleagues at the hospital. "One of the pharmacists on the ward has been out with me a couple of times in the last few weeks and she's now bought a brand-new bike, and she absolutely loves it. She can't believe how many people say hello to you in the morning when we're cycling on the loopline." 
"Since we started the group and starting cycling regularly together it's really helped my mental health. It's really beneficial to me."
I like to cycle mainly for the company. We have a great banter. We've met some lovely girls

Paula Bailey
"I like to cycle mainly for the company. We have a great banter. We've met some lovely girls. 
"Cycling makes me happy. I'm a very sociable person, and I like to get out and see the girls doing well. I love seeing the increased confidence that they get from it."
Nominated by…
Paula was nominated for the 100 Women in Cycling by the co-founder of the Liverpool Loopline Ladies Cycling Group Helen Ball who said: 
"Paula organises and leads rides in all weathers - all year round. 
"We founded the group together in 2018 with the help of Cycling UK's Chris Alston and it has grown to over 400 women, with a core group of about 45 who regularly ride.   
"She has helped so many women return to cycling or get on a bike for the first time. She is so encouraging and friendly and puts everyone at ease straight away. Her rides are fun and social too - we don't have anything else like that locally. 
"Paula is a health care assistant at our local hospital and working in extremely challenging circumstances during Covid-19. She gets up at 4am and does her shift and then still manages to lead rides. She is just awesome and I would love to see her recognised."