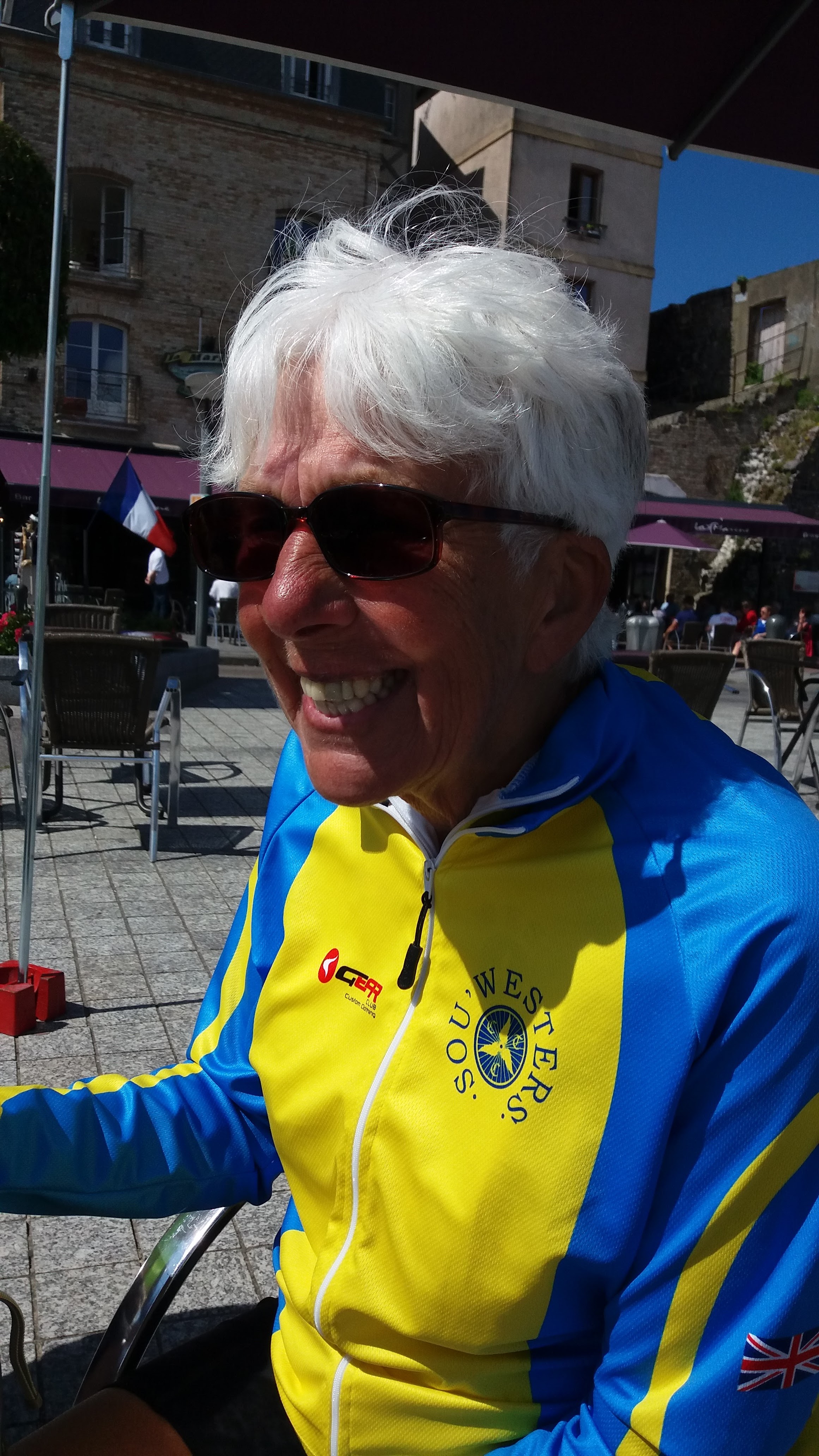 Pam Jones
Ride leader and organiser, CTC South West London
A lifelong cyclist, Pam's enthusiasm and passion for cycling draws others into the cycling family. After taking part in a London to Brighton charity ride in 1985, Pam and her partner have embraced anything cycling related. Since becoming a member of the CTC SW London club, Pam has attended many organised tours and rides, leads club sessions, and is a valued member and treasurer.
Pam said...
"I was introduced to cycling via my local social club at 16. Most evenings there was an activity that we youngsters could join in. Then one Sunday as summer approached, it was decided to go for a 'bike ride'. I went along on my old shared bike for miles and miles! Even though I had ridden through 'the bonk' - I was hooked! My old bike was replaced with a 'Claud' before meeting an old school friend who introduced me to a local cycle club. Before long I was having a go at time trialling.
"I cycled to work and was always out on the Sunday club rides. To me, cycling has always meant freedom - with a capital F. In 1985, after several years away from cycling, I was invited to join a group riding the London to Brighton charity ride. My partner and I embraced anything to do with cycling from then on.
"Apart from solo cycling, we had a tandem and a tandem trike. We travelled many times to France to watch 'The Tour', encouraging others to join us. We also went to Scotland scuba diving and we used to encourage the whole team to cycle when it was impossible to dive - dictated by the weather! Since becoming a member of CTC SW London I've been on many organised tours, and ride regularly on Wednesdays and Sundays."
Nominated by...
Pam Jones was nominated for the 100 Women in Cycling by Simon Lambourn who said: "She has been a mainstay of many local clubs, turning out in all weathers for a ride, maybe a pint and a cake, always with a laugh and a chat. An extraordinary lifetime of cycling shows that almost anything is possible. Pam is a practical and sociable person whose attitude to a challenge is "why not?""
An extraordinary lifetime of cycling shows that almost anything is possible.

Simon Lambourn