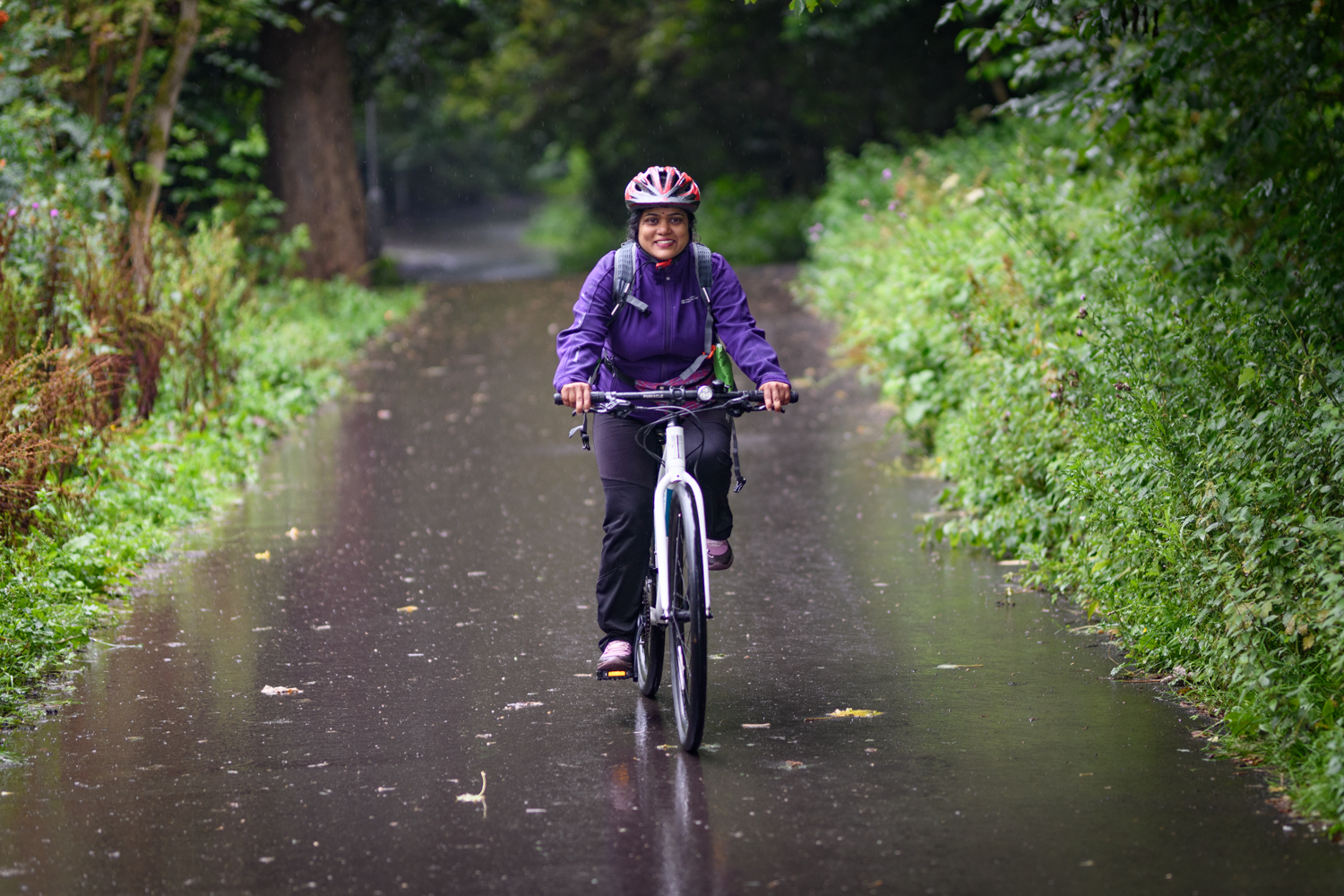 Madhavi Apparala
Cycle tutor, ride leader and founder of community cycle hub
After a bad fall when cycling as a child in India, Madhavi didn't ride again until she moved to the UK. She's now made up for lost time, setting up a cycling hub for the Telegu Association of Scotland, providing Bikeability and essential cycle skills training, and teaching pre-school children to ride through the Play Together on Pedals programme. 
Madhavi said...
"I've been really lucky to meet new people and make new friends. It's rewarding to teach people of all ages and backgrounds, especially young children, to give them and myself a new avenue to explore nature and interact with the world.
"I haven't always been confident on a bike.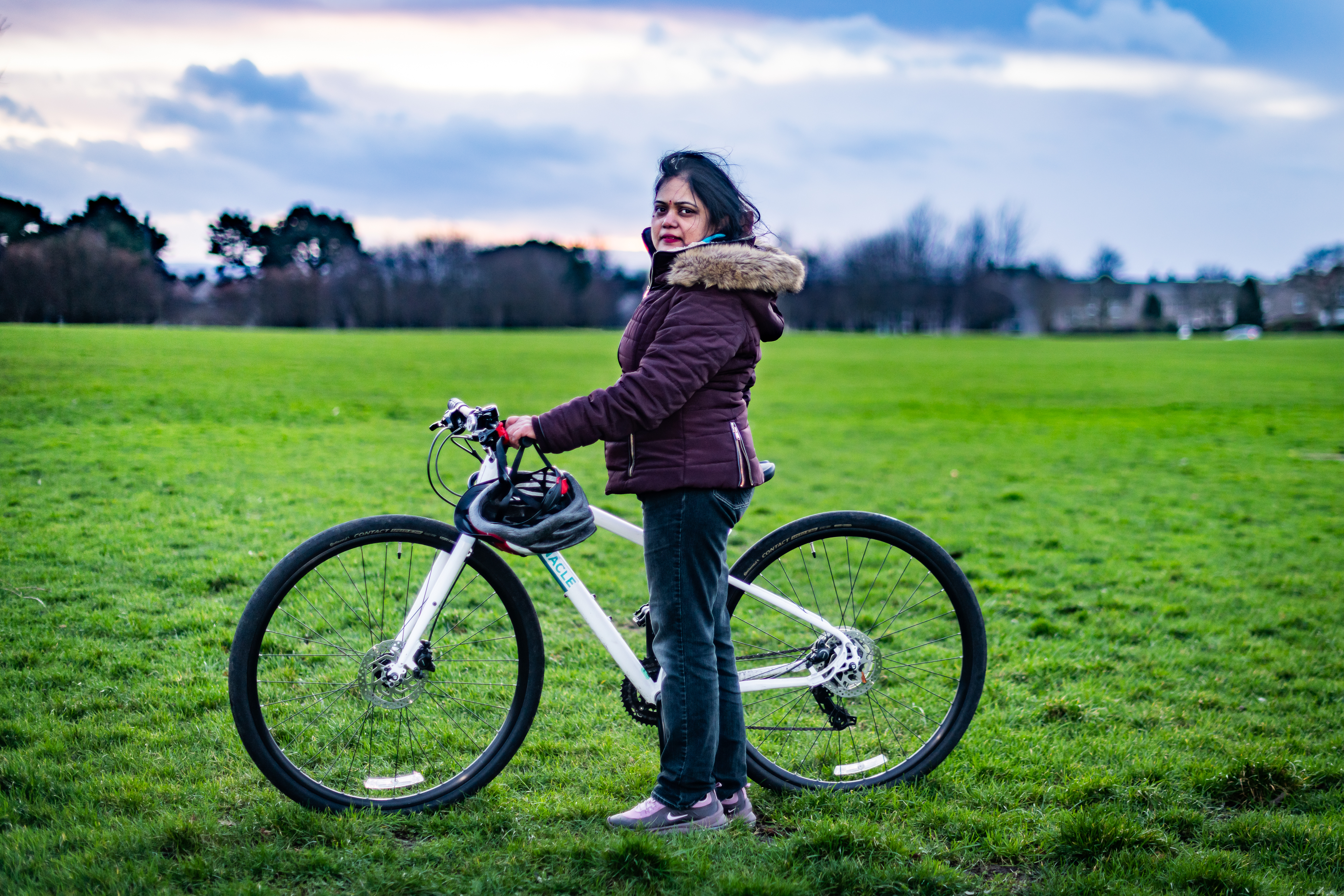 "At home in India, to learn how to cycle, parents would hold the bike while the child was on it and just let go. One day as I was turning a corner, I fell off the bike, broke my shoulder bone and was unconscious. I couldn't move my shoulder for a month, and it put me off cycling until adulthood. 
"It wasn't until recently, after getting married and having three kids, that I learned how to cycle again. After six sessions, I learned how to pedal properly and fell in love with cycling. I wanted to share my new-found passion so I trained to be a cycling coach. Teaching young children how to cycle can encourage a whole family to get on their bikes. 
"Cycling allows me to reconnect with nature. I'm Hindu, so nature is a goddess for us. That's how I feel connected to everything; I don't feel lonely."