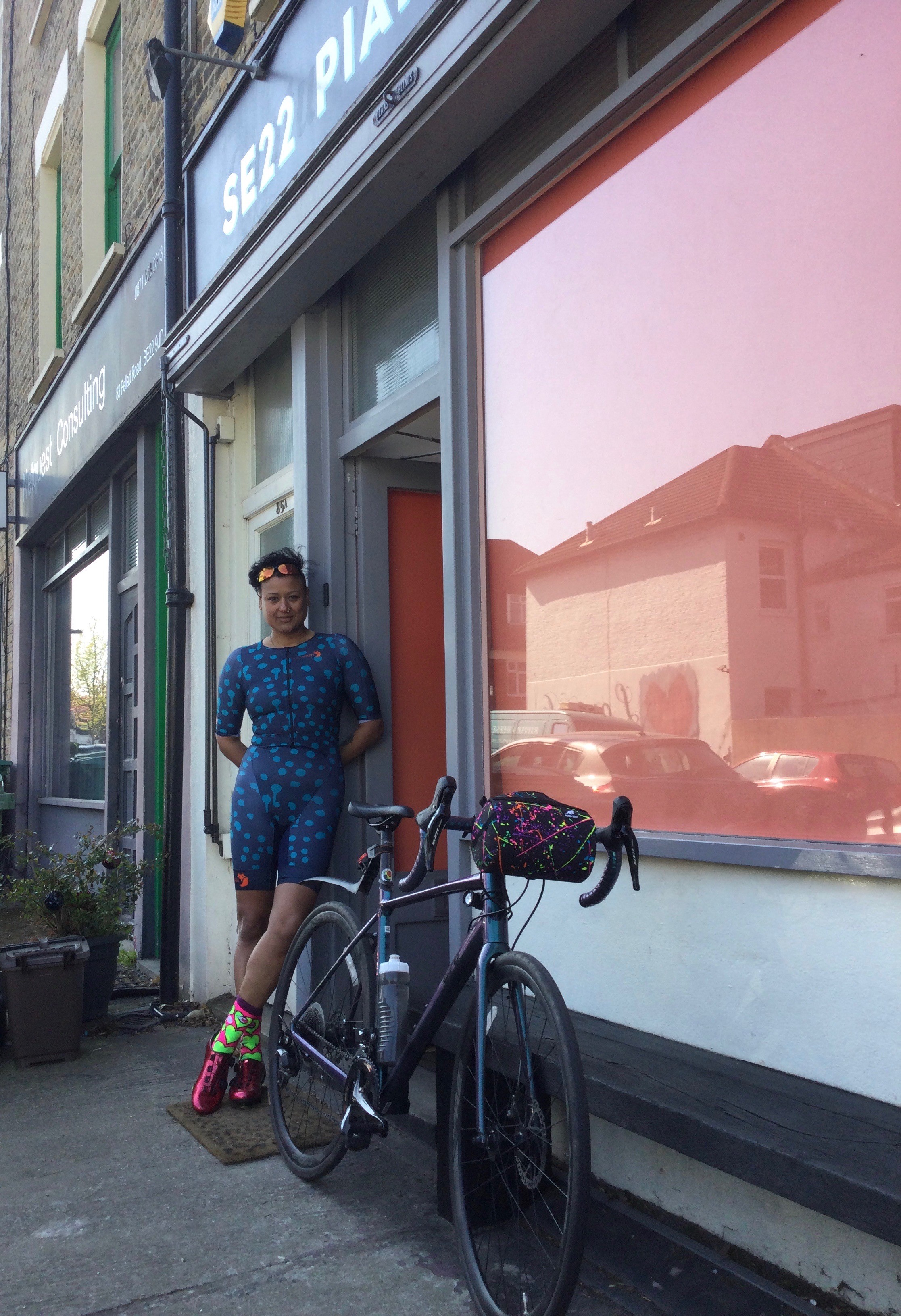 Lorraine Liyanage
Before lockdown, Lorraine Liyanage had a bike but was too scared to cycle on the road other than for very short journeys around her neighbourhood. Not being a driver, Lorraine and her 12-year-old daughter were limited to where they could go by public transport.
Since learning to ride in her 40s, she has become confident enough to replace all her journeys with her bike. This has particularly opened up places Lorraine and her daughter can visit during the pandemic.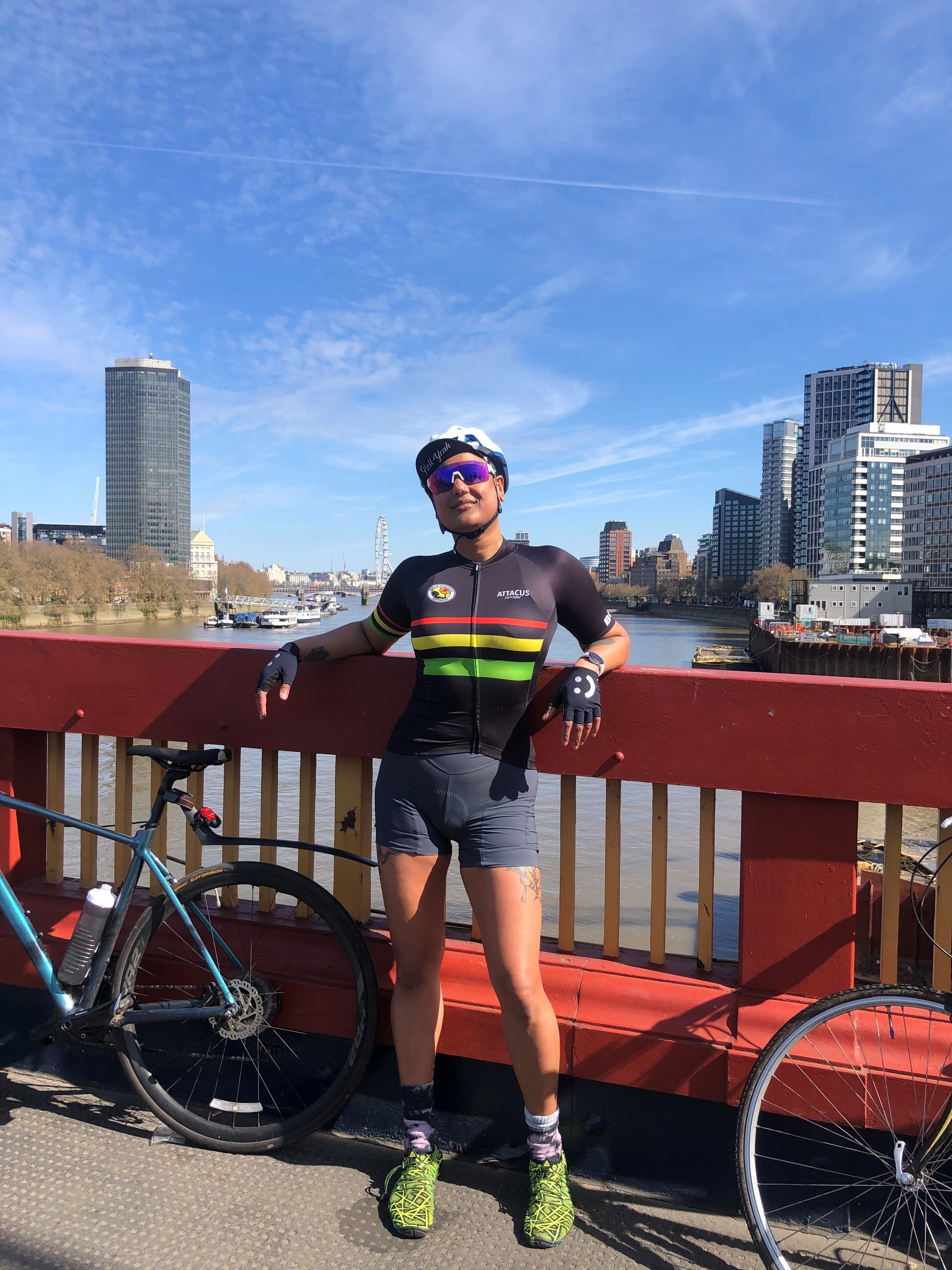 After benefiting from the peaceful cycling in her local Low Traffic Neighbourhoods, she is keen to persuade her female friends to take to the roads.
As one of Cycling UK's digital champions promoting women's cycling, Lorraine plans to tackle the London to Brighton cycle ride in September, which will be the furthest distance she's ever cycled. 
Lorraine said…
"I live in a very hilly part of London and when I first started cycling in lockdown (March 2020), I was so unfit I had to get off my bike and walk up most of the hilly roads. I've managed to get a bit fitter to cope with some of the inclines but there's still a long way to go!"