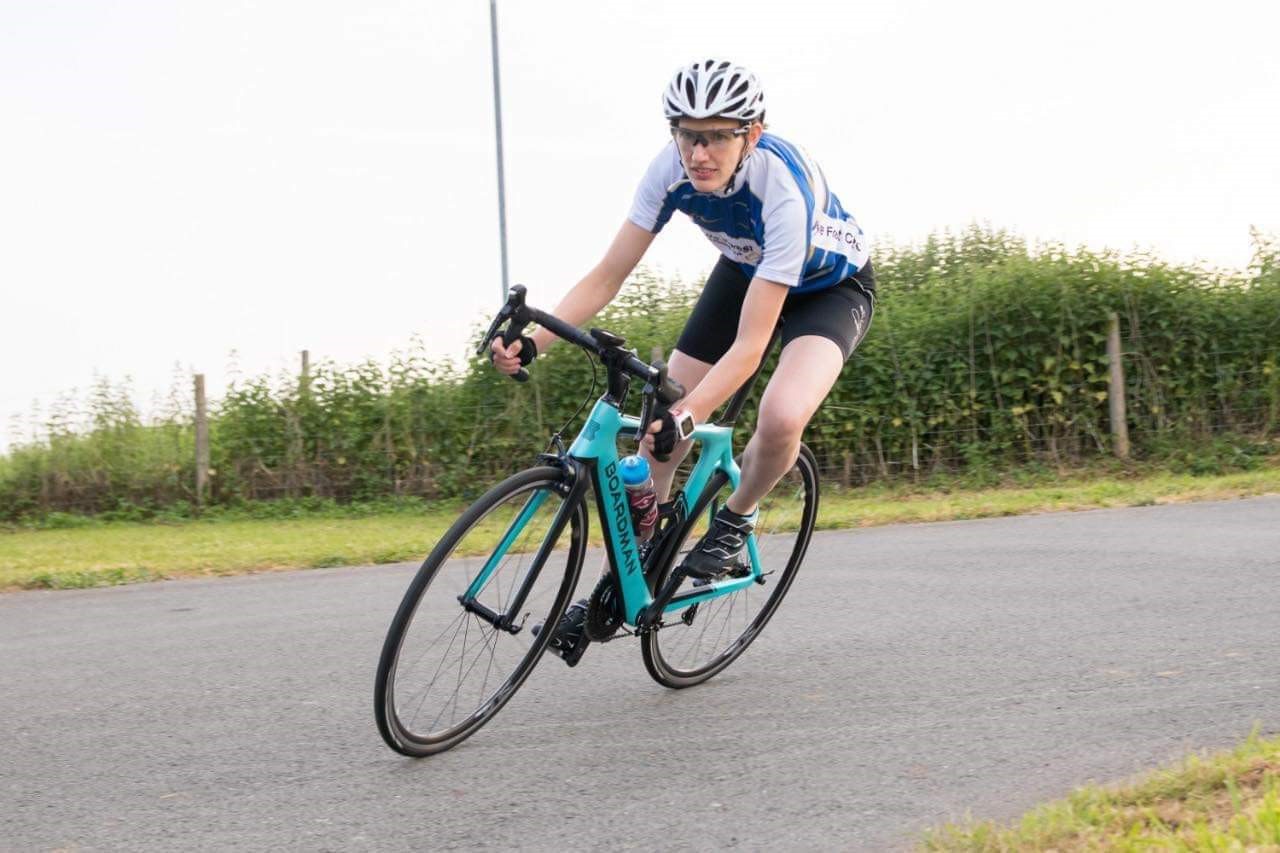 Kara Tranter
Triathlon and cycle coach
Kara's cycling began with taking part in triathlons. As well as pushing herself to go further and faster she wanted to help other women get on their bikes. She trained to become a coach in triathlon and cycling. In addition to helping other women find the joy of cycling she is also setting an example to her young children.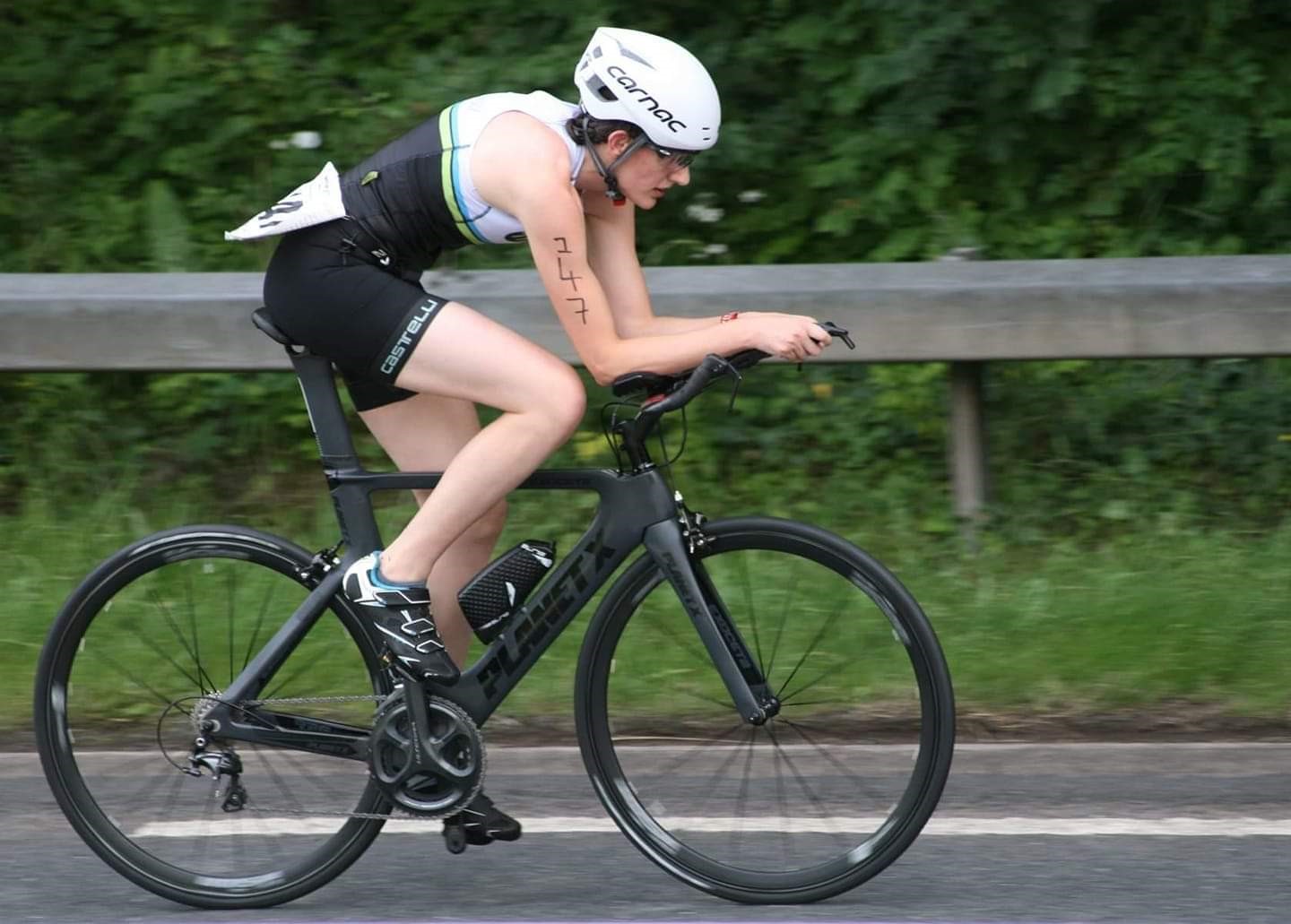 Kara Tranter said…
"My love of cycling actually started by me hating it with a passion, it was hard and uncomfortable. However I had challenged myself to completing a triathlon in 2016, which meant I had to get back on a bike. I borrowed my husband's road bike, swapped out the saddle and found what a difference it was to a heavy mountain bike.
"It wasn't long until I had my own bike and was competing in more triathlons and riding the Birmingham Velo (100 mile closed road event) twice. As much as I liked swimming and running my fire for cycling had certainly been ignited. 
"Only nine weeks after giving birth to my daughter in 2018 I found myself at the starting line for my first open Time Trial, it wasn't fast and definitely not pretty, but I did it. 
"From then on I set about pushing myself further and faster and wanted to help more women get back on their bikes. To do this I gained coaching qualifications in both Triathlon and Cycling to help support my local clubs; Wyre Forest CRC and Tri Energy.
I've enjoyed helping women realise what a joy cycling is, especially when it can be made fun, comfortable and safe

Kara Tranter
"I've enjoyed helping women realise what a joy cycling is, especially when it can be made fun, comfortable and safe. We are blessed in Stourport having access to a traffic-free circuit which is used by both clubs for coaching and racing. It is an excellent venue for developing the skills people need to feel safe when out on the road. 
"I am motivated by the smiles on people's faces when they achieve something they never thought possible, whether that be taking their hands off the handlebars to take a drink or completing their first triathlon.
"I aim to lead by example and am always pushing my boundaries and continue to challenge myself. I have enjoyed competing in the Midlands Women Time Trial Series, winning my classification in 2019 as well as the team competition with Wyre Forest CRC. 
"I have had successes in triathlon and duathlon, most recently coming second at the Peopleton duathlon in February. This year was meant to be a year of TT, European triathlon qualification, crit racing and my first road race. However that has been replaced with plunging head-on into the world of virtual racing on Zwift finding success and pushing myself harder than ever. To quote an appropriate song lyric, 'Don't stop me now, I'm having such a good time'.
"My Mum, Dad and husband are my best supporters and who continue to inspire me every day. I hope my two children, Joshua, 6 and Hermione, 2, grow up seeing that exercise is an essential part of life, not to mention the psychological benefits and life lessons it brings from achievement to perseverance."

Kara was nominated for the 100 Women in Cycling by her mum Clair Parfrey, one of the 100 Women in Cycling 2019. Clair said: 
"Despite working full-time, having two young children and training for time trials, sportives and triathlons Kara leads coaching sessions for women at the club.  
"She also helps out with other coaching sessions and supports her husband and 6-year-old son in their cycling activities too. She took up cycling four years ago and is now competing all over the Midlands – she was back in the saddle five weeks after giving birth to her daughter, racing for her club in a time trial. 
"Her enthusiasm for cycling, her dedication and they way she supports other people really inspire me."