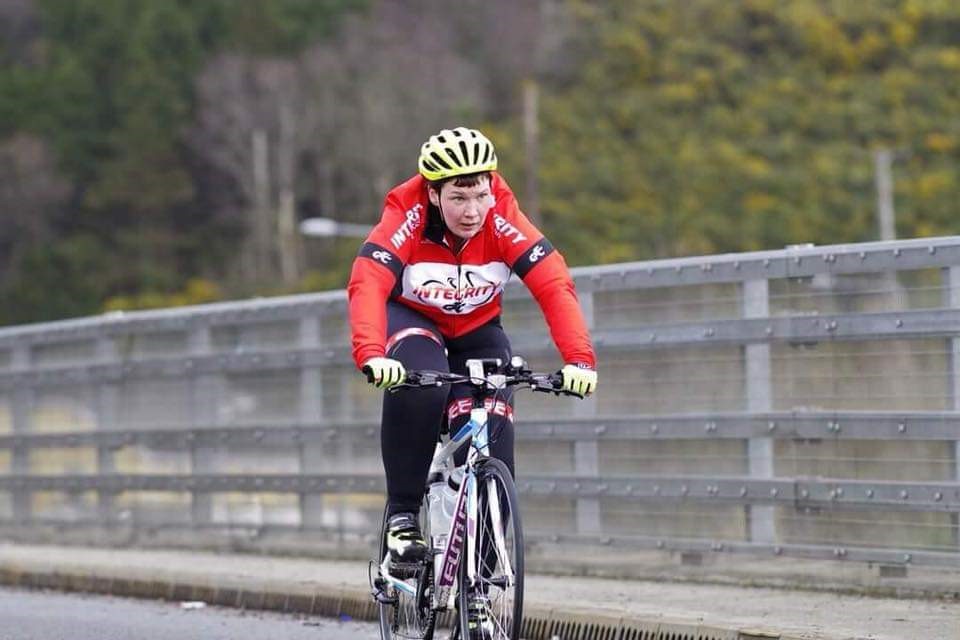 Annmarie McNamara
Integrity Cycling Club champion and ride leader
After being diagnosed with Multiple Sclerosis (MS) seven years ago, Annmarie took up cycling and decided to cycle from London to Amsterdam, despite not owning a bike. She joined her local club, Integrity Cycling, to help with her training. Since then, her involvement with the club has flourished, filling various club roles and establishing women's only road rides. Despite constant pain, cycling helps keep her body and mind strong in the face of MS.
Annmarie Mcnamara said…
"After being diagnosed with MS seven years ago I decided to get into cycling and I signed up to cycle London to Amsterdam in four days, I didn't even own a bike!
"Having joined a local cycling club I trained hard to completed this. I made some really good friends and lots of support  I have recently signed up to cycle 500 Miles in a month. Within the club I have started a ladies group to encourage more women out on the road again.
"Although I have MS I am not letting this stop me."
Nominated by…
Annmarie was nominated for the 100 Women in Cycling by Jeanine Toner, who said: 
"Annmarie was diagnosed with MS a number of years ago. In 2017 she asked if I would take part in a cycle challenge. Neither of us had cycled since we were kids.
"We cycled 400 miles from London to Amsterdam to raise money for the MS Trust. Annmarie stuck with it afterwards, defying MS and how doctors believe she should be doing health wise.
"She is in almost constant pain without ever complaining. She keeps getting back on the bike and pushing her body to stay as strong as it can be.
"She can cycle 100 miles in one ride and will face anything. We both joined Integrity cycle club in 2017. She has helped to shape it, encouraged people to join, encouraged people to cycle again and is now organising ladies only cycles for ladies like me who have not been out on their bike for some time. She also encourages her own family to cycle.  
"She doesn't just promote cycling, she shows people that it can be done in the face of adversity when a disease is trying to stop her."
She doesn't just promote cycling, she shows people that it can be done in the face of adversity when a disease is trying to stop her

Jeanine Toner