Work-ride balance
Cycling can help your staff be fitter, healthier, and feel more productive in their work and also helps your business become more environmentally friendly, supporting your local area and helping to tackle climate change. Bike Week is the ideal opportunity to support your staff to cycle more and promote active travel.
We have a suite of ideas of ideas and resources to promote cycling in the workplace.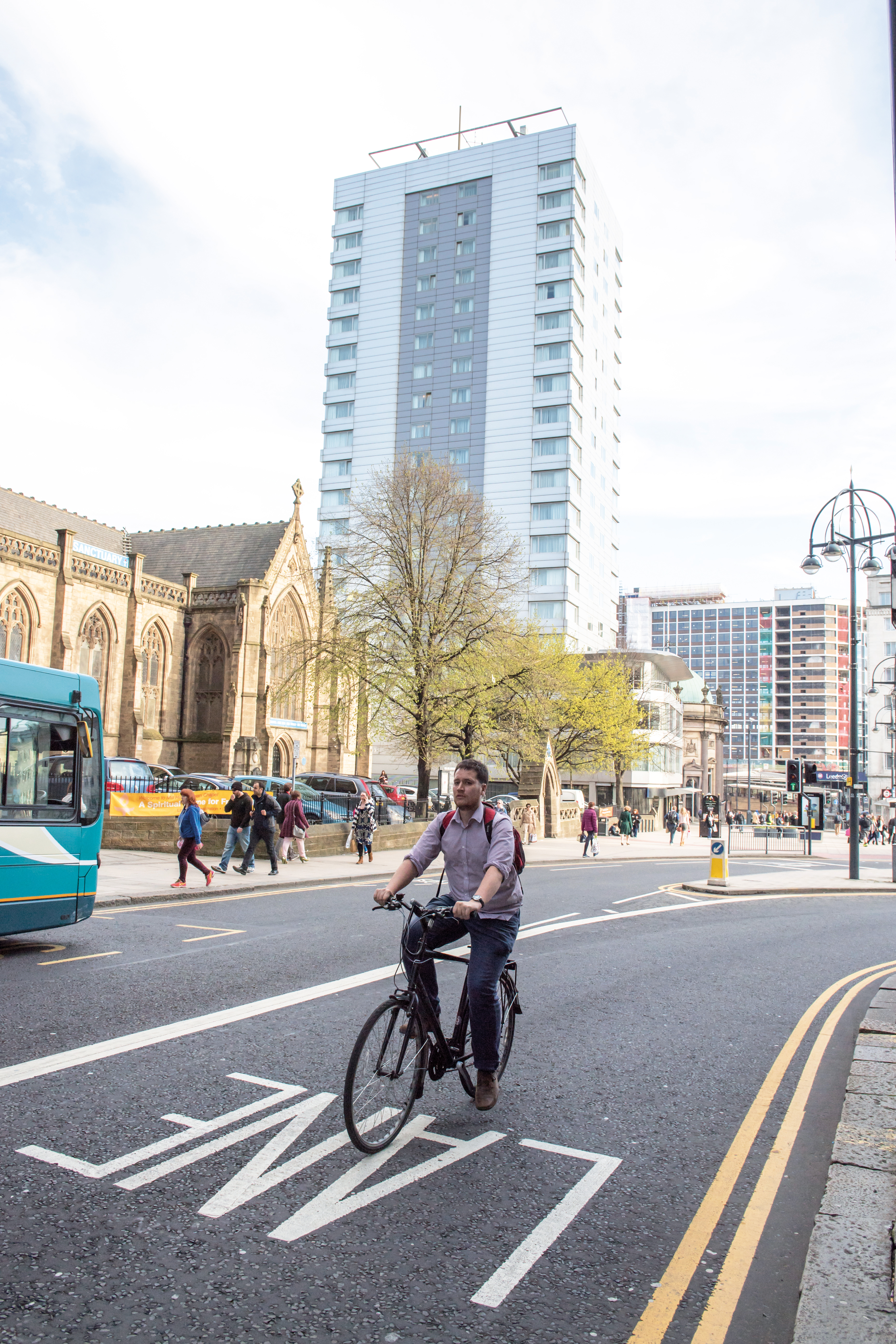 Bike Week
With many staff now returning to the workplace, Bike Week is a fantastic opportunity to re-confirm your commitment to cycling and remind staff of how you can help them cycle more. Here are some inspiring ideas to get you started:
Check out our #BikeWeek100 challenges to inspire your staff
Put on a bike breakfast to reward those who have cycled to work that day 
Arrange a cycle mechanic to deliver a Dr Bike Session, ensuring bikes are in tip-top condition for a summer of commuting
Lunchtime loops – get away from your desk at lunchtime for a quick blast in the best of the weather
If you have a cycle to work scheme, why not remind staff how to sign up and what savings they could make by cycling to work
Spruce up your cycle shelter. Having a clear-out and clean will make the area far more appealing for commuters
Don't forget to tell us about your adventures – tag @wearecyclinguk and use the hashtag #BikeWeek100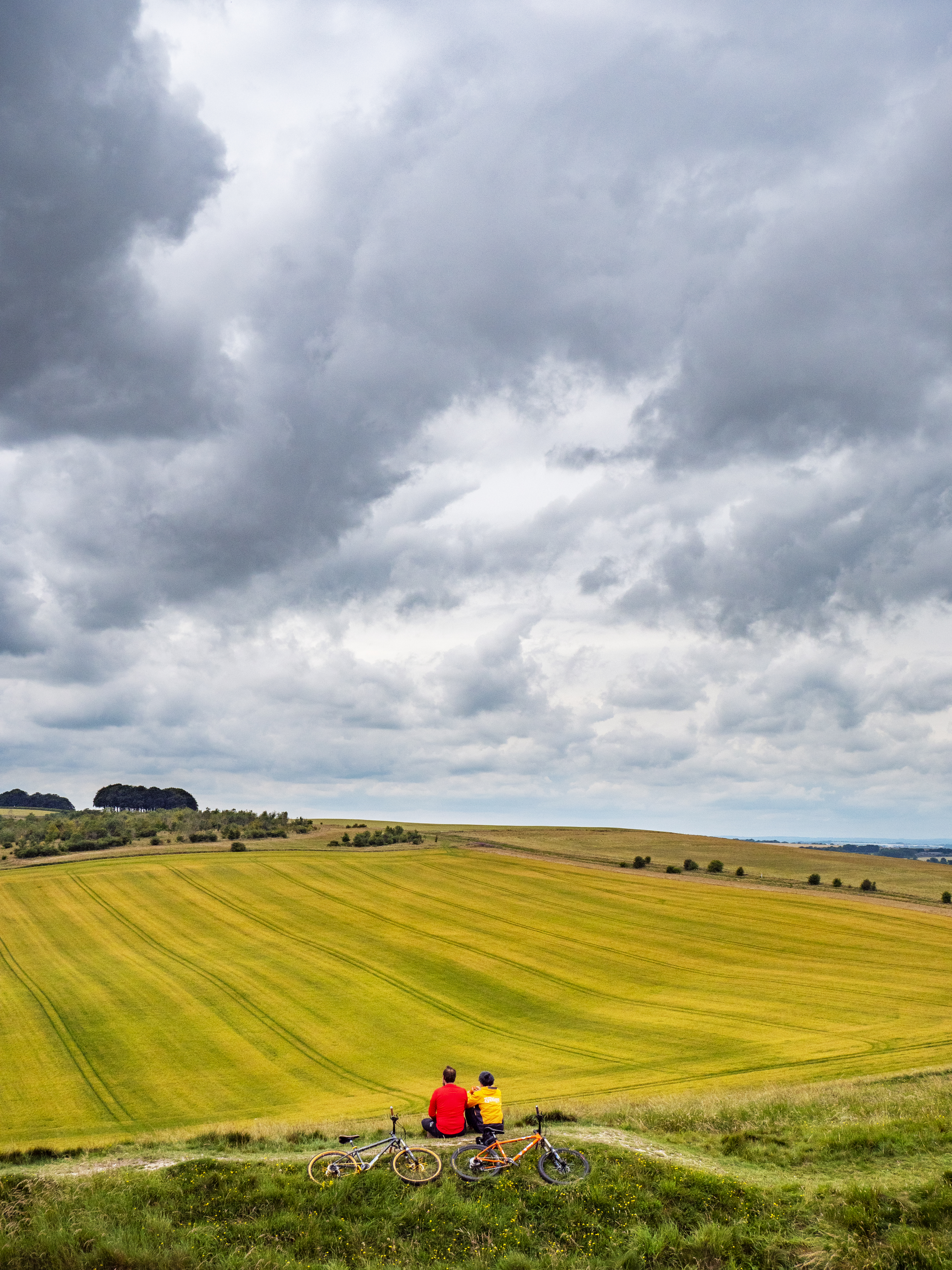 Cycling can combat Climate Change
With Climate Change being one of the biggest challenges of our time, supporting your staff to cycle can make a difference. Cycling is a zero-emissions form of transport, and will help you reduce your scope three emissions. 
Taking just 30 minutes to fit in a bike ride can be great not just for the planet but for your physical and mental health, plus it boosts your concentration at work. Commuting is also a great way to fit exercise around a busy schedule. Bike Week is the perfect time to promote good habits that will help your staff perform better at work too. 
Health Benefits of cycling- even for short journeys 
Cycling regularly improves your employee's life expectancy, reduces serious injury and improves cardiovascular fitness. The good news is that is doesn't even take a lot of cycling to see these great benefits. The government recommended minimum is five x 30 minutes of exercise a week- that's just a 15-minute ride to and from work each day. 
Cycling as part of your business 
Cycling can be integrated into your business. For example do you need to make regular trips to the post office? Do it on a bike! Have off-site meetings in the same city? Do it on a bike, and with an electric model, you don't even need to get changed.
Taking part in Bike Week is as easy as 1,2,3
Sign up to receive updates about Bike Week 2024- Not every business will put on an event, but by showing your support for cycling and sharing that you're encourage your staff to cycle in Bike Week, you can still make a difference, encourage staff to use #BikeWeek100 to spread the word. 
If you want to put on a workplace event, that's fantastic- there are loads of ideas and resources to get you started within our free Workplaces Activity pack. This will be emailed to you once you sign up.
Your staff may be new to cycle commuting, as we know more people are changing the way they travel, looking for more environmentally friendly and cost effective ways to travel, if this sounds like your staff, share our handy guide for beginners to help get them started.