Wirral women's cycling celebration
Offering three routes around the Wirral Peninsula especially for female riders, the Wirral Celebration Rides took place on Saturday 4 August. Despite the weather being touch and go, nothing could dampen the spirits of the more than 70 women who took part in the rides.
It was an ideal opportunity to celebrate Cycling UK's landmark birthday the following day, which the ladies did with cake and good old-fashioned rendition of 'Happy Birthday to You'.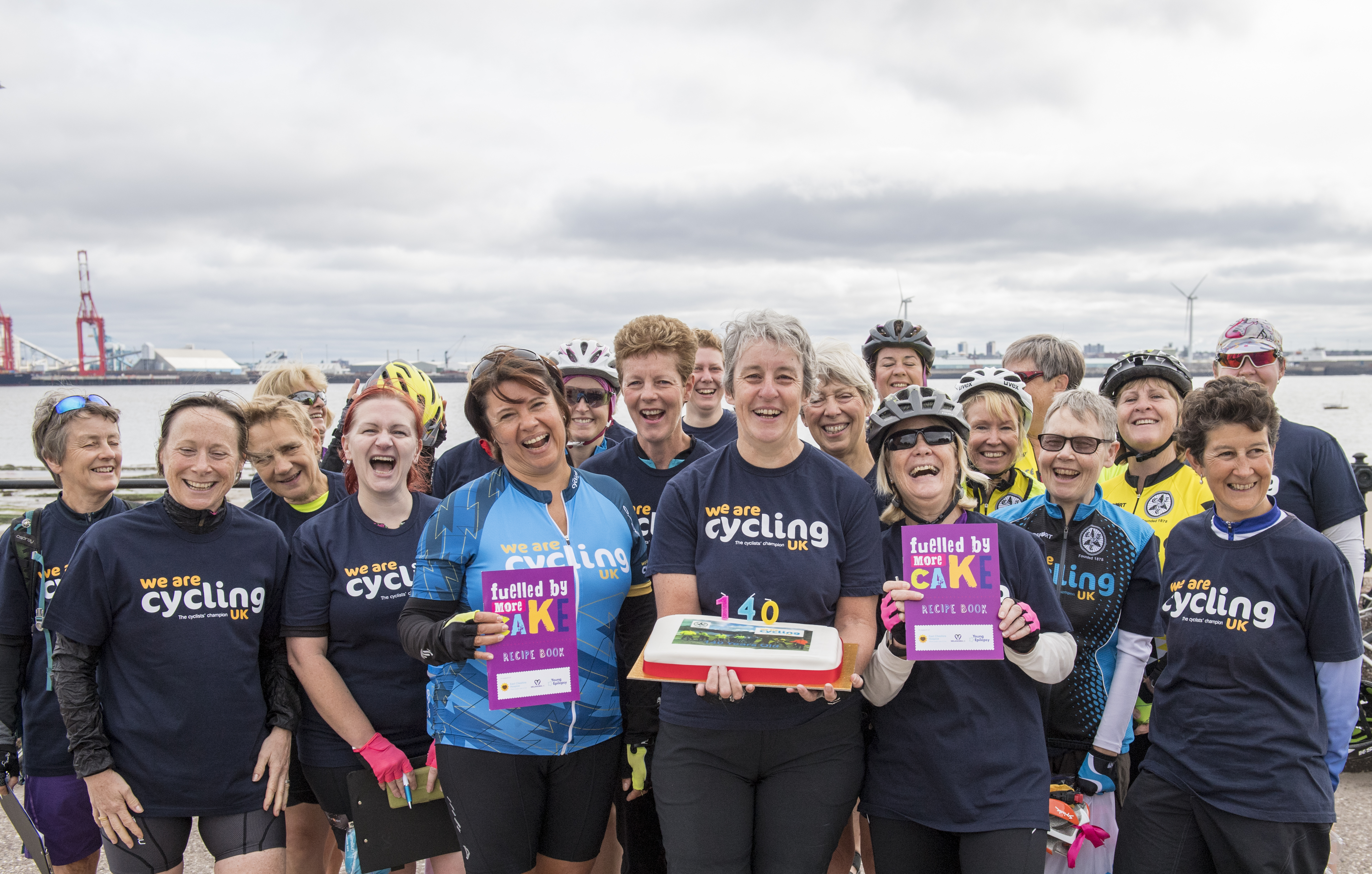 As many as 20 female ride leaders from a variety of local cycling groups, including Wirral Bicycle Belles, Wirral Cycling Group, Chester Fabulous Ladies and Hope4All​, came together under the banner of Cycling UK's Women's Festival of Cycling to guide women of all abilities along Wirral's coastal trails.
On the day, six groups took part in the 35-mile ride, three participated in the 15-mile ride and one took on the five-mile ride.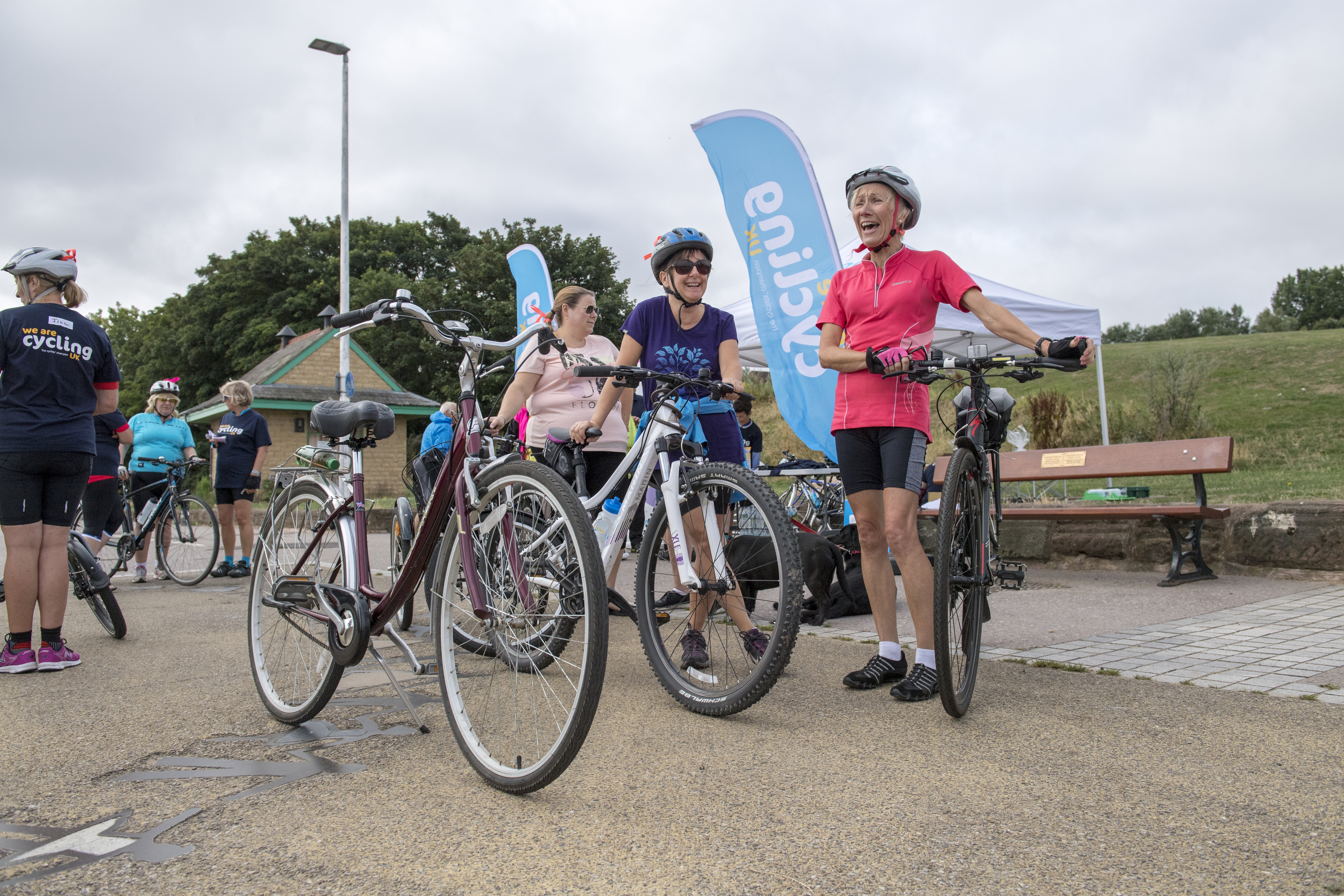 A number of women said they had never taken part in an organised cycling event before. Some had never picked up the courage to ride on the road and really enjoyed the occasion, experiencing first hand how social and supportive cycling can be – which is what the Women's Festival of Cycling is all about.
This was our second annual Wirral Celebration Ride and it was great to see so many ladies returning, as well as others taking part for the first time.
There was a friendly, supportive atmosphere among the groups, and we are very grateful to everyone who took part, especially the ride leaders who enabled us to cater for such a large number of riders with varying abilities.
It was also refreshing to have Sal Woodward, of Eastham Community Cycle Hub, on hand to provide technical support, as there are very few female bicycle mechanics in this male-dominated industry. Reducing the imbalance between men and women who participate in cycling activities is one of the core objectives of the Women's Festival of Cycling.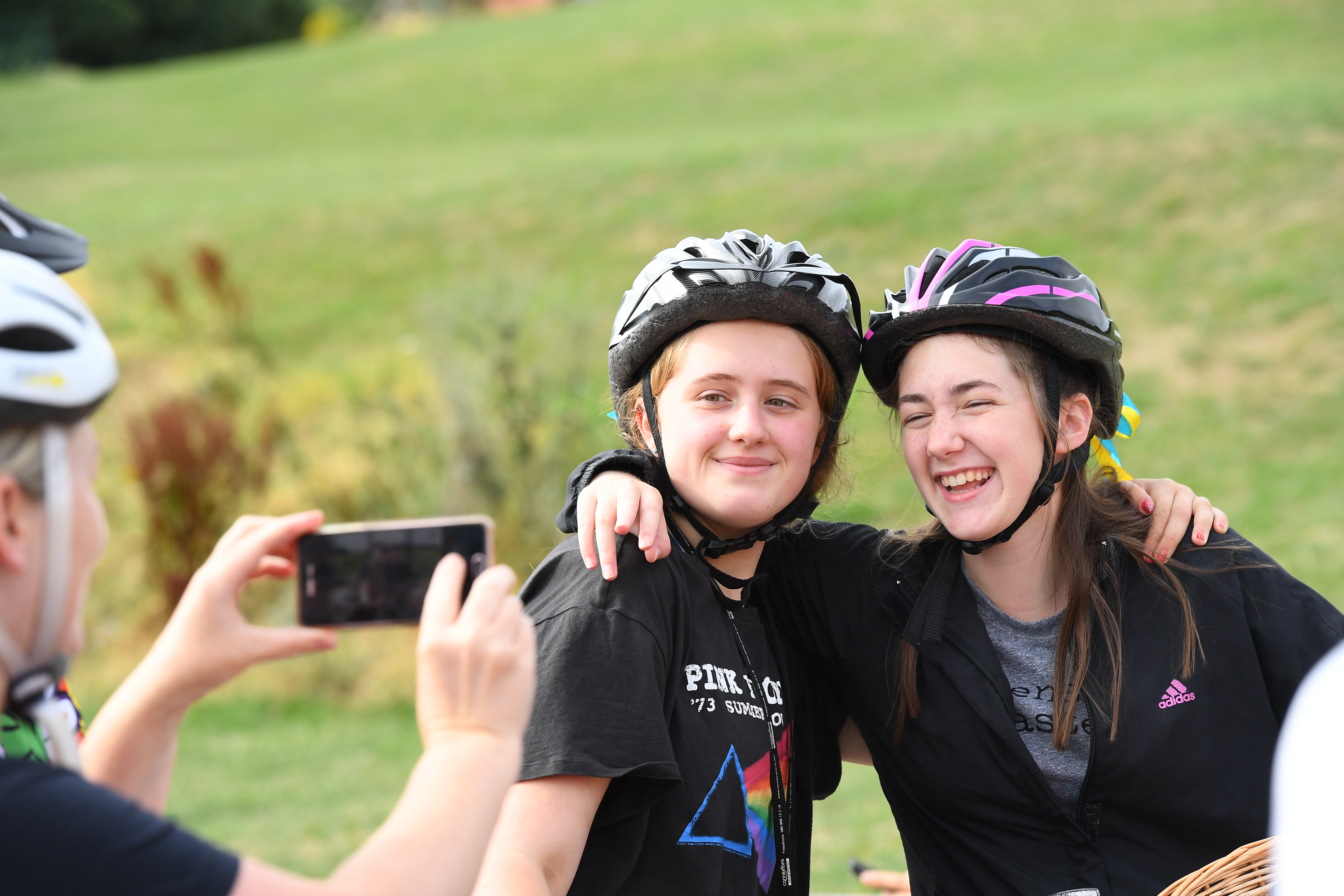 The event gave many of the ladies an opportunity to challenge themselves in different ways, by riding as part of a new group or in a new area. The 35-mile ride followed the route of the Wirral Circular Trail, with stops for lunch and refreshments, with the 15- and five-mile routes taking the coastal paths to Hoylake and Seacombe respectively.
A relaxed ride, lovely company and well organised. I'm looking forward to my next group ride with the ladies I met today

Sue Burton, ride participant
Sue Burton, five-mile participant, commented: "Having been to spin classes at the gym, I wanted to try cycling in the open air, but I didn't want to ride on the roads on my own.
"I came across this event, which was absolutely ideal for me. A relaxed ride, lovely company and well organised. I'm looking forward to my next group ride with the ladies I met today!"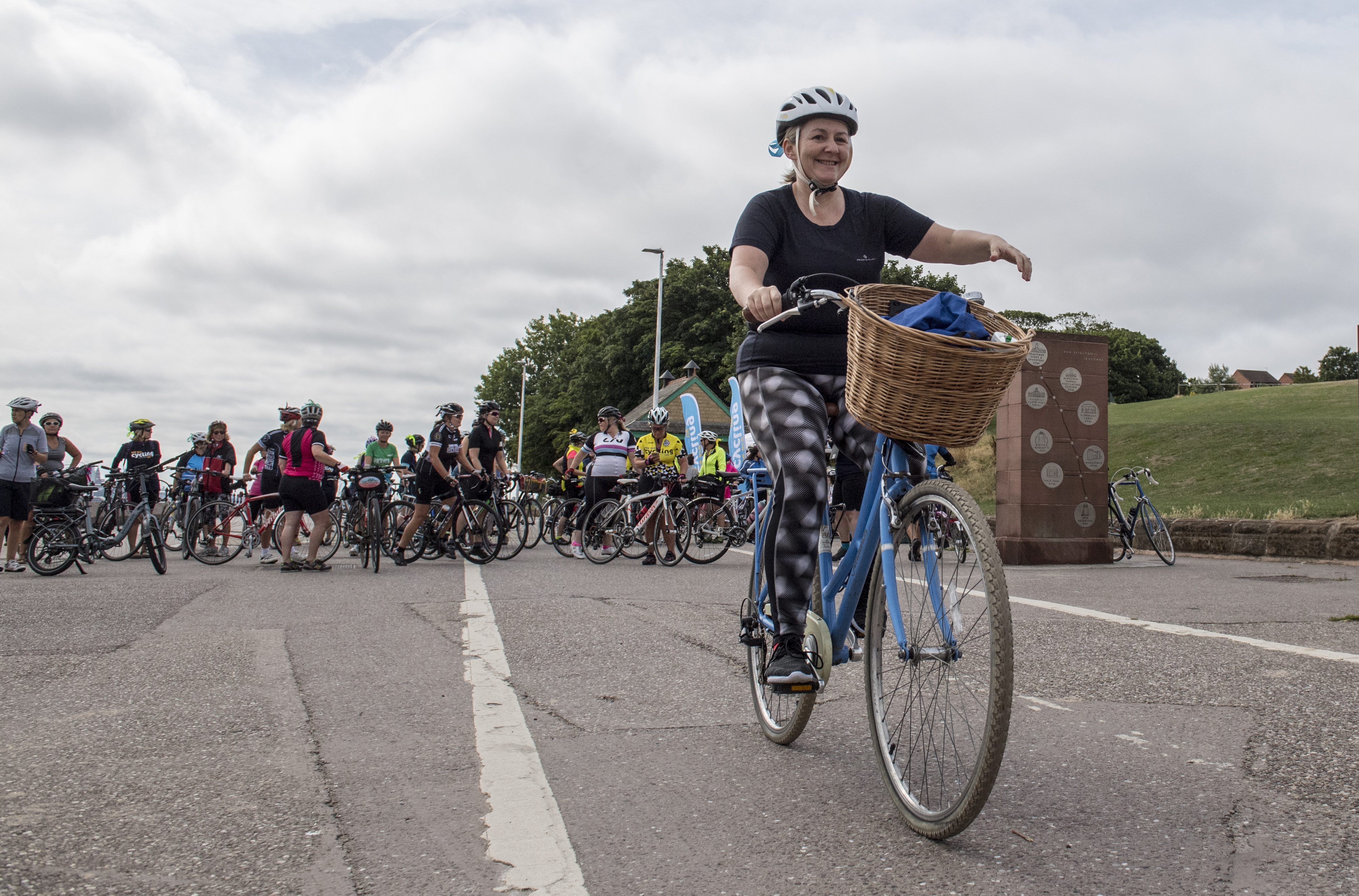 It was great to see so many happy smiling faces as each group crossed the finish line. Everyone who took part was treated to a goodie bag and certificate to celebrate their achievement.
Seven lucky women were the day's prize draw winners, with gifts donated by local businesses. The first prizes, two one-year Cycling UK memberships, went to Val Smith and Jenny Jones.
Overall, it was fantastic day of welcoming new women into our network, celebrating cycling and looking to the future. Look out for the event next year!