Winner: Outstanding Campaigning Individual - Ted Liddle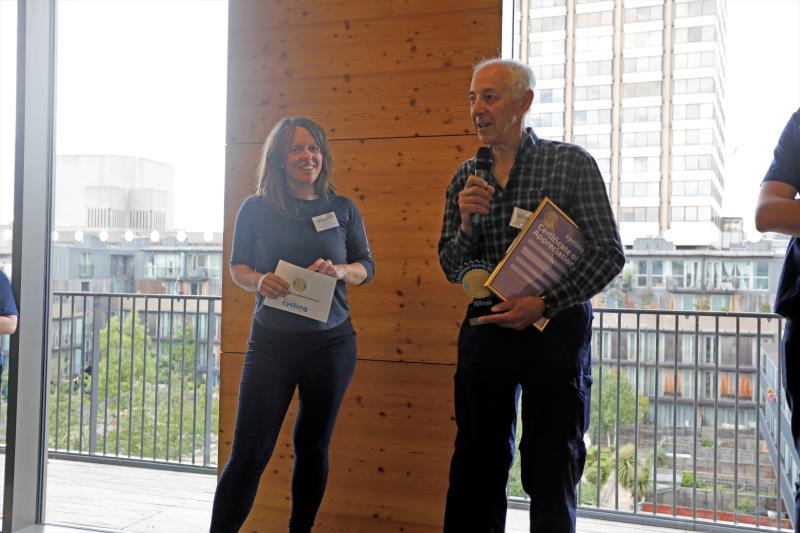 Ted represents Cycling UK for off road cycling in the North East of England and has provided valuable input for identifying connections between existing National Trails to work towards Cycling UK's vision of being able to cycle off road from Land's End to John o' Groats. He is also using his experience of the subject to open up a number of sections of disused railway tracks for shared use in Northumberland, Cumbria and the Scottish Borders
One of Ted's most recent successes is the development of the Sandstone Way. One of Cycling UK's Great Rides, this is a 120-mile mountain bike route across the diagonal of Northumberland linking numerous sandstone features. The route has been immensely popular and it is estimated at least 10,000 cyclists have ridden the route, taking between two and four days since it was opened in March 2015.
He also successfully managed to get advisory cycle lanes added to a risky road section of the Hadrian's Cycleway route to improve safety for cyclists, illustrating how off-road access and road safety campaigning go hand-in-hand.
Ted Liddle has campaigned tirelessly over decades for both road and off road cycling. Ted is currently working on a cycling alternative route for the length of the Offa's Dyke National Trail. He is also an active member of the Local Access Forum, advocating for wider access and rights of way improvements.
Recreational cycling and the dynamics of cycle tourism are Ted's key strengths but he is also known for his advocacy and advisory work for all aspects of cycling. Ted tries to work consensually with all relevant parties and bodies to improve cycling opportunities.
Since 1996, he has compiled 24 cycle route map/guides and is the author of three guidebooks, with several more in process. Taking no payment, all income from these maps and guidebooks is recycled into more cycling publications in order to get more people cycling.
Now semi-retired, Ted self-funds his voluntary work doing what he once was paid to do, whilst from time to time accepting cycling-related commissions to fund his voluntary endeavours for cycling. He has surveyed a further 2,000 km of linear cycle routes awaiting funding to implement. This could possibly come from Destination Borderlands, for which Ted has coordinated 12 funding bids totalling £3.4 m, all of which have been shortlisted for consideration. Ted's vison is to work with relevant partners to create 'Borderlands: Region of Cycling Excellence'.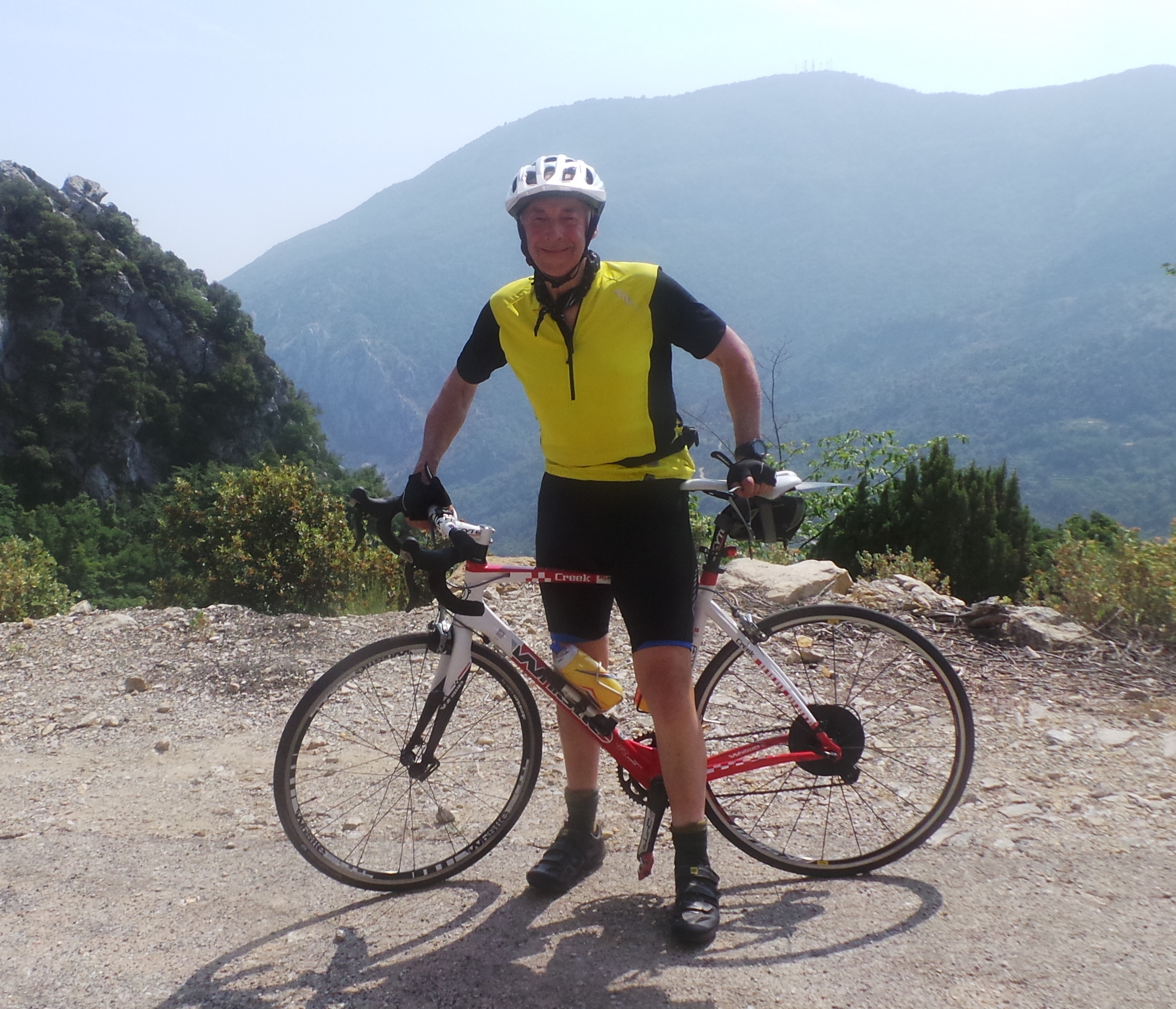 Ted's biggest ongoing commitment is to re-energise the Rievers Cycle Route, which he invented in 1998. This part on-road and part off road coast to coast journey across the north of England via the Scottish Borders had fallen out of favour due pleasing neither road cyclists or off road cyclists. To address this, Ted has created a new style of mapping which shows a 100% on road alignment and a version which is as much off-road as possible.
As well as being committed to improving access generally, Ted is a founder member and vice chair of Northumberland Joint Local access Forum, he is a North East region Cycling UK Ride to Ride representative and a North East Region contact for OpenMTB the national voice for mountain biking. Ted is also founder and chairman of Tyne Valley MTB Cycling organising weekly rides and leading two or more annual Alpine tours. The main group has been riding Ted's Great Alpine Chain MTB Route which follows the entire length of the Alps.   
Ted's cycling blogs regularly go out to many thousands of cyclists and his website www.tedliddle.uk details his cycling achievements since 1994.