Volunteers needed for London-Edinburgh-London
London-Edinburgh-London (LEL) is a landmark event in the audax long-distance cycling calendar. Once every four years (pandemics permitting) riders from around the world arrive in London to attempt the 930-mile round trip between the capitals of England and Scotland.
The challenge is that they complete it in under 125 hours - including rest stops to sleep, eat, and to fix broken bikes and sore bones.
Organising the large-scale event is a feat that's only possible because of the army of volunteers. They come together for a few days in August to provide safe places to sleep, hot food to eat, mechanics to mend bikes and soothing voices in the middle of the night when flesh and spirit are near defeated.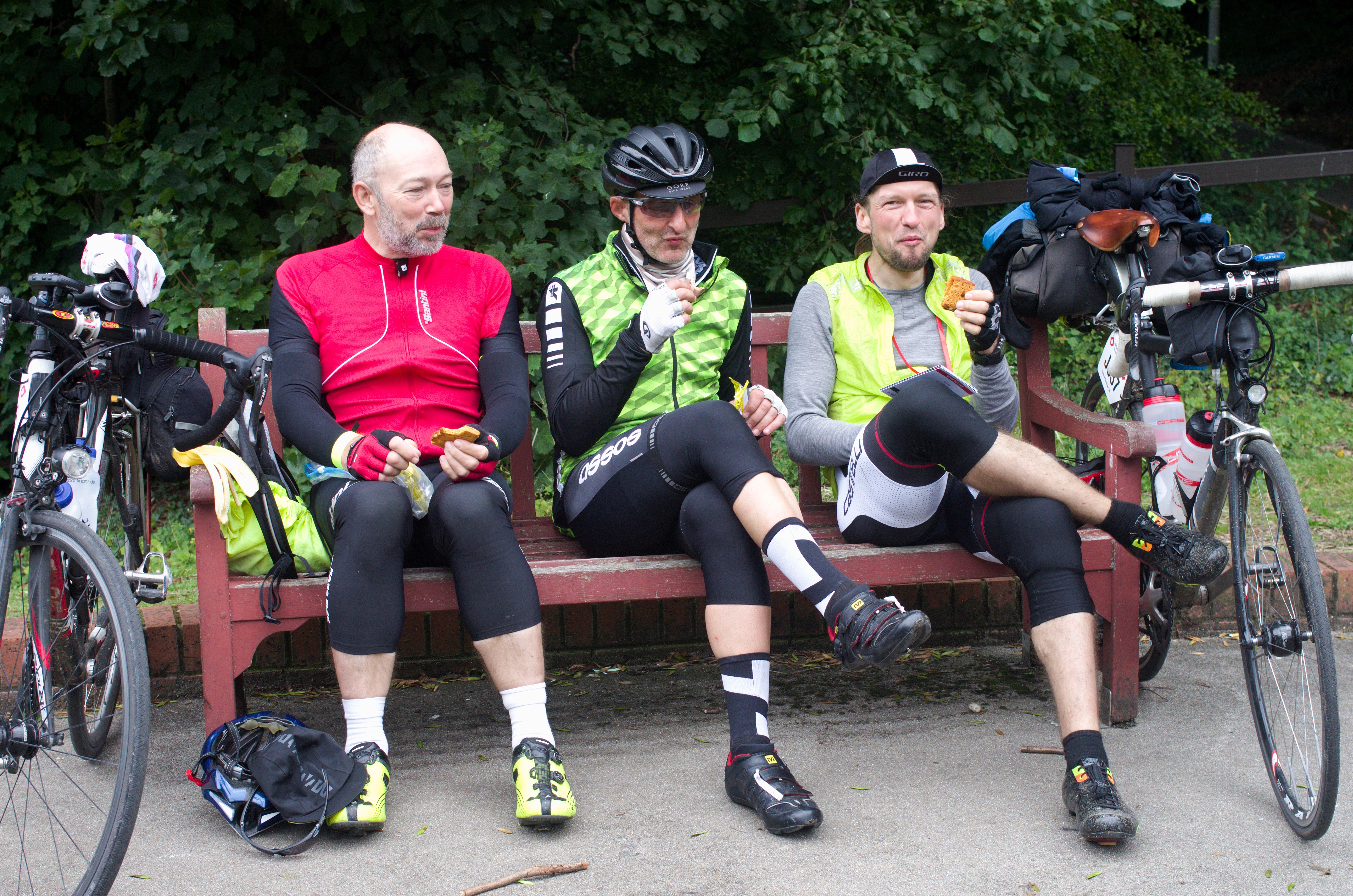 According to event organiser, Danial Webb, "Without the volunteers, there would be no LEL, full stop". He points out that the event is more than a not-for-profit cycle ride for 2,000 or so people: "LEL is a cycling community celebration; it's about riders, the helpers, the families and the wider long-distance cycling world who come out and cheer."
Riders like Martin Brice from Kent talk warmly about their experiences of being helped, and how, after attempting the ride himself in 2013, he returned in 2017 to help at the start and at one of the controls in Scotland.
"It started in 2013 when, as a rider, I arrived at the Moffat control just as it closed, so obviously I was going to have trouble getting ahead of closing times to sleep on the return from Edinburgh to London. A train ride south and I was at the finish control as a volunteer."
After hanging medals around the necks of his fellow riders in 2013, he pulled on the special volunteers' shirt in 2017. To fulfil the role, he slept on floors, registered riders and provided information, before dashing north to help out as riders first trickled, then poured through the doors of the controls at Moffat and Eskdalemuir.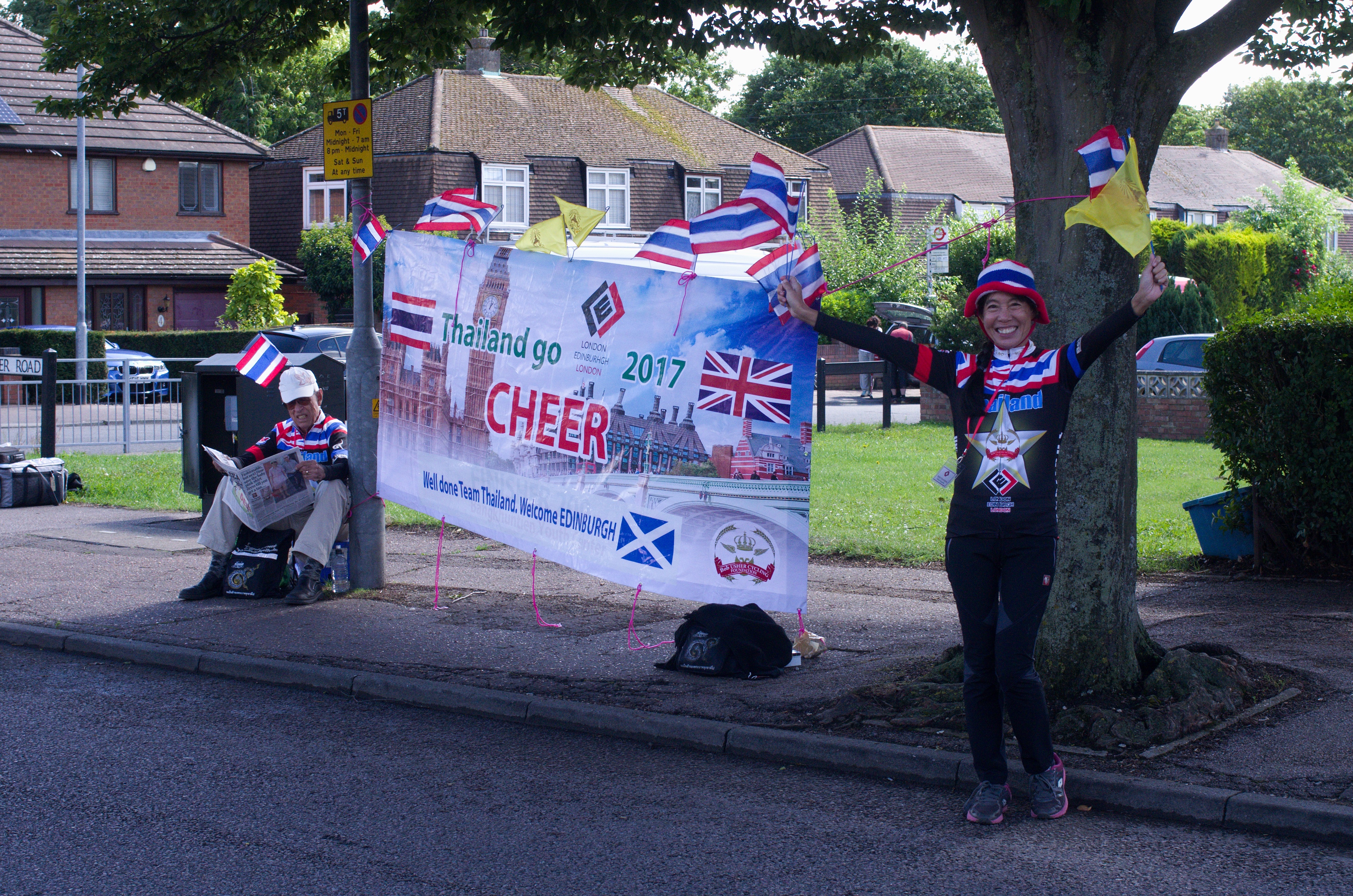 "Looking back, the experience is a half-remembered blur of tiredness, train journeys to Scotland and back, and hundreds upon hundreds of conversations notable for both parties being really, really tired and not quite making sense", he reflects.
Along the way, he was joined by people who helped out for a few hours as well as the whole week. Some were driving vans or patrolling remote areas on motorbikes, while others fed riders, settled them down in dormitories for a few snatched hours of sleep, or just kept watch over bikes while their owners refilled water bottles.
At one point, Brice even found himself helping riders take off their cleated shoes before entering a school gym.
"At the start of my shift I was explaining why cycling shoes must be removed and put in a bag, and thin blue nylon sock protectors worn. After several hours it became the irreducible minimum: 'Sit there! Raise left foot! Raise right foot!' I rip shoes off, chuck them in a plastic bag, shout: 'Go! Next!' Apologies to all, but it was the only possible way of getting riders in out of the weather."
People talk about the lasting impression that volunteering on LEL makes; you're part of this joyful team that comes together once every few years with a simple purpose

Olaf Storbeck, volunteer co-ordinator and past finisher
For people attempting one of the hardest rides in the world, simple things are what make the difference between success and failure. The route may be hillier and longer than anything they have experienced before.
And that's just for the home riders used to the joys of a British Summer. The challenge for entrants from as far away as India, Thailand or China is greater; riding in what must seem like bitter conditions in an unfamiliar landscape.
For the team behind LEL, the experience of Cycling UK members as volunteers is invaluable. "People who know what it feels like to be pedal-sore, and about the restorative power of tea and a sympathetic ear are what make the event happen", says volunteer co-ordinator (and past LEL finisher) Olaf Storbeck.
"Cycling UK members get the community ethos of the event and are essential for creating the atmosphere that drives the riders and makes volunteering so enjoyable."
He adds: "People talk about the lasting impression that volunteering on LEL makes; you're part of this joyful team that comes together once every few years with a simple purpose. People make lasting friendships and feel that they are every bit a part of a unique event."
LEL has 13 control points along the length of the route and help is needed at all of them. Supporters are welcomed for the whole week between 7 to 12 August, or just for a few hours during the busy times.
"Apart from a desire to create a special event, no particular skills are necessary, although if you have language ability, know your way around social media, can fix a spoke or are willing to drive, we can make good use of your talents", says Storbeck.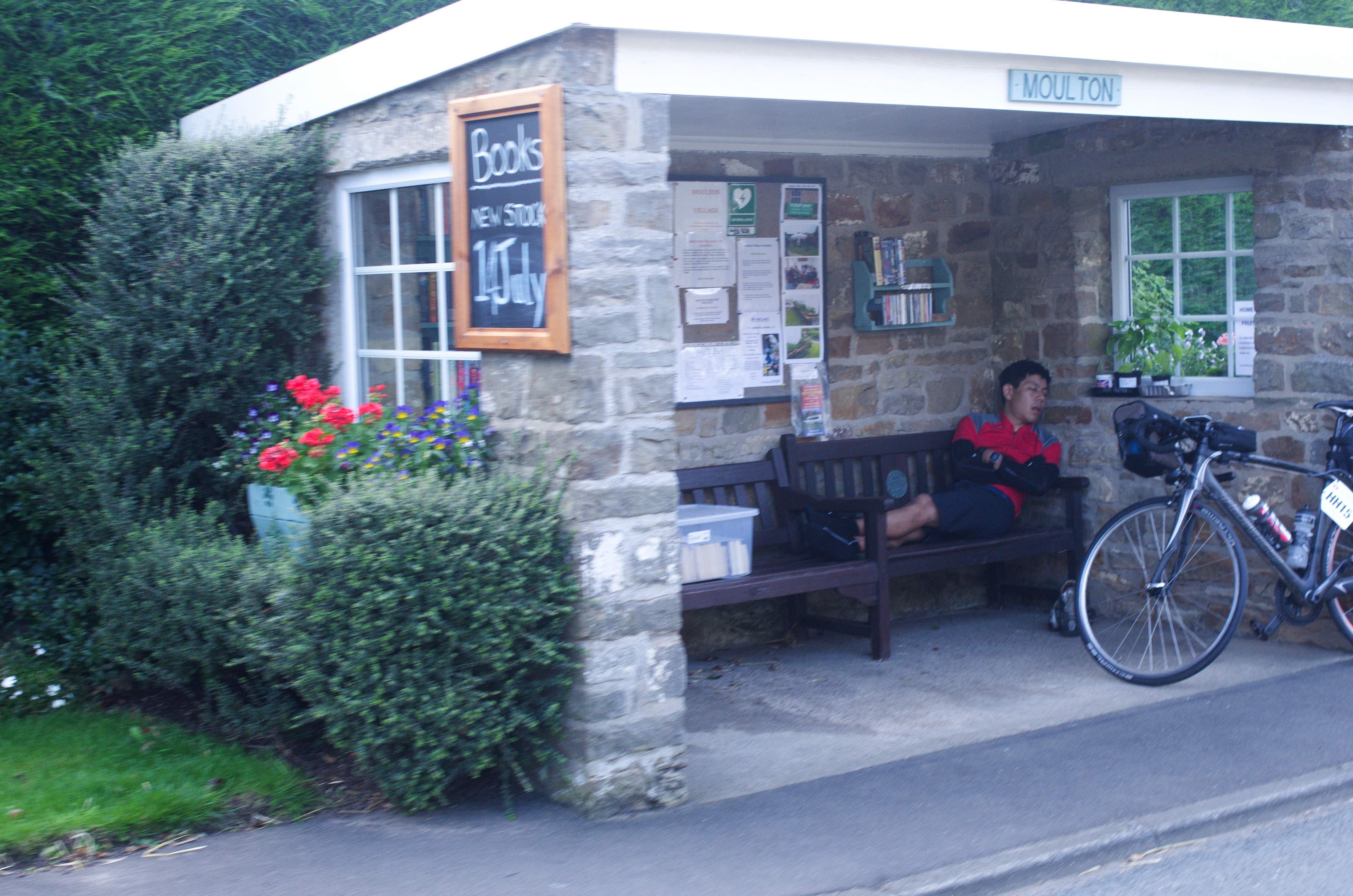 If you are interested in getting involved, go to the LEL Website where you can register your interest and start your own journey to the best fun you'll have this August off the bike!
If you are interested in other volunteering opportunities, there is plenty you can get involved in with Cycling UK. Search for opportunities in your area and support amazing projects, from desk-based work to venturing outdoors, by becoming a local representative, a ride leader, or a volunteer photographer.