Volunteering drive for homelessness charity launches new recruitment campaign
H3 is based in Stockport, and aims to support people experiencing homelessness – something that can happen for a multitude of different reasons. Being homeless can affect every aspect of someone's life, taking away their independence and stability.
Cycling in a supported group can be a positive and diversionary experience for someone in this situation. It builds confidence, encourages social interaction and can lead to all sorts of new opportunities. That's why Cycling UK and H3 were so keen to get the regular rides back up and running – and it's fantastic to say that they now are!
Margaret Mulowska was one of many people who responded to the call for help.
She said: "I saw it on Facebook – someone had posted it on someone else's wall, and I just thought it looked really interesting and I got in touch and went to the induction evening in January."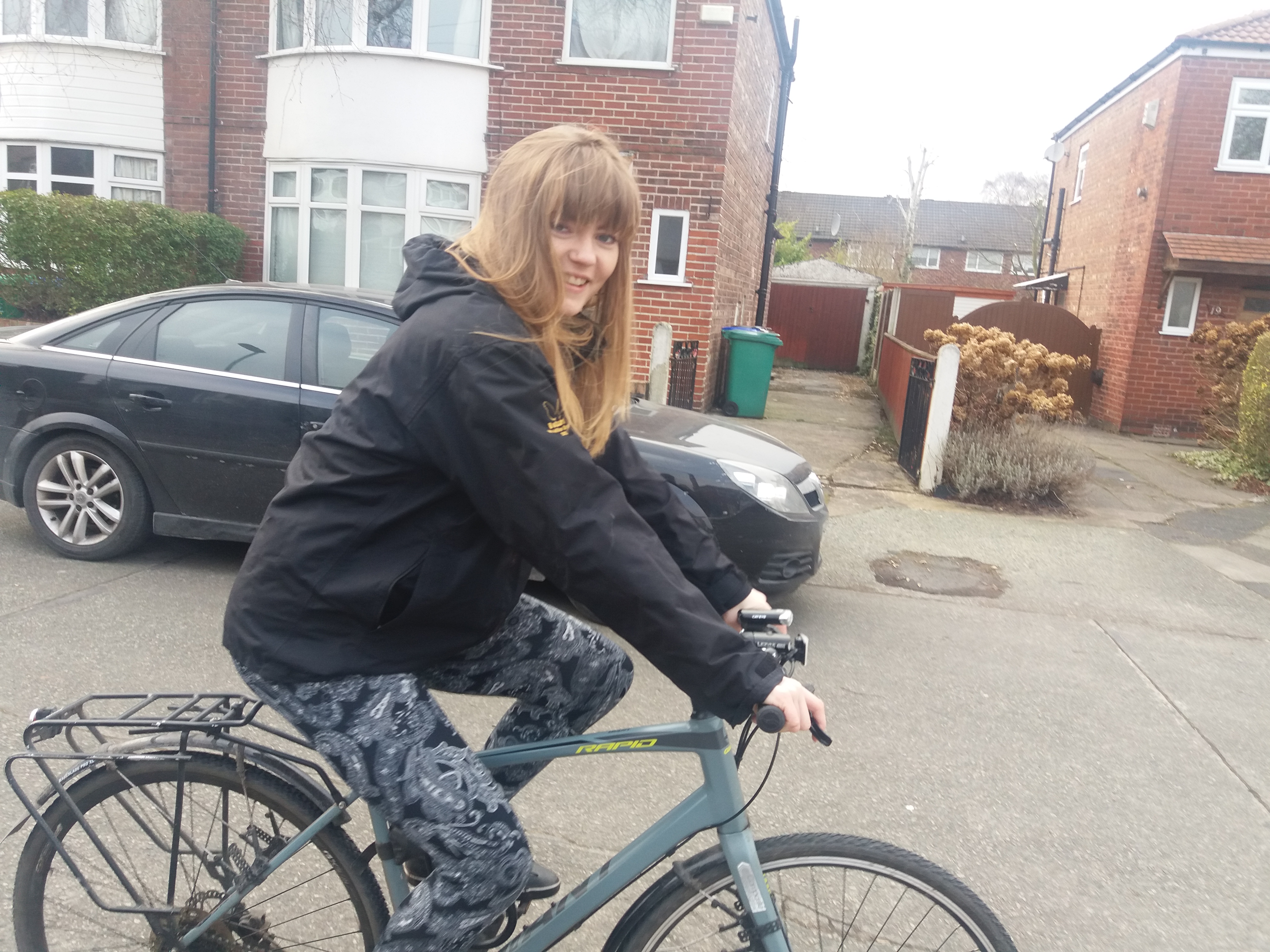 Margaret is a social worker in Manchester and cycles for work, but wanted to find some way of incorporating it into her spare time.
She continues: "I had been involved in volunteering before and wanted to find the time again.
"So it was volunteering, cycling and the opportunity to learn some bike maintenance and be involved in a workshop – kind of three birds with one stone!
"This project was a good one being in Stockport; it was a chance to meet some different people and support them not in a 'social worker' way but in a way that's more informal and fun."
Her first ride, a foray into the surprisingly beautiful Stockport countryside, was a success, and she's now brainstorming how to attract more of H3's residents to cycling.
It's brilliant to watch people surprise themselves, and share a conversation out riding. Plus all the cakes laid on at the end of course!

- Margaret, volunteer for H3
Margaret says, "I'm particularly interested in supporting the hostel's women – there seems to be many more barriers to cycling for women than for men. I went to the H3 hostel the week before the ride to meet some of them and show my face. We had a communal meal; one of the women made this big pot of chili and I tried to drum up some interest in joining the cycle rides. I think over time with a bit of persistence, the numbers will increase."
It's Margaret's enthusiasm for cycling that makes volunteering for H3 really work for both her and the rest of the group.
She says, "I think what's so great about cycling is it's something anyone can do, as long as you are mindful of the pace and not excluding anyone. You see so much more when you're out on a bike; there's that sense of adventure, and getting that vitamin D.
"There's also that political element of reclaiming the road. So many people think cyclists don't have this right. For someone who is disenfranchised or is going through some rough times, that can be really empowering.
"It's brilliant to watch people surprise themselves, and share a conversation out riding. Plus all the cakes laid on at the end of course!" 
Steve Rathbone spotted the call for ride leader volunteers when a mountain biking page he followed shared the post.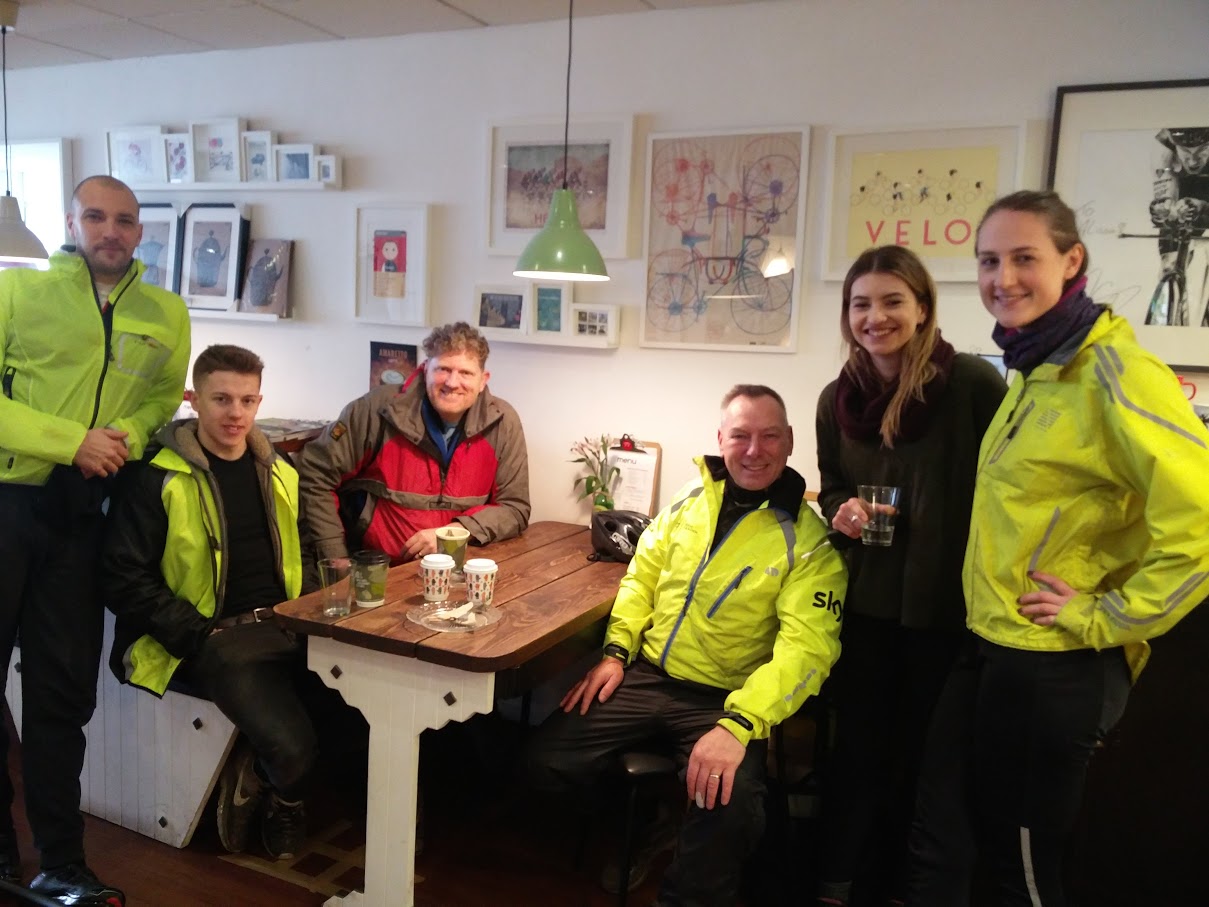 Steve says: "I just saw it, and thought that's something I can do! It's similar to some work I've done with other charities in the past. The difference here was that the training was based on more of an urban environment, whereas the rides I've done before have been more rural. You have to learn to ride behind and bring up the rear and keep everyone together."
Like Margaret, he knows how cycling is an amazing tool to connect with new people, particularly those who are experiencing personal struggles.
He continues: "I'm a vicar, and know how important having a decent mentor is, someone who is supportive and listens – and you can do that while out cycling.
"I think cycling works because you get several buzzes from it – that short-term buzz of going down a hill, and that buzz when you get home, thinking about how 'we did that' and 'we did this'. There's a physical benefit, an emotional one, a psychological one, a social one, even a spiritual one – it's all in there. It's getting to the top of that hill and thinking 'I couldn't do that three weeks ago, and now I can', and looking at the view."
It goes with the territory that if you help someone, you feel the benefit.

- Steve, volunteer for H3
Steve's first ride with H3 was a bit of a battle against the elements, but he has no regrets.
"It was cold and it was wet but we had a good time. For a first run we made sure it wasn't too challenging. It was a short ride, but I know they will all be back next week."
Molly Bishop, a coordinator for H3 says: "Volunteers are vital to allow us to expand this scheme and provide more opportunities for service users to get out and get riding, and they bring their own experience, knowledge and interests which keeps things fresh."
If you're thinking about becoming a cycling volunteer, Steve says: "Just do it! If it works, do it. It goes with the territory that if you help someone, you feel the benefit."
Margaret agrees, adding, "There's so much to be gained. I can't think of a reason not to. And it's great to meet people who are as passionate about cycling as me."
Cycling UK is running a volunteer recruitment campaign throughout Greater Manchester to support more local community groups to find new volunteers. If you are someone who lives in the Greater Manchester area who can commit some time, whether a lot or a little, your volunteering could be essential to supporting local people to get on their bikes. There are a variety of roles from social media and administration support to ride leading and bike maintenance - find out about the groups like H3 who need some help from you.