Mum occupies her twins on two wheels
Most parents are concerned about how much fresh air and exercise their children get; for Christina, having three-year-old twins can be challenging as she needs to keep them both occupied and interested in new things. So when she spotted a post online for a Manchester cycling festival in June, she seized the opportunity.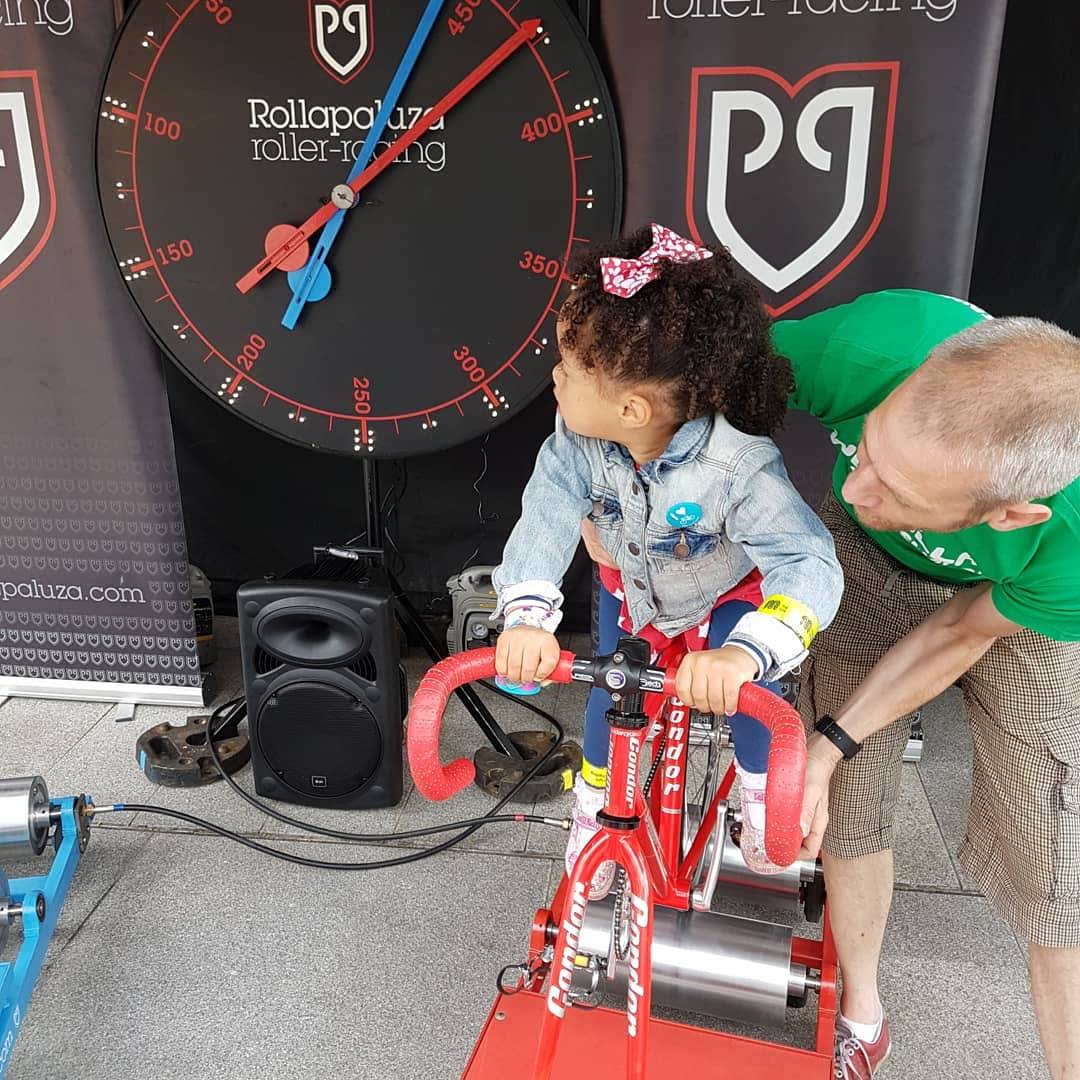 Christina explains, "The girls had bikes for Christmas and when I saw this event I thought it would be a great opportunity to learn about road safety, discover whether there are any local clubs to get involved in and learn about how children can take the next step from a balance bike.
"Cycling is certainly a great way of keeping the girls busy and burning off energy!"
I would love to be able to cycle to school in the future.

Christina Djebah
Family-oriented Bambino Biking were at the event at Media City, Salford, representing the Big Bike Revival; the volunteers were only too happy to offer Christina some advice about cycling with little ones.
On the day Christina tried out a bike with a tag-a-long, a great way of teaching children about road cycling while keeping them safely attached behind. She also spoke to the police attending about road safety, which she found useful given she lives in a very busy area.
Since the festival, Christina has been so encouraged that she has met with local clubs and attended cycling open days. This has given her the chance to try out different bikes, such as one with a trailer with space for both the girls to sit side-by-side. Her husband Ero has built up his confidence on two wheels too.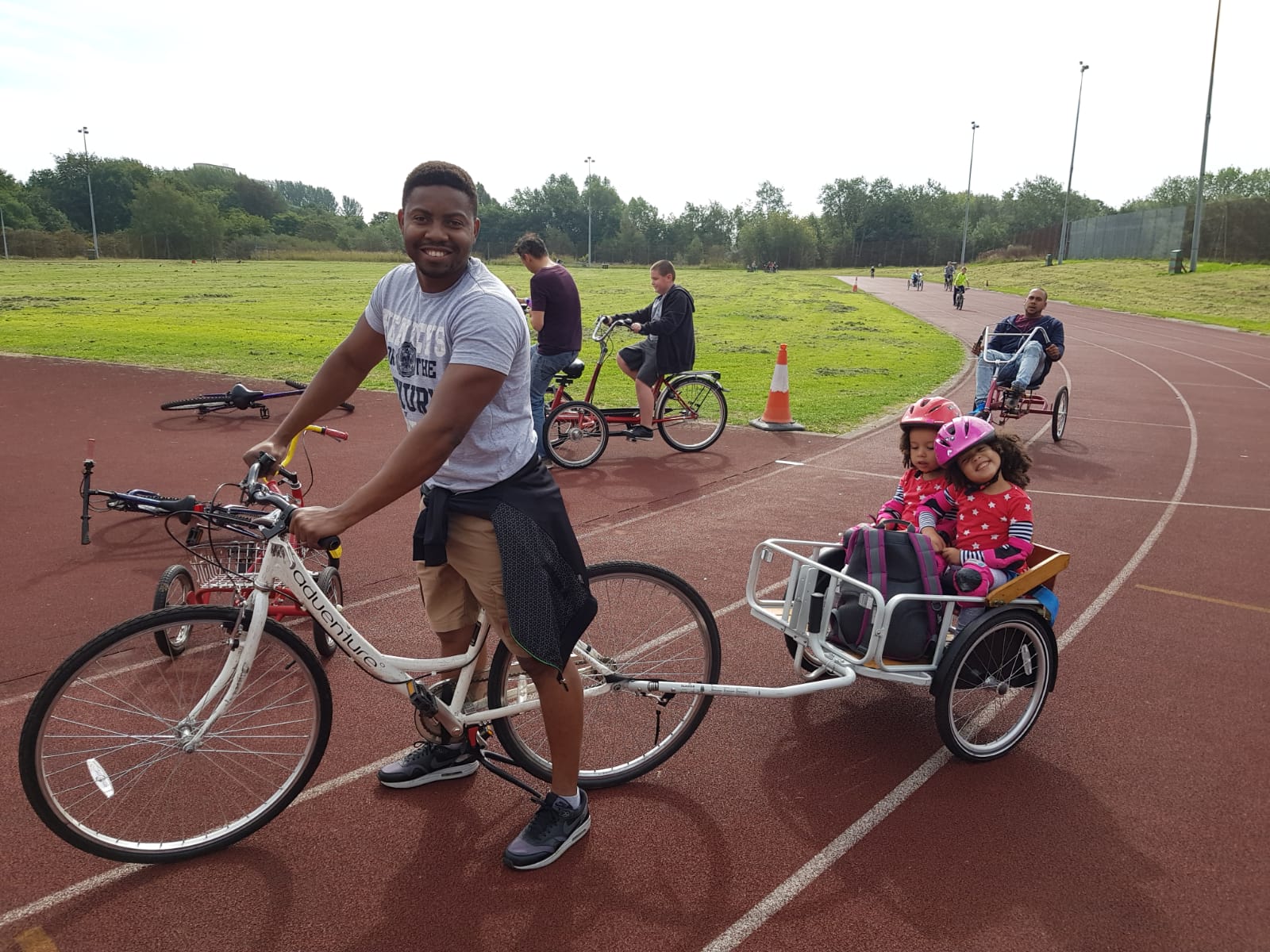 Christina says, "It's something we can do as a family.
"I would love to be able to cycle to school in the future. At the moment it's a good half an hour walk with two three-year-olds.
"The roads just aren't safe enough. Even walking on the pavement is dangerous. If I felt that the roads were safer and there was less speeding I would cycle."
Christina has spoken to her local council about her road safety concerns, so hopefully her dream of cycling to school with her girls can one day be a safe and enjoyable reality. For now, it's a fun hobby for the whole family, and Esmee and Desiree love it. Check out the family in action below!