Love at first bike; how two Cycling UK members met through shared passion
The Welsh cycling singletons both added photographs of themselves with their bikes. When Carl saw the photo of Sara, he thought, "Here is the mountain bike woman of my dreams."
He'd got that slightly wrong, however.
Sara said, "Carl looked so delighted to have found someone who was into mountain biking, but after a short conversation, he soon realised that we were into completely different cycling disciplines; I was actually a tourer.
"The photograph I had put up was on a cycling holiday in Mallorca where I had hired a bike, and the handlebars were a little flatter so it looked like a mountain bike."
Despite this, Sara had caught Carl's eye and he continued to pursue her.
Sara joked, "He even managed to overlook our cycling differences."
Since then they've not looked back, and in tribute to the hobby that brought them together, they even decided to tie the knot abroad and enjoy a cycling honeymoon.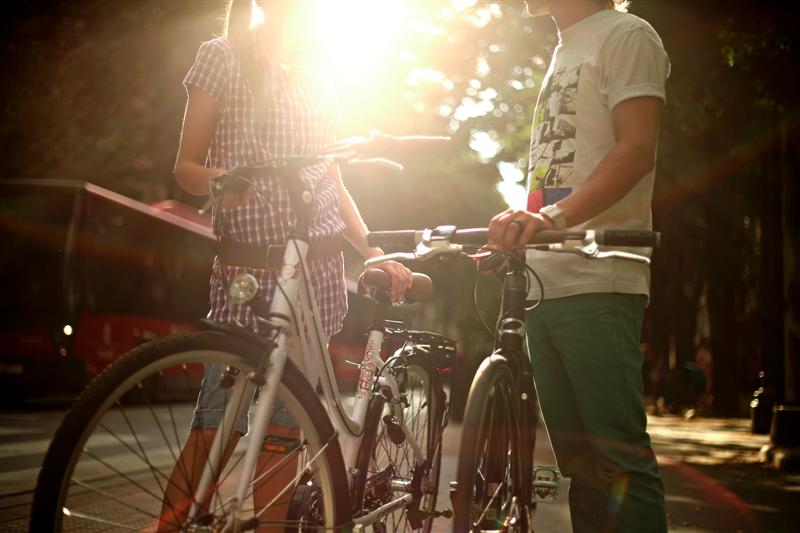 Sara said, "It was a lovely wedding, we took the bikes with us and were both looking forward to heading out cycling and seeing the beautiful Italian views for our honeymoon.
"We headed to Lake Garda with our bikes full of excitement. Carl had built my bike for me, because I've got a bad back. He's specialised it, so it's more comfortable for me to ride.
"It was a lovely day, the weather was great, and then on route, I fell off my bike."
Things started to go from bad to worse.
"The hospital was about an hour away from where we were," says Sara. "I remember being in the back of an ambulance, my husband chasing us in his car through all the windy Italian roads. It was like something from a film.
"It turned out that I had an unusual injury in my arm, I had to have a cast on my arm which meant my elbow was bent to 90 degrees! And Carl looked after me the whole time."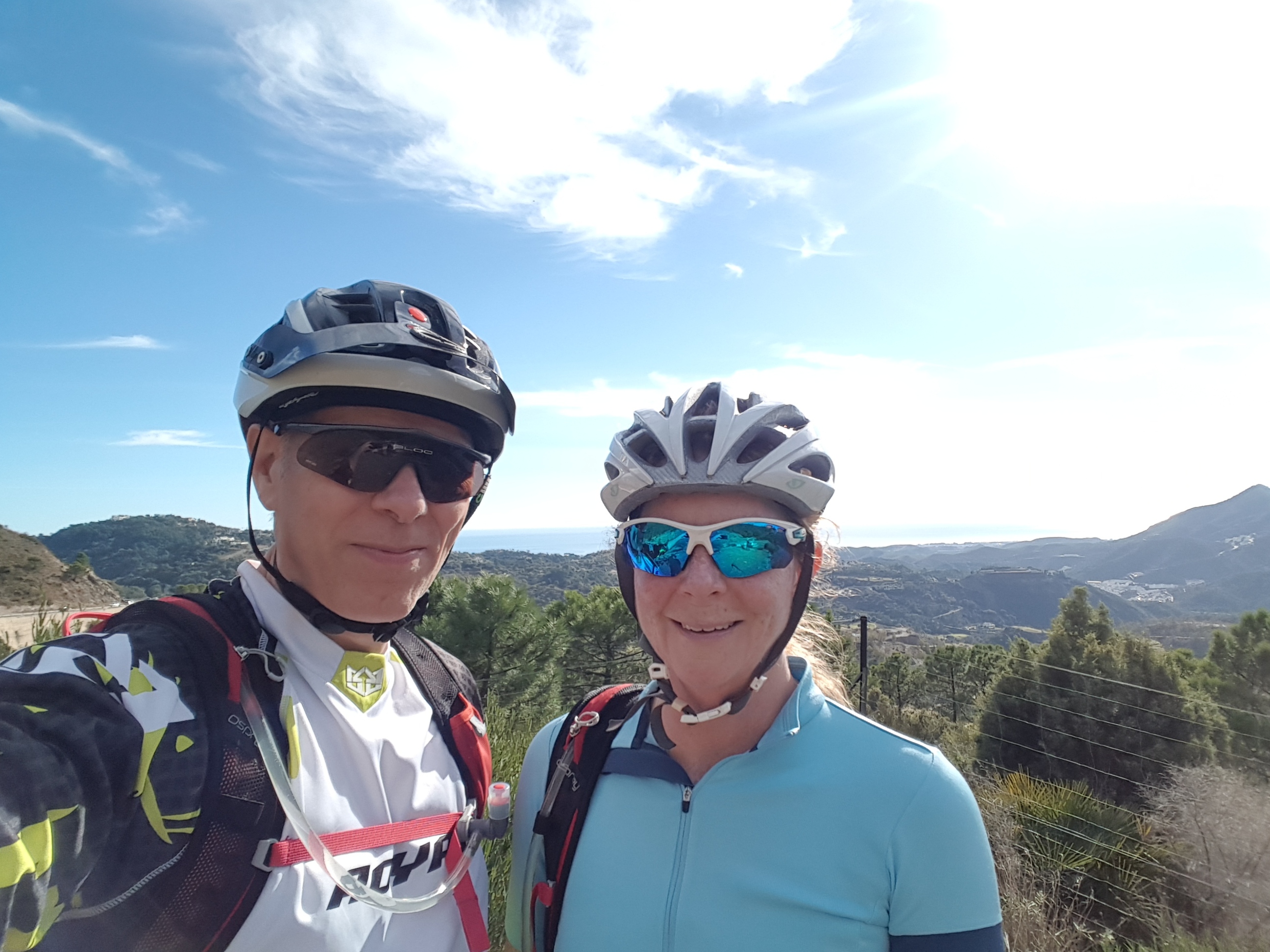 Despite that shaky start, the pair have now been happily married for five years and go out riding together all the time, and on Saturdays enjoy a group ride with friends. The couple live in the Vale of Glamorgan.
Sara said, "Cycling together really brings us close together. It gives us a chance to go outdoors and we spend hours talking as we're riding. Now we're both 50, we don't try to aim for big speeds or distances, but just enjoy getting out and spending time on our bikes and with each other.
"It has also taught us to compromise well; sometimes we do touring and sometimes we do a little bit of mountain biking. It's really great to have our passion for bikes in common."