How Linda won a bronze medal in the Challenge Ride Series
Linda only joined Cycling UK last year after riding with the Chester Fabulous Ladies, and it opened up so many cycling opportunities.
"I first heard about the Challenge Ride Series through Cycle magazine," says Linda. "I didn't initially commit to the four; I just saw the list and noticed the first event was very close to where I live.
"A few of the Fabulous Ladies were going to do it, plus I had just bought a new but second-hand road bike a month before, and thought this would be a good chance to test us both out."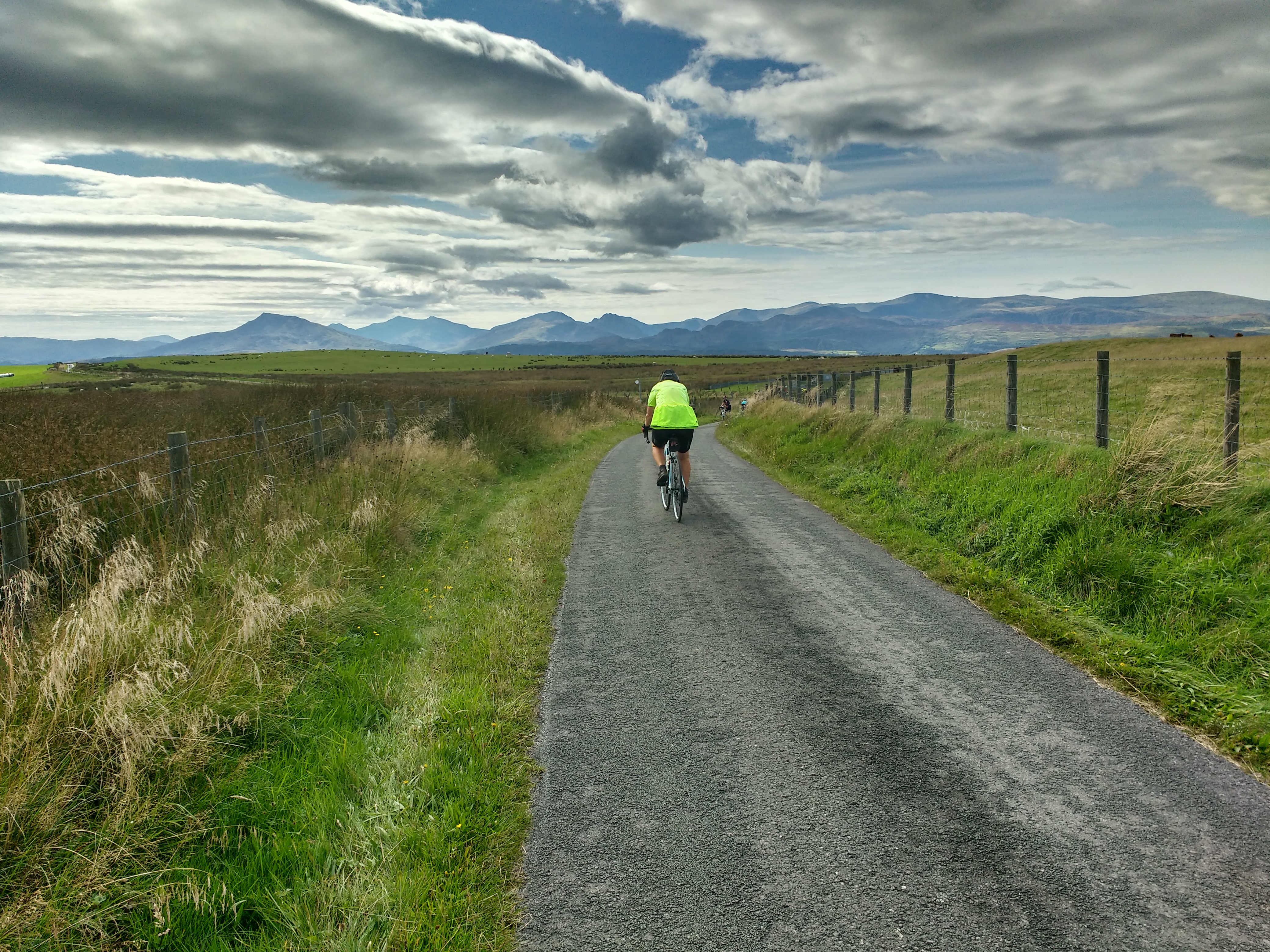 Linda and her friends completed the Two Mills (Wirral) Early Season Challenge in early April, and she soon had her eye on another ride.
She says, "I spotted the Wild Wales Challenge scheduled for August and was rather taken by the name of it. However I was concerned about the number of miles and the amount of climbing. Still, it niggled away in the corner of my mind. The name had really captured my imagination!
"I knew it would be tough so I enlisted my son, who's 20, to ride with me. I hated the idea of making anyone else slower, but I paid for his entry so that was fair – wasn't it?" She laughs.
I was still anxious, but I kept cycling through the summer. I'm not one to go in for 'training' as such; I cycle simply because I enjoy it!

Linda Duley
"I was still anxious, but I kept cycling through the summer. I'm not one to go in for 'training' as such; I cycle simply because I enjoy it."
After a test run of the Radnor Ring – 84 miles and lots of climbing – Linda decided to go for it, and, with just a little bit of walking, ticked the Wild Wales off her list.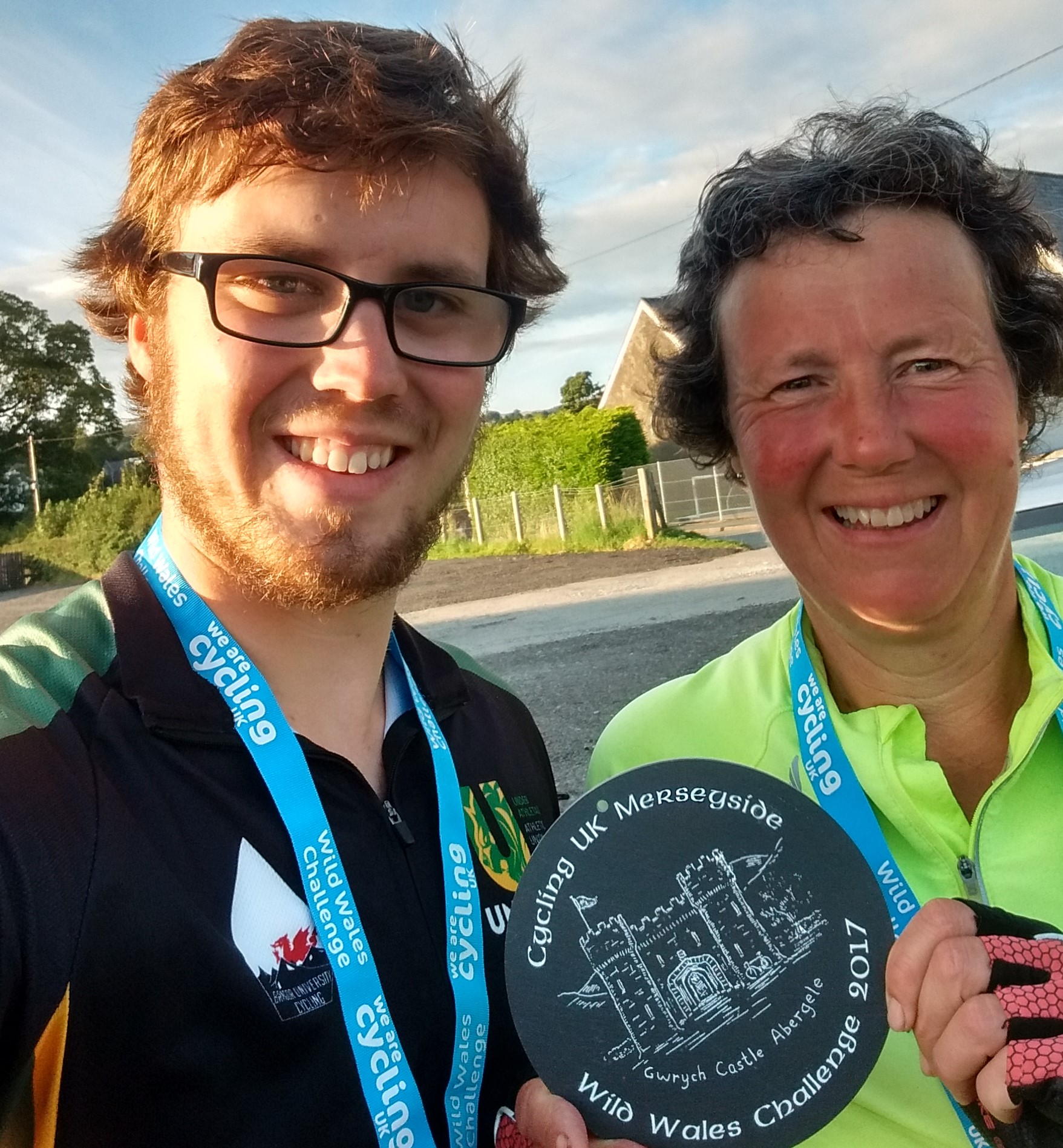 "Before I knew it I was looking at two more. I'm a glutton for punishment!" She says. "Plus I realised that doing three or more got you an extra medal: the bronze."
Linda set her sights on the Momma's Mountain Views Challenge and the Blue Remembered Hills Challenge, both in September.
"The final one was in Shropshire, which was further to go, but it was around areas I had cycled as a teenager; a real trip down memory lane," says Linda. "That one was particularly friendly; I quickly linked up with another lady and we cycled together. Plus, it was great to be able to recognise places and spot pubs I used to know!"
With this year's Challenge Ride Series rapidly approaching and spring beckoning, Linda is thinking about what she'd like to achieve next.
"I think the main thing for me this year is hitting that 100-mile mark – although not so hilly this time!"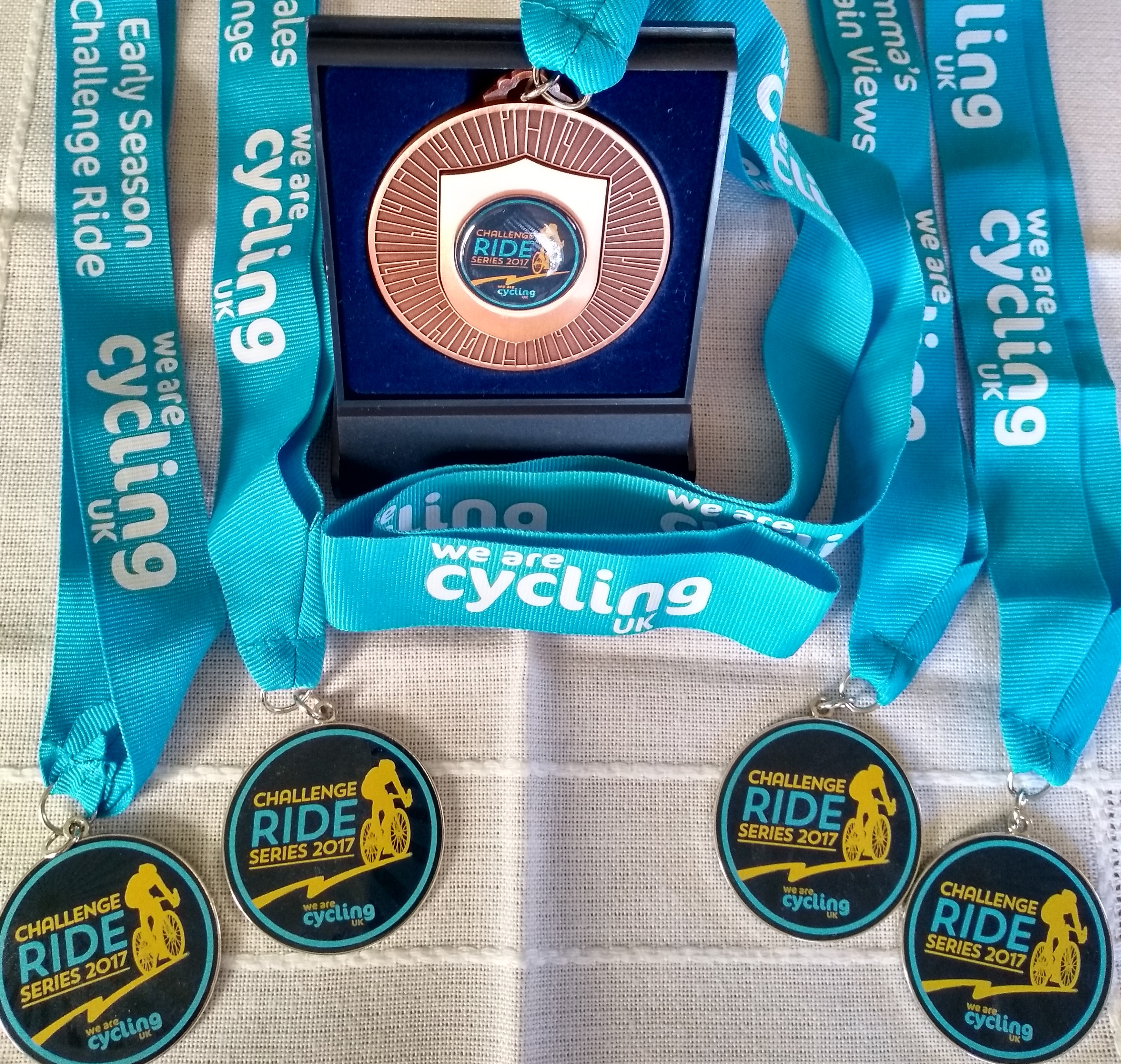 To anyone looking to do a Challenge Ride this year, or indeed a number of them, Linda says, "Just go for it. Even if you're on your own you'll meet other people. You'll be surprised just how friendly everyone is."
Cycling UK members who take on multiple rides in the Challenge Rides Series can claim an additional medal in recognition of their achievement: 3+ rides for bronze, 5+ rides for silver, and at least 10 of them for gold – there may be an additional charge involved in addition to any ride entry costs.