Cycling events to look forward to 2022
After two years of uncertainty when it comes to all sorts of events, we're sure you're absolutely raring to go to take part in rides, sportives and challenges in 2022. Thankfully, with a large proportion of the population now vaccinated and the booster roll-out gathering speed, things are still looking up in comparison to a year ago.
So with our sights trained on the new year, we've put together this round-up of events Cycling UK staff members are most looking forward to all around the UK.
This list is designed to cater for riders of all stripes, so we're hoping you'll find something that fills you with excitement. It is, however, not an exhaustive list. You can find more affiliated events and club rides on our events finder, and if you're a member group and we've missed one of your events, please consider registering it through the link.
We're keeping our fingers crossed that everything in this list can go ahead as planned, but some dates are still to be confirmed so it's always best to keep checking the event websites for updates.
Road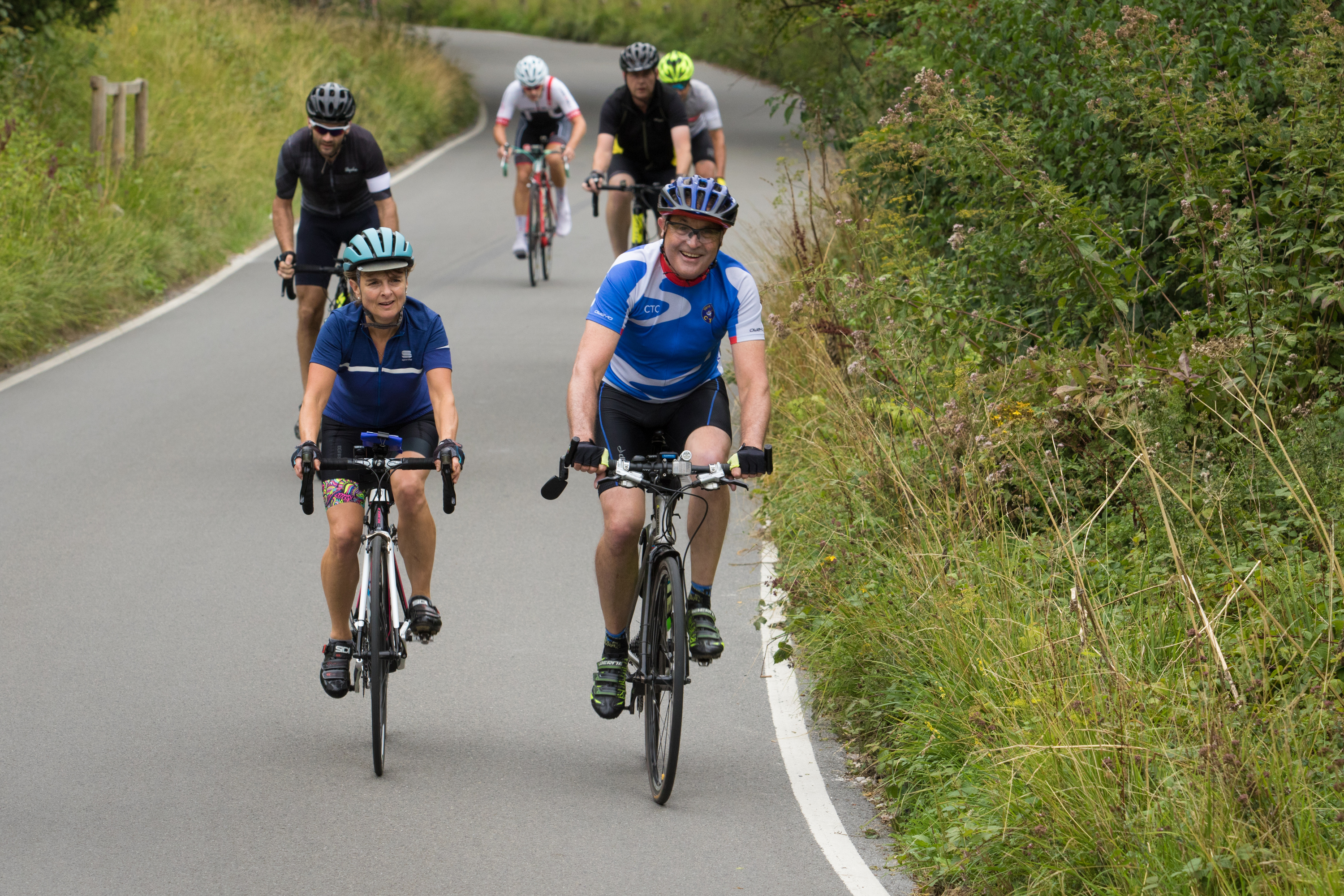 England and Scotland
25 June 2022
Inspired by the Dunwich Dynamo, this ride through the night from Carlisle to greet the rising sun on a wee beach in Cramond covers coast to coast, north to south and England to Scotland. Always the weekend nearest to the summer solstice, the event has a friendly and relaxed vibe, the route is accessible along quiet roads, and ooh, there's a cyclorave too.
Applecross Peninsula, Scotland
10 September 2022
Coursing through the jaw-dropping scenery of the Applecross Peninsula, the Bealach is the UK's biggest road climb with an ascent of 626m from sea level in just 10km. The full distance is 144km on closed roads, and the reward a huge vista across the west coast and Isle of Skye.
Southampton, England
17 September 2022
This ride through New Forest National Park offers riders four routes to choose from – from Rook (17km) to Long (155km). All are guaranteed to help you enjoy the magical woodlands and possibly spot some deer, but this event is highly popular so make sure you book your tickets early.
Margam Park, Wales
19 June 2022
Described as the 'toughest sportive in the UK', organisers redesigned all four routes in the Brecon Beacons for 2021. While the ultimate challenge Dragon Devil has been made even harder than before at 304km and 4350m of climbing, a 'short' 100km ride is also included.
Off road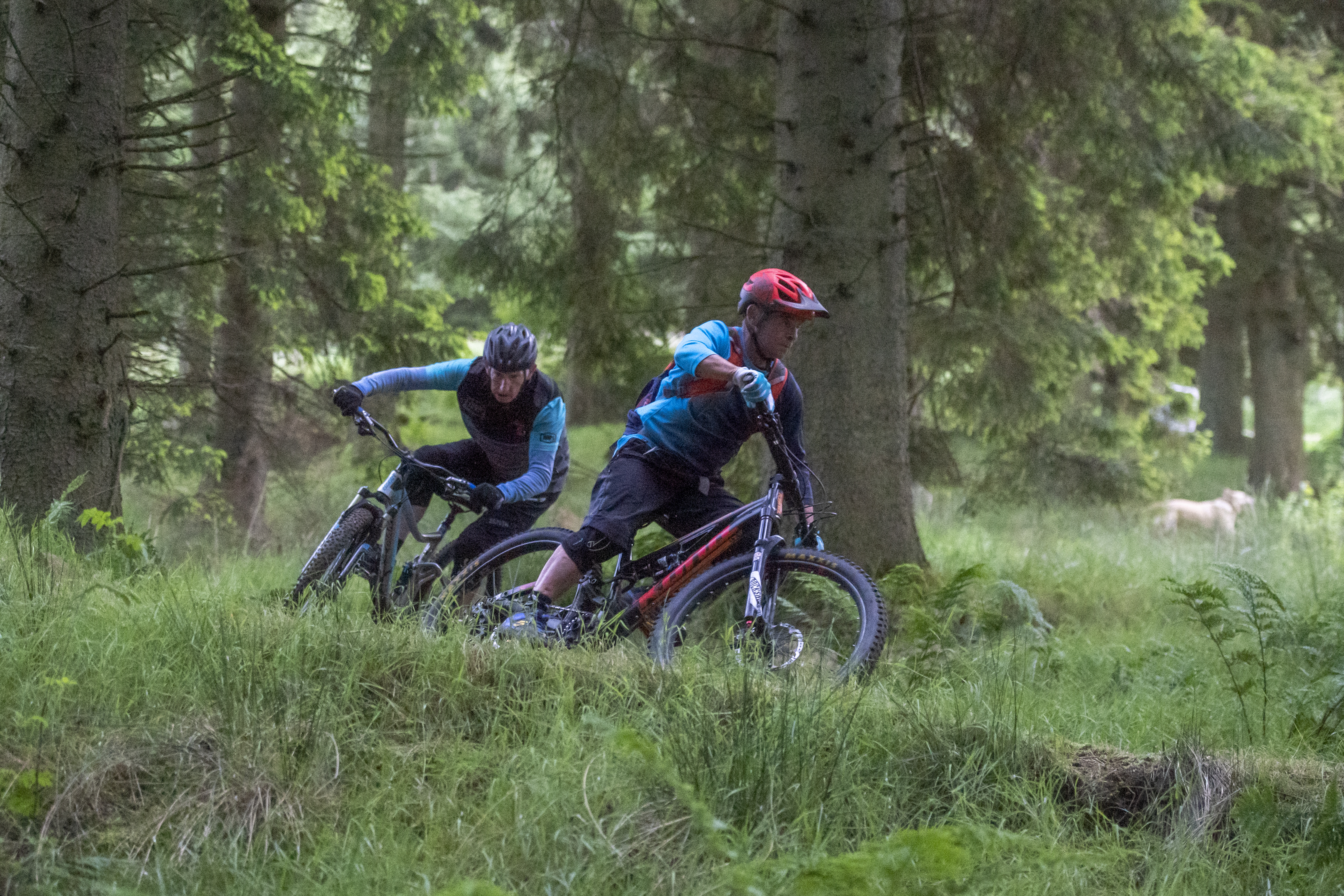 Tweed Valley, Scotland
29 April-1 May 2022
This gravel riding festival weekend is staged at Scotland's oldest inhabited building Traquair House, conveniently on the doorstep of some excellent gravel trails in the Tweed Valley. As well as rides, you can expect live music, beer, morning yoga, talks and screenings as well as family friendly activities for kids.
Hope, Derbyshire, England
9 April 2022
While this 85km Gravel X has a mix of terrain from rocky parts to smooth gravel, one thing is for sure: there will be peaks to climb (1,750m to be precise). Less technical than some other Peaks routes, it will be ideal for enjoying the views of wild heather moorlands.
Pembrey Country Park, Wales
2-3 April 2022
This unique, fun and challenging event consists of three laps with 5km beach, 5km singletrack and 5km doubletrack or forest roads. The event is open to all types of bikes, but there's some unusual terrain to tackle as a 100m stretch will be on soft sand.
Aberfoyle, Scotland
10-11 September 2022
Dukes Weekender takes place in the Loch Lomond and The Trossachs National Park, staging a hill climb, gravel enduro and kid's enduro. This year, entries are opening slightly later in February, so ticket prices aren't added to already stretched December budgets, giving everyone a fairer chance to participate.
County Fermanagh, Northern Ireland
8 October 2022
Ireland's premier gravel cycling experience offers a choice between the Big Dog 100km and Little Dog 50km rides. Both are designed to be a mentally and physically challenging experience in the remote wilderness of County Fermanagh, with tough climbs, sweeping downhills and stunning views.
Family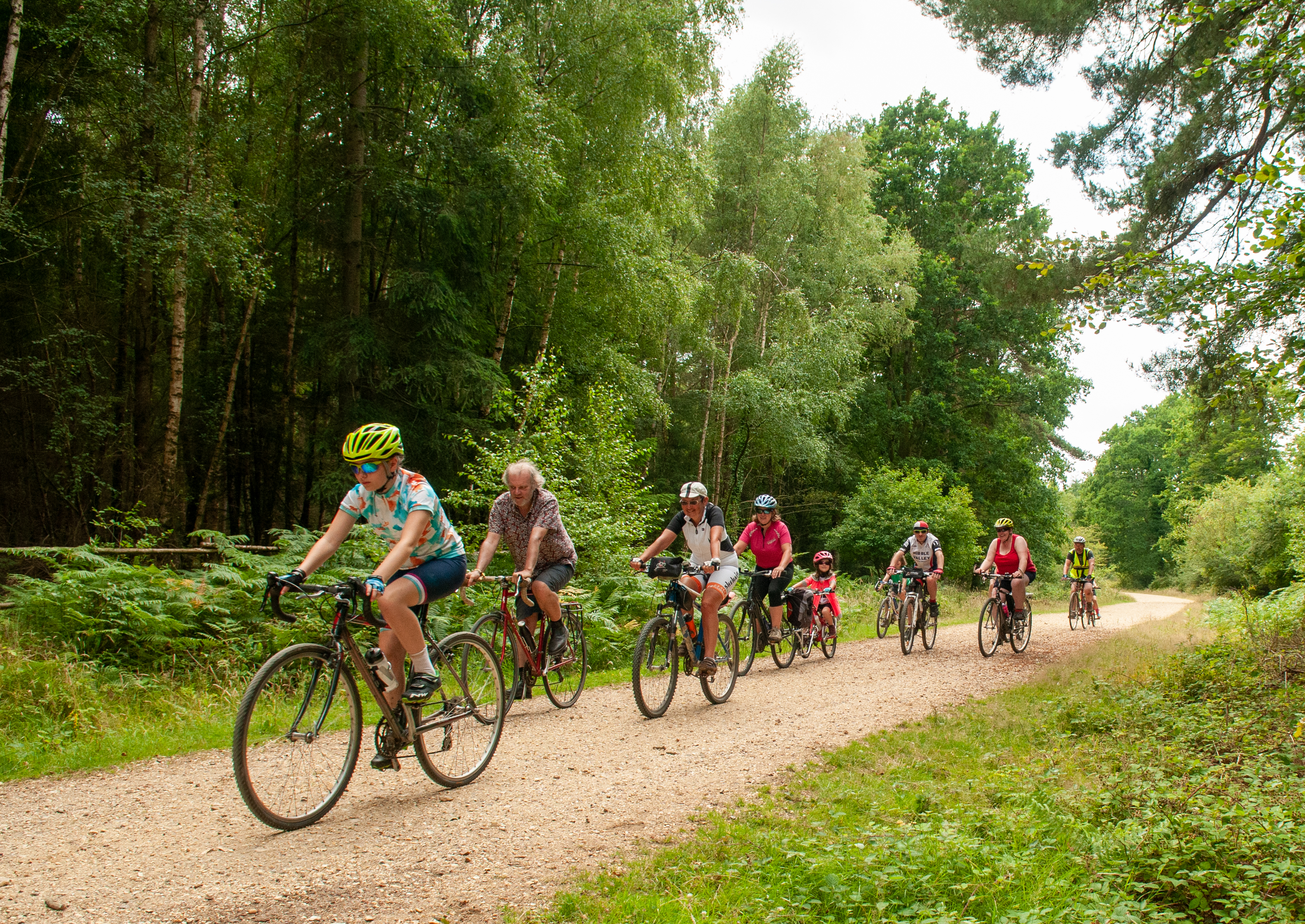 Bransgore, England
July 2022
This informal rally for cycle campers is run by a Cycling UK member group, and has been going every year since its inception in 1975. It's open to families, small groups and individuals of all ages, with onsite activities and rides suitable for all abilities. We're expecting the event around the last week of July, but do keep checking the website for updates.
Edinburgh Festival of Cycling 2022
Edinburgh, Scotland
9 June 2022
The Edinburgh Festival of Cycling doesn't just revolve around the sports side, but aims to celebrate all aspects of cycling around the city, from leisure and adventure to transport and personal development. There's such a wide range of sporting, cultural and fun events for all age groups across the city, we really hope that this year's event can go ahead.
Aberystwyth, Wales
May and June 2022
This event celebrates all things cycling in Mid Wales, and is back after being postponed during the pandemic. There's a town centre criterium, a 212km Audax and the Continental Welsh Wild West Sportive, but less experienced cyclists also have plenty to enjoy, from family rides to BMX displays.
York, England
17-19 June 2022
This volunteer-organised historic gathering has been running annually since 1945 and returns after a break forced by the pandemic. It attracts cyclists of all kinds from club cyclists to racers and vintage cycle enthusiasts to bikepackers. Entry is free and the vibe is non-commercial and family friendly, with live music, food and real ale.
Bikepacking/touring (multi-day)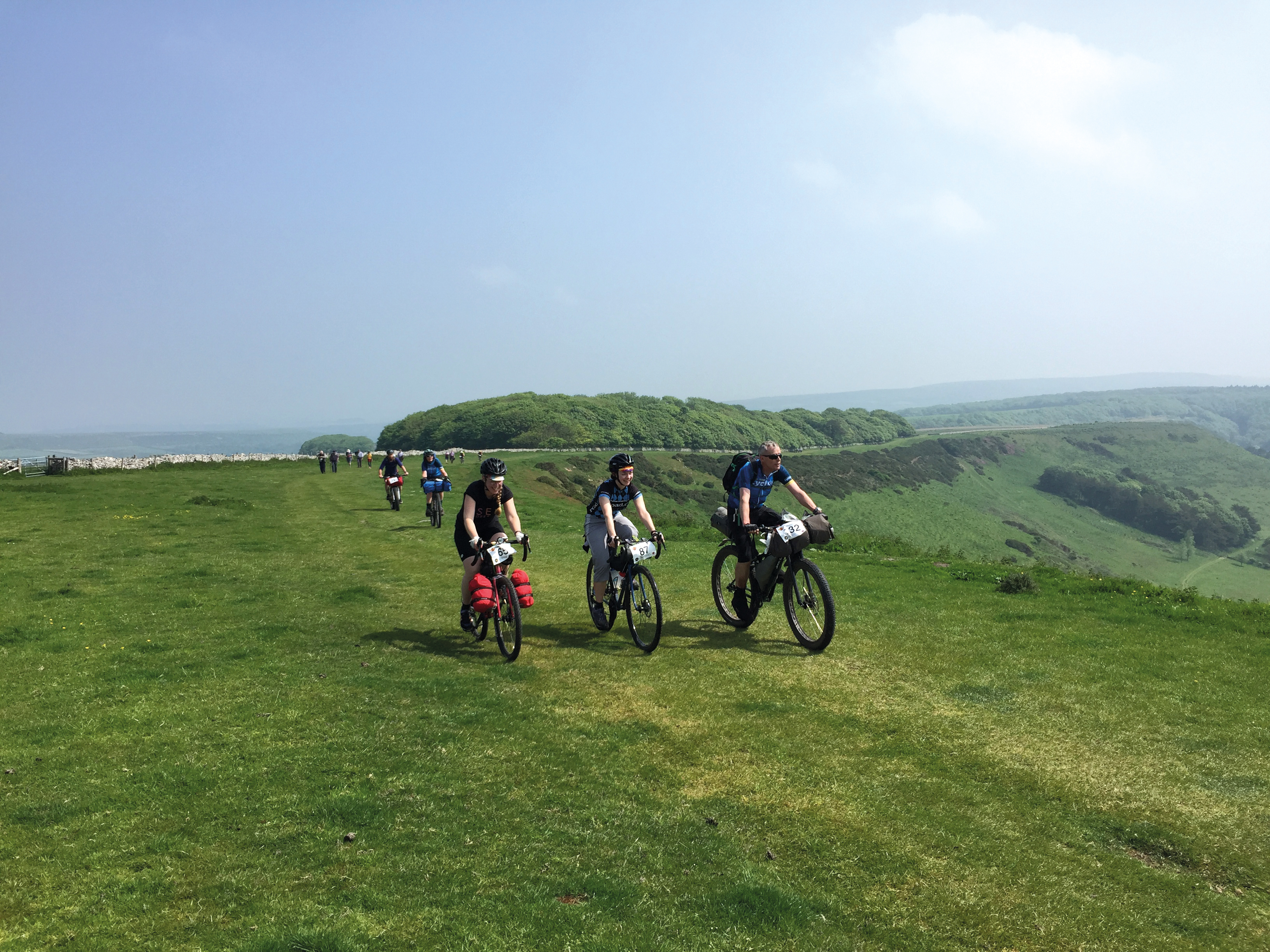 Various locations and times
In addition to the flagship event, Great British Divide, this Cycling UK-affiliated group has launched a new series of shorter off-road bikepacking events for those who, for one reason or another, are unable to commit to the big one.
The first of these long weekend challenges has been announced for 2-5 June 2022, leaving from Canterbury to explore the North and South Downs, and will provide a perfect introduction to longer distance rides.
Cambrian Mountains, Wales
July 2022
This three-night guided bikepacking tour will take you around the wild and desolate Cambrian mountains in Mid Wales, with road climbs, wild swims, bothy lunches and accommodation in an off-grid bunkhouse, enjoying both the solitude of the remote landscape and the camaraderie of the group. In 2022, dates are available over three weekends in July.
Dunoon, Scotland
1-2 October 2022
Run by the Cycling UK-affiliated Dirt Dash, this two-day, self-supported bikepacking event allows participants to enjoy the rugged beauty of the Cowal Peninsula near Glasgow. Overnight camping is provided, there's a variety of terrain, and Cycling UK members get a £5 discount on the entry fee.
Challenge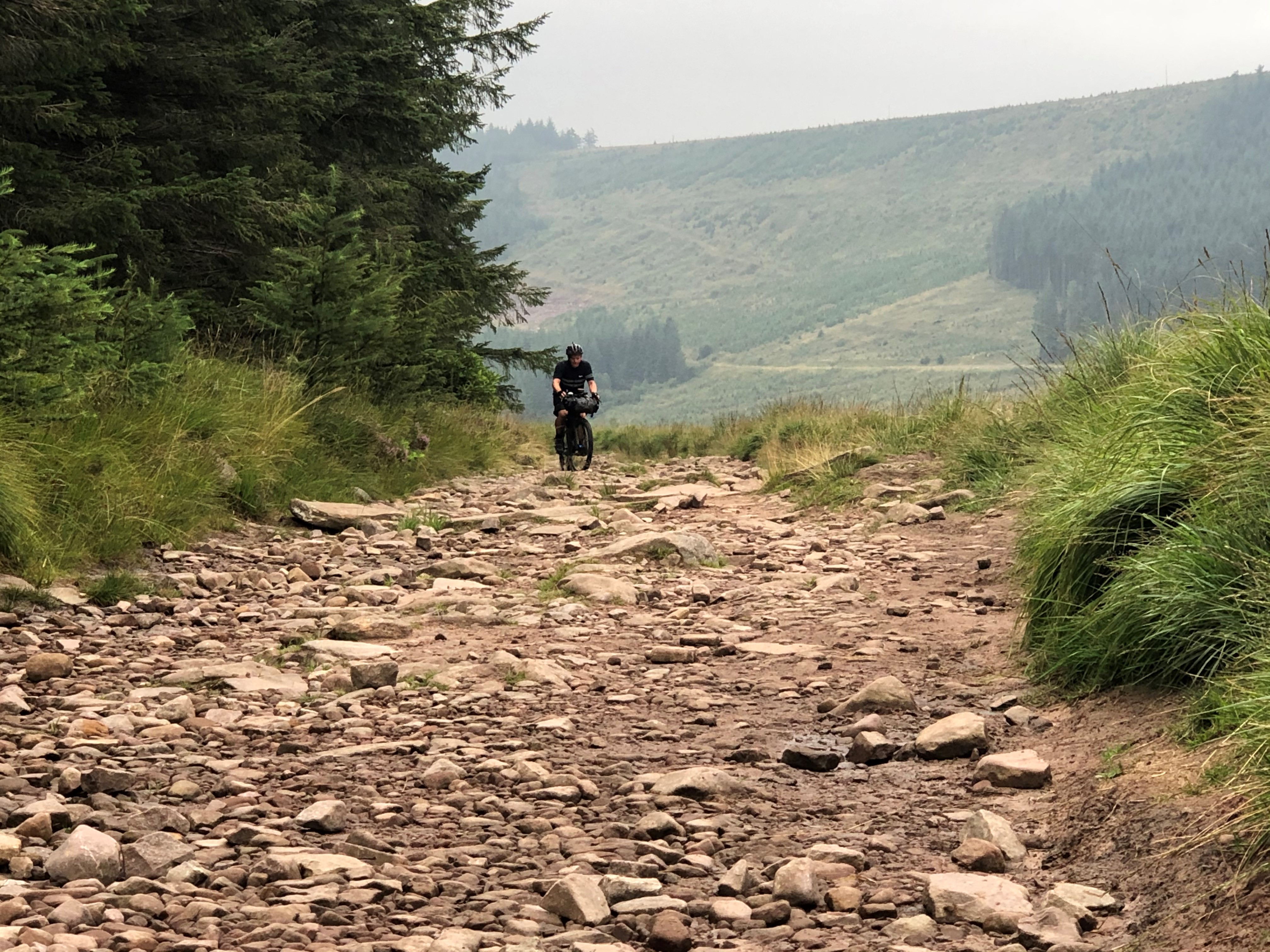 Canterbury to Fort William, England and Scotland
July 2022
Run for the first time in 2021, after a pandemic-related delay, the Great British Divide is not a race but an adventure to be completed in a couple of weeks. An unsupported MTB bikepacking event, the route takes cyclists roughly 2,000km from one end of the country to the other, mostly off road. The second edition is pencilled for July and will be rolling out of Canterbury.
Various locations
18 June 2022
This epic challenge now offers four choices of location, departing on the same sunrise – UK North, UK South, Ireland, or Italy. The name gives it away – you'll ride a non-competitive double century from sunrise to sunset on the longest day of the year. With no rules, timings or route signs, it's a physical as well as navigational challenge.
Women and inclusive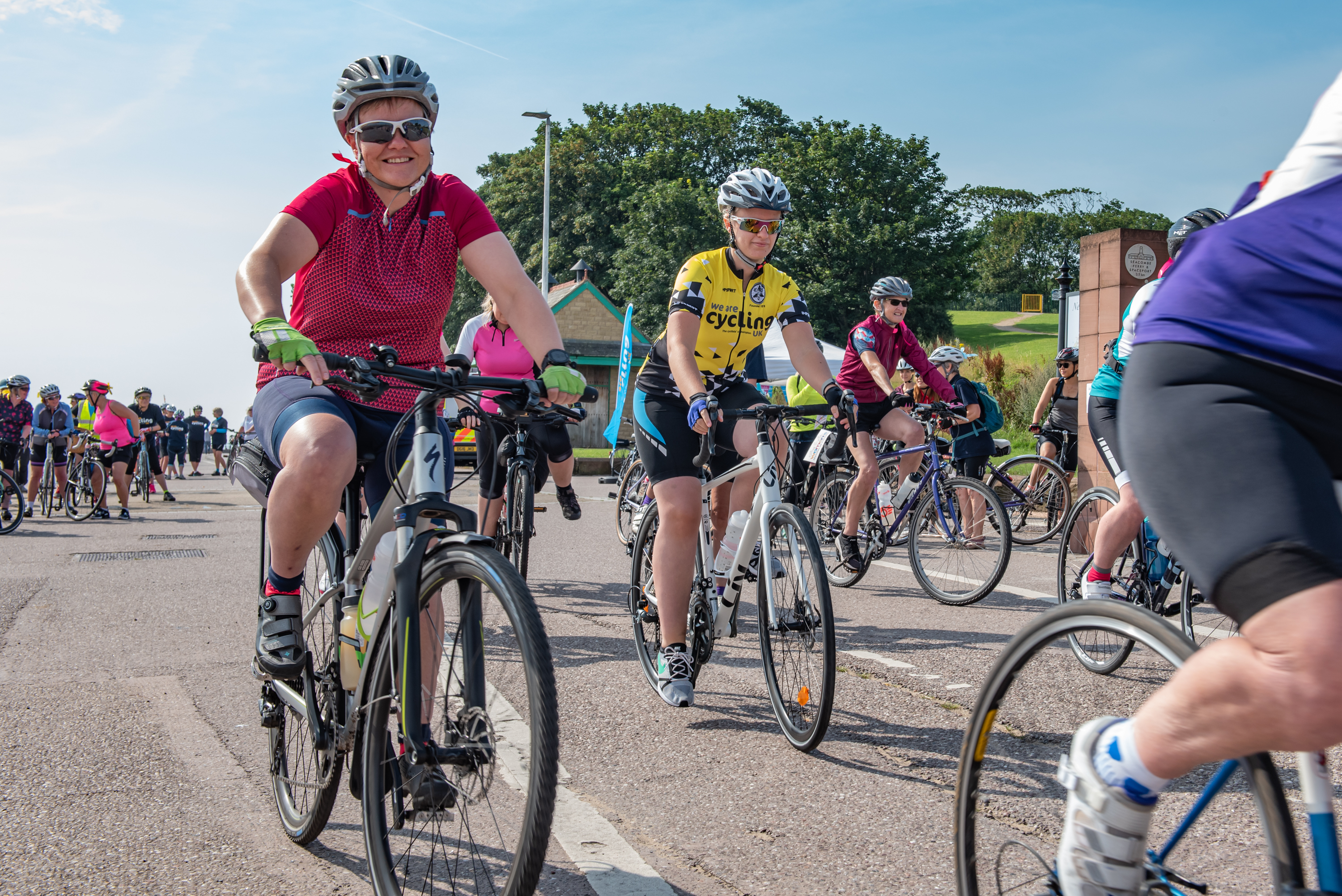 Birmingham, England
18-19 June 2022
A unique trade show bringing the industry together, The National Cycling Show aims to make cycling more accessible to all audiences. Whether you're a newbie or already have a passion for exercising in the outdoors, it is the perfect opportunity to try and test products from bikes to accessories, as well as get inspiration and advice from industry experts.
It's also a chance to meet the Cycling UK team, as we'll be at the Cycling 101 Stage as one of the event partners, and we'll have some free tickets to give away to members and CycleClips subscribers.
Afan Forest Park, Wales
14-15 May 2022
After two years of cancellations due to the pandemic, Wales's first annual women's mountain bike festival has been eagerly awaited .The programme is packed with bike and lifestyle activities including coaching sessions, workshops, demonstrations and yoga. The Event Village will play host to a range of bike brands showcasing their wares, and local businesses add a bit of Welsh flavour.
The School of Rocks powered by IRIS
The UK and Netherlands
This female-led community aims to empower all those who don't feel represented in the traditional gravel scene to try and build skills and confidence in off-road cycling. September 2021 saw the launch of its first term, and spring dates are to be announced soon, so keep an eye on the Instagram account for further details.
Cyclists from all backgrounds, ethnicities, shapes and ages are welcomed to help them discover the joys of off-road cycling.
France
24-31 July 2022
We're really excited to see that after a 30-year hiatus, the women's peloton has been announced as part of Tour de France for 2022. Starting on the Champs-Elysees in conjunction with the men's stage 21, the eight-day race is a welcome move, raising the profile of women's elite cycling, and we'll be following it closely.
Cycling UK events
Bike Week
UK-wide
6-12 June 2022
Thousands of people across the UK take part in this annual celebration that showcases how brilliant cycling is, with events in various locations up and down the country. Keep checking our Bike Week page for updates and info on how you can get involved.