Cycle friendly universities: spotlight on Teesside
From emissions reduction to staff retention, more and more workplaces are beginning to realise the benefits of cycling. The tide is beginning to turn on 70 years of car-centric planning, and corporate policy is beginning to move towards active travel.
The university sector has been at the forefront this shift. Since the award launched, universities across the UK have accounted for almost a quarter of our accredited Cycle Friendly Employers, with accredited universities in Wales, Northern Ireland and across England, from the south coast to the north east.
Most universities by nature are high traffic destinations. Serving staff, students and a variety of visitors. So a considered approach to transport is necessary.
Furthermore, they need to attract and serve members of the younger generation who typically pay more attention to their mental and physical wellbeing than their elder counterparts, as well as wearing their concerns about the climate crisis less lightly. So it's no wonder cycling and active travel are of increasing importance across higher education.
Teesside University, recent recipients of a Gold Cycle Friendly Employer (CFE) accreditation, boast one of the most impressive offerings to staff and student cyclists in the sector. We caught up with Richard Cuthbert, environment officer at Teesside, to discuss best practices on cycling facilities, community building, and going for gold.
I've seen the facilities improve from what was once fairly basic to now, where I think they're among the best within our sector

Richard Cuthbert, environment officer, Teeside University
Richard has been at Teesside for 13 years, beginning his career there as travel coordinator, and has continued to empasise the importance of transport into his current role. Over the course of his time at Teesside, Richard said; "I've seen the facilities improve from what was once fairly basic to now, where I think they're among the best within our sector."
At its core, Richard defines his approach as 'trying to think about the biggest picture to make it as easy as possible for cyclists.' First and foremost among the facilities Richard describes are a network of secure bike stores, fully covered and accessible by ID card. A map and registration form for access are some of the first things incumbent staff and students see on the university website. With these amenities in place he says: "we have little to no crime for cyclists."
Indeed, because bike theft is so rare, the bike security system Richard introduced has proved as much help when assisting staff and students whose bikes are stolen off site: "We get all our cyclists to register their bikes, and on that form we ask for a description, approximate value and the serial number" -  information they've been able to share with the authorities when staff or students fall prey to bike theft elsewhere.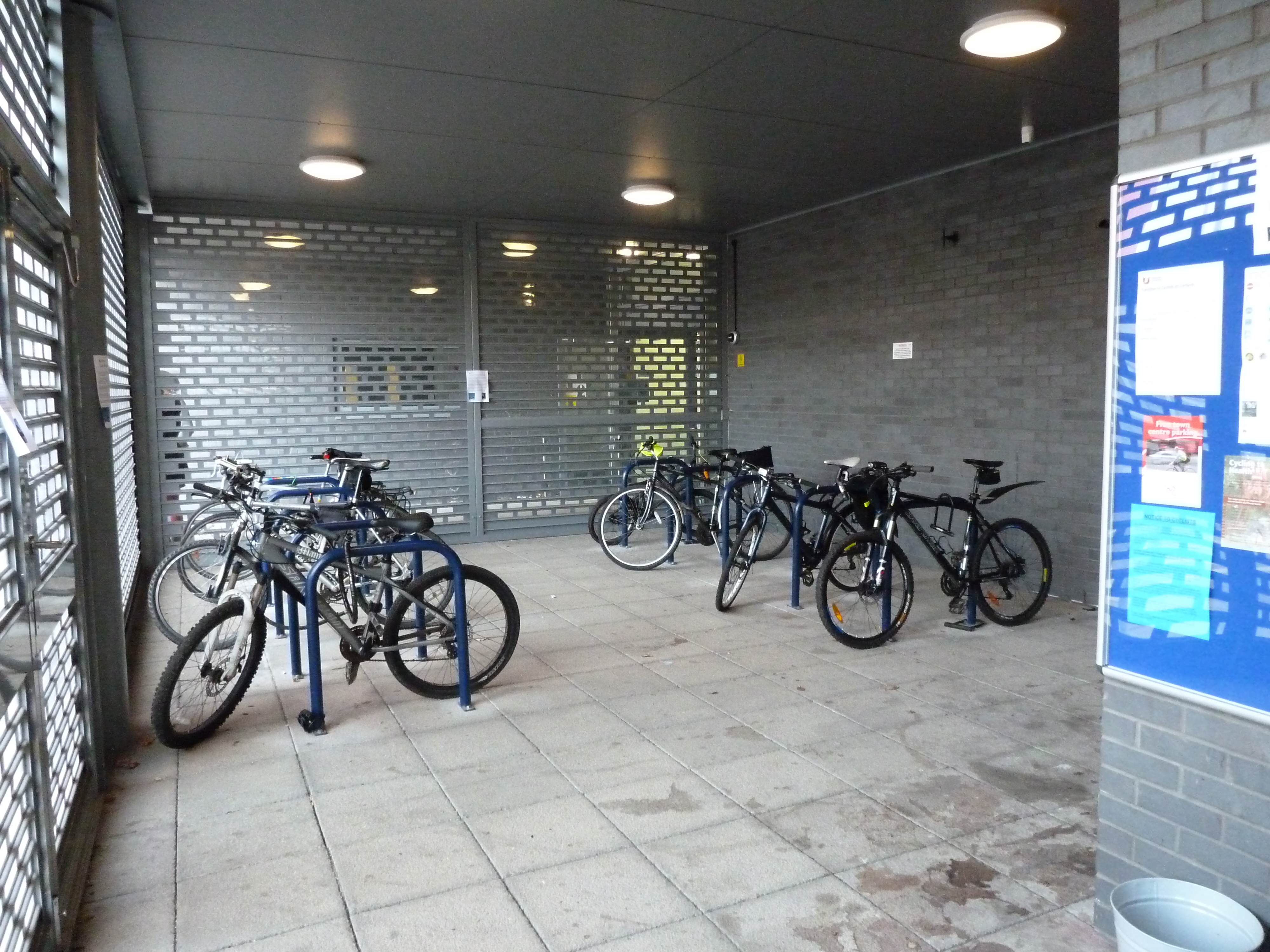 The long list of further provisions for cyclists at Teesside include tools and stands for maintenance, seasonal Dr Bike days, lockers, drying racks and showers. Recently, car parking spaces were converted into a tree lined avenue leading to the university from the town centre. Providing a comprehensive suite of cycle friendly assets is the crux of Richard's strategy to boost active travel: "There are people who will always cycle, but in providing excellent facilities, you can reach people on the fence. I think by providing these better facilities, we remove some of the barriers to cycling."
In removing these barriers, Richard has overseen the growth of a flourishing cycling community. And a broad one at that, ranging from students riding their bikes a few minutes from Middlesbrough, to professional athletes from the sports science department commuting huge distances on competition level bikes.
Interestingly, despite presiding over this thriving active travel culture, Richard is not a cyclist himself. But rather than being an impediment, he credits this as helping develop his community-led approach. His understanding of the needs of his cycling community has, necessarily, come from talking and engaging with that community.
His department have recently received further funding as a result of their Gold accreditation, and he intends to use this approach to allocate the spendin:. "It's easy for me to sit here and say, 'Oh well, I think this would be good, I think we'll spend it on that', but it makes more sense for me to go out to the cyclists and say, 'what's going to make your life easier? I'm not the expert but you are. What do you need? What do you want?"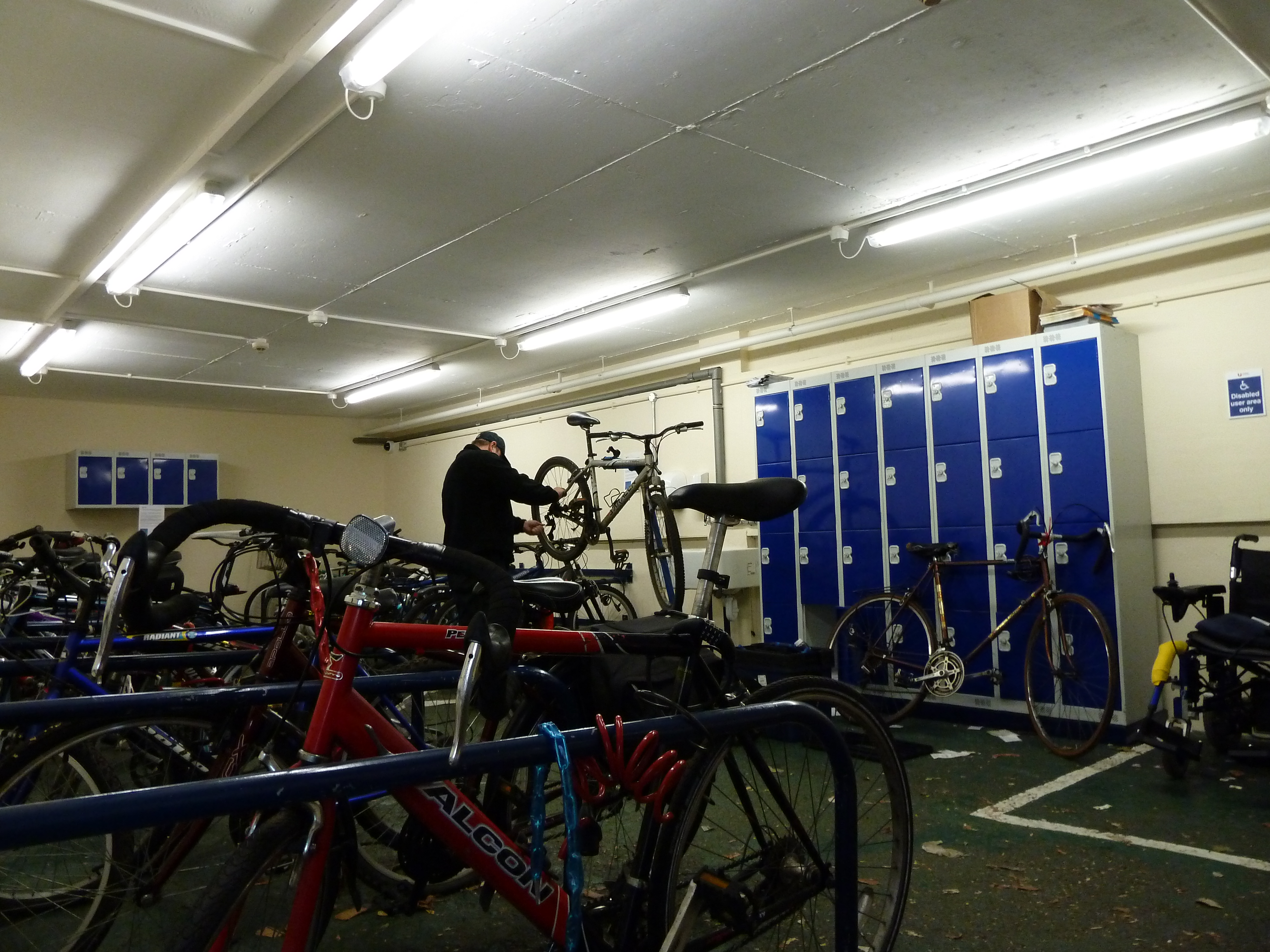 Richard paints the picture of a positive cycle, whereby the infrastructure has helped to grow the community, and the community helps to shape the infrastructure. Finding this sweet spot was key to securing CFE gold, and is sure to see their active travel uptake grow and grow in the years to come. Richard said, "Working with Cycling UK has focused our mind, not just on getting the accreditation for what we already do, but it's given us quite a bit of inspiration and scope for what we might do next and what we can do to push that further."
If you're interested in becoming a Cycle Friendly Employer, find out about our accreditation today.