Bike test: Gazelle HeavyDuty NL C7 HMB
Gazelle's nomenclature is uncompromisingly literal: at 30kg, the HeavyDuty NL is a hefty lump. Massive racks front and rear, a top tube profile that makes the bike look even bigger than it is, a full chaincase, and suitably fat tyres create an imposing profile that drew admiring comments when parked outside the local shop.
What to do with the goods bought there was problematic. While sturdy, the racks' top rails are 16.4mm in diameter, which is too large for most pannier hooks. (Ortlieb makes optional 20mm hooks.) The rear rack's lower rail is only 12.5mm so that should work, or you might use straps.
The front rack, which comes with side panels, is angled upwards, perhaps in the hope that goods laid on top will stay put. That's unlikely unless strapped down if the excellent Magura hydraulic rim brakes are used aggressively. These stoppers will halt a laden tandem on a 20% descent.
The coarsely treaded but agreeably supple tyres are a good match for the HeavyDuty's geometry, which is designed for stability and to work with a heavy load. It sailed untroubled through its first outing, on freshly fallen snow.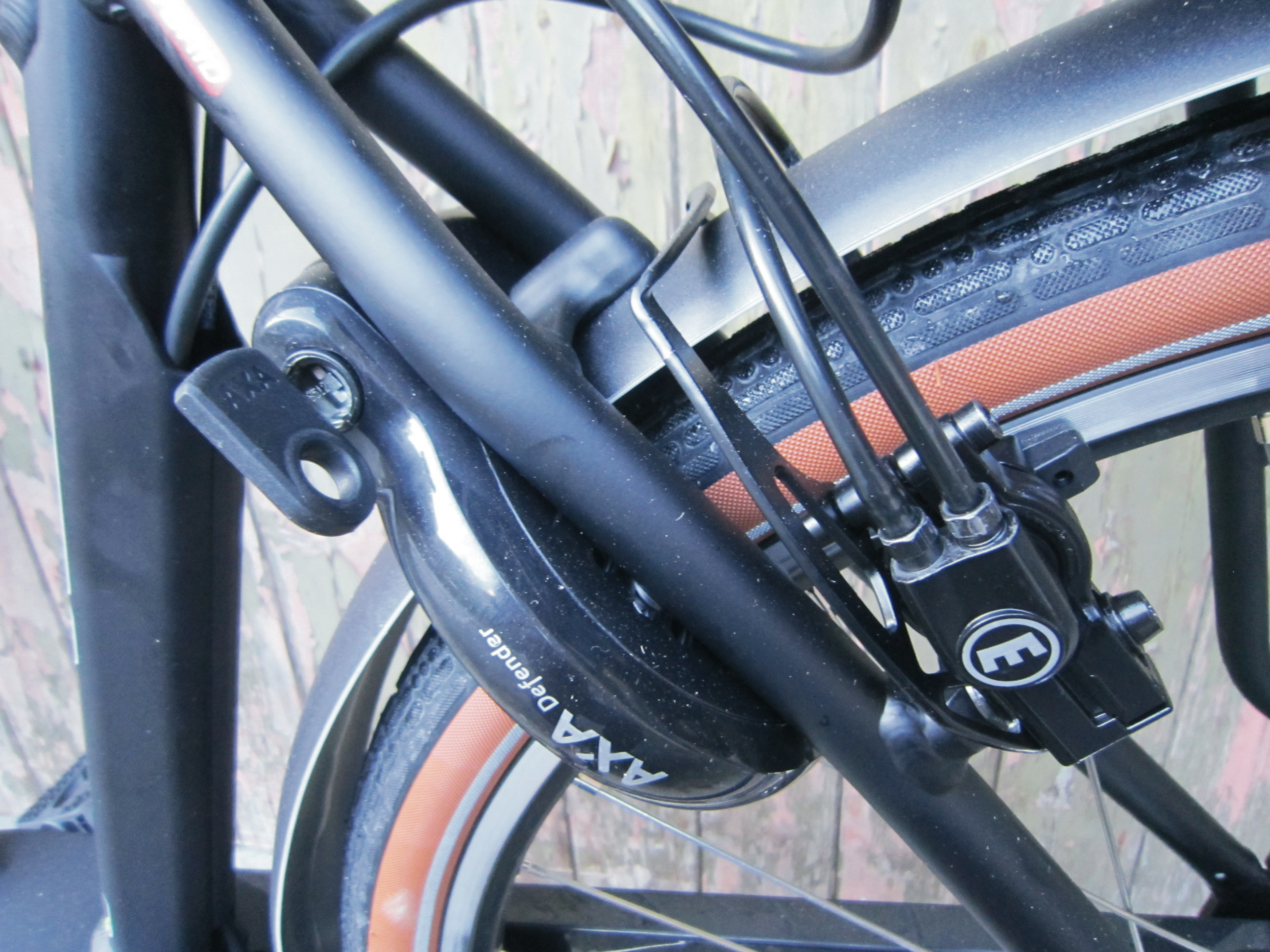 The riding experience is distinctly Dutch. Swept-back handlebars place the rider firmly in the overly sumptuous saddle, sat bolt upright. It's not the most effective pedalling posture but does offer a commanding view of the road.
The ideal riding pace is on the steady side of stately, not least because the Bosch e-bike transmission is here a little hard pressed uphill. The LCD display shows that full power is often in use even on moderate inclines. The ratios of the Nexus hub are nevertheless suited to the bike's performance envelope, and on the flat the bike rolls well, easily reaching 15mph.
Out of the box, the HeavyDuty feels overbuilt. But with suitable cargo receptacles, and used accordingly, it would surely deliver the composed and capable performance expected of a genuine utility cycle.