Wirral families enjoy winter pedal around the park
Tuesday, 06 February 2018
With the chilly weather still hanging around, it can be hard to get the family out of the house and staying active, so Cycling UK hosted a family bike ride around Birkenhead Park on Monday, January 28. Supported by Wirral Borough Council, Tesco and ride leaders from Community Cycle Clubs HYPE Bikes and Hope 4 All, the event was a huge success, with nearly 40 adults and children joining a ride of three looping laps of the park. 
The riders were joined at the start line by Mayor of Wirral, Councillor Ann McLachlan, who is a great advocate for utilising local green spaces for healthy family activities. Before setting the cyclists off, the Mayor spoke words of encouragement, telling everyone to utilise the parks more in their free time. 
My first proper ride in a while was made extra special as my eight and 12-year-old daughters were encouraged to join.

Dave Hazlehurst
Dave Hazlehurst said: "Having not ridden in a long while, it was great to be able to get out with on Cycling UK's Wirral i-Cycle. My first proper ride in a while was made extra special as my eight and 12-year-old daughters were encouraged to join.
"We loved it and are looking forward to more family time on our bikes. While the wife spends most of her day running with Hope4all, its giving me the motivation to join the cycling group at Hope Place. Great day had by all – already looking forward to the next one!"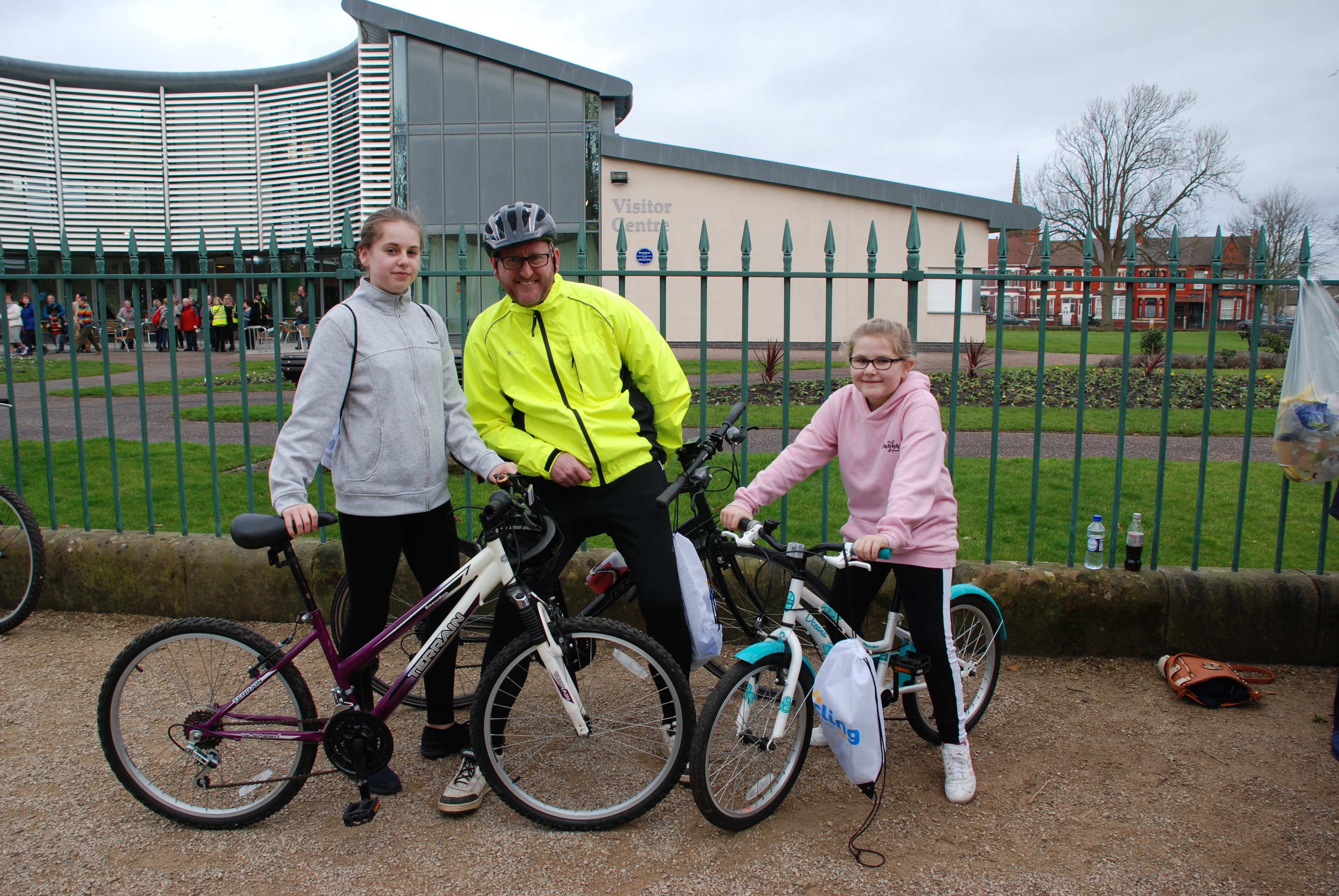 New Cycling UK Community Cycle Clubs, HYPE and Hope4All, provided ride leaders to help guide everyone safely around the six-mile route. They also set up a mobile workshop enabling them to carry out free basic bike maintenance. This was a great opportunity to showcase the services they provide; HYPE offer guided bike rides, mountain biking and cycle maintenance training and bike servicing and repairs for young people and their families. Hope4All lead weekly bike rides for adults from their community café at Hope Place, Prenton.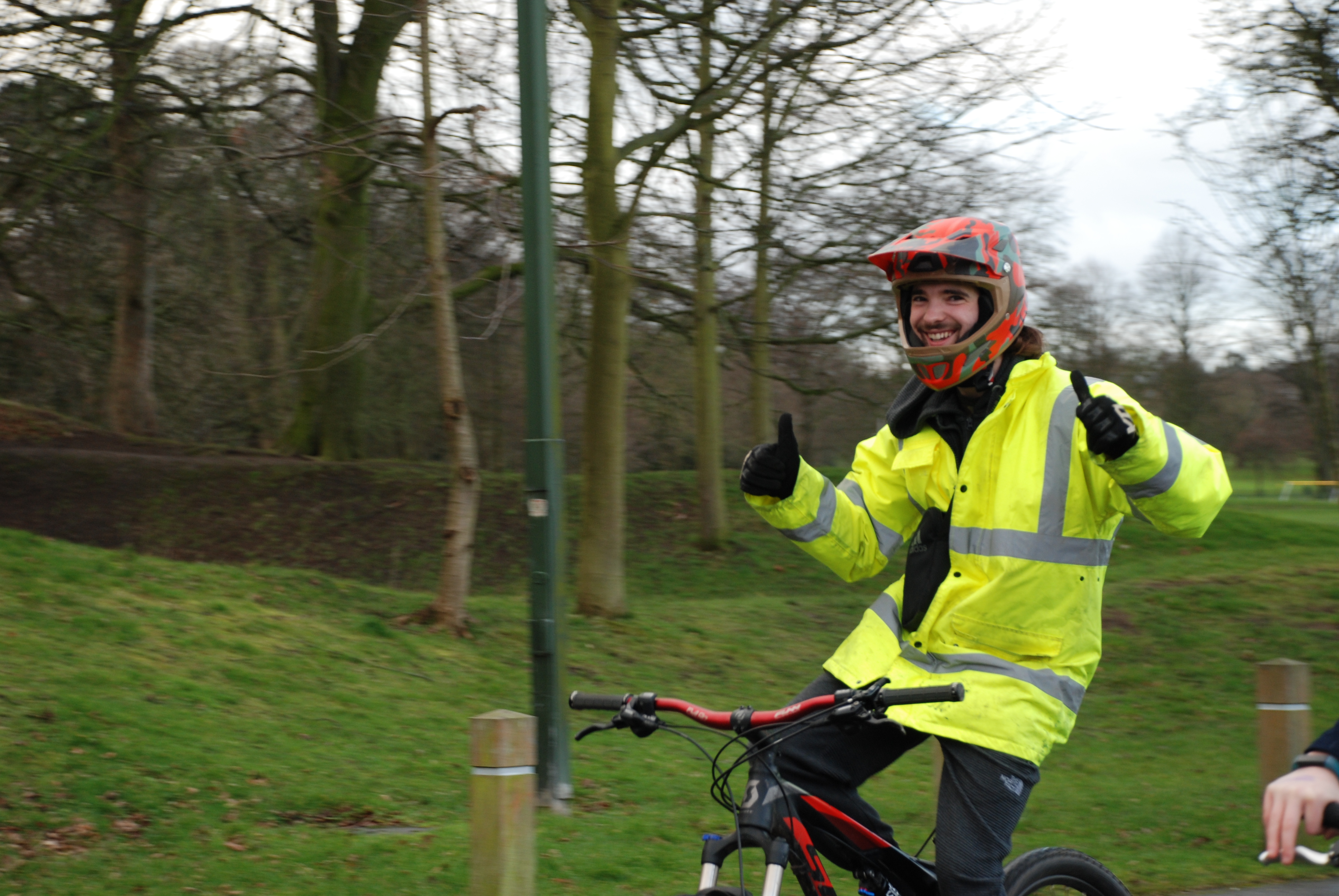 Matt Houghton, HYPE's managing director said: "The Wirral I-Cycle is an excellent model for families to get out into the park, have their bike fixed if its broken and generally be active. HYPE are fully supportive of initiatives like this to enable more people to be more active, more often. Many of our young people were involved, including our Cycling Coordinator Ed. HYPE will be running regular community cycle rides within Birkenhead Park throughout the year and provide Doctor Bike sessions to fix any broken bikes and educate people on how to fix and maintain their cycles."
After those that needed it had their bikes serviced, all riders set off and  happily made it round the route.  Many seemed to be making new friends along the way and striking up conversations about other activities they do together and how often they ride as a family.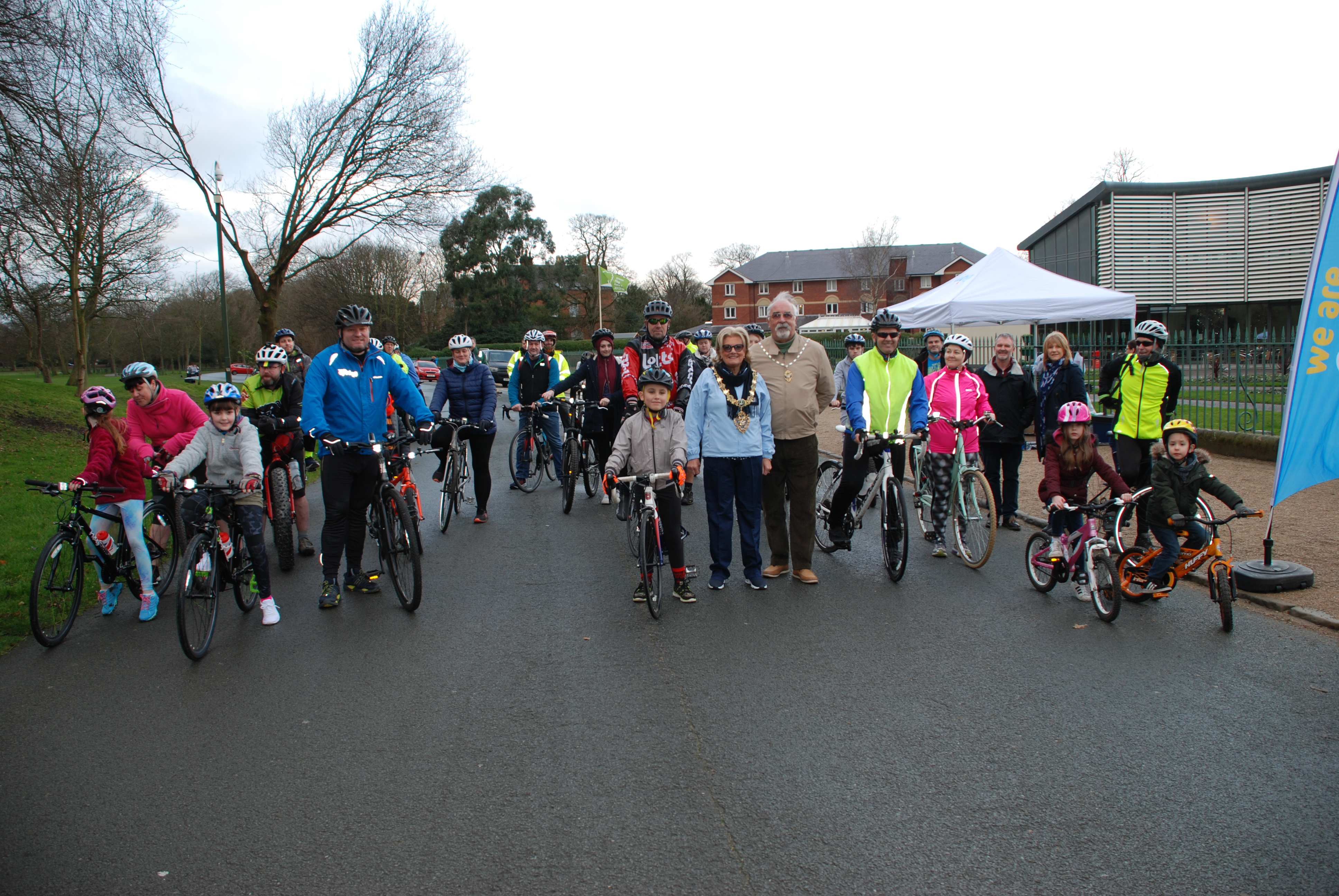 Chris Alston, Cycling Development Officer for Liverpool City Region and volunteer ride leader with Hope4All said: "Most people are now aware about the benefits cycling has on physical health and fitness, however it also has a positive impact on mental wellbeing and can help tremendously with family bonding. Cycling is a fun low cost social activity that enables people to exercise outdoors on a regular basis.
"It was fantastic to see so many families digging their bikes out and experiencing the gift of cycling together. There were happy smiley faces all round and hopefully, many of the guys will go on to ride regularly at local parks and cycle paths. I'm hopeful that this will lead to commuting to work and school for some, as the National Cycle Network and local infrastructure improves.
"I'd like to thank everyone involved, particularly the staff and volunteers from Tesco Bidston, Hope 4 All, HYPE Bikes and members of the public who braved the cold to support this event. We're looking forward to the next one!"