Five things to check out at the Cycle Show 2022
Back after two-year hiatus due to Covid-19 restrictions, the 2022 Cycle Show is taking place at north London's Alexandra Palace this weekend (22-24 April).
The route to Ally Pally is one I know well – I used to work nearby. It's on top of a hill and the views across London are spectacular. That hill formed an integral part of my training when I was getting ready for the Wiggle Dragon Ride.
For the first time, this year the show also incorporates the London eBike Festival. In addition to this, there is a whole range of gravel, road and mountain bikes, cycling kit, accessories, tech and components. Here are just five of the things that stood out.
Cannondale Topstone 4
This lightweight, versatile gravel bike is built for traction, handling and comfort. The alloy frame keeps the cost down somewhat (also on display, the Topstone Carbon 2 Lefty will set you back £4,000), but is light and hard-wearing enough for road and commuter cycling, as well as off-road adventures. Multiple mounting points mean you can load up with racks, extra bottles and mudguards, so you're all set for bikepacking, too. It also looks great. Cannondale describe the colour as Alpine Blue, but whatever you call it, it's gorgeous. The Topstone 4 is also available in black for those who prefer a stealth look.
Price: £1,100
Stand: G150
Website: Cannondale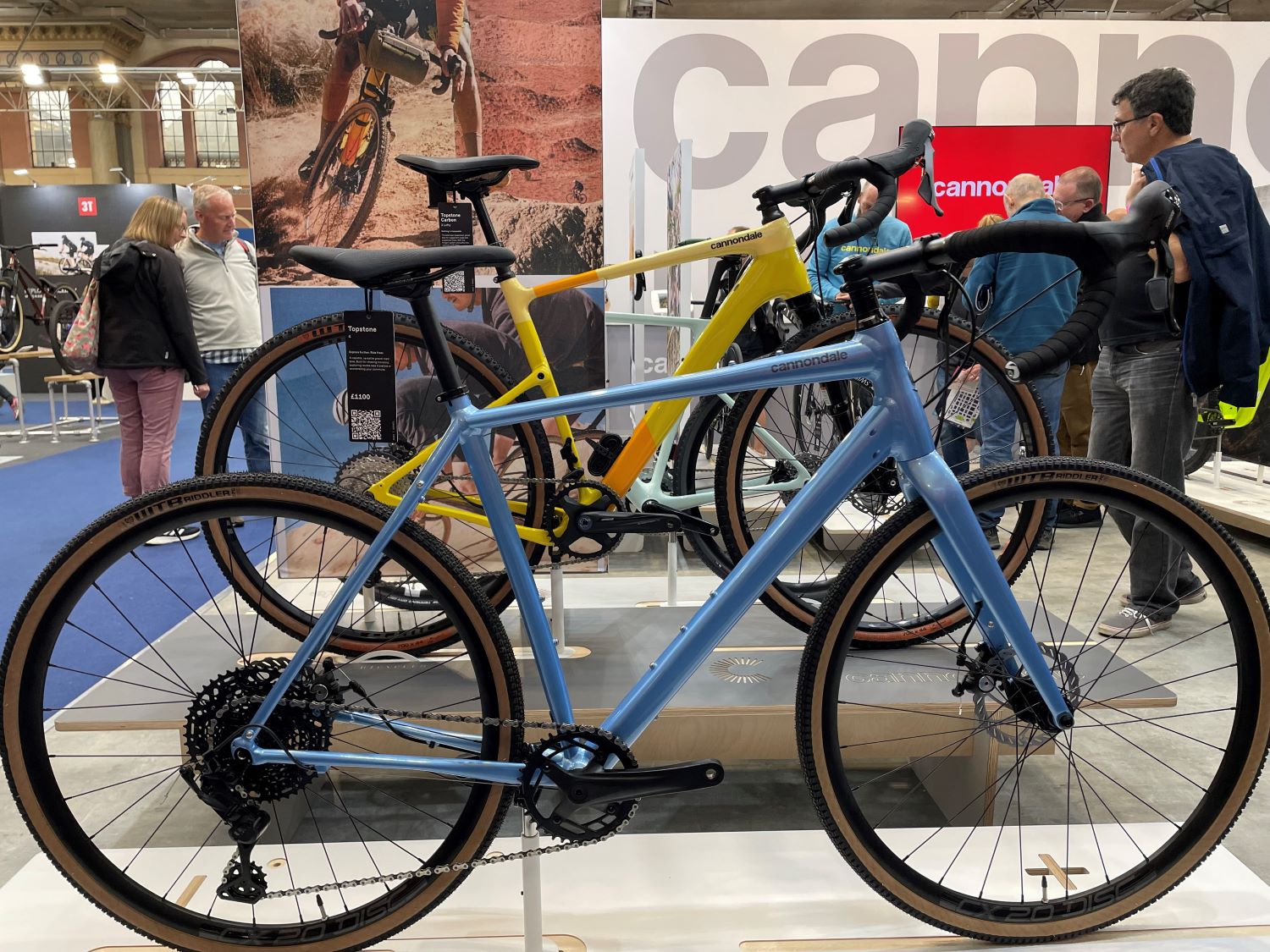 Cooper Bikes CL-7E/CG-7E
With this being the first-ever London eBike Festival too, electric bikes and cycles are very much in evidence. It seems that commuting by e-bike is going to be the next big thing and there were a lot of folding e-bikes. But what really caught my attention were these Ladies' and Gents' electric versions of Cooper Bikes' Classic. "It doesn't even look like an e-cycle!" I exclaimed to head of sales and marketing Döran Bär. "That's the point," he replied with a smile. The battery is hidden away in the hub and the bike just looks like a 'normal' sleek, lightweight hybrid, perfect for commuting. The battery is recharged during the ride – much like a car battery – and will last for around 48km. The bike also only weighs 14kg.
Price: £2,199
Stand: W208
Website: Cooper Bikes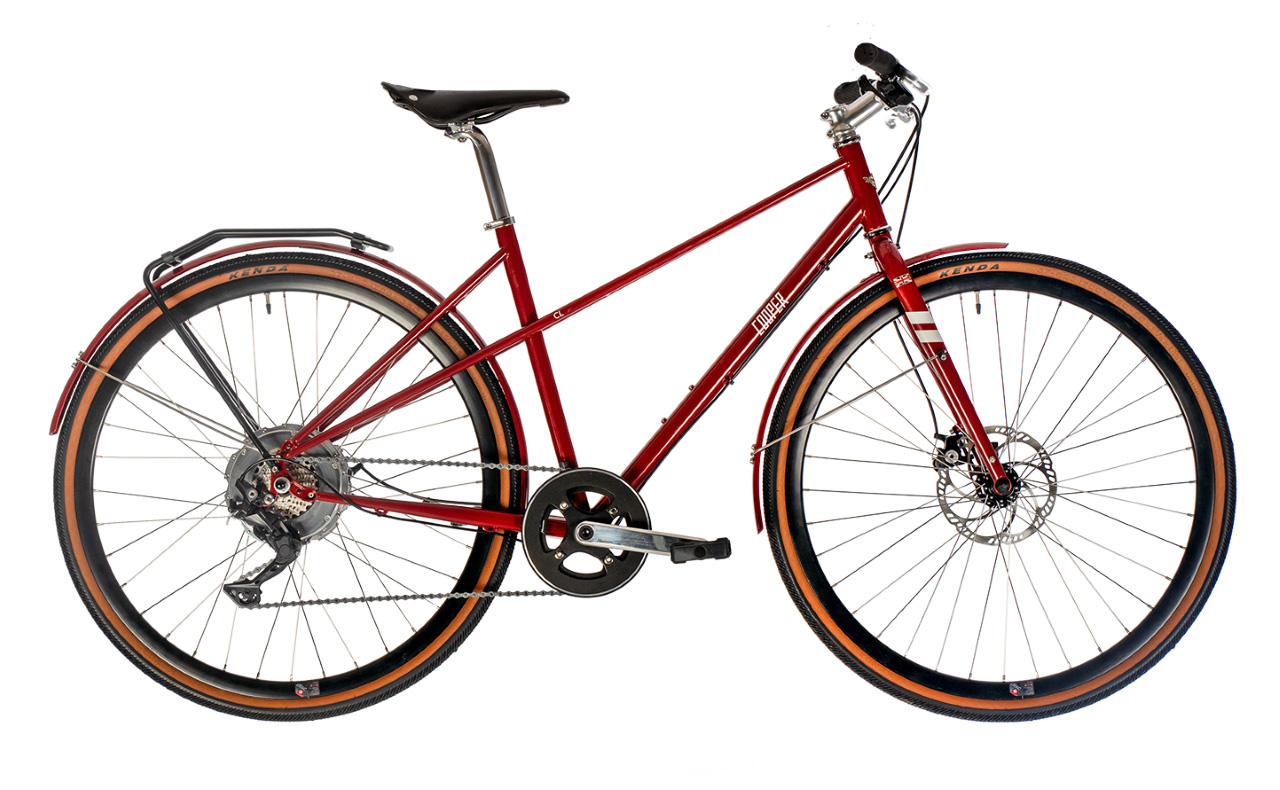 BikeStow Up
They say that necessity is the mother of invention, and George – who owns BikeStow along with his mother – designed this nifty piece of kit when there was no space to store his mountain bike in his small university digs. The most space-efficient way to store a bike is vertically, and so the BikeStow Up was born. Originally launched in October 2021, this new laminate version is being introduced at the Cycle Show. It's astonishing in its simplicity: you simply roll the bike in and rotate it up. It fits any size tyre from road up to 5" fat bike. It's completely freestanding, so you can use it in an office, rented accommodation or (of course) university halls of residence. It also looks good, making your bike a design centrepiece.
Price: £189
Stand: G490
Website: BikeStow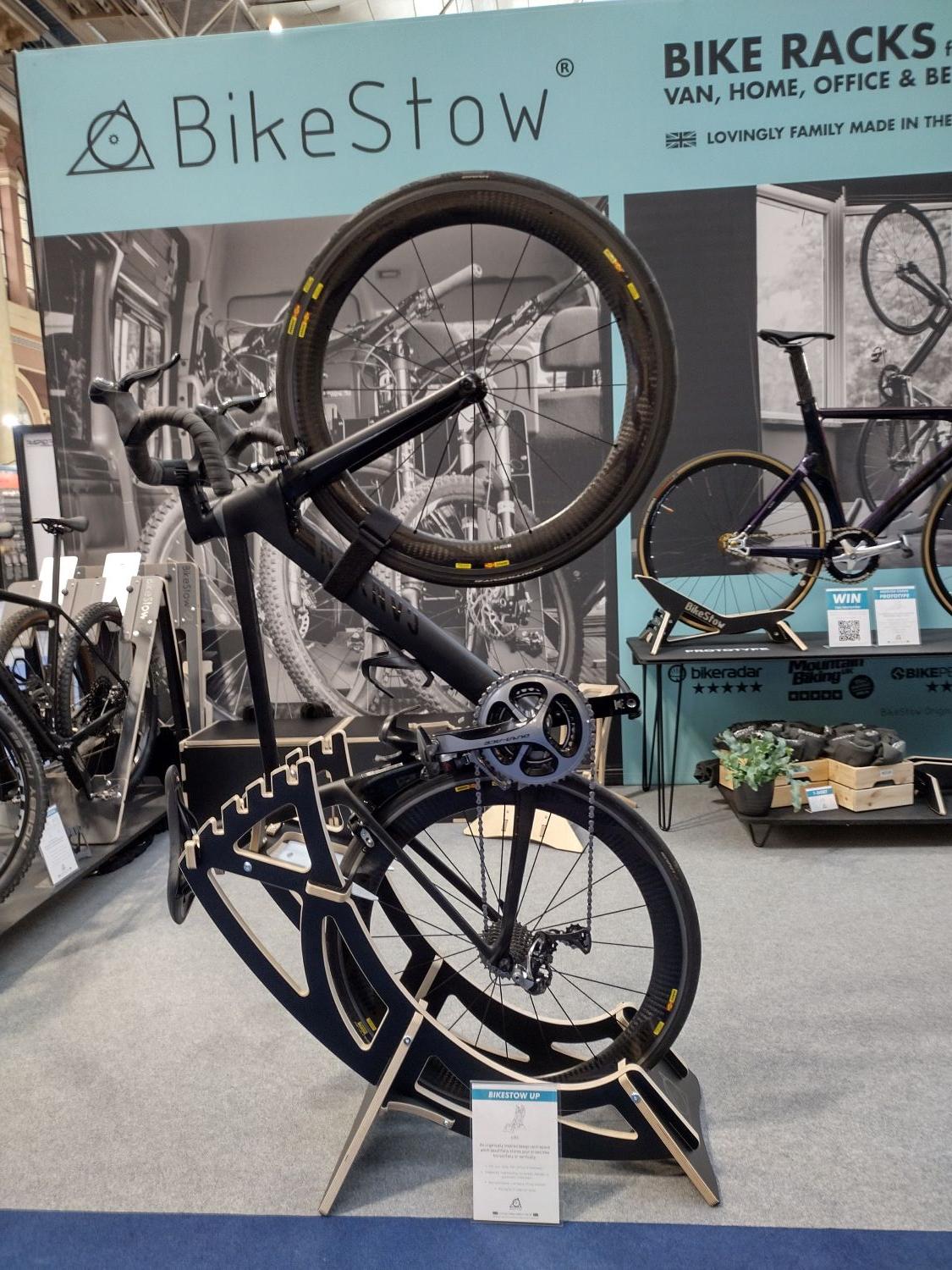 bike3D Under-Saddle Mount
Who among us hasn't dreamed of demanding "Tea, Earl Grey, hot!" from a hole in the wall to have said drink appear? OK, that's one for the Star Trek fans, and mine's an English breakfast with a bit of milk and sugar please. But that sort of technology is almost within our grasp now. bike3D is a lockdown success story. Owner Martin Bennett runs a business building stand for exhibitions, which was put on hold by Covid-19. Determined to use his time productively he first designed a mount to fit a bike light to his seat post and produced it using a 3D printer. He went on to design and 3D print this incredibly discreet mount that fits snuggly under your saddle and takes all common Bluetooth trackers currently available. It's waterproof and tamper proof and once fitted you can barely see it. If the worst happens and your bike gets stolen, the tracker can then help you locate it.
Price: £7.99
Stand: G648
Website: bik3d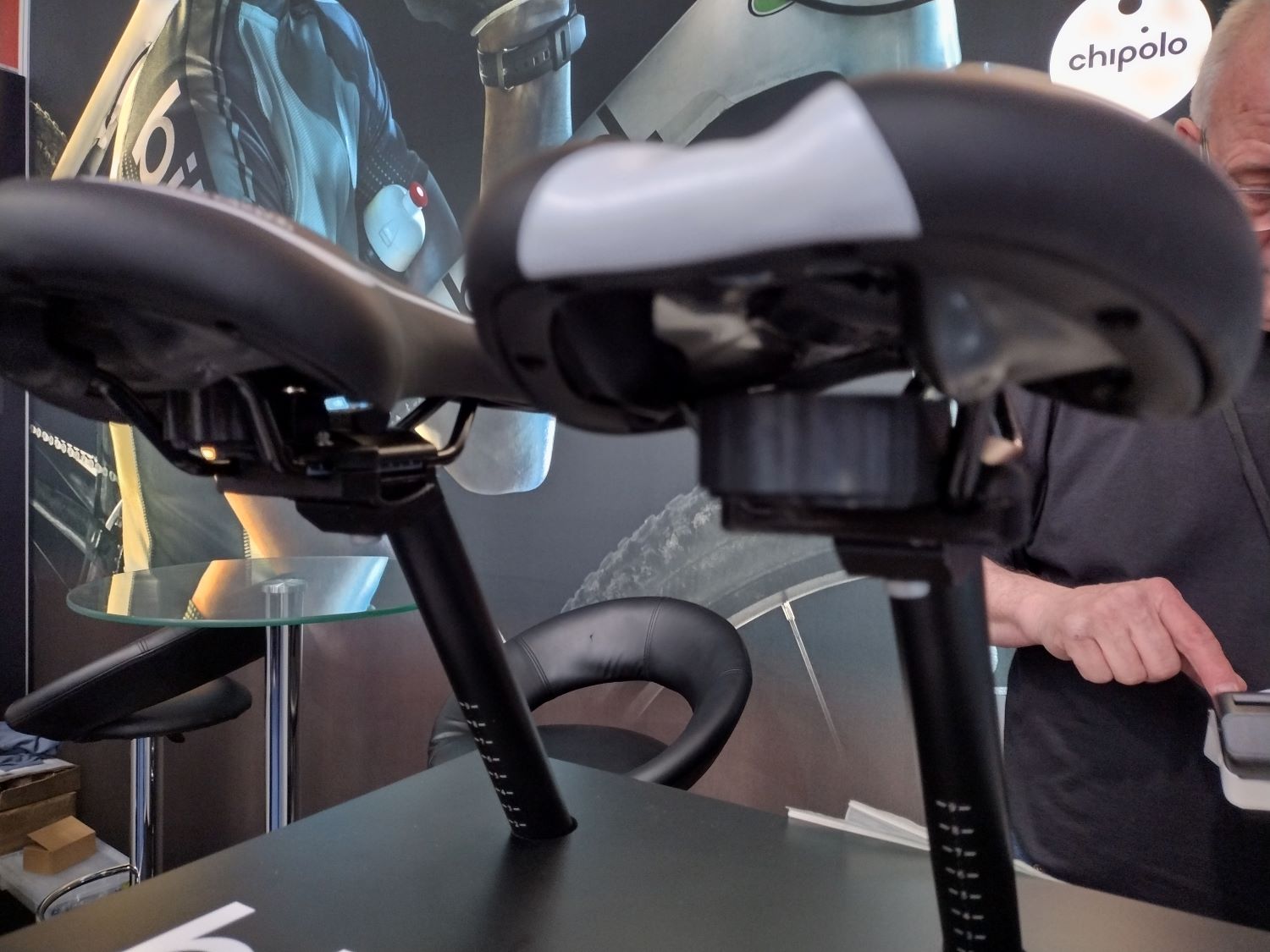 Gtechniq Bike Ceramic
Let's be honest, none of us really likes cleaning our bikes – "Even I don't like it!" one of the chaps attending Gtechniq's stand gamely admits – so anything that makes this unwelcome but very necessary chore easier is good with me. Bike Ceramic chemically bonds to your bike to create an invisible protective layer which means dirt and grime don't stick to the bike, making cleaning much easier and quicker. One application lasts up to two years, so while it's quite expensive, you do get plenty of bang for your buck, and it can be applied to any finish. It's ideal for muddy trails, but also anyone who commutes during the winter. Gtechniq also does a full range of cleaning products, including the anti-bacterial Tri-Clean which is great for keeping your helmet clean and germ free.
Price: £55
Stand: G230
Website: Gtechniq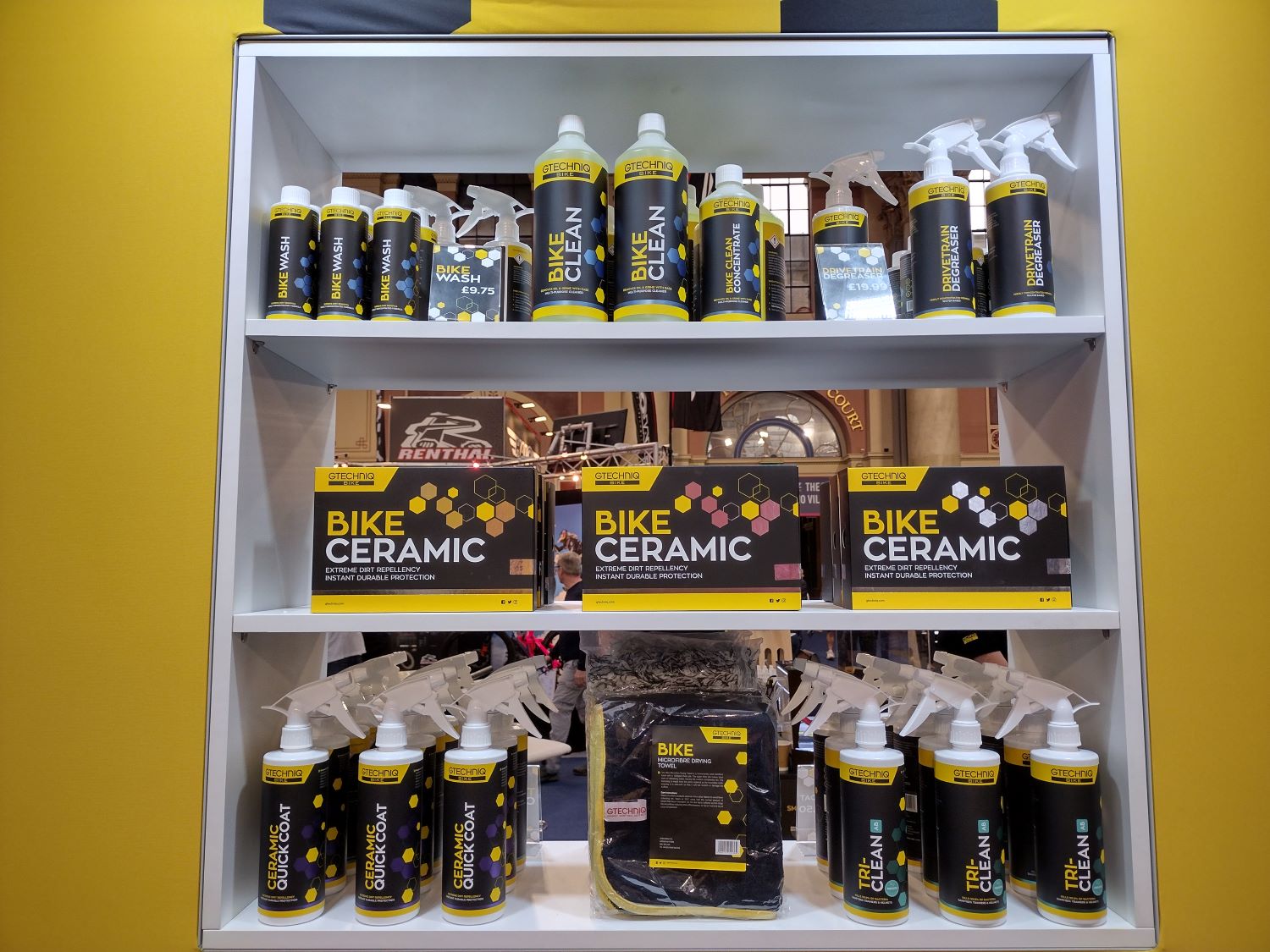 The Cycle Show isn't just about the products, though. There is also a range of special guests, including adventure cyclist Mark Beaumont, track and road star Lizzie Deignan and long-distance cyclist and author Emily Chappell. You can test bikes out on the city test track or a 3km loop of the hills and woodland trails through Alexandra Palace's parkland, or learn essential skills at special training sessions.
Tickets cost £19 per adult, £8 for children (5-16); under-5s are free. There is secure bike parking at the venue, which can be booked when you buy your tickets. The show is open 10am-5.30pm on Saturday 23 April and 10am-5pm on Sunday 24 April.
Enjoy that hill; the descent is huge amounts of fun. My advice is to go right out of Ally Pally; the way down is nicer. But be aware it ends at a junction, so do take care.