Chester and North Wales CTC/Caer a Gogledd Cymru's 80 wonderful years of cycling
Friday, 13 September 2019
Around 60 guests and volunteers from Chester and North Wales CTC Caer a Gogledd Cymru gathered together last Saturday 7 September at Llanfair Dyffryn Clwyd in Denbighshire to celebrate the Cycling UK Member Group's 80th anniversary.
The buffet lunch and presentations was attended by Cycling UK Chief Executive Paul Tuohy and other guests who feature in our short video of the event.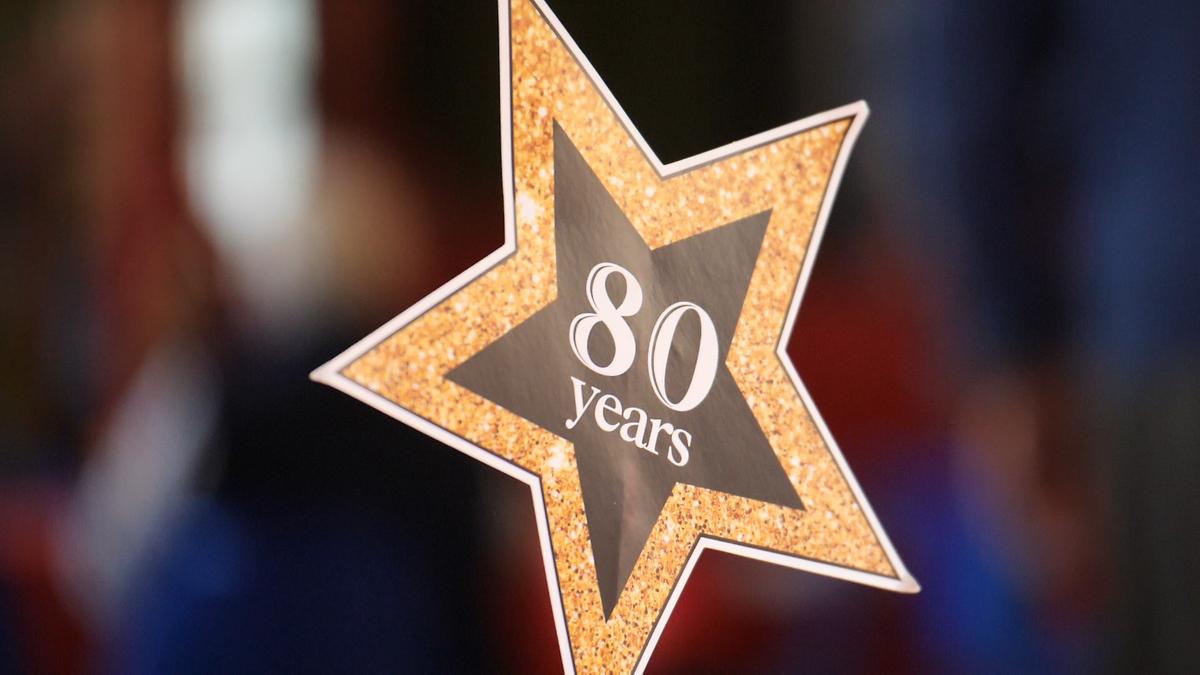 The lunch was preceded by a wonderful ride from St Asaph along the quiet country lanes and spectacular scenery of this stunning corner of the country, which lies just to the west of the Clywdian Range of mountains and hills that separates England and Wales.
There is no such divide for the cyclists from Chester and North Wales CTC Caer a Gogledd Cymru, one of Cycling UK's largest Member Groups, whose territory covers an amazingly varied area that includes Cheshire and the Wirral, Snowdonia National Park, Anglesey and the Llŷn Peninsula, encompassing an enormous choice of routes both on and off-road. 
There group also has strong links to Two Mills (the Wirral) Member Group.
Friendship, company and support
Founded in 1939, the group continued riding throughout the war; it also has its own interesting full colour magazine 'The Link', available to subscribers for an additional cost three times a year, and its own smart cycling strip of yellow, black and white.
Groups of riders meet in various locations throughout this area every week, with a wide range of events and social activities every year to supplement the busy regular ride programme, for example this year there's the Bob Clift Memorial Challenge Rides and a Tri-Vets 100-mile ride for the over 50s.
For many years, Chester and North Wales CTC cleaned up in Cycling UK's Tourist Competition, while the Chester Fabulous Ladies, led by volunteer Sue Booth, are extremely successful at encouraging more women to cycle.
Riding with the group has given me a great network of friendship, company and support, with encouragement to try new rides and activities. 

Lowri Evans, Secretary Chester and North Wales CTC Caer a Gogledd Cymru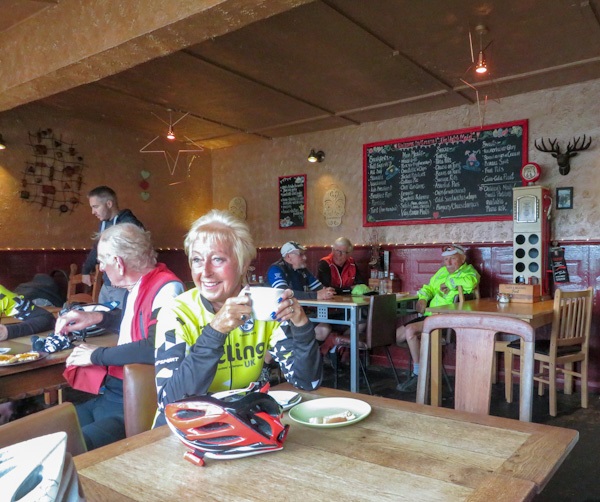 Secretary Lowri Evans says: "I have been riding with the Wrexham Reivers, one of the of Chester and North Wales CTC's informal groups, for over 20 years and have also taken part in many of the group's events. Riding with the group has given me a great network of friendship, company and support, with encouragement to try new rides and activities. I have benefited from the huge amount of knowledge and experience in the group, with so many people being willing to help and advise me. There have been memorable rides, lots of fun, many miles, glorious views, countless cafes - and a certain amount of paperwork. I'm looking forward to many more miles and smiles with them!"
Hard work and dedication of volunteers
The guests were welcomed to the village hall in Llanfair DC by Mike Cross, President of Chester and North Wales, who has been a Cycling UK member for an incredible 70 years! The fantastic lunch was followed by presentations and a speech by Paul Tuohy, in which he sang the praises of group riding, emotionally citing the benefits of it to him personally, as well as society at large.
He also paid tribute to the incredible contribution of the past and present volunteers, whose hard work and dedication over the years have not only enabled thousands of people to enjoy social cycling in the area, but also make friends for life.
In recognition of this tremendous effort spanning eight decades, Paul then presented Mike Cross with a 'Going the Extra Mile' Certificate of Appreciation for the group.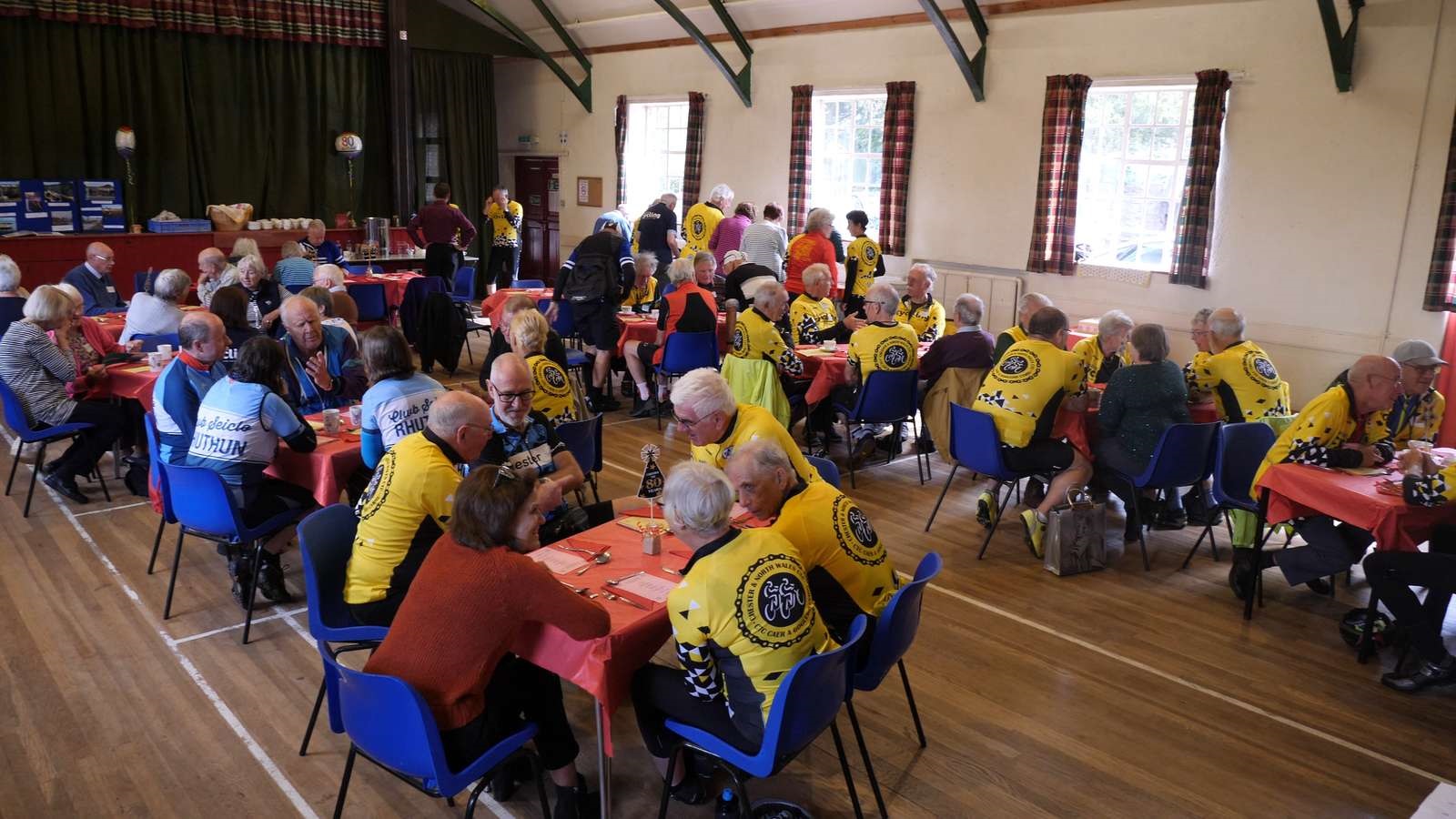 Lowri said: "It is great that Chester and N Wales CTC/Caer a Gogledd Cymru is still going strong after 80 years! All thanks to the huge number of volunteers have been involved since the group was set up in 1939. Although the founder-members might be rather surprised by recent developments such as routes on GPS, a website and Facebook page, the ethos of a touring club would still be familiar."
She added: "All of our informal groups were represented at Saturday's celebration, so it was a wonderful chance for old friends to meet up and for people to enjoy cycling in North Wales. We have a tradition of group rides and events that draws members together from both sides of the border to socialise and ride through great scenery; looking ahead, one of the challenges will be to keep the best of what we have whilst also being open to new ideas."
A lasting legacy
Roy Spilsbury, who writes about cycling in North Wales, including a short history of the group, says: "The Chester and North Wales CTC region is blessed with some of the finest and most diverse countryside in the UK. But its lasting success is due to much more than this. At its heart, it has leadership and individuals who pedal that extra mile to serve its membership, both in terms of events and companionship. The anniversary lunch needed to fit into the busiest time of the year, and as such many regular club riders would have been pedalling away from home in this country or abroad.  But for those who managed to find space in their busy diaries to attend, it was an opportunity to meet up again with members of old from as far back as the 1950s." 
For more on the history of the group, see the attachments below kindly sent in by Chester and North Wales' archivist Arthur Miller.
He added: "My wife Joyce and I have a total membership of 130 years! Chester and North Wales CTC seems likely to last at least that long again if its current fellowship continues."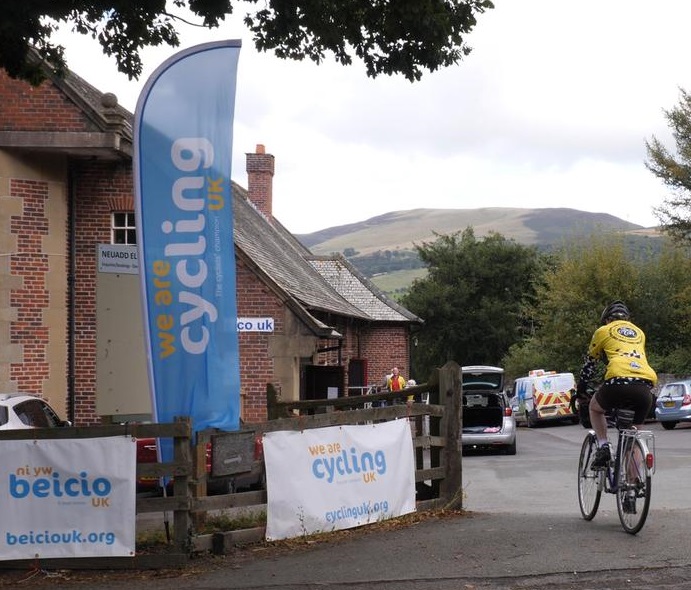 Many congratulations to everybody at Chester and North Wales, especially those many people behind the scenes who have enabled so many Cycling UK members, and supporters, to enjoy such a wide and varied cycling life over so many years. We look forward to many more anniversaries to come!
Find your nearest local Cycling UK group to enjoy years of social cycling too.