There is an established network of excellent VI tandem cycling clubs across Scotland which include VIE Velo and Talking Tandems in the east and the Glasgow Tandem Club in the west.
The project aimed to extend the work of the Glasgow Tandem Club, by recruiting and training more volunteer pilots to support taster sessions, training and group rides for new stokers wishing to give tandem riding a try.
Building on the knowledge and expertise of our key partners at the Glasgow Tandem Club, we wanted to support the growth of the network across the west by the end of the project.
We all understand that physical activity is good for our mental and physical health and wellbeing, and we want to enable everyone – whatever their age, ability or background – to cycle.
Our project challenged beliefs about who is able to cycle and empowered people to live the active and independent life they want to as included members of the local community.
In Tandem was part of an established programme of Cycling UK projects that support people to get pedalling on a cycle that meets their needs and empowers them.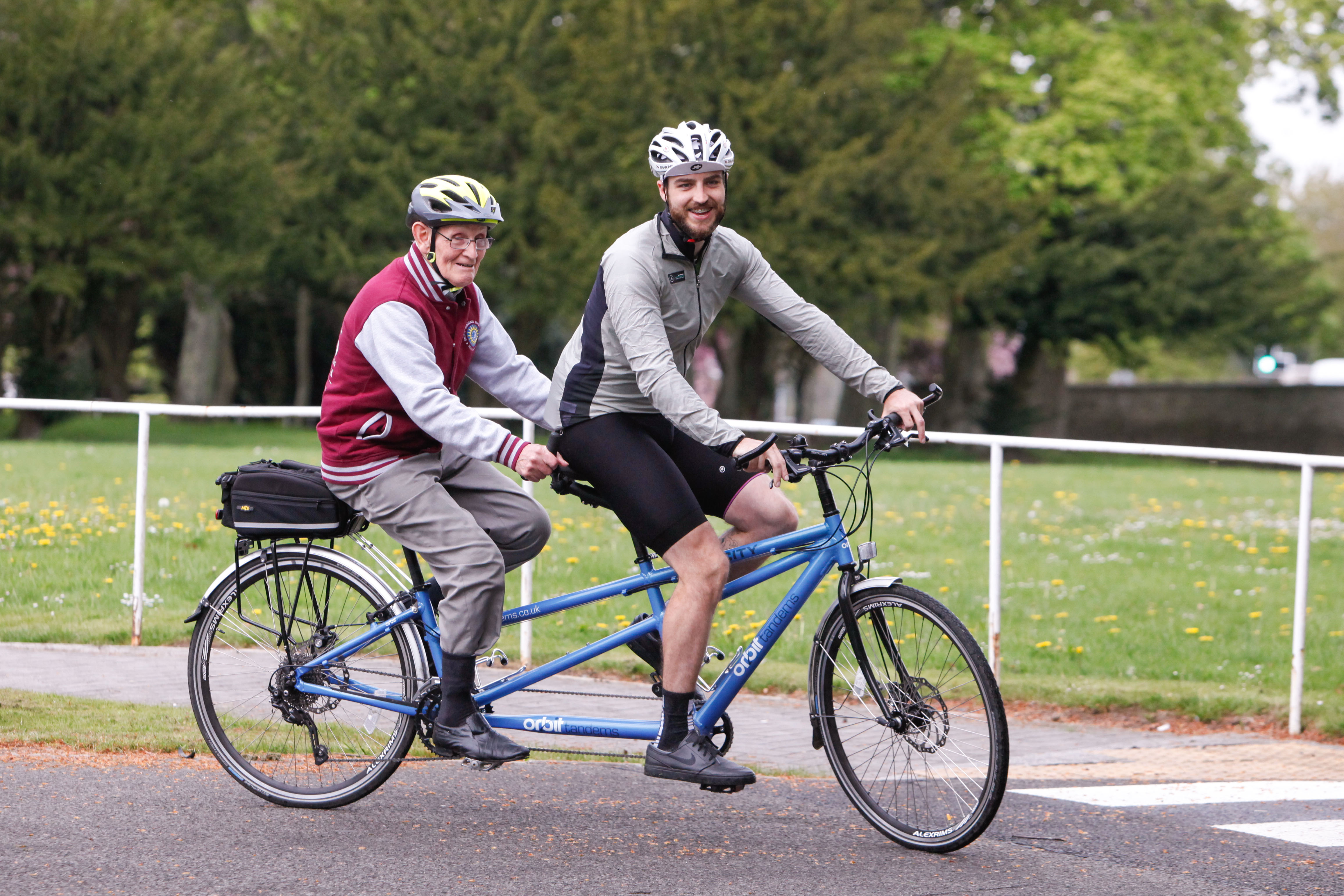 Based on discussions with individuals and partner organisations, we supported the development of VI tandem cycling programmes in the West of Scotland by:
Organising local pilot and stoker training events
Bringing (sighted) pilots and (VI) stokers together for rides
Running outreach activities and encourage participation of new riders
Supporting the development of new clubs, where there is demand, that will be owned by the members.
The level of sports participation amongst visually impaired people has remained consistently low in comparison to non-disabled people and even other disability groups, with only 13% of people with visual impairment taking part in sport once a week