100 Women in Cycling - Numbers 21-40
21. Gwenda Owen - Former Cycling UK Trustee, cycle campaigner in Wales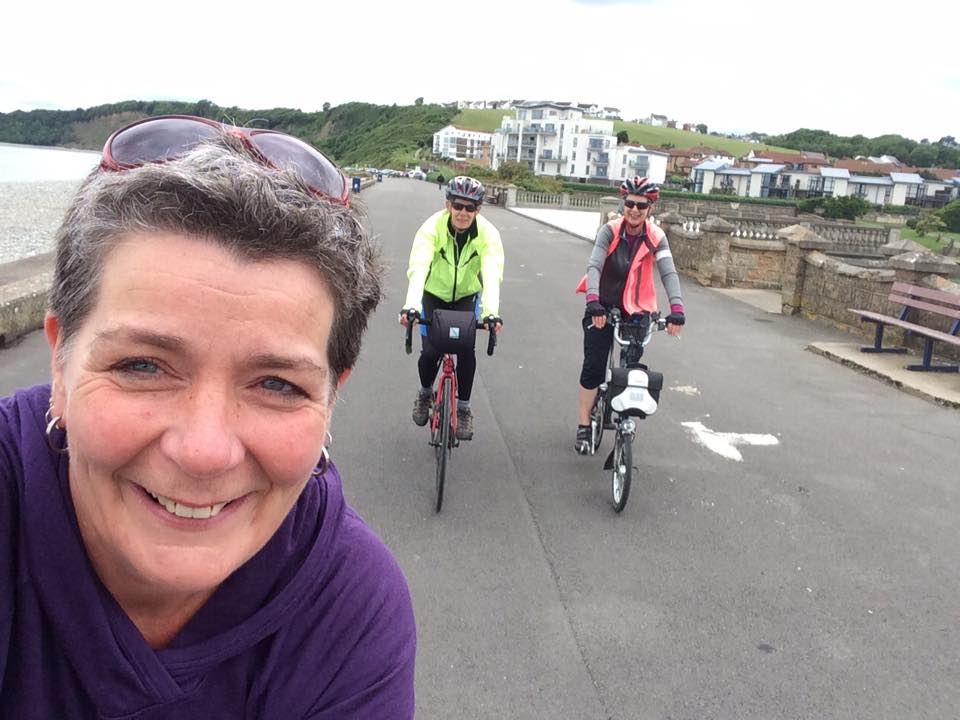 Gwenda is a former Trustee of Cycling UK. She says: "I have always ridden a bike to get around and for pleasure, holidays with my father often involved bike rides. As my kids grew up, I had more time for it and weekends began to have bike rides as the main focus. I then trained as National Standard Cycle Instructor and a few months later this put me in the position to get the job with CTC to bring Bikeability to Wales and increase capacity for the National Standard.  I established Cardiff CTC Café rides, which allow those new to group cycling the opportunity to enjoy a friendly bike ride with plenty of café stops. I also helped set up Cardiff Cycle City, who have the grand ambition to make Cardiff the best cycling city. Pedal Power to the Palace: I arranged and led a four-day ride from Cardiff to London for Sybil Williams of Pedal Power to collect her MBE. I have also been part of Open MTB almost from the start and organised the Trails for Wales event in Cardiff Bay. I am also a cycling spokesperson on radio and at events, and gave an Ignite talk ' I hate the Taff Trail'."
Gwenda is currently working with Alun Michael, South Wales PCC to bring together key stakeholders to explore ways of making cycling safer, for example the Close Pass initiative and 20mph. She has set up her own business, Active Travel Innovations, with Jo Sachs- Eldridge, working with communities, businesses, and government to identify barriers to active travel and co-produce solutions.
22. Sarah Wood - Right to Ride representative, Breeze Champion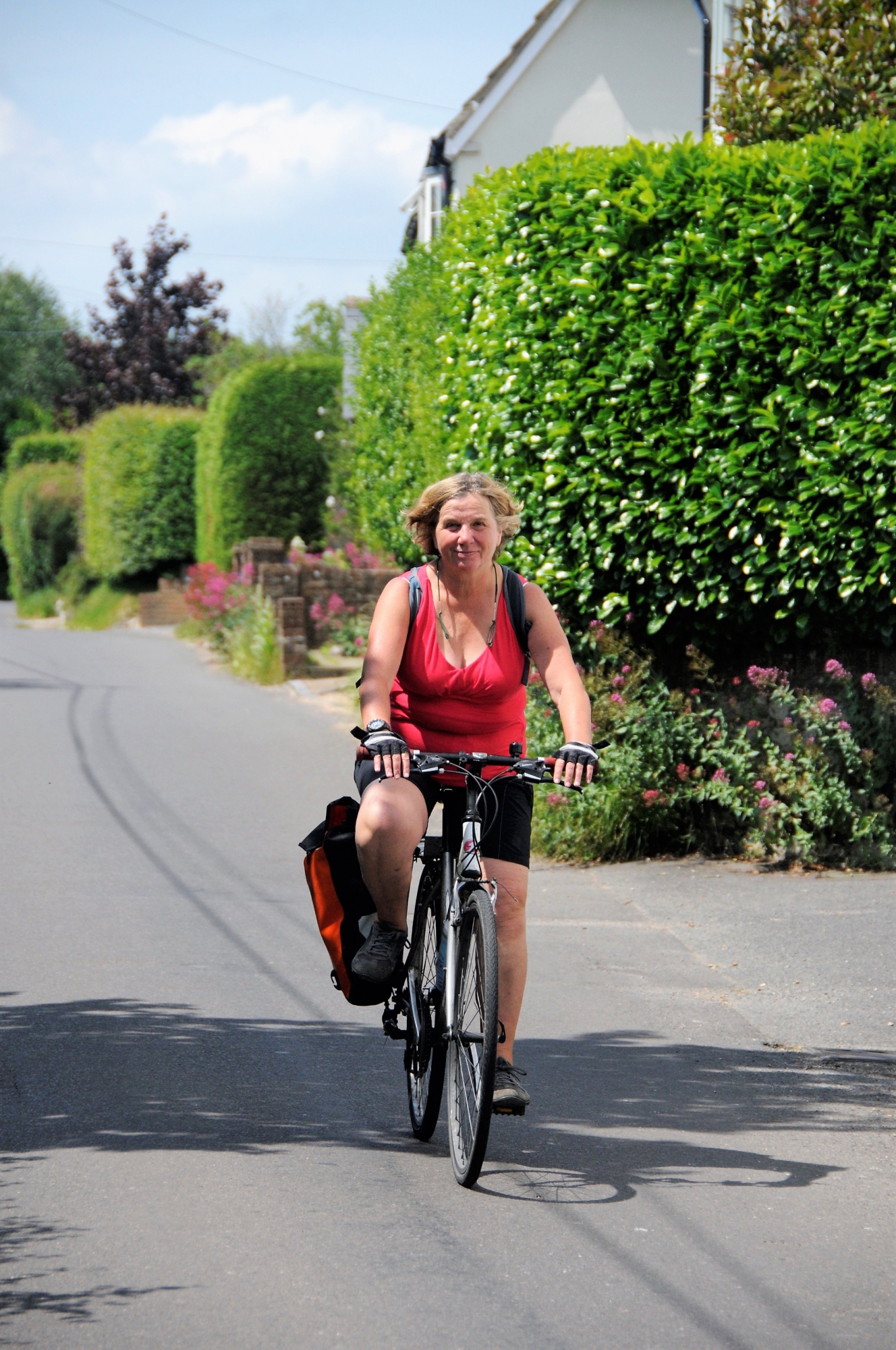 Sarah is a Right to Ride representative and Breeze Champion from Hampshire. She says: "Since being a small child, I have had  concern for and wanted to care of the global environment. These feelings and thoughts have stayed with me into my adult life. The bike seems the natural form of transport for anyone that holds these concerns. Even more so now than ever before. I was a science teacher and travelled extensively whilst teaching science, using a bike as transport wherever possible. From 2000 to 2002, I completed a VSO placement in Guyana and visited a string of schools on a stretch of road about 20 miles long and I rode my bike to these schools, skirting around the drying rice on the road and all the pot holes and usually wearing a summer dress and sandals.
On returning to the UK I had an even greater and more developed concern for Planet, Community and Place. In 2007, I completed an MA in Science Education at King's College, London. Through this study, I realised that the focus on performance, rather than learning, stopped teaching being the right choice for me. I now deliver Bikeability in schools and do some customised training.  I also lead rides on a voluntary basis. On returning from Guyana, I volunteered to be a Right To Ride Representative with CTC and also helped set up the Rushmoor Cycle Forum in 2009. I simply ride a bike and through this activity have kept fit, met like-minded people and kept happy."  
23. Sally Hinchcliffe - Cycle campaigner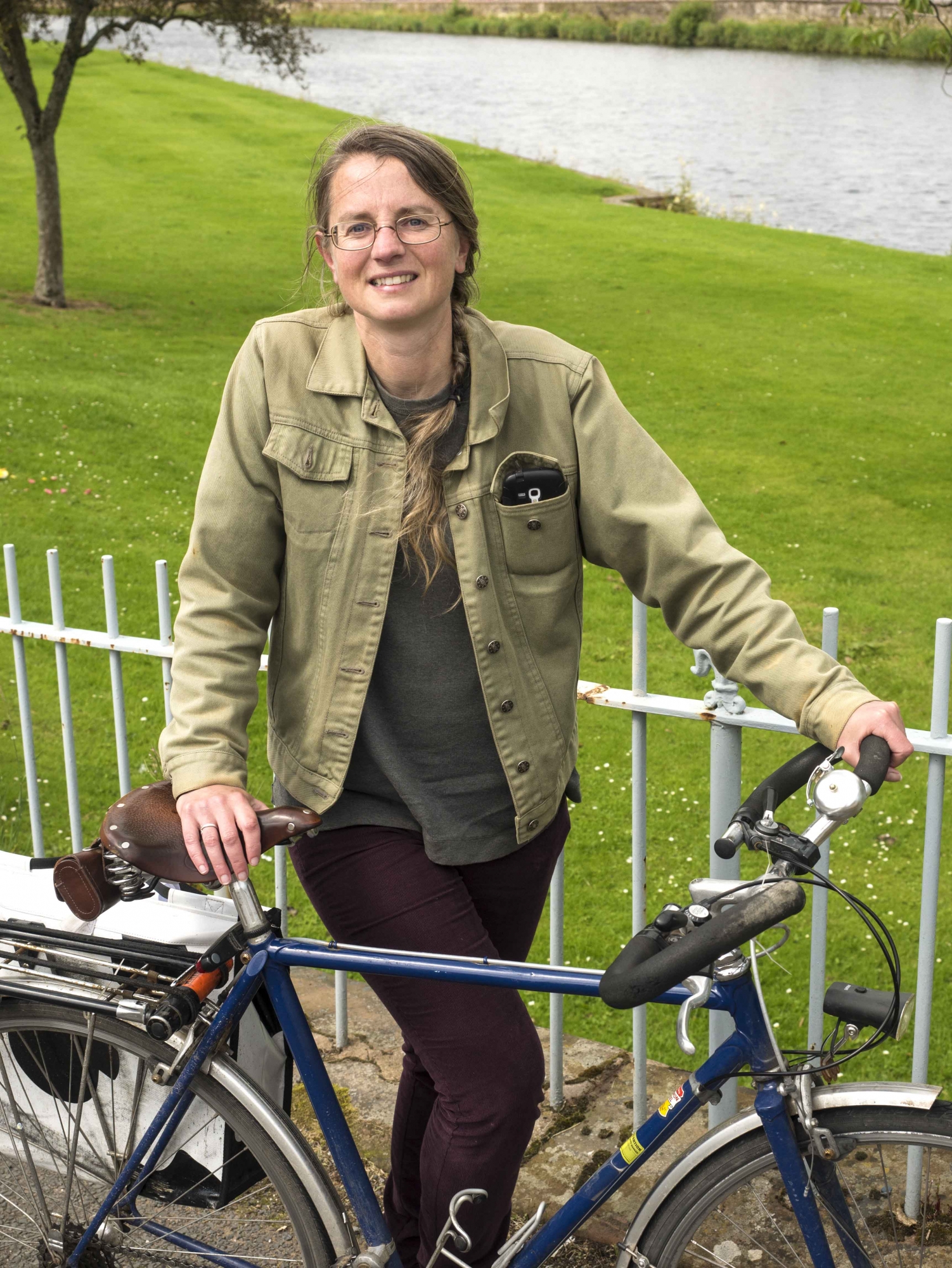 Sally is an extremely well-respected cycle campaigner, based in Dumfries and Galloway. She is a founding member of Cycling Dumfries campaign group, a founder member of Women's Cycle Forum Scotland, an active member of the Cycling Embassy of Great Britain, and a key figure of the Walk Cycle Vote campaign.  
24. Tarsem (Sam) Sahdra - Cycle instructor, Ride Leader and member of Handsworth BTS Community Cycling Club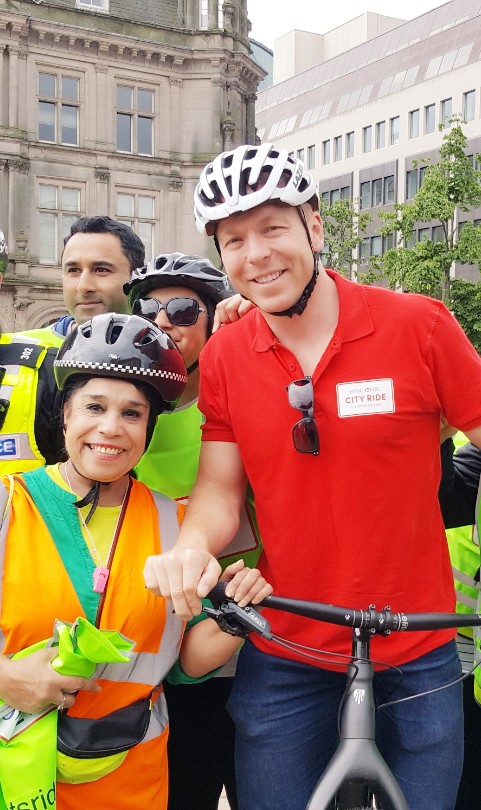 Sam is a cycle instructor, Ride Leader and member of Handsworth BTS Community Cycling Club. Sam says: "In May last year, I didn't even know how to hold a bike, never mind ride one. A few years back I asked my children if they could teach me to ride a bike - they all laughed at me and said "forget it mom, you are too old to ride". So I let it go, until I was walking in Handsworth Park, where I saw the hub with bikes was open. When I enquired, they told me they were doing learn to ride sessions every Wednesday but the session was over so they said come and join us next week. The following week was long I was so excited, I couldn't wait. Finally, Wednesday came and I started to learn to pedal. It took me a few sessions, I was so scared of falling off but finally I learned to ride then in December, I started Ride Leader training. I have just become a National Standard Instructor (Provisional) in March. We are running our community cycling club and it has been a fantastic journey to become healthy and active. I've made a few friends and we do three led rides a week. All sorts of level of people come with us, it's just fantastic!"
25. Victoria Leiper - Head of Projects at the Glasgow Bike Station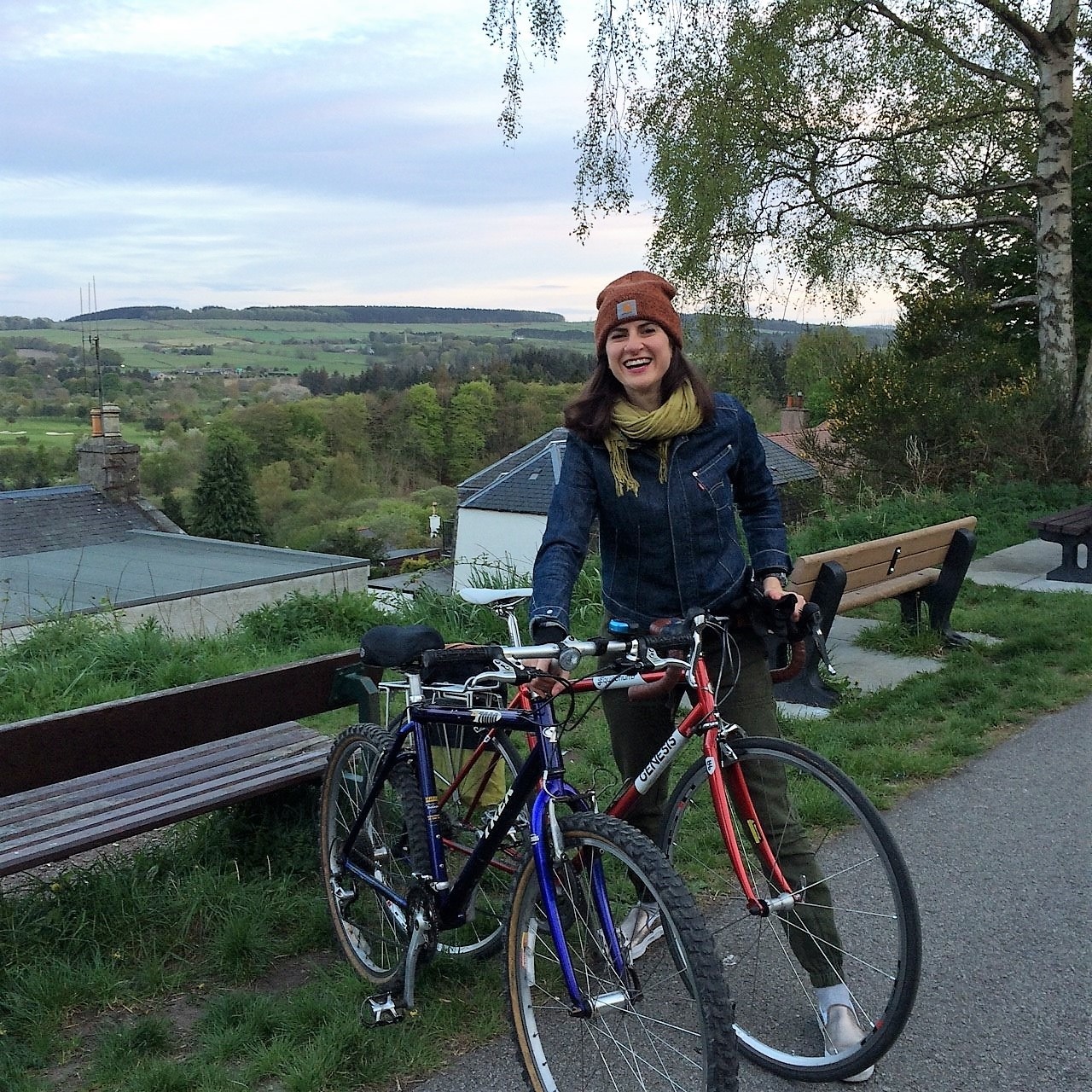 Victoria is Head of Projects at the Glasgow Bike Station. She works in partnership with Cycling UK on the Play on Pedals project and started Belles on Bikes Glasgow. She is known as a fundraiser extraordinaire!
26. Caroline Russell - Green party Member of the London Assembly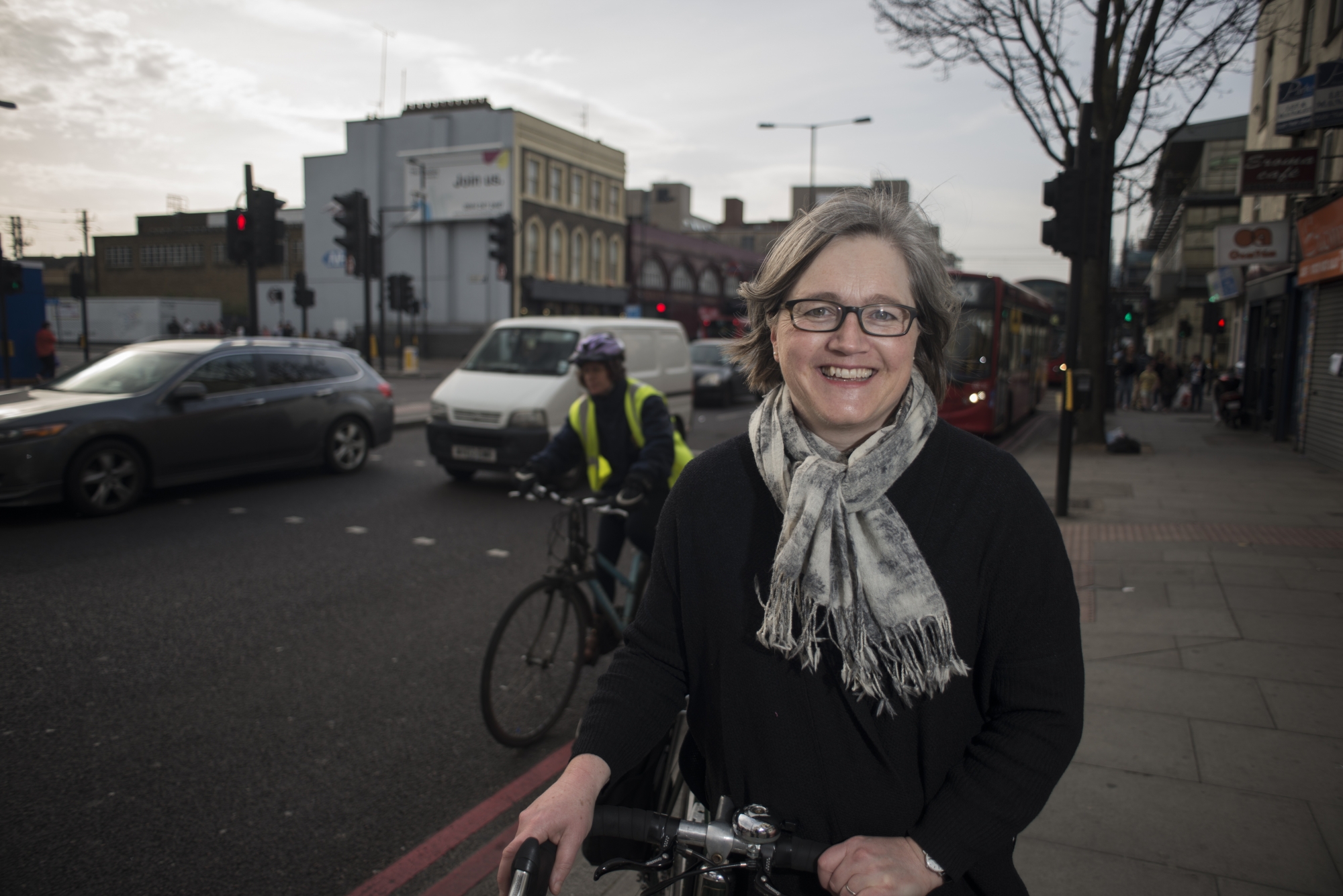 [photo by Chris King Photography]
Caroline Russell is a Member of the London Assembly and formerly an artist and art college lecturer. She retrained as a civil engineer in the late Nineties. This led to a period as a volunteer transport campaigner with Living Streets and a range of community activism. Caroline is a long-time walking and cycling campaigner who successfully made the case for 20mph limits on main roads in Islington. As a member of the London Assembly's transport committee, she is launching a study into dangerous junctions to make sure ones in outer London are reviewed to make them safer for cyclists. Her report 'Prioritising People: How to deliver healthy streets' makes the case for putting a healthy streets approach at the heart of the mayor's transport strategy, and increasing the cycling infrastructure.
27. Becky Reynolds - Campaigns Officer & News Editor, Bricycles, the Brighton and Hove Cycling Campaign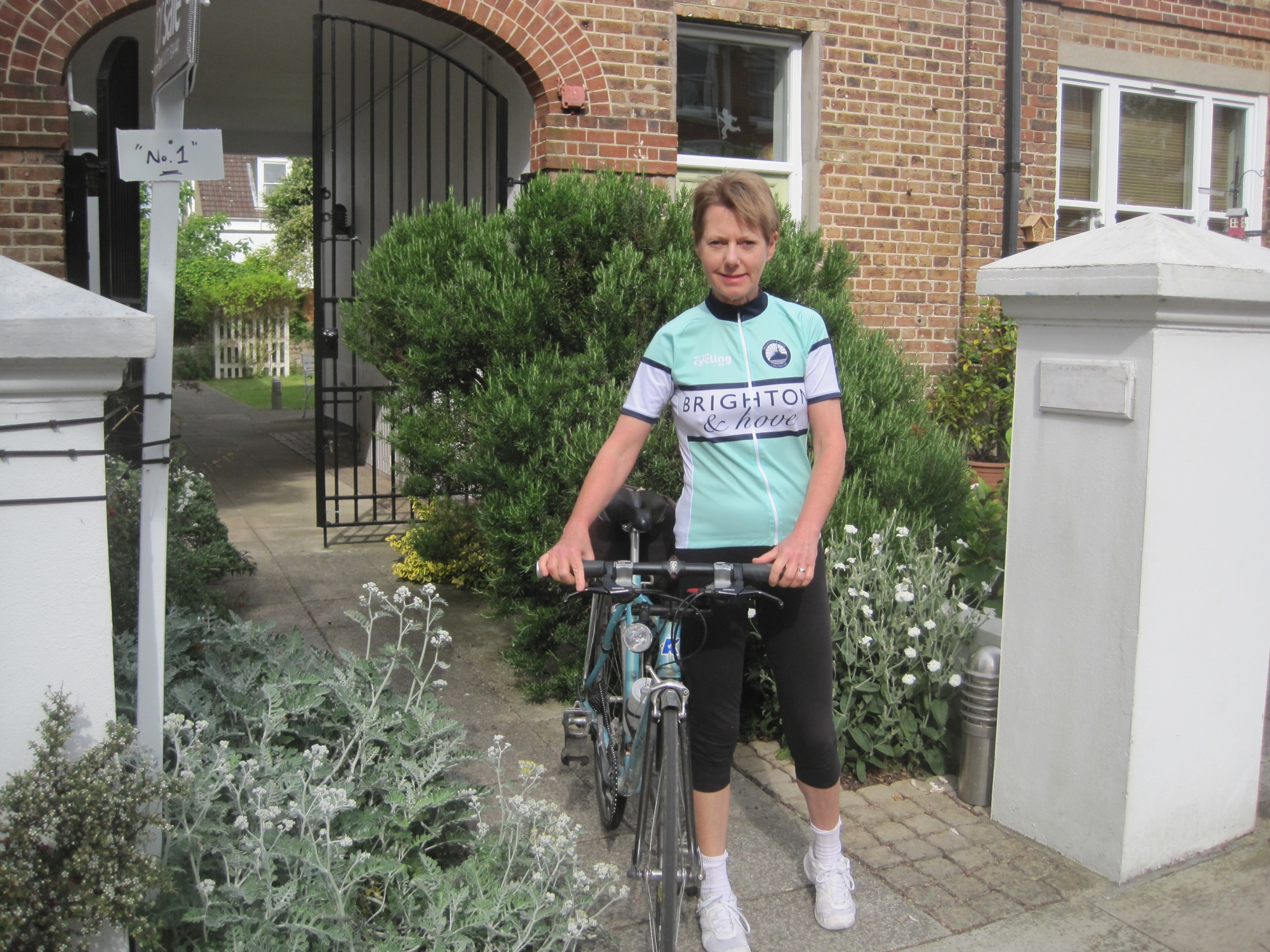 Becky learned to ride a bike as a child in South Croydon. She continued cycling for transport when attending the University of Sussex, the University of Brighton, and as a student nurse in Somerset. She then worked in the NHS both as a nurse and a manager and started a workplace BUG at a Brighton-based health trust. She is a founder member of Cycle Lewes in East Sussex, which is now an independent campaign group, and is also a long-term Campaigns Officer with Bricycles, the Brighton and Hove Cycling Campaign and editor of "Bricycles News". Becky has also been a Cycling UK Right to Ride representative for a number of years for CTC, now a campaigner for Cycling UK. She has contributed to successful campaigns on 20 mph speed limits and the introduction of contraflows for 2-way cycling in the North Laines area of Brighton, lobbying for improvements in conditions for cycling and good sustainable transport policies. Becky rides with Brighton and Hove Cycling UK (wearing the club top in the photo). She wants decision makers to fully recognise the enormous benefits of cycling i.e. for mental and physical health, air quality, town centres and the environment, and to make national/local policy accordingly.
28. Jaki Lowe - Vice President of Cycling UK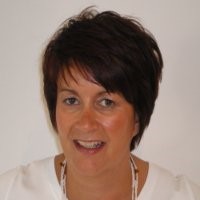 Jaki's aim is to contribute to the health and wellbeing of the nation through making cycling an active choice for people of all abilities and backgrounds. She has been a member of Cycling UK for over 20 years and has a passion for the outdoors, whether on a mountain bike, a road bike, or on foot. She has always been active to varying degrees and always aspires to do more. Like many people, Jaki talks about the daily challenge of juggling work, home and leisure and the opportunity cycling presents to integrate with daily life and at any level. Jaki works in one of the largest and most successful NHS Trusts, Sheffield Teaching Hospitals, and has worked as an HR Director for many years, although she currently focuses on transformation and engagement .
Jaki says: "My latest purchase is an e-bike, which has extended her cycling experience. Evidence says cycling on an electric bike gives 85% of the benefits of cycling without assistance and is more likely to mean you cycle more and travel further! That's a win all round."
29. Ros Harper - mountain biker and endurance racer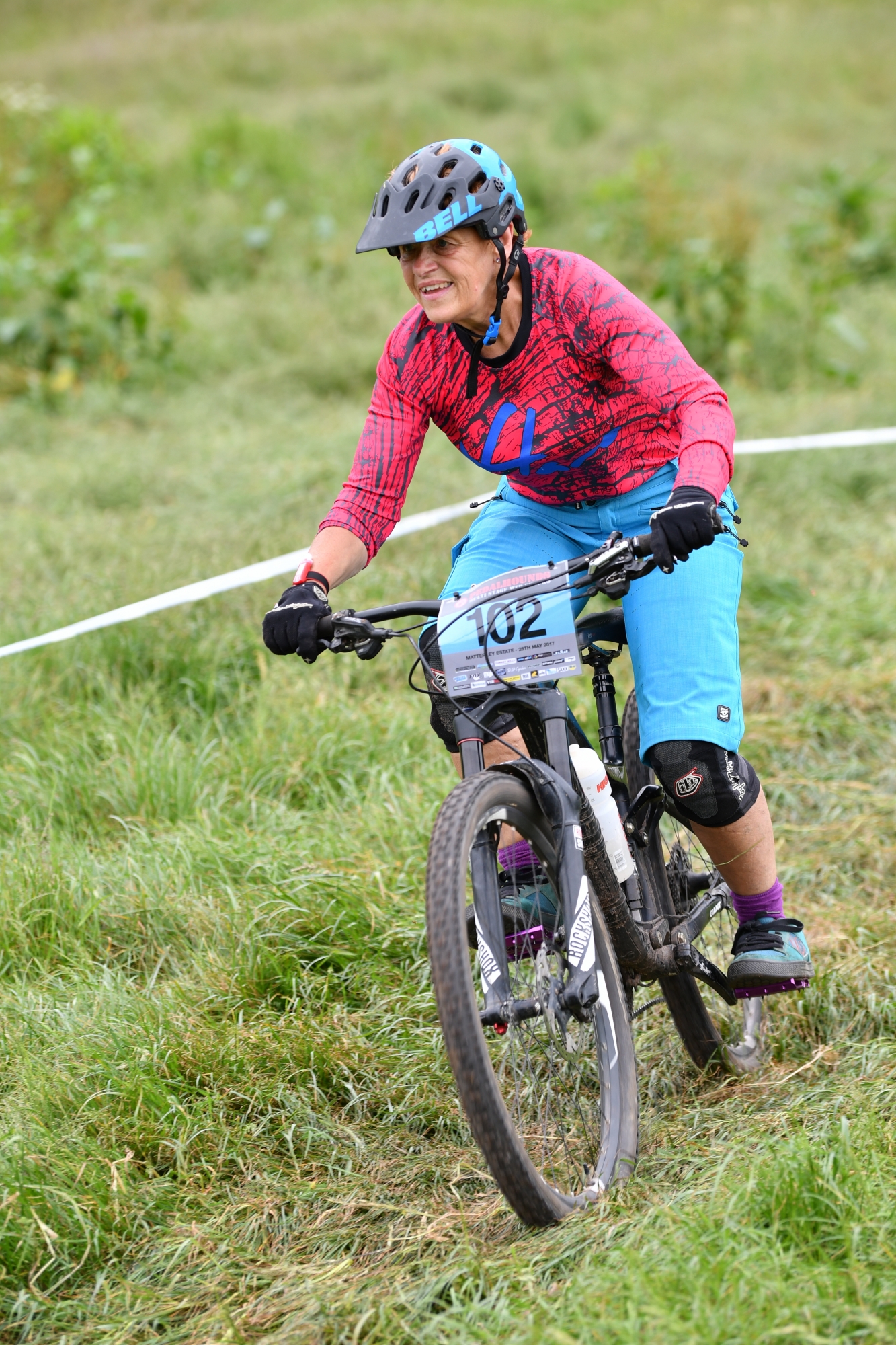 Ros only took up mountain biking four years ago aged 58 after recovering from cancer.  Now, after having two replacement knees, she rides technical trails in the UK and Europe and takes part in Enduro races.
30. Angela Price - long-term Secretary of West Dorset Member Group
31. Pam Walton - Director of Pedal Ready, Sheffield's cycle training co-operative

Pam has been a lifelong cyclist and joined Pedal Ready (Sheffield's cycle training co-operative) early in its life in 2004 and has been a trainer and later director ever since. In a remarkable way, Pam has managed - diplomatically, gently but firmly - to smooth the way through some of the difficult times and inevitable disputes that occur in running a cycle-training business. During this time she has particularly devoted herself to training women cyclists and instigating Cycle Confidence and Cycle Improvers courses to extend basic Bikeability training, which does not last long enough to give some women the support they need to become solo or group cyclists. Pam has been my 'back-stop' on our 3 times a year women-only rides - also since 2004 - encouraging the women at the back, helping with bike adjustments and repairs, making flapjack to share at rest points etc. Some of the women, with her facilitation, have set up a weekly cycling session - the Porter Valley Group - and have been active for many years. She has also instituted Cycle for Health groups, both for those with physical and for those with mental health needs. The latter group she has developed into a self-sustaining and highly socially supportive group, which has literally been a life-changing resource for some of the participants.
32. Esther Barnes - Cycle instructor and Breeze Champion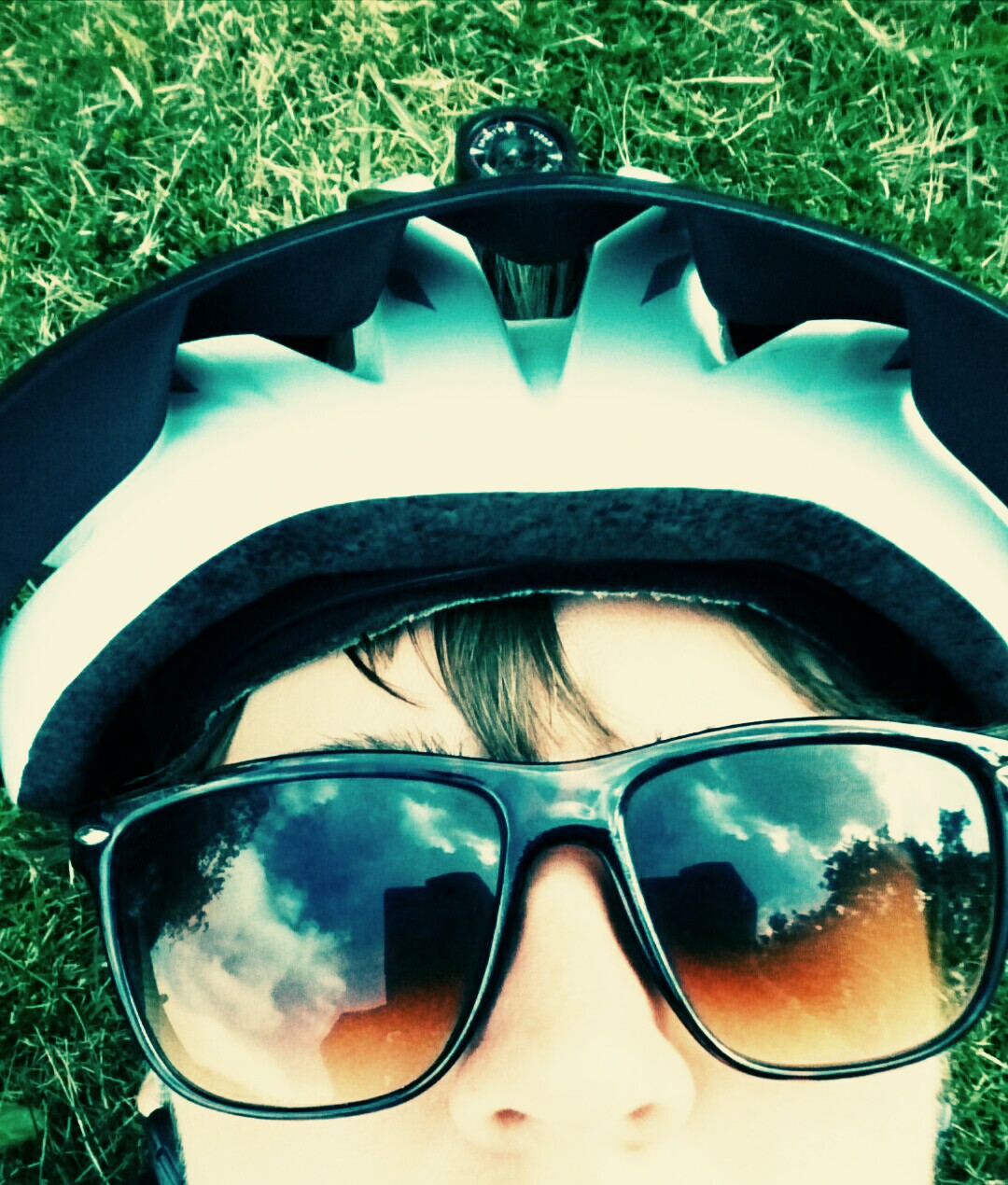 Esther cyclies with Cycle South Brum & Pathfinders CCYW Community Cycling Clubs. She has cycled for a number of years and rides a lot with her young daughter Imogen, who is also becoming a very good rider. She has been involved with the Pathfinders CCYW as she lives locally and is a Breeze Champion, and now trained as a cycling instructor (NSIP). She also now teaches adults and children to cycle at Cycle South Brum CCC.
33. Baroness Barker - Member of the House of Lords and champion for cycling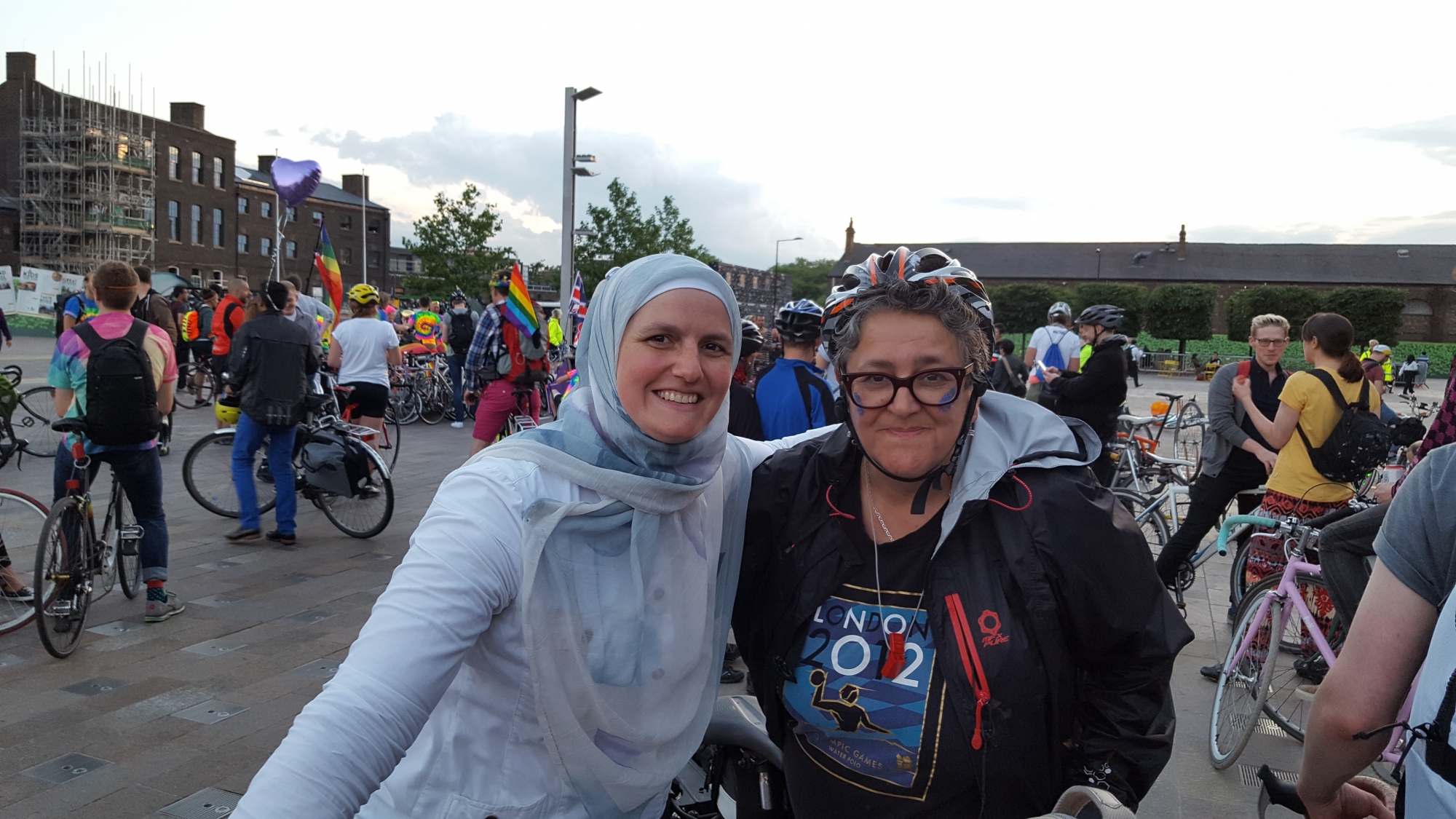 Baroness Barker (on the right) has been nominated for championing active travel in the Lords and leading on the Lib Dem transport brief, which has adopted every recommendation of the Get Britain Cycling report.  She says: "Seven years ago I was a smoker who hadn't ridden a bike since I was a kid. Today, I am a lot lighter, fitter, happier and quite possibly the slowest thing on two wheels."
34. Detta Regan - Leader and creator of global movements to create awareness of issues faced by women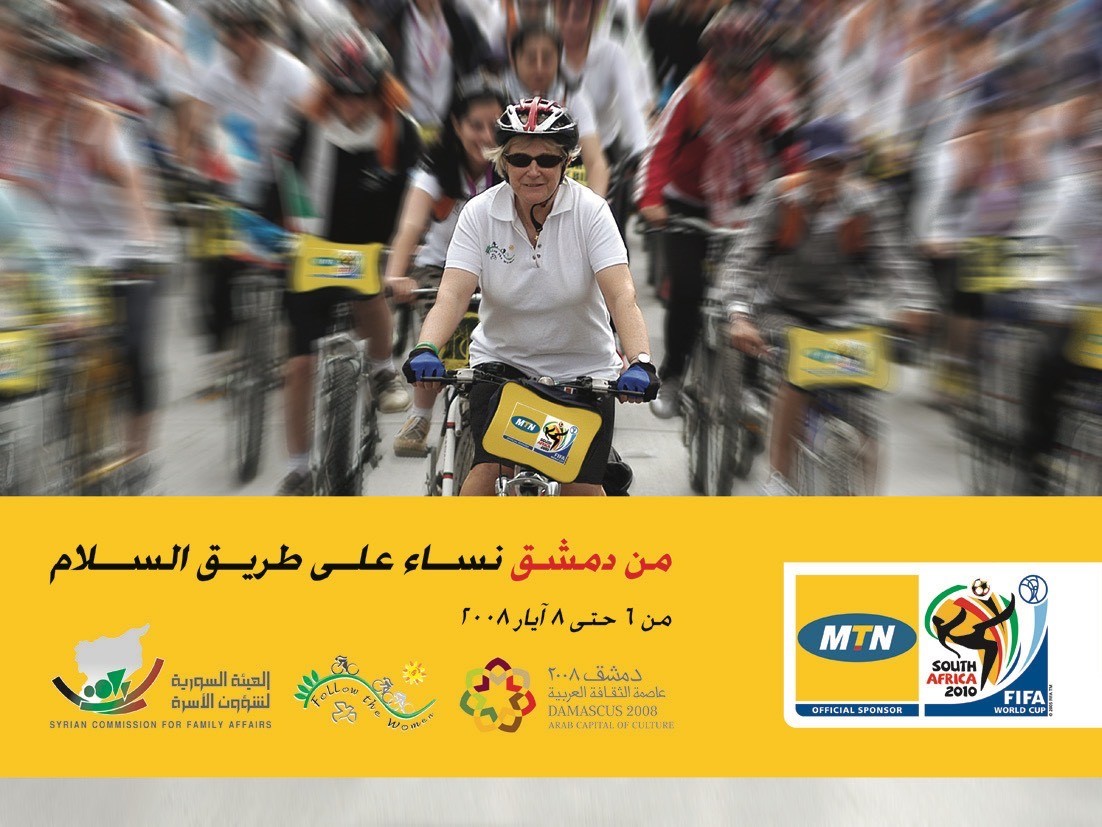 Detta started out as firewomen before then moving onto be an air traffic controller where she learnt how to deal with many different problems at once, but nothing prepared her for working with children! She became a youth worker 28 years ago and influenced many lives with her enthusiasm and energy. She travelled the world during her 23 years as an International Youth Worker meeting many people and creating a network of contacts. For 15 years she encouraged and trained others to do the same work and helped to mould many young minds. This is where she became a bikeability instructor to lead, guide and teach young people to enjoy cycling safely. During her adventures she became involved in many projects from setting up Silverdale cycles, a mechanics workshop in a youth centre to sending bicycles to an orphanage in Kenya. It was during her visits to the Middle East that she became involved with women and children of the region. 
A desire grew to do something to help to improve the lives of the people that she met and it was during a conversation over dinner one evening in 2002 that the idea for FOLLOW THE WOMEN was born. Detta wanted to visit Lebanon and Syria but, as a keen cyclist, she also wanted to ride her bicycle in these countries. When it was pointed out to her that women did not cycle in these regions she realised that this would be an ideal way to drawn attention to the plight of women and children in the Middle East. She persuaded a few friends to join her and word spread thanks to her network of contacts and the positive energy of women around the world. Just one woman's idea is now spreading across the globe and beginning to change the world. 
Detta was awarded UK Woman of Europe, 2001; International Woman of Europe Award, 2002; Nobel Peace prize nomination [1000 women], 2004. Detta continues to lead Belles on bikes rides, coach young people, assist with senior citizen rides and encourage fledgling coaches. She does this by taking weekly sessions at the local velodrome, teaching balance bikes, starting to cycling, and skills sessions. Detta has helped thousands of people young and old from all cultures to enjoy the freedom of cycling.
35. Anne-Marie Smith - 'Girls Gotta Ride' cycling club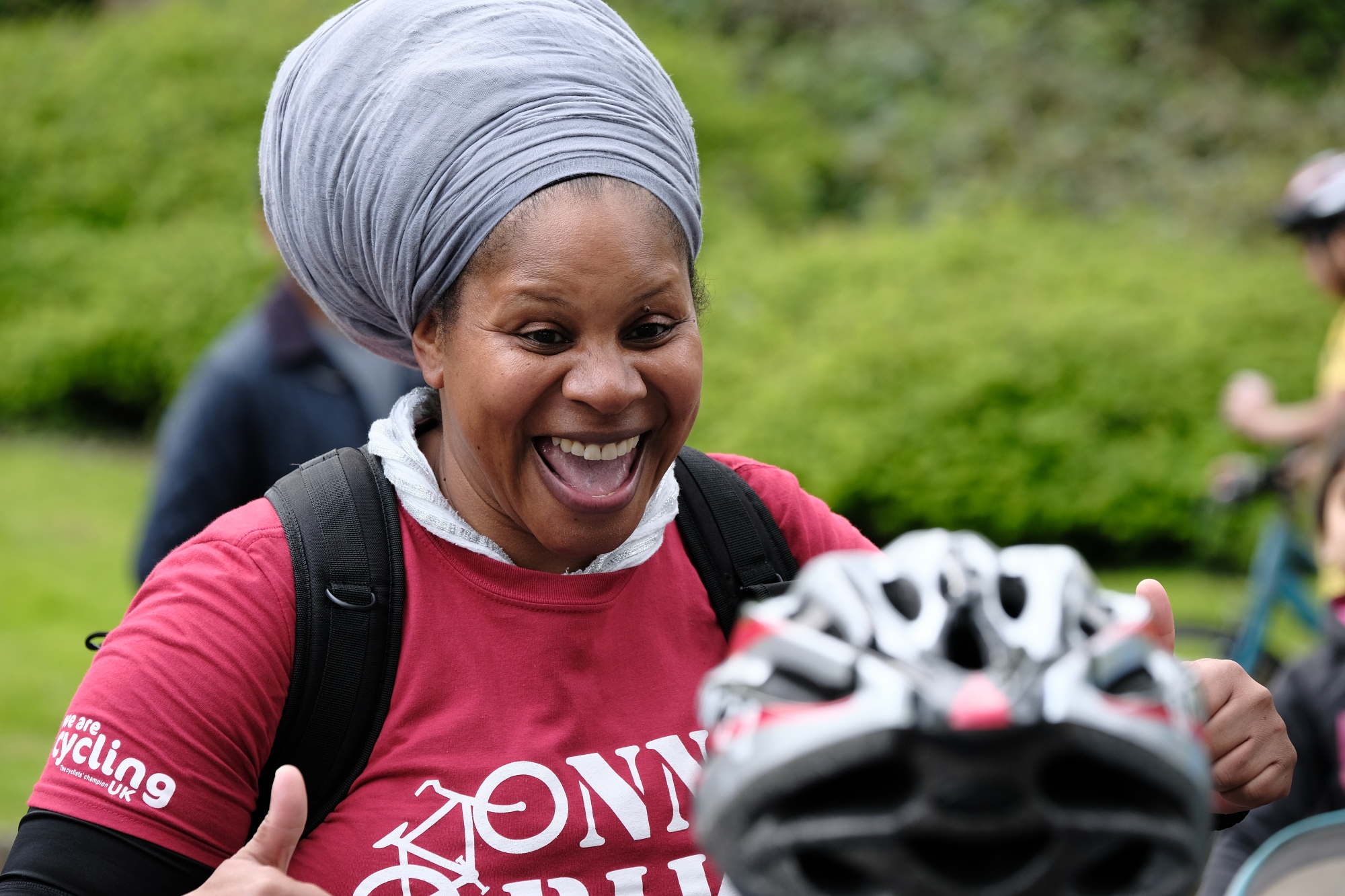 [photo by Joolze Dymond at 5311 Media]
Ann-Marie has over 25 years of cycling experience and has brought her cycling enthusiasm to the work she does with the African Caribbean Achievement Project (ACAP) in central Bradford. Starting their own club 'Girls Gotta Ride', Ann-Marie has enthused a wide group of women and girls locally, targeting mainly black women but not exclusively, and helping them to get more active. She is tackling the under-representation of this audience where cycling is concerned and the club tries to overcome some of the barriers that this audience of women sometimes face. The club is particularly keen to challenge social isolation through cycling and they are one of the friendliest clubs you will find!
36. Alison Glithero - Local ride leader and Breeze Champion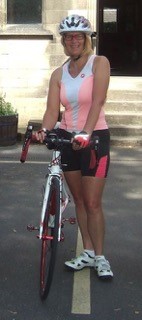 Alison's nomination reads: "I met Alison in 2014 when I first plucked up courage to join in all-women Sky Rides. Alison was the leader. She is so friendly and supportive. She rode alongside me on the way back on my first ride, encouraging me all the way. It wasn't long before the group that went out with her became good friends. Riding with the all-women group gave me the confidence to go on and join in rides with my local Cycling UK group."
37. Laura Laker - freelance cycling journalist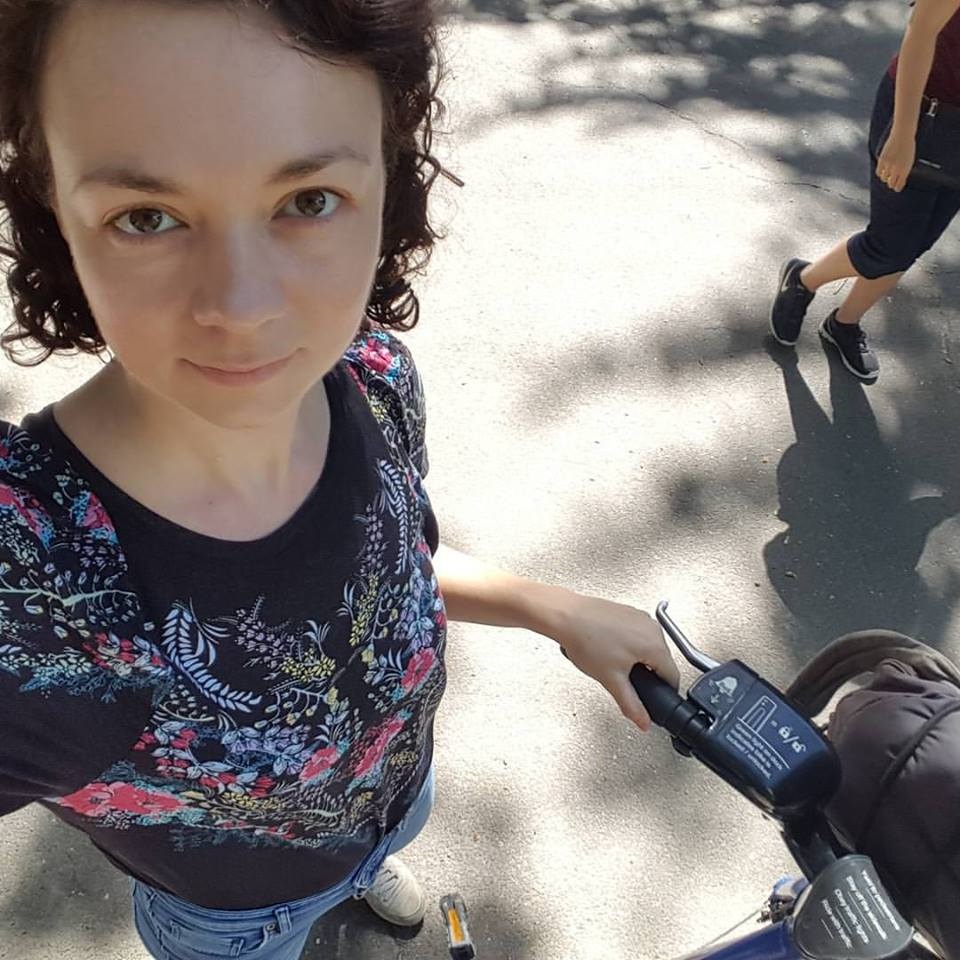 Laura Laker is a freelance journalist who has written about everyday cycling for a variety of publications, including Cycle magazine, The Guardian, road.cc and BikeBiz. She loves riding her bike, and writing or thinking about how to encourage more people to do so - or occasionally talking about it live in public situations, or on TV. She once, inexplicably, bought a bike for a three week sojourn in Berlin, and then gave it away. Her love of cycling may come partly from her inability to travel by most other means without feeling sea sick - but it comes mainly from the conviction more people cycling would make the world a much better place. Currently, Laura is providing online content on the Tour de France for Sky News. 
38. Anna  Shakoor-Green - Cycle instructor and long-term local community volunteer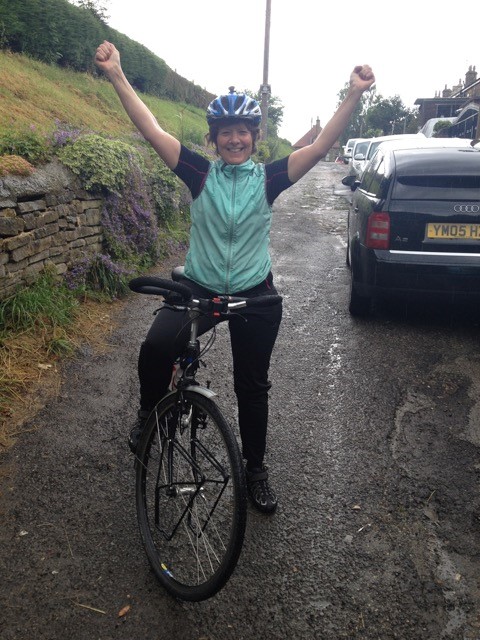 Anna is an extremely experienced cycle instructor and local community volunteer who has been working in the cycling community for many years all across West Yorkshire. Anna has worked with various Cycling UK initiatives and is an inspiration to the people she supports as new cyclists, as well as a source of tremendous knowledge to other female cycling leaders and champions locally. She is also a very competent cyclist in her own right and has ridden many multi-day cycle challenges all over the country and abroad. This includes a recent trip around the Scottish Highlands and also the Land's End to John o' Groats with her trusty companion (bike), Dorothy.
Anna has incidentally coached and inspired some of the other significant women in cycling who are nominated for this same achievement, inspiring them to do as she does; enjoy riding a bike and encourage others to get involved. She is a true cycling champion!
39. Ann Brown - Long-term Secretary of Dudley Member Group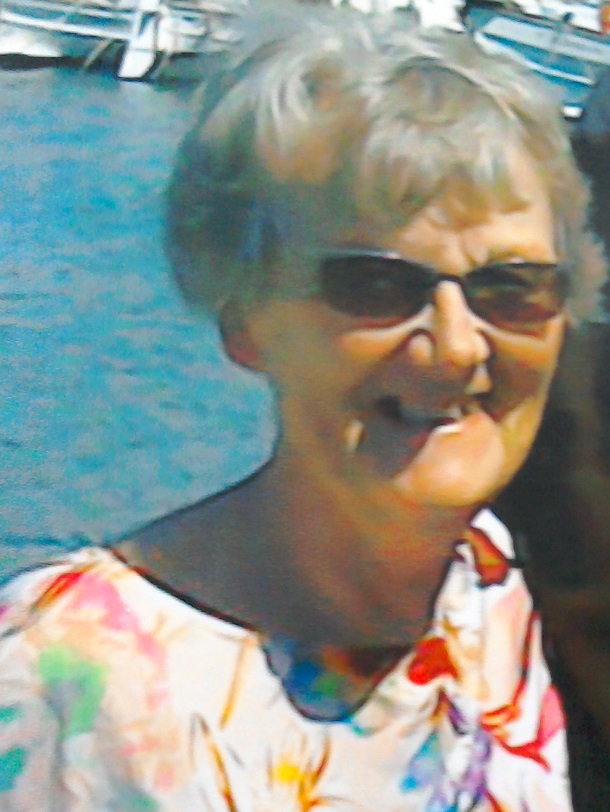 Ann and her husband Harold have both just retired after nearly 60 years of ride leading!
Ann says about her cycling career: "I was fortunate to always have had some form of cycle as I was born into a family who enjoyed cycling. Dad introduced me to a CTC member at 16 who gently cycled with me to meet Dudley CTC at the "tea place" of the day.  From that began a lifetime of happy cycling, meeting my husband-to-be that first day. Now I am pleased that our children and grandchildren enjoy cycling.  The "Club" has indeed been a large part of my life - Birthday Rides, AIT, Semaine Federal, tours as far afield as South Africa and New Zealand.  What more wonderful way to travel than by bicycle? I have been Hon. Secretary of Dudley CTC/Cycling UK for 23 years and recently retired from ride leading after nearly 60 years!
Well done, Ann and enjoy your retirement!
40. Lady Harberton - early member of Cycling UK (Bicycle Touring Association)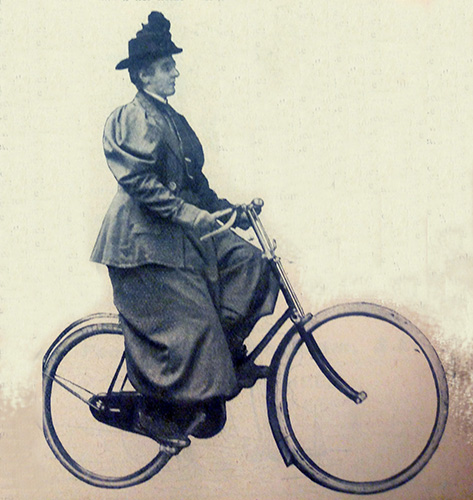 Lady Harberton is a legendary figure in the history of Cycling UK and in women's emancipation. In 1898, Viscountess Harberton wearing 'rational dress' (extremely baggy knickerbockers below the knee) was refused service in the coffee-room at the Hautboy Hotel in Ockham, Surrey. The Cyclists' Touring Club, the forerunner of Cycling UK, took the case to court but lost. However, this action was an important step on the road to not only more sensible and practical cycle clothing for women, but also greater female liberation as women were able to finally ditch the restrictive and uncomfortable corsets and bustles of the Victorian era.