Travellers ' Tales: The Sandstone Way
The Sandstone Way is designed as a north-south route, starting in Berwick-upon-Tweed and ending in Hexham. There are various 'official' permutations; the route Rob and I tackled was 198km with 3,408m of ascent. We did it over four days in the heatwave of July 2022, not long after Storm Arwen, using 625Wh Bosch-powered e-bikes.
A-to-B journeys require serious logistics: getting to the far end, recharging riders (and bikes), leaving transport at A or B, and getting back to collect it. We booked our accommodation in advance and travelled light.
The start was hot and windless. After a glorious ride down the coast to Holy Island, we pedalled into the Kyloe Hills and the beautiful, simmering interior of a silent, baking world. Rob, a retired GP, watched over our health, insisting we drank enough. We crawled into our first night's stop bloodied and beaten.
Local refreshments and large helpings of pie and chips saw morale climb, however. In the purple, misty dawn of day two we undulated through stunning landscapes, waiting in the shaded hills above molten Rothbury as the temperature topped 40°. We glugged down another seven litres that day.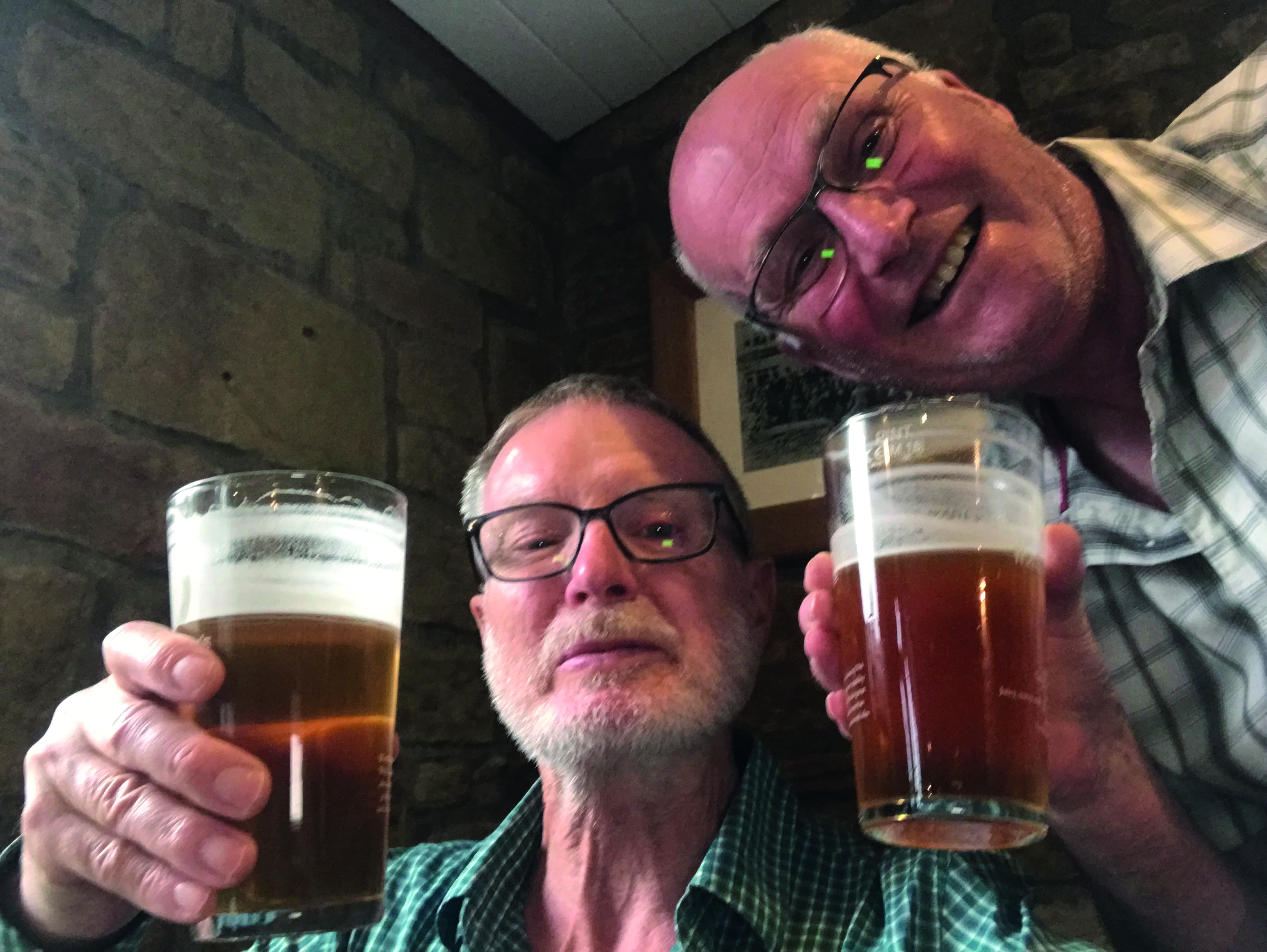 The riding varied from very technical to quiet country lanes, using a long ingenious chain of tracks and paths. There was no 'hike a bike' and, after day one, we saw no sign of anyone else. The preloaded GPS kept us nearly on track throughout. What the maps do not reveal, though, are the 170-plus gates…
Disaster struck when we discovered that Storm Arwen had blasted the forests of day three into an impassable tangle. Two elderly, sunburned riders on electric bikes attracted generous local advice. Thanks to that we cruised into Bellingham, avoiding the worst of Simonside Forest and enjoying the best mountain biking of the route.
Our last day was shorter but hilly, with fierce climbs and more gates. As the temperature eased, we sped through wild Hadrian's Wall country to Hexham.
It's not a route for the timid, needing good navigational skills, the tenacity to find one-night-only accommodation, and help dodging blasted forests. If 2023 is as hot as 2022, make sure to drink lots of water if you ride it.
First published in the February/March 2023 issue of Cycle magazine. If you've got a Traveller's Tale you'd like to share, find out how to contribute to the magazine.