Travellers' Tales: Pilgrims' progress
The Cathedrals Cycle Route (CCR) was exactly the challenge we'd been looking for. We'd read about it on the Cycling UK website just before Bike Week 2021: a 1,800-mile route visiting each of the 42 Church of England cathedrals. My husband Jim and I love bike touring, history, and adventure. Before lockdown we'd finished all 214 Wainwrights in the Lake District and we were looking for a new outdoor project. The CCR ticked all the boxes for us.
The inaugural ride started from Newcastle Cathedral, just 12 miles up the Tyne from our home on the coast, on the same day that we'd pledged to do a ride for Bike Week. We witnessed the CCR's 'grand depart', spoke to the route's instigator, chatted to the participants – and felt huge pangs of envy. We followed on the back of the small peloton of riders as they crossed the Tyne, heading south – next stop, Durham Cathedral – and we swore we'd do this route.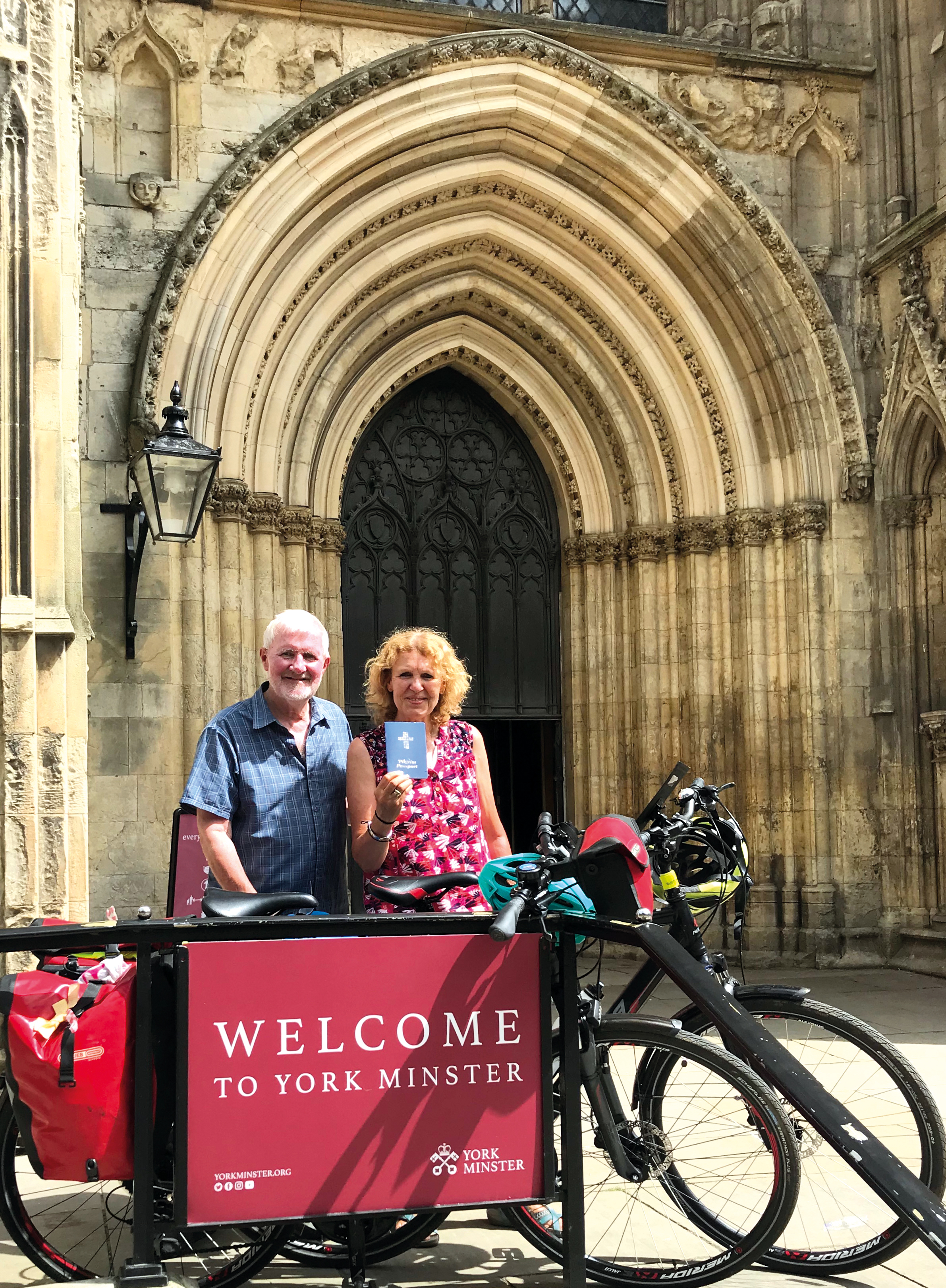 We've so far covered 250 miles in two short four-day trips, visiting 11 cathedrals between Newcastle and Lincoln (we include the Roman Catholic ones as well on our travels), using the train to take us back to where we left off last time. We are about to embark on our next segment: Lincoln to Norwich. We've had so much fun being 'pedal pilgrims', meeting many people en route who want to share stories, visiting places we've never been to before, experiencing the grandeur and history of the cathedrals, marvelling at the diversity of nature along the fantastic route, and rejoicing in our bikes.
It's an amazing ride. You can do as much or as little as you like, starting from anywhere in England. Download the route, pack your Pilgrim Passport and get pedalling!