Travellers' Tales: Elan Valley explorers
Have you ever taken a shower or flushed a loo in Birmingham? We've just cycled around your water supply – some 80 miles away in central Wales – and we promise we didn't take a swim in it either.
Just to the south and west of Rhayader, the dams, reservoirs and 73-mile aqueduct of the Elan Valley were built 100 years ago to supply clean water to Birmingham. It was an epic feat of civil engineering that's set within an area of outstanding scenic beauty. Now the water takes around two gravity-driven days to run from Wales to Birmingham.
Today, the dams, reservoirs and surrounding hills provide some lovely cycle routes, much of it off-road. We camped a few minutes' ride from a visitor centre just below the Caban Coch Dam, the lowest of the sequence of four dams built into the Elan Valley.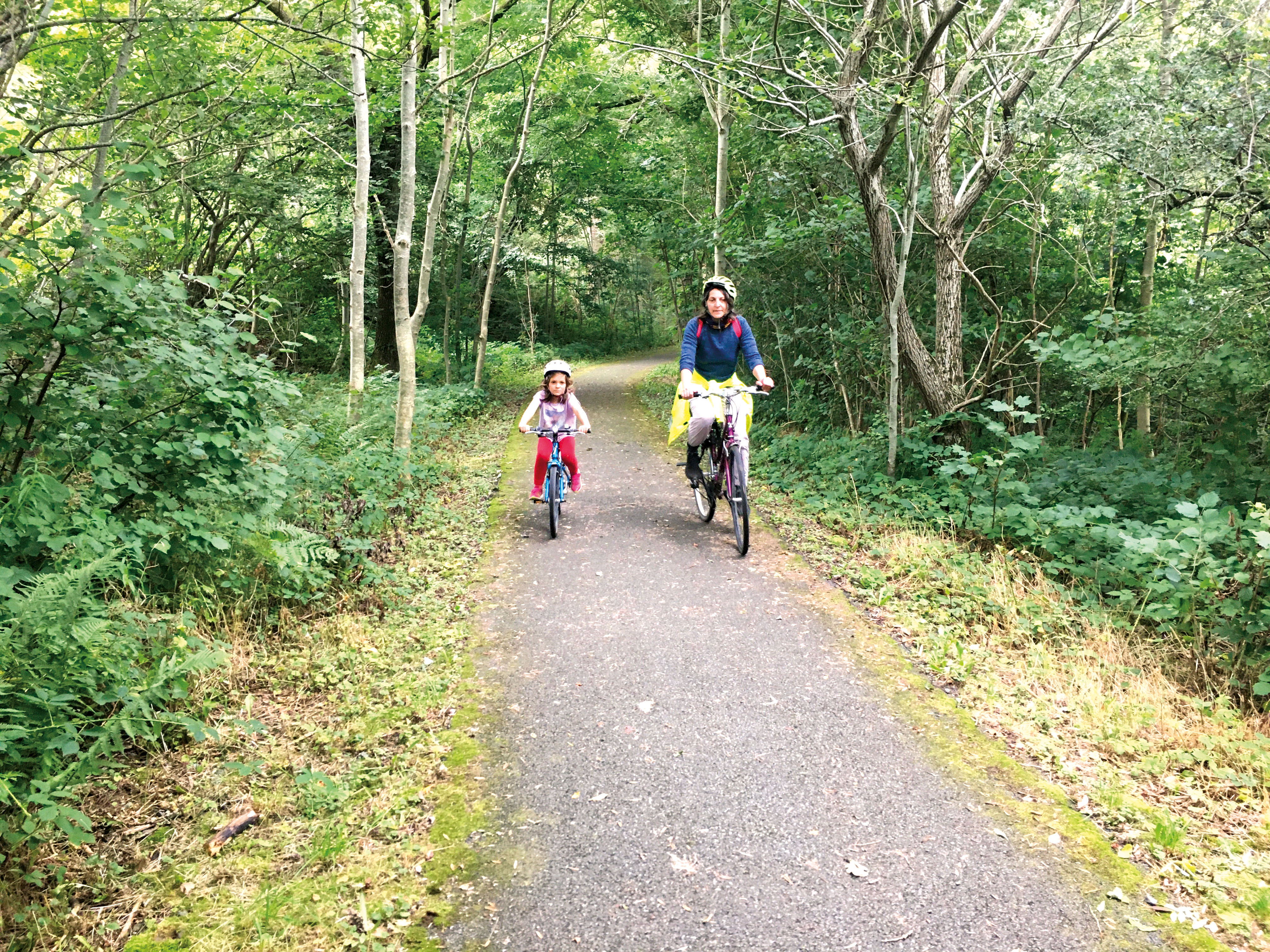 The visitor centre was vital for our holiday. I could charge up our electric car at one of the charge-points nestling behind the building, and more importantly, the playground next to it was the beacon of fun and reward for our youngest at the end of a hard day's riding around the valley.
A railway line was constructed in 1893 as the building work for the dams began. This railway moved workers and materials up and down the valley, and much of our riding was on the bed of this railway. This meant an easy route, views, and little worry about traffic.
In three day rides we explored most of the easily-accessed Elan Valley area. We split a Lost Lanes route in two to travel north around the reservoir behind Craig Goch Dam and over the hills to Rhayader, and then the next day rode south on quiet roads in another circle that touched Rhayader. On the last day we climbed up to the Claerwen Dam and pretty much freewheeled back.