This compact tool was designed in the UK by Welsh road cyclist Kevin Baker, who had a eureka moment while opening a tin of tuna. Watch the video on the website to understand how it works.
After I'd had my own "aha!" moment, I attempted to remove a tight-fitting tyre. Unfortunately, this shorter than normal and rather chunky tyre lever wouldn't hook under the bead, the essential first step in tyre removal. I tried pinching the tyre together all around the rim but still had no joy. The interface was both too wide and too thick for this tyre/rim combination.
I tried a looser tyre/rim combination, and that did work as shown. My advice? For tight tyre removal, don't abandon your traditional composite levers with narrow chiselled ends and decent leverage.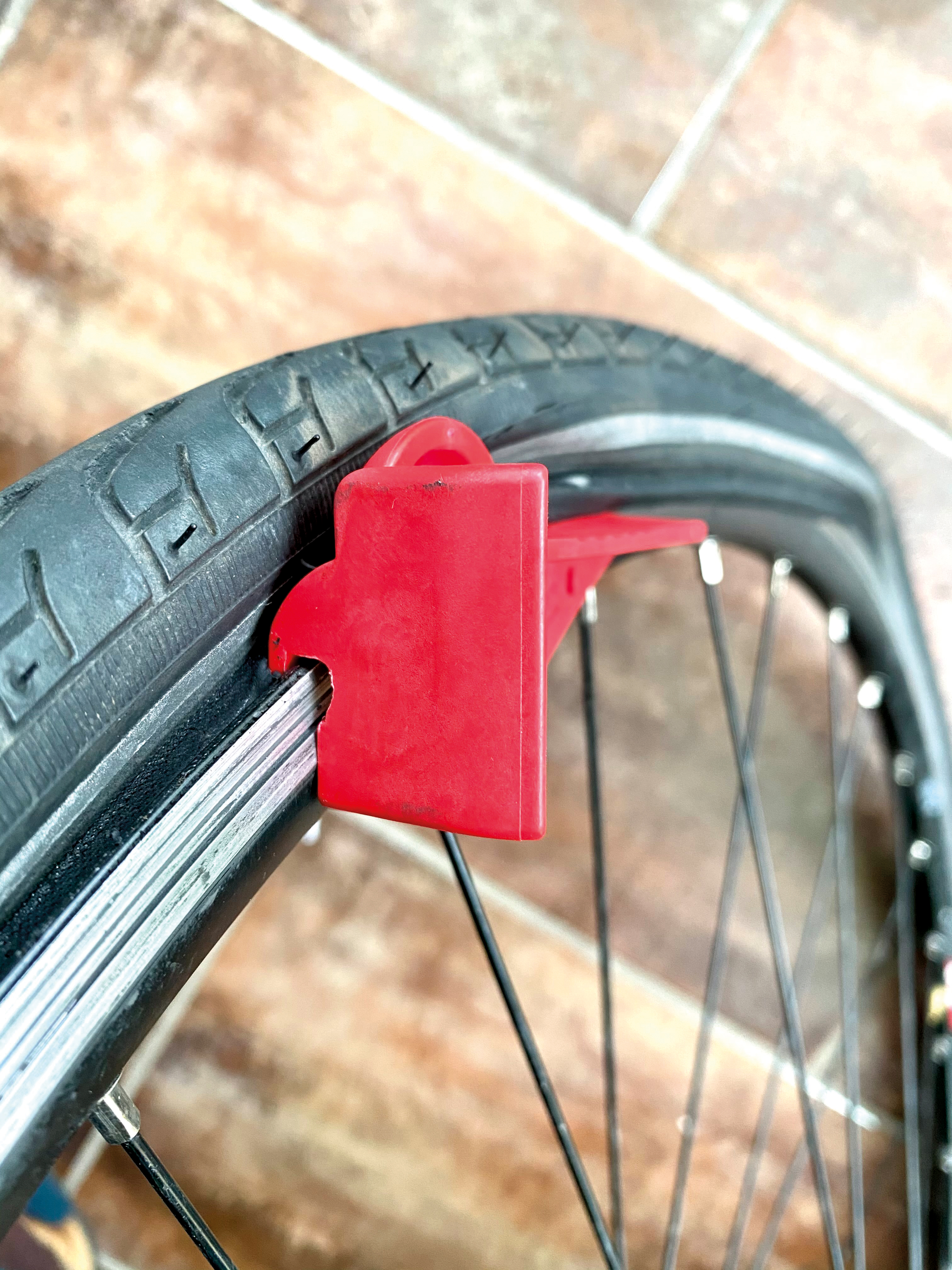 There was better news on the re-fitting. I warmed up on a loose-fitting tyre whose rim meshed perfectly with the tool, and the procedure was very smooth and rewarding.
With the tight-fitting tyre, though, two problems became apparent. Firstly, the hooked part of the rim (the part that enables the tyre bead to take high pressures by dovetailing with the bead) needs to be no wider than 3.3mm. Mine was probably 3.4mm as the tool was difficult to slot over the rim wall. I 'persuaded' it, which basically removed 0.1mm of the tool's recycled plastic material. The tyre did go on, however.
As I did the final push, the second problem manifested itself. The tool snagged some of the extraneous tyre rubber around the bead, which although only cosmetic is something I wouldn't want a customer to experience.
Next, I tried re-fitting a notoriously problematic Schwalbe Marathon Plus tyre. Again the tool worked perfectly as the rim was compatible.
The Tyre Glider costs £9.98 including VAT and p&p, if ordered directly from the website.
Verdict
All in all, this is an interesting design concept that favours a strong, dextrous hand. It's not a universal tool but if you have a compatible tyre and rim, you may be able to ditch your tyre levers!
Other options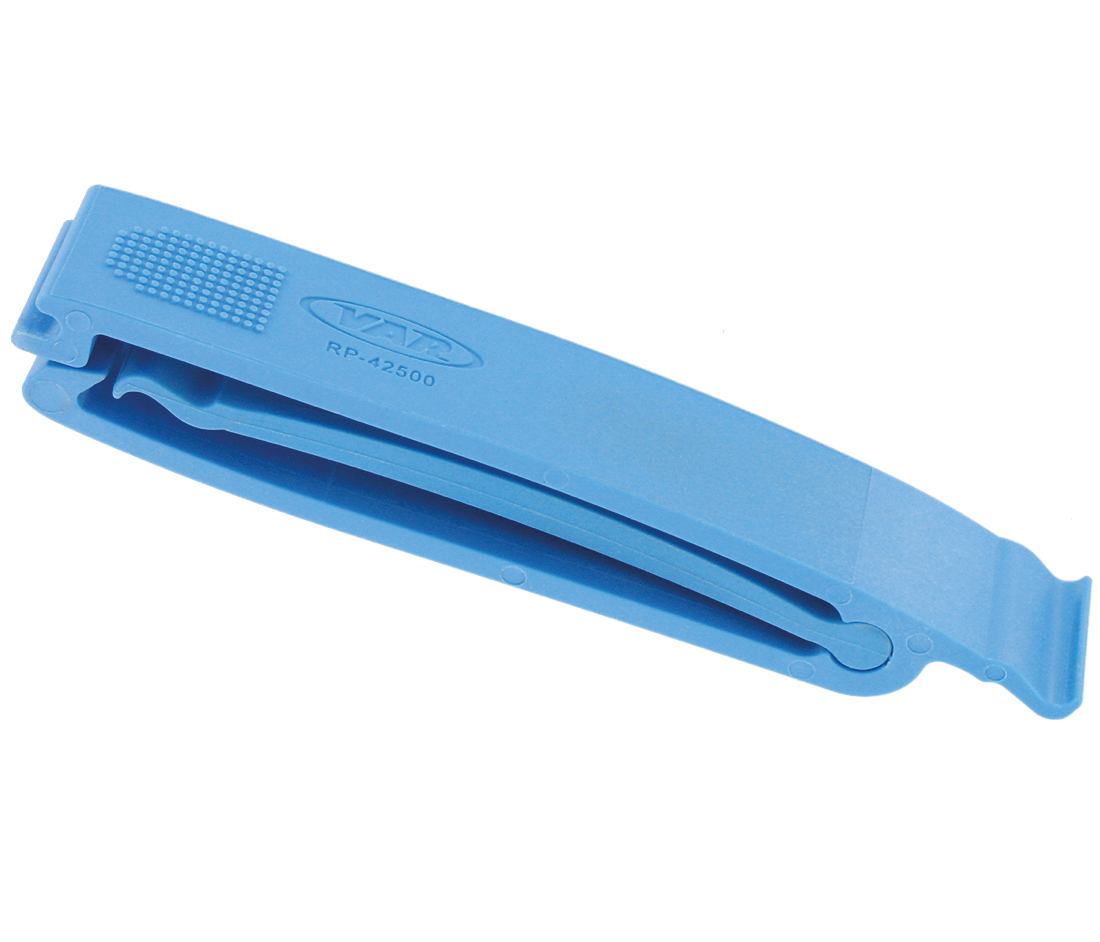 Compact 'bead jack' tool that is effective at getting even tight tyres back on the rim. Has an extra lever for removal. Reviewed in the April-May 2022 issue of Cycle magazine.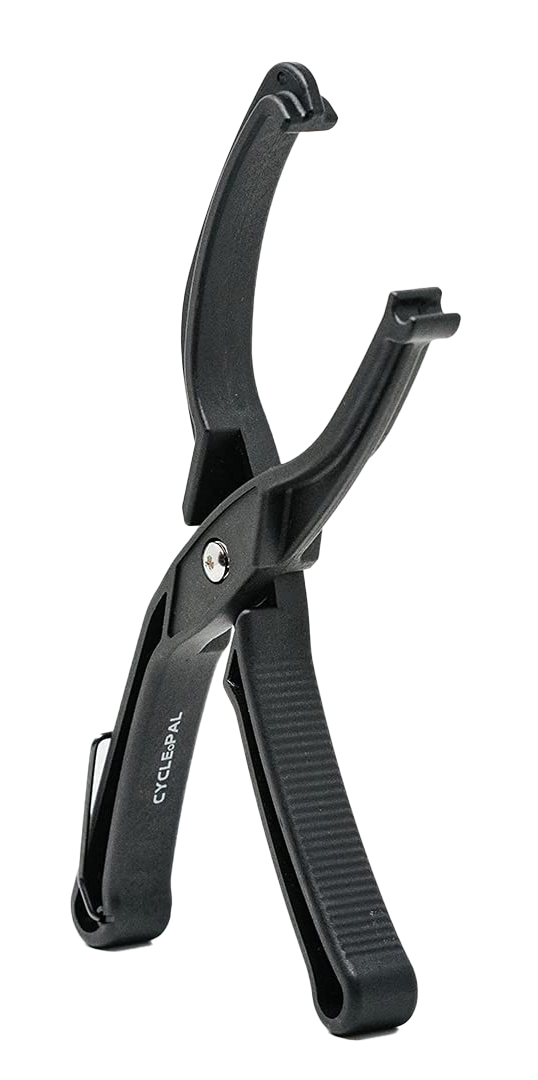 Doesn't remove tyres but reliably re-fits any tyre on any rim. Construction is robust and durable. Reviewed in the April-May 2022 issue of Cycle magazine.
First published in Cycle magazine, August/September 2022 issue. All information correct at time of publishing.