Review: Ratio 1×12 Wide Upgrade kit and Ratio 1×12 Road kit
SRAM's commitment to wireless shifting for their 12-speed 'ecosystem' has left their cable transmissions a gear short. These clever retrofit kits from UK innovators Ratio Technology let you cost effectively sync 10- or 11-speed SRAM shifters to 12-speed road, gravel or MTB derailleurs and cassettes.
The first plus is that the Ratio website has a very clear, simple guide to what matches, will/ won't work, and what other kit (cassette, chain, chainring or rear mech) you might need. Having recently introduced a 2×12 kit for double chainring bikes, and added retrofit long-cage options from Garbaruk, there aren't many combinations Ratio's kits can't cover. I've been testing the 1×12 Road Upgrade kit with a modified Force rear mech and 10-36t cassette as well as the 1×12 Wide Upgrade kit with a modified GX MTB mech and 10-50t Eagle cassette.
The kits themselves include the alloy 12-tooth ratchet cam needed to add the extra click to the shifters, as well as a new mounting bolt. You also get new 12-speed jockey wheels on the road upgrade kit and a new cable fin for the rear mech on the Wide upgrade kit.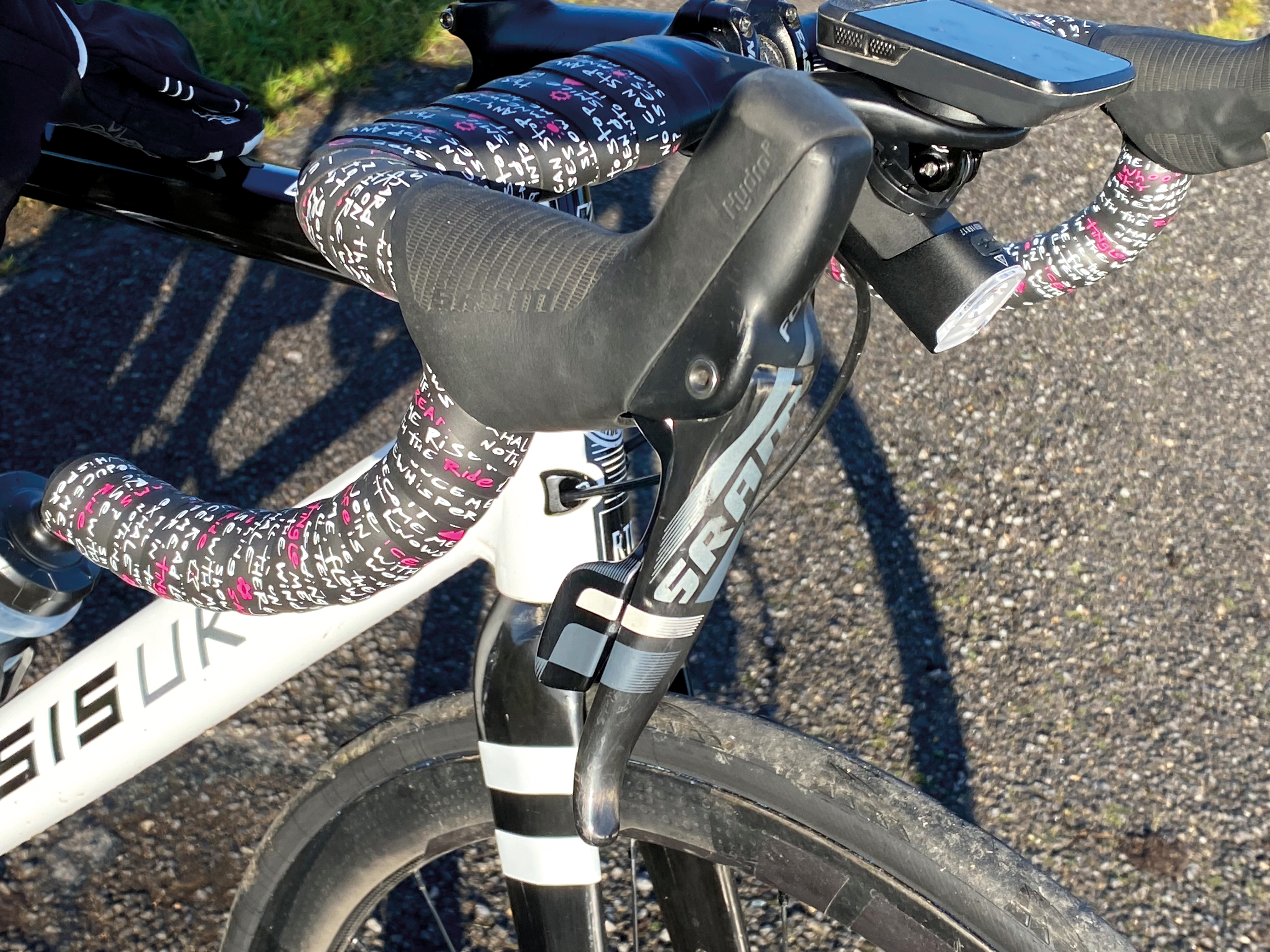 As long as you're patient, follow the instructional video on the Ratio website carefully, and completely remove the cover panel on the shifter, swapping the original 11-speed cam for the new 12 speed cam is simple, even with the shifters still on the bike. In fact, rethreading the cable into the awkwardly-angled internal channel was what took most time on both installs. Definitely use a fresh cable with a sealed end.
The jockey wheel and cable fin swaps were equally easy too. I did have to fettle the cable tension slightly during the first rides to get a perfect sync. Fit a barrel adjuster to the outer if you don't already have one.
I've had zero problems since, with crisp and accurate shifting right across the tight road block with a flat-top chain and across the super wide-range Eagle cassette with an MTB chain. The Eagle set up is running on a tandem, but the extra torque and cable length hasn't phased the setup at all. In fact, the more I've used the shifters the more they've seemed to smooth out and get more accurate in their shift. They will invalidate any warranty on your SRAM shifters or rear mech, however.
Verdict
Ratio's kits are a simple and extremely cost-effective way to get the benefits of any of SRAM's 12-speed cassette options from 10- or 11-speed shifters.