Cycling champions: celebrating volunteers
After a break of a few years due to the pandemic, June 2023 saw the return of our annual Going the Extra Mile Volunteer Awards. The slimmed-down format had just four categories open to anyone connected with Cycling UK: most inspiring individual; most inspiring group; most inspiring campaign activity; and most engaging volunteer-led event.
We wanted to celebrate the diversity of our activities and recognise those outstanding individuals and groups whose commitment to encouraging millions more people to cycle supports Cycling UK's vision of a better world by bike.
It was difficult to single out winners from the dozens of impressive and thought-provoking submissions received. The shortlist (see 'And our runners-up were') consisted of those who had received the most outstanding nominations and best reflected the different ways in which our members, volunteers and supporters contribute to the charity's mission and incorporate our values.
Most inspiring individual
Kim Suleman from Cycling UK-affiliated group Linskill Riders Community Cycle Club (CCC)
We were inundated with people wanting to pay tribute to Kim, who only took up cycling in March 2021 aged 61, despite having to overcome spinal injuries. "Kim worked hard to get herself out and about on her bike," one of her nominations said.
"She is an enthusiastic and supportive member of our CCC. She only qualified as a ride leader last year but hasn't looked back. Not only does she help facilitate rides, she also now regularly leads her own. Kim is an inspiring, very motivated volunteer, and she works hard in her role as a group leader."
Linskill Riders was set up as a Cycling UK CCC in April 2021 under the umbrella of the Linskill and North Tyneside Community Development Trust (a registered charity). It is based at a community centre in North Shields. The club delivers basic maintenance lessons, learn-to-ride sessions, regular monthly rides and takes part in our Big Bike Revival.
Kim organises several rides each week, devoting 8-10 hours to the group. It means that people have more rides to choose from, and those who live on their own have the opportunity to ride in a group and make new friends.
Kim said: "I am very humbled and surprised that people have taken the time to nominate me. I had been there with the wobbles and knew if I could do it, so could everyone else, with a little encouragement. I completed a Cycling UK ride leader's course, which boosted my confidence.
"I love volunteering, meeting people from all walks of life. I have become a more assured cyclist and enjoy giving a little of my time to ensure the members of our group keep on cycling."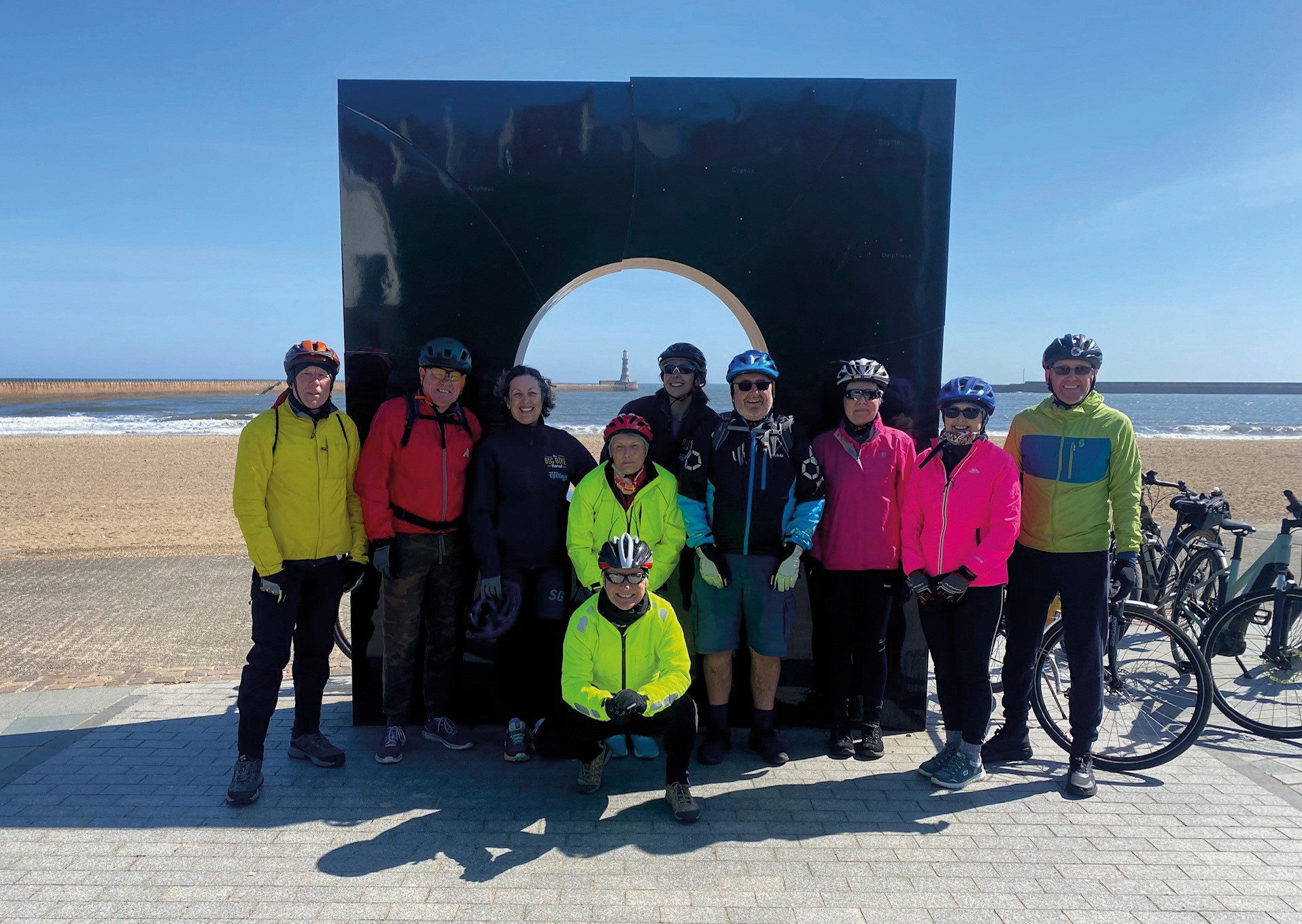 Most inspiring group
Cycling Minds CCC
Cycling Minds is also based in the north-east of England and part of the England-wide network of Cycling UK Community Cycle Clubs. It was funded by a grant through the Sport England Together Fund, which is supporting the running and development of the Link Community Cycle Hub in Hexham.
Cycling Minds' slogan is: 'Connecting, empowering and healing people and communities through cycling'. The club only started in April 2022 but has already achieved so much. It uses cycling to support young people who may be from disadvantaged backgrounds and who may struggle to engage with society and the job market.
Nominating the club for the award, its supporters said: "Cycling Minds offers great and wide-ranging services from training, e-bike hire and guided rides to workshop provision. They are lovely people doing great work and have made a significant contribution to the local community, having a very positive impact on wellbeing and mental health through encouraging more people to cycle."
They singled out founder Toby Price for praise: "He has worked tirelessly to establish this project and is passing on his extensive cycling knowledge to young people and other volunteers … Toby is making a difference for many beneficiaries of his services, and is a beacon for cycling in Hexham."
Toby, who has experienced mental health difficulties himself, said: "Cycling Minds is not just a cycling club. It has launched its own charitable e-bike ride and workplace training programmes, run lots of events for Cycling UK and other organisations, installed two public bike repair stations for people to use (with another two on the way), serviced hundreds of bikes and refurbished and sold many more.
"It's great to see our work being noticed, especially as a new organisation. We have plenty to be proud of since we launched, although it has been an uphill battle with lots of challenges along the way. Knowing an established organisation like Cycling UK recognises the value of what we have started makes all the hard work worthwhile."
Most inspiring campaign activity
Brian Shannon, Belfast Cycling Campaign
Nominating Brian for his award, Cycling UK's engagement officer for Northern Ireland, Andrew McClean, said: "Brian has been a Cycling UK Cycle Advocacy Network (CAN) local rep for the Belfast area for around one year now. He has put hours of volunteering into supporting Cycling UK event evenings and initiatives such as Belfast bike buses. He is also a founding member of the Belfast Cycle Campaign.
"On top of this, Brian has also pioneered the 'Share our Cars Belfast' scheme for residents to reduce the need for car ownership and car dependency. He has leafleted residents, been featured in our national media – both in print and on radio – lobbied the council and politicians in the Assembly for support and legislative change, and managed to get several groups committed to sharing their cars.
"Throughout this scheme, he has maintained his core message: car sharing is not a way to give more people access to cars but a way to get more people to walk, wheel and cycle for journeys where they do not need a car."
Brian said: "I have been interested in solutions for climate change since I was a teenager. Being from a rural background, I had initially thought that our transport problems would be solved with technology so I bought an electric car.
"Over time, it became more apparent that we also need substantial changes to our personal habits. Knowing that widespread bicycle use could be a viable solution for most trips, I decided to focus on car clubs, raising awareness of how they can work together with public transport and active travel to solve our transport problems.
"I'm delighted that my efforts to improve the liveability of our cities have been recognised by Cycling UK."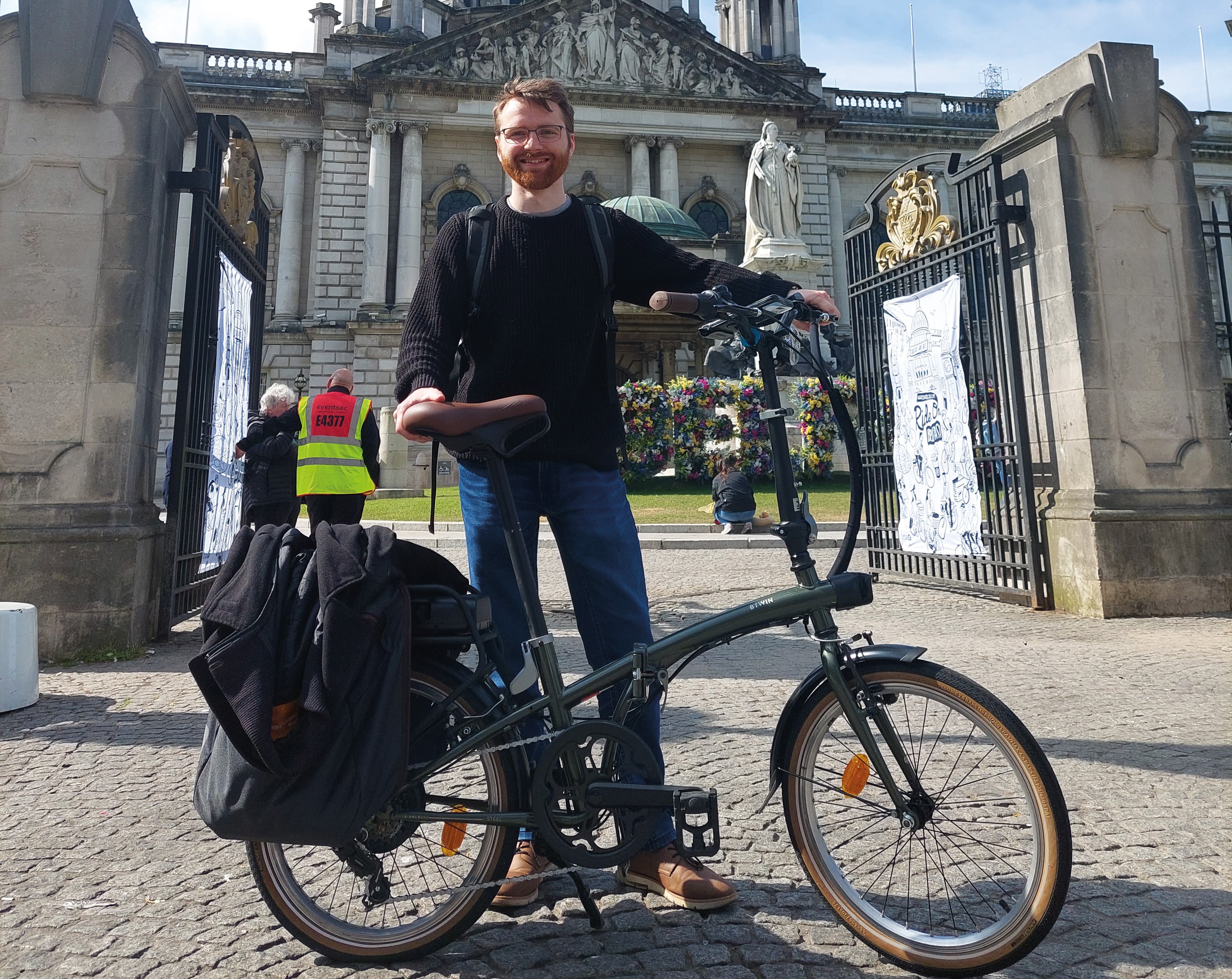 Most engaging volunteer-led activity
Fife and Kinross Centenary Celebrations
To celebrate Fife and Kinross CTC's 100th year in 2022, the committee, led by chair Linda Body, planned a series of events throughout the year. Events included a family-friendly treasure hunt, several longer group rides, a celebration dinner and even a traditional Scottish ceilidh.
These events brought together members new and old to celebrate the years gone by and build excitement for the years ahead. Linda said: "The award is much appreciated. We certainly did put in quite an effort for our centenary year."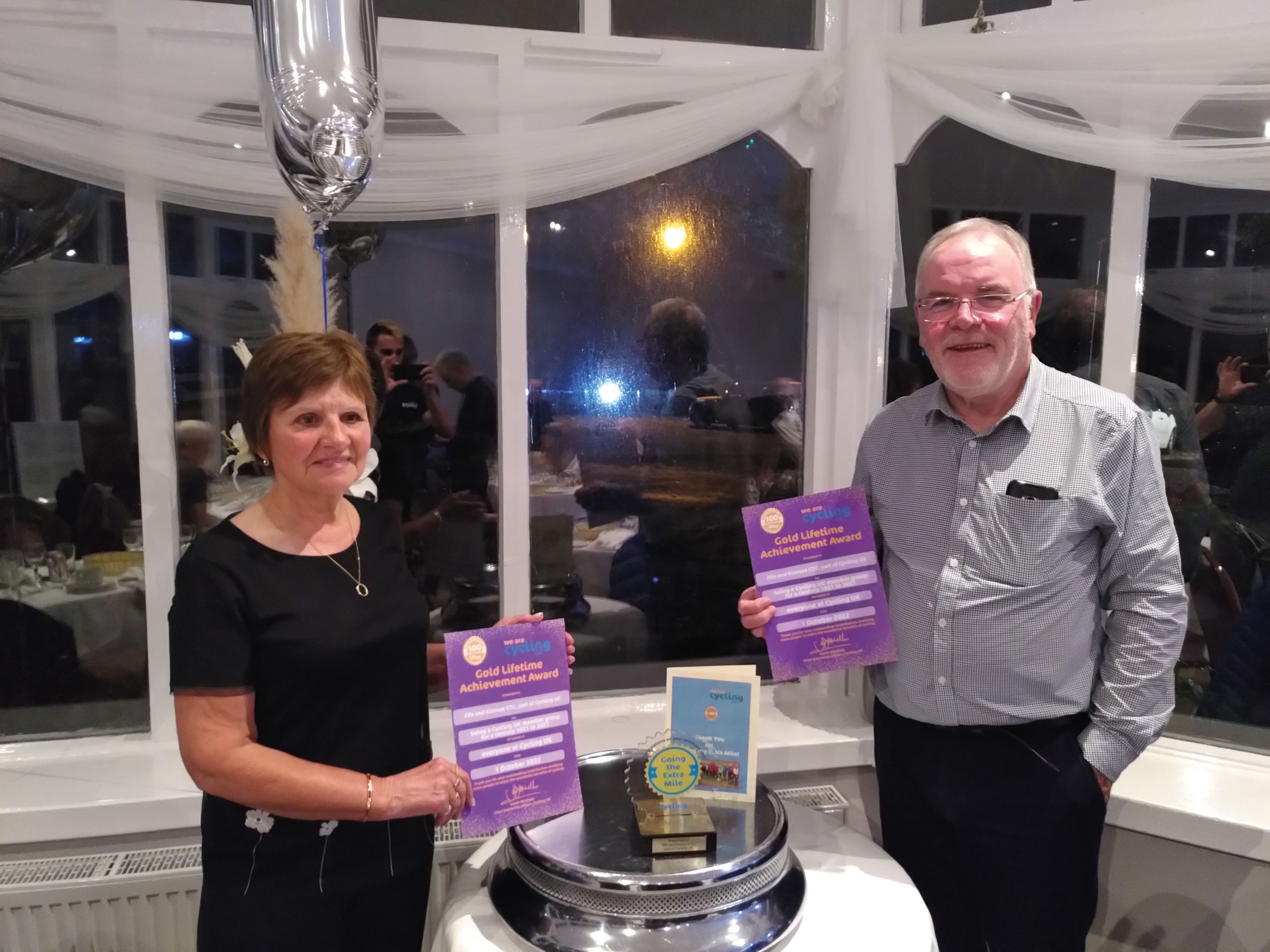 Cycling UK's roll of honour
Cycling UK supports around 8,000 direct and indirect volunteers who are helping to make the world better by bike. All our award winners' names will be added to our Roll of Honour and they'll receive a Going the Extra Mile certificate.
Chief executive officer Sarah Mitchell commented: "I am hugely grateful to the many dedicated volunteers who support the work of Cycling UK in so many big and small ways – campaigning, running our local clubs, leading health walks in Scotland, organising events, fundraising, acting as trustees… the list goes on.
"Particular thanks go to our long-standing volunteers who have dedicated many years, often decades, to Cycling UK's endeavours. All of this makes a huge difference to getting more people cycling and showing the huge benefits riding bikes can bring to society."