Local campaigner stories: green lane rallies in Anglesey
Your rallies have been really successful. Start by giving us a flavour of the events
We held our first rally in Llangefni in May. More than 500 people came along, comprising of families, walkers and cyclists. We even had 30 horses and riders join in.
We started at the council carpark with a 'call to arms, legs, pedals and hooves' by our chairman. We purposely planned a mass walk and ride route along the town's one-way system to create maximum impact. It was led by a supporter driving an old Nuffield tractor, followed by horses, a Land Rover, and then walkers and cyclists bringing up the rear.
We certainly created a huge impact in town, with people coming out of the shops to watch, clap and cheer. The support was quite overwhelming. As it was our first rally, we really didn't know how many people would show, and we were surprised, stunned even, by the numbers who turned out. It was a good thing we had a big car park to work with.
We held a second rally in Amlwch on a rather damp and windy day in July. Despite the weather conditions we still had more than 250 participants.
That sounds really exciting! Tell us more about the background
Anglesey is a popular tourist destination, with a spectacular coastline and beautiful beaches. A disused railway crosses the island, from south to north.
A group of us have a vision to transform it into 18-mile traffic-free, safe space – a green corridor for the benefit and enjoyment of local people and visitors. Lôn Las Môn is from the Welsh language, 'Lôn Las' means 'Green Lane' and 'Môn' is the Welsh name for Anglesey.
There have been several ideas and feasibility studies in the 30 years and more since the railway closed. One is to re-open a 'Heritage' railway line, another is to create a multi-use path, accessible to people of all abilities.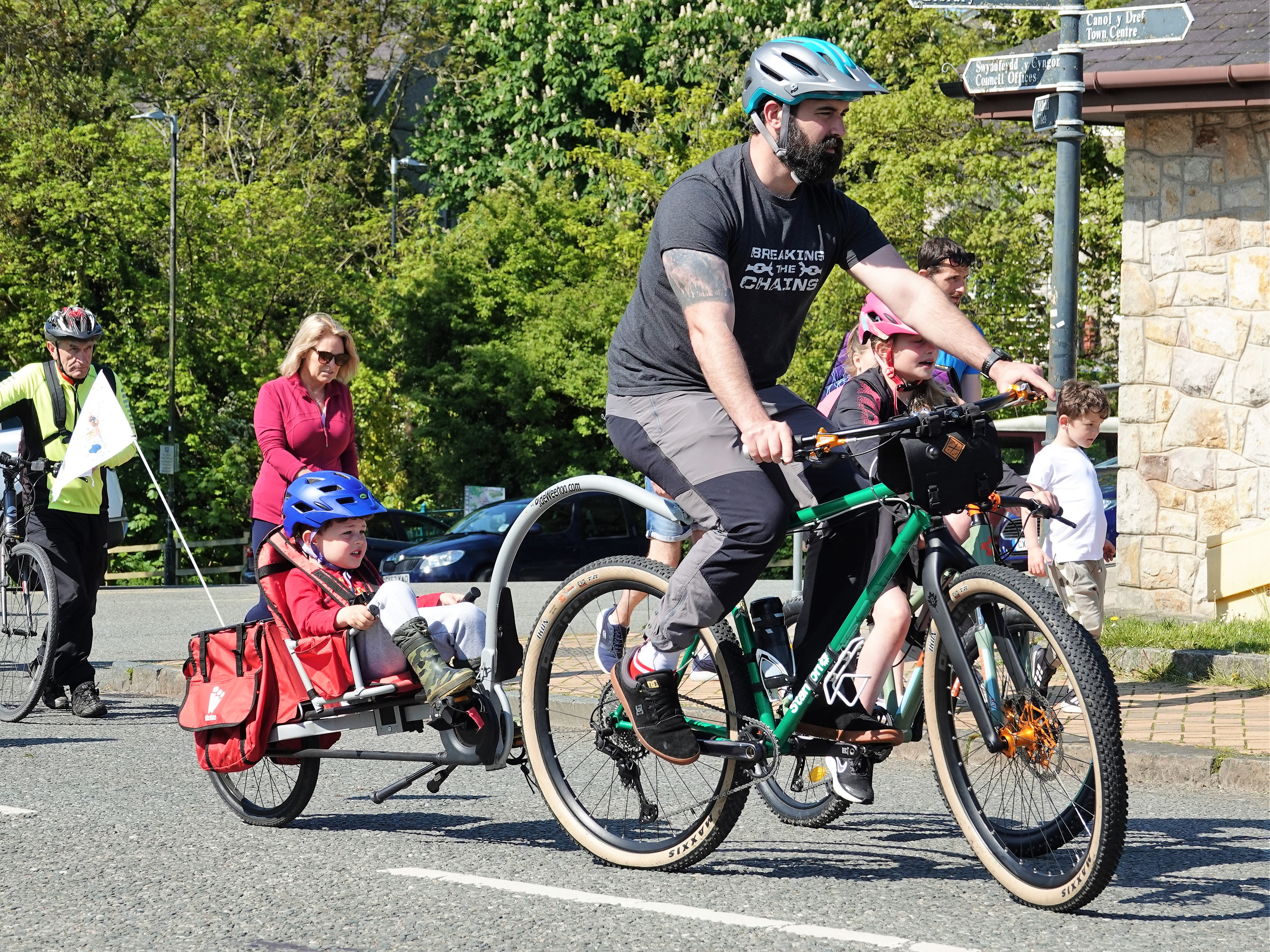 How did you get involved?
A group of us met in 2019, before the coronavirus pandemic, and decided to reboot the campaign for a path. We believe that a multi-use path will be of greater benefit to local communities, the environment and the economy than a heritage railway line.
We started by launching a Facebook group, which grew rapidly gained wide support from the local population, business and organisations. We took a professional approach, supplying as much detail as possible on the benefits without too much emphasis on solely tourism.
Why did you organise the rallies?
We felt that decision-makers were overlooking us. We wanted to have greater visibility and impact.
Earlier this year we formulated our proposals and produced a report, 'Lôn Las Môn – The case for a Multiuse Path'. We needed to attract the attention of our local MP, the local council and rail minister Huw Merriman.
We certainly got noticed and presented our report to the leader of the council, who along with the chief executive, was rather blown away with the numbers attending!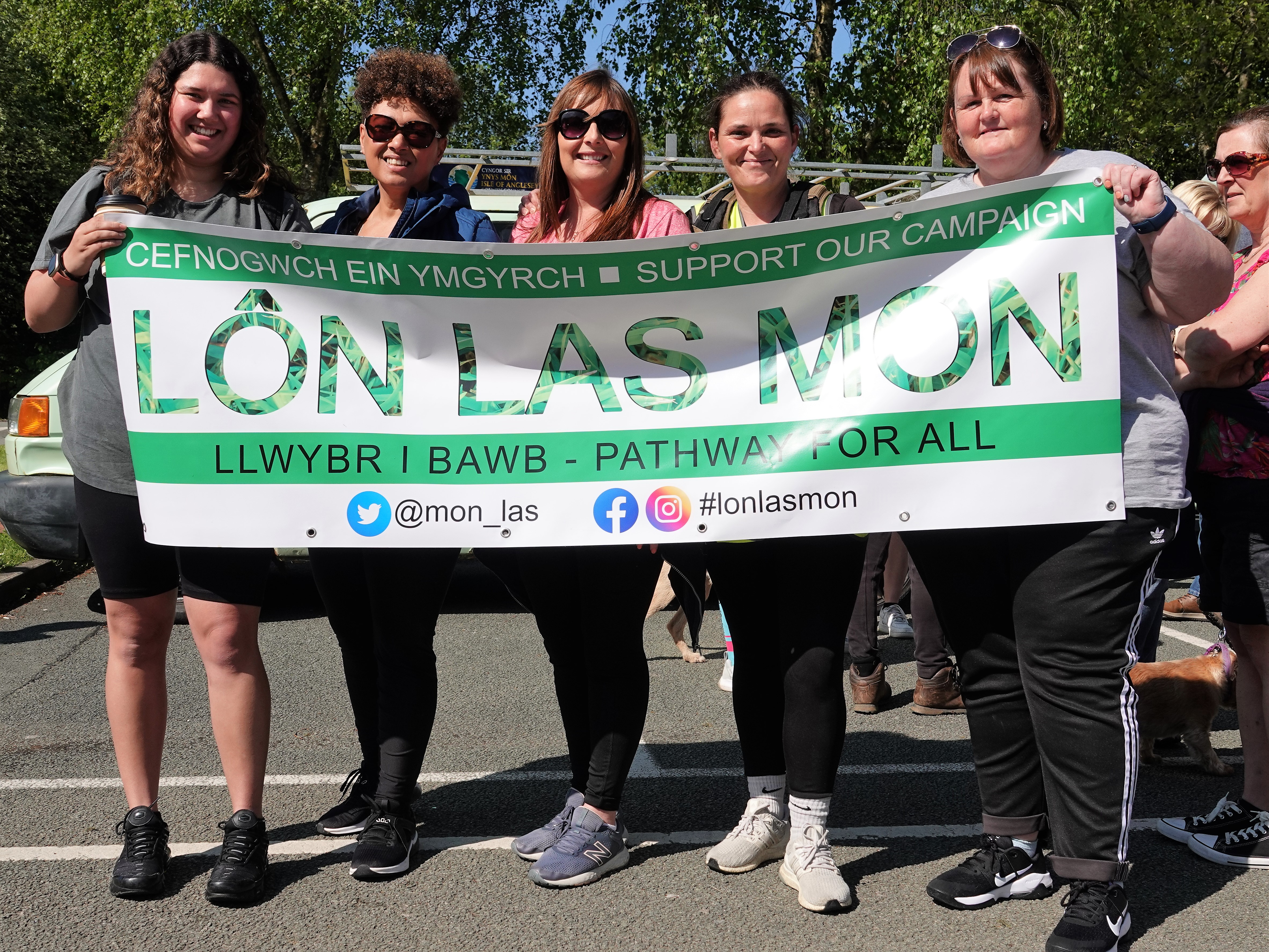 How did you promote the rallies?
Much of the publicity and gathering support for the rallies was done with a mixture of promotion on various social channels and then a lot of legwork delivering leaflets and posters.
We particularly engaged with people in some areas who had been sold an idea of a heritage railway line bringing in flocks of tourists, revenue and employment. None of this has materialised, and so many people are realising that a multi-user path would be of far greater benefit to a wise swathe of the population as well as visitors to the island.
The notion of paths and trails not bringing in revenue to local businesses and providers also needed to be dispelled. Studies from the King Alfred and other paths, as well as the recently launched Traws Eryri, helped massively to show that there are many economic benefits.
What were the challenges in organising the rallies?
Other than the promotion, the challenges were mainly administrative: negotiating the various forms, insurances and permissions required by the local council and North Wales Police. There were many hoops to jump through, but the result meant it was very much worth our effort.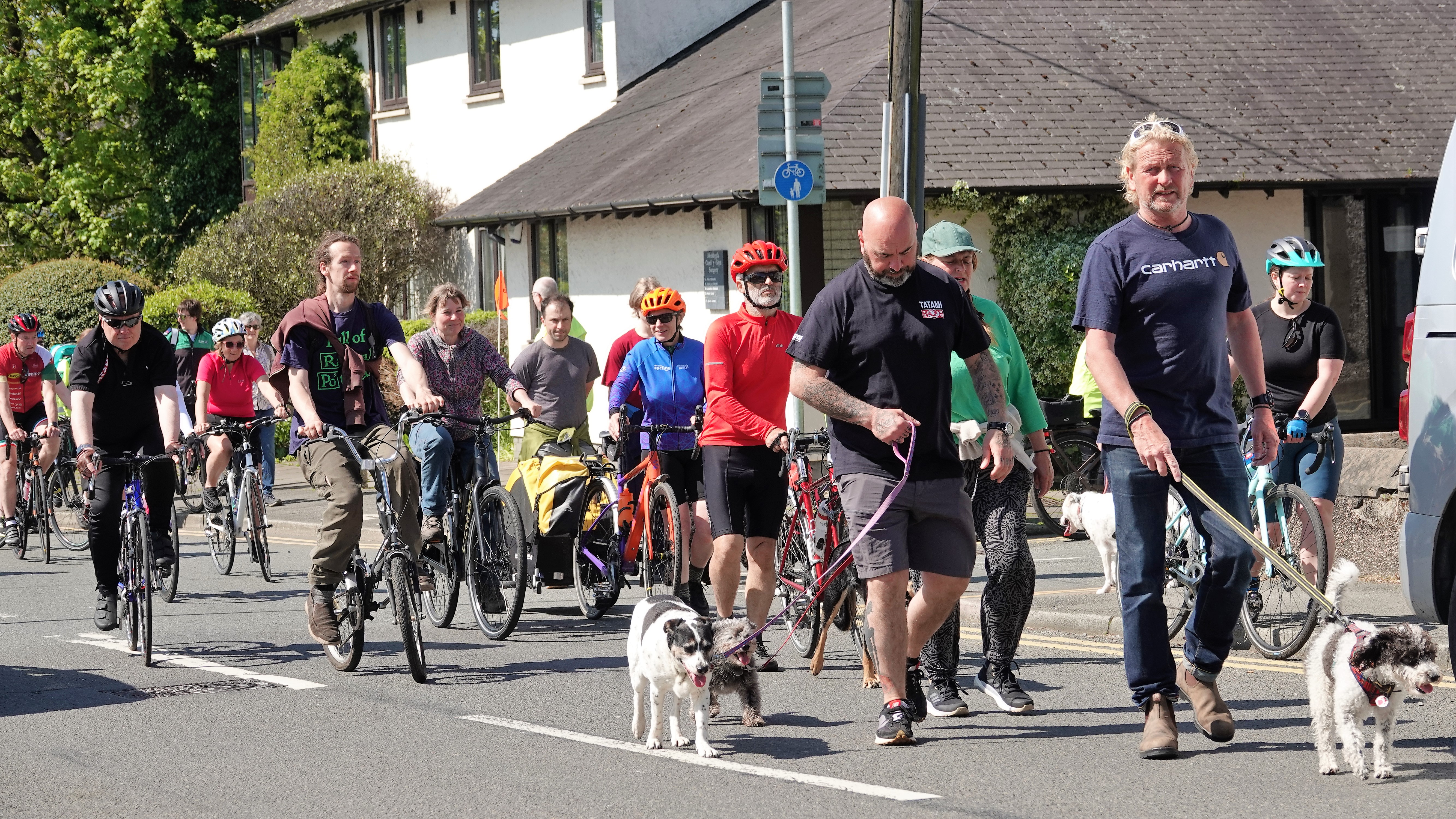 What is the result of organising the rallies?
The council is properly engaging with our report, and we've met with Huw Merriman, the railways minister. This meeting was timely and vital, as alongside our Lôn Las Môn report is a competing feasibility study that focuses on restoring the line as a working railway. The costs for full rail restoration range from £93m-£144m.
Our campaign for Network Rail to allow the redevelopment of the old line by a community interest company or social enterprise, for the benefits of the whole community, will cost approximately £10m.
The final decision on whether to proceed with restoring the railway lies with Huw Merriman.
What is your advice to people thinking of organising their own local rally?
We could really have done with some music on the day, as it had a carnival feel about things. We did have a local coffee pod and ice-cream van, and local cafés on the route also benefitted from the numbers present.
We could have done with some stalls and perhaps a display area for our plans – this is on the horizon for our follow-up events.
How can people support your campaign?
We keep our Lôn Las Môn facebook page updated with our news and ways people can get involved. At the time of going to press there is an active survey which we invite readers to complete.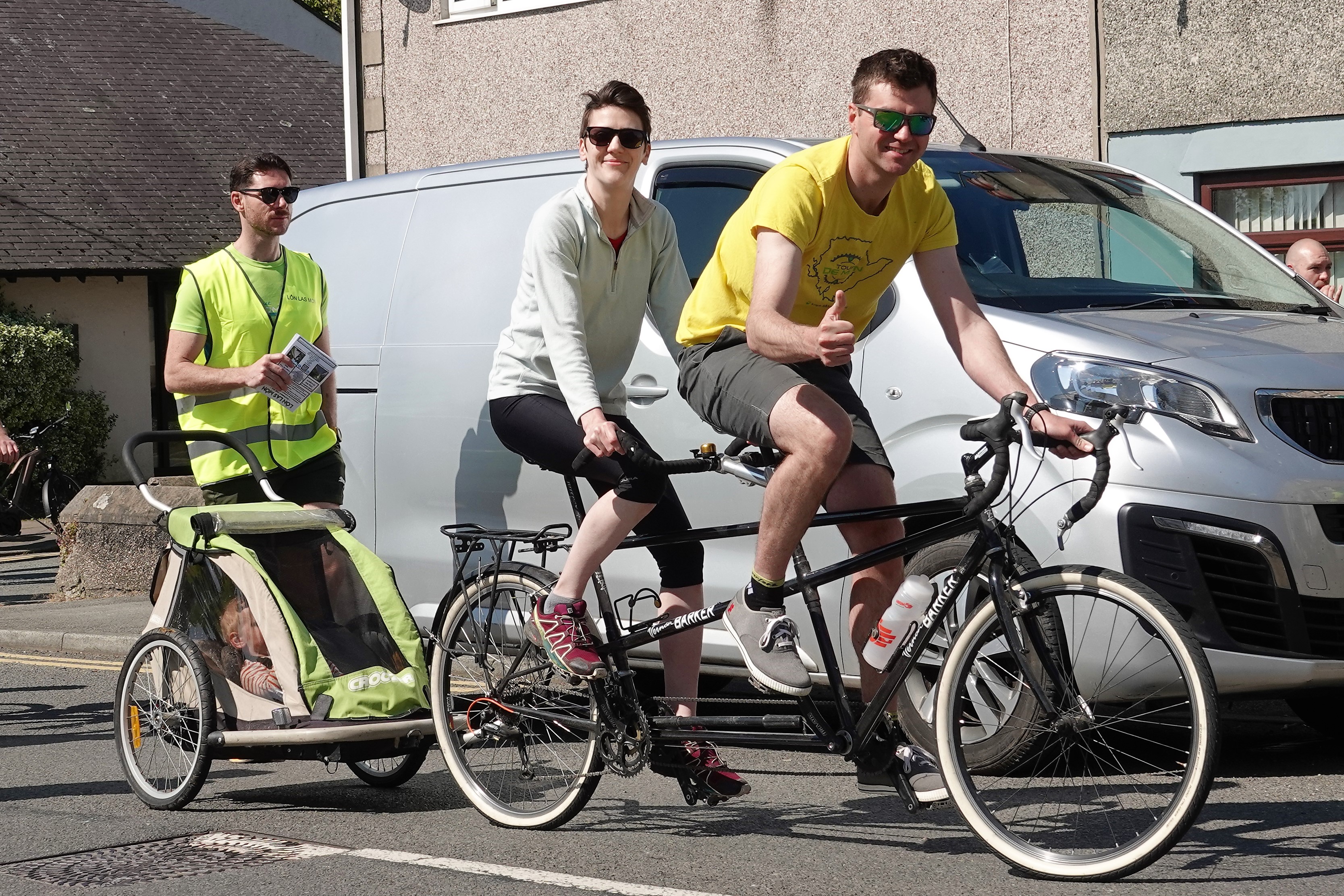 Find out more about the Cycle Advocacy Network