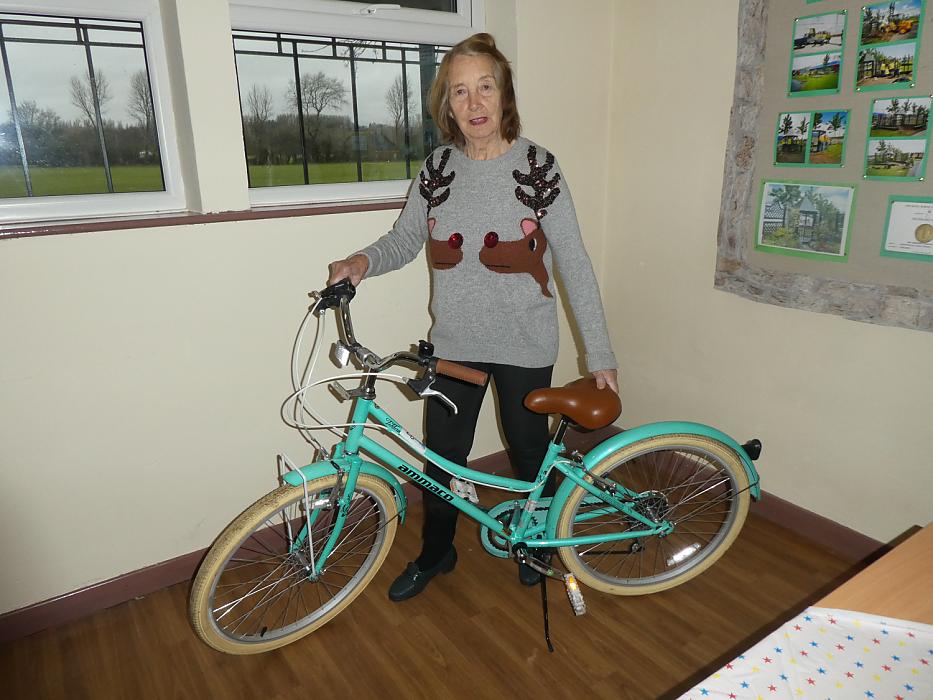 Pauline Fearenside
90-year-old Community Cycle Club member
You wouldn't believe Pauline Fearenside is 90 years old as she zips past on a bike at the Walsall Arboretum Community Cycling Club. After being a keen cyclist in her younger years, Pauline has fallen back in love with the bike since joining the club. Now the oldest member of the group she is a reminder to everyone how cycling can keep you young!
Pauline Fearenside said…
A lifelong cyclist, Pauline learnt how to cycle at just three years old and didn't stop until she was in her 80s.
"I had stopped cycling because I felt it was too dangerous on the roads, but then the Walsall Arboretum Cycling Group started and I thought brilliant! I can not only cycle again but I don't have to buy a bike, I can borrow one."
Orignally a nurse, she retrained as a teacher and in her free time enjoyed cycle tours along Hadrian's Wall and taking the train to Exeter and cycling around the coast of Devon and Cornwall. "I cycled all the time really, every day."
"Cycling makes me feel like a bird, silent, swooping.
"It's kept me young and the drive to want to cycle. It's certainly helped my knees and shoulders and kept me alert. Having to be on the lookout when you're riding.
"Cycling has been very good for me because it's something I can do without having to join a team or sign up for anything. It's something you can just do, you can even do your own bicycle maintenance. Repairs are affordable, you can buy yourself a map and off you go. It's helped my sense of being independent."
Nominated by…
Pauline Fearenside was nominated for the 100 Women in Cycling by Lesley Easter, who said: 
"Pauline used to cycle a lot when she was younger but has been able to rekindle her love of cycling through the Walsall Arboretum Community Cycle Club. She is an inspiration to all that know her and I cannot believe that she is 90 years old as active as she is. We are all proud to know her!"