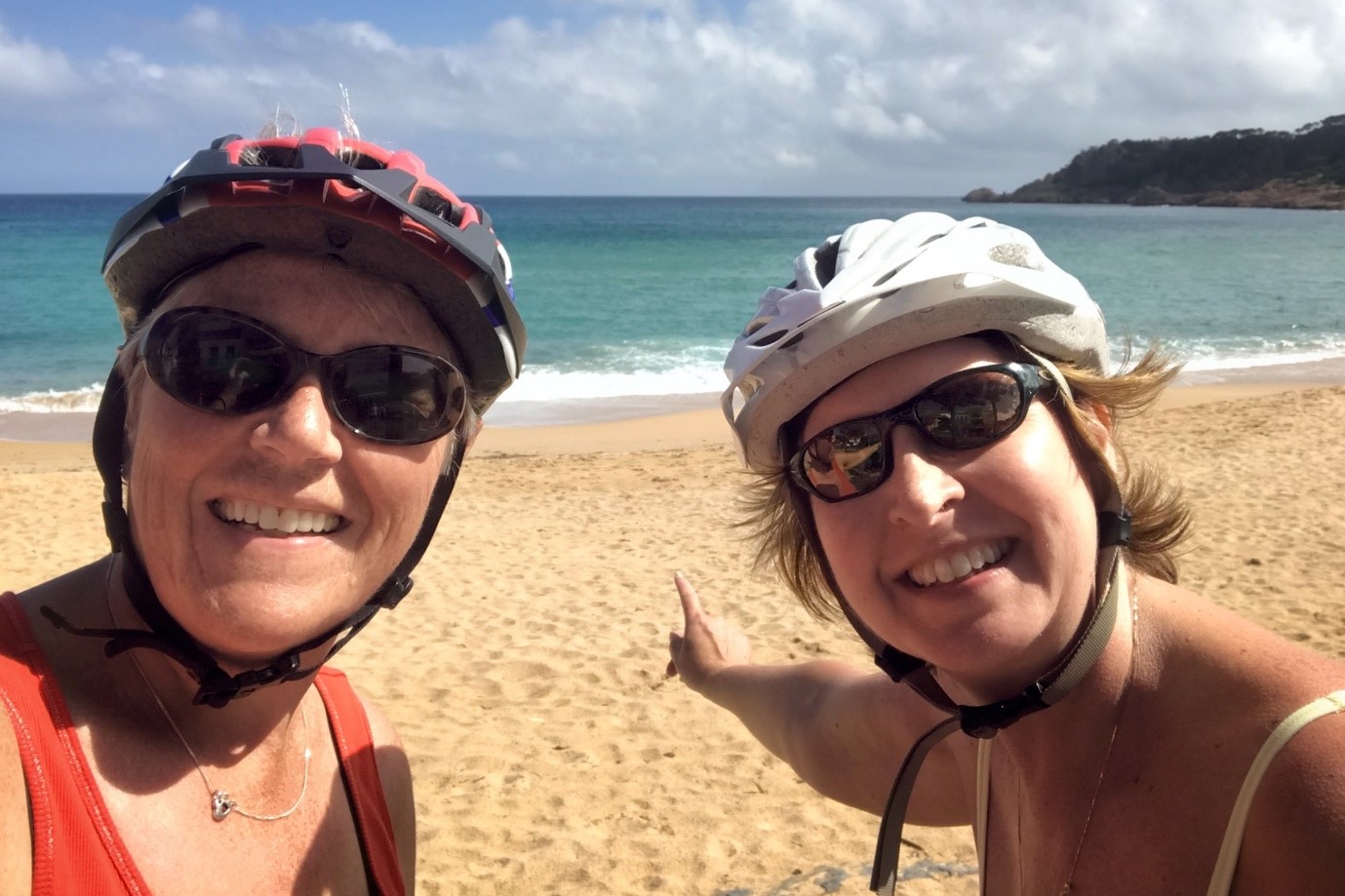 Pam and Hayley
Bikeability instructors, 2 Ladies Go Cycling
Known as 2 Ladies Go Cycling Pamela Harridine and Hayley Yarsley are both Bikeability and learn to ride instructors and qualified mechanics based in Worcestershire. In addition to teaching children and adults they inspire others to participate in cycling through their many charity cycling adventures. 
Most of all we love cycling and want to promote it as a fun and healthy activity as a part of daily routine

Pam and Hayley, 2LadiesgoCycling
They've cycled London to Brighton, across Catalonia, Holland and 100 miles a month throughout 2019. Since lockdown they've taken on a virtual Route 66 cycle. Always coming up with new and inventive ways to engage with people and inspire them to go cycling, their latest venture uniquely named AsparaRides (beginning on Asparagus Day!) provided routes for people of all abilities to have a go during their daily exercise.
Nominated by…
Pam and Hayley were nominated for the 100 Women in Cycling by many people who have been inspired by them, here are just a few of their comments,
One of their students said: "They came to my school and we did bikeability level 2. I went out on the roads. At first I was a little scared but they showed me what to do and I was much happier and more confident. It was lots of fun." 
Another nominations said: "Both Pamela and Hayley inspire me to get out there and have adventures. I follow their planning and travels and their discoveries. Watch and cheer them on as they participate in many local events and organise community cycling events such as the Asparagus Cycle. They're fantastic!"