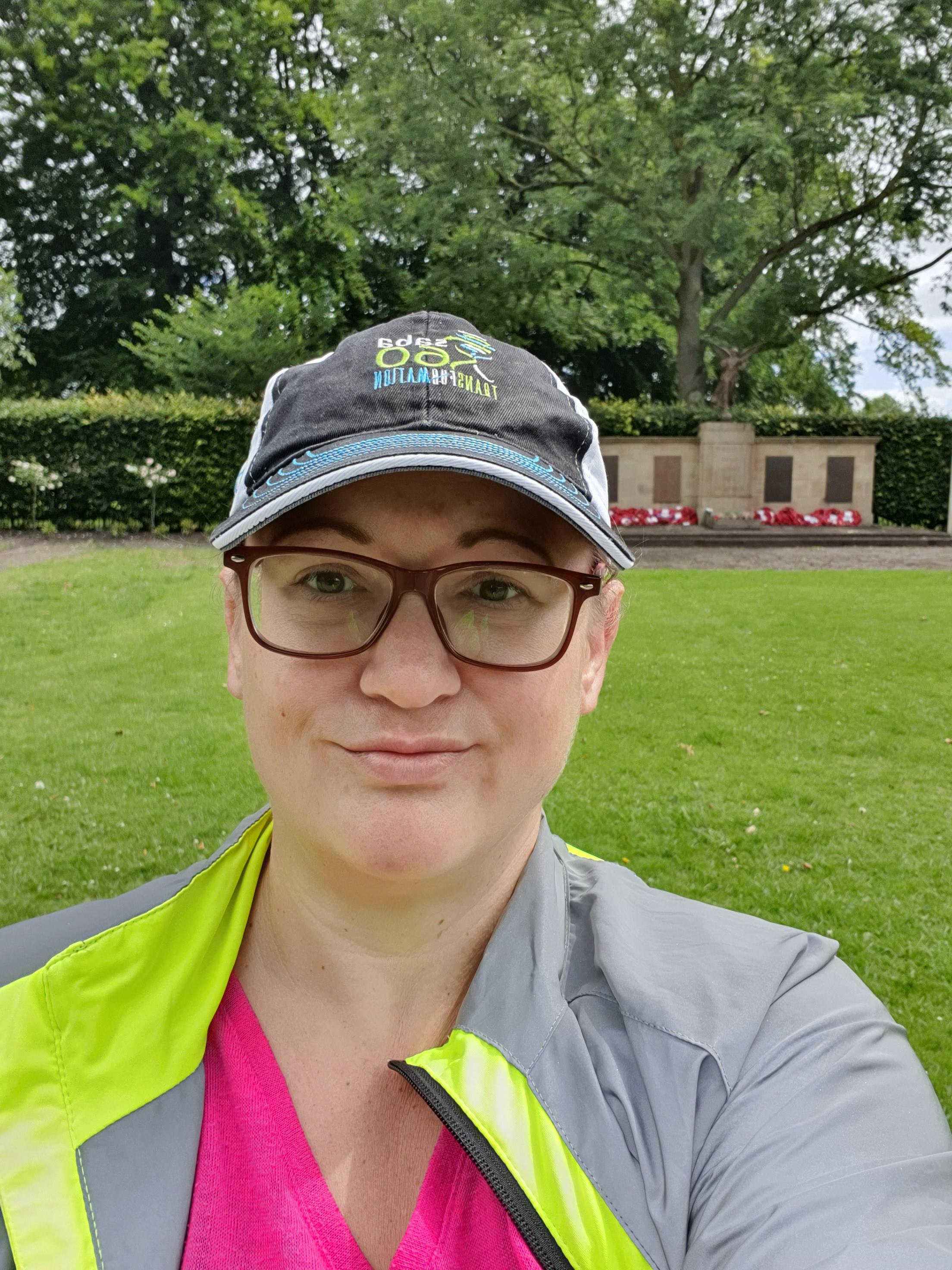 Natalie Allanson
Community volunteer and motivator
Natalie joined her local cycling group to get fitter and improve her mental health. She has gone on to push her own limits, increase her confidence and recognise her own potential. She is now a key member of the group helping others and using her own experiences to enhance that of others. 
Natalie Allanson said…
"I've always enjoyed riding a bike from being little, in fact I think one of my earliest memories of riding my bike was when I broke my foot through trying to move some paving stones as they were in my way in the garden and I wanted more space to ride my bike.
"Cycling gives me that 'me time' and time to get away from the everyday hustle and bustle of life. 
"It helps me to clear my mind and blow the cobwebs away. It's not only a great form of exercise for my body but it exercises my mind too.
"I wanted to lead a healthier lifestyle and get fitter, so I joined the local cycling group (Pedal Away and Station Wheelers) I'd seen advertised by my Local Health Improvement Team. It was a beginner's ride and we rode out from the tennis courts on Princes Park in Irlam every Tuesday at 10am. The group was really friendly and encouraging and I really enjoyed our weekly rides. It was from that group that I progressed into the intermediate group and went from doing five or six-mile rides to 15 miles or more. 
Being part of a social cycling group has not only improved my mental health, but my physical health has gone from strength to strength too

Natalie Allanson
"I've even picked up a few new skills along the way too, including my volunteer ride leader certificate, I've also learnt how to fix a puncture.... as I've had one or two along the way! I think at one point if we'd have kept a record, I was having at least one a week.
"Being part of a social cycling group has not only improved my mental health, but my physical health has gone from strength to strength too. Hills used to be my nemesis but now I ride confidently up them without stopping."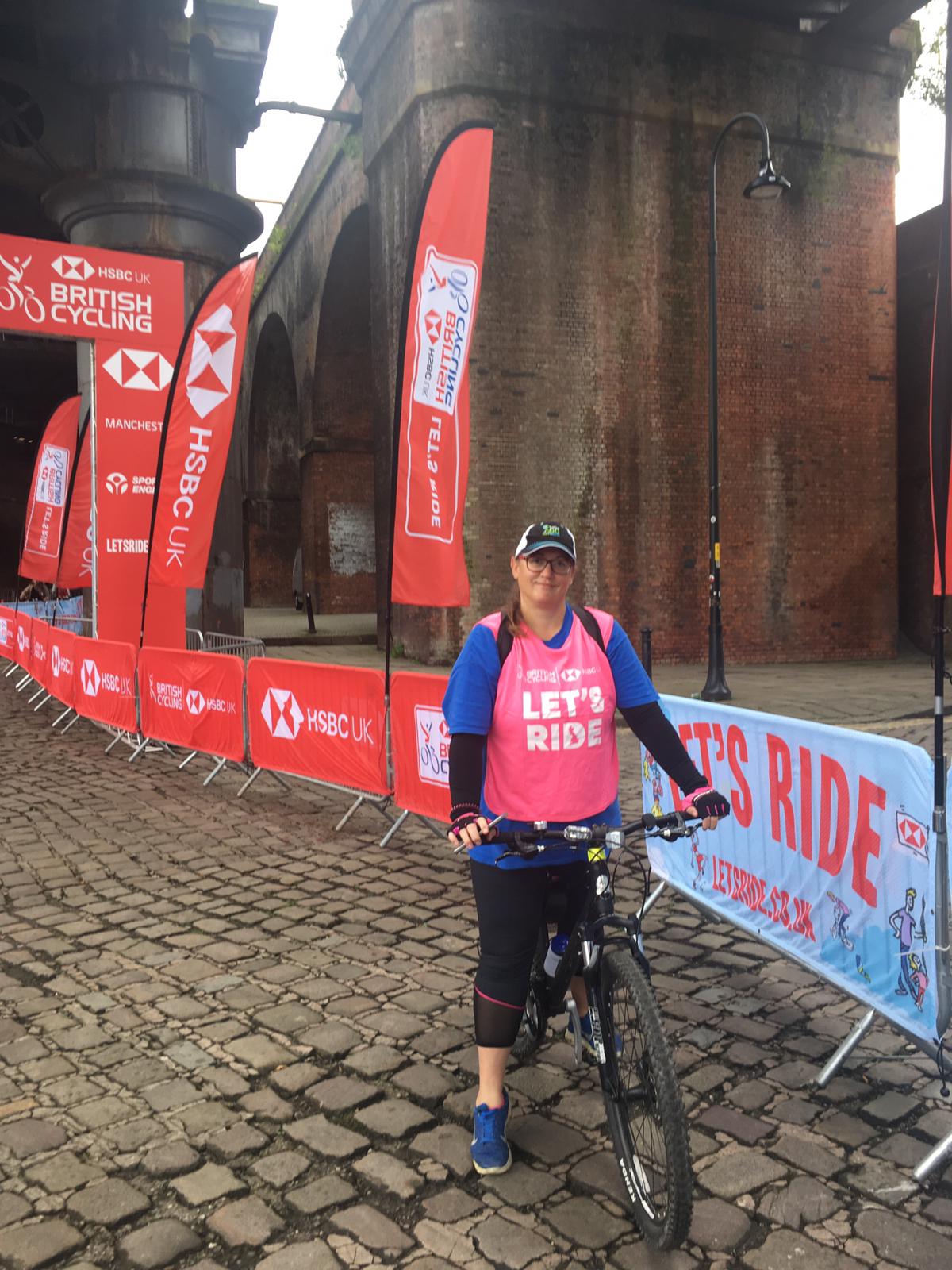 Nominated by…
Natalie was nominated for the 100 Women in Cycling by Nancy Waine, Co-orindator for Pedal Away who said: 
"Natalie started cycling with the Pedal Away beginner's group in Irlam just last year. Her aim was to ease herself back into the saddle and get riding to improve her physical and mental health. Once she gained her confidence and improved her stamina she was eager to progress onto our intermediate group on a Thursday. Pushing herself that little bit more her fitness and confidence started to grow, no longer getting off her bike to push it up the hill but taking in the challenge to ride up them. At this stage we recognised her journey and her potential so we encouraged her to join our volunteer recce group who ride anything from 20 to 40 miles on a Tuesday.
"By this time, Natalie stood out as a key member of the Pedal Away group assisting others and passing on her experiences and was asked to became a volunteer to support our group.
"She attended a ride leader course, which gave her the skills and knowledge to lead and manage group rides and to risk assess routes and do basic bike maintenance and checks. 
"Since then she has become an essential ingredient in the Pedal Away offer in Salford. Being involved with the Pedal Away has helped Nat develop her social skills and she is growing as an individual as well as improving her physical and mental health. She's meeting new people, riding to places she's never been to and seeing sights she would miss if she was in a car. As a spin off to our Pedal Away rides, Natalie has been a part of the development of Station Wheelers social cycle group who plan some weekend ride outs and social gatherings. She is also taking part in motivational events and organising and delivering health events in her own time. 
Natalie has demonstrated that through hard work, perseverance and determination, anything is possible
"Natalie has demonstrated that through hard work, perseverance and determination, anything is possible. Natalie has definitely reaped the benefits from cycling and cycling in Irlam has most definitely benefited from her."