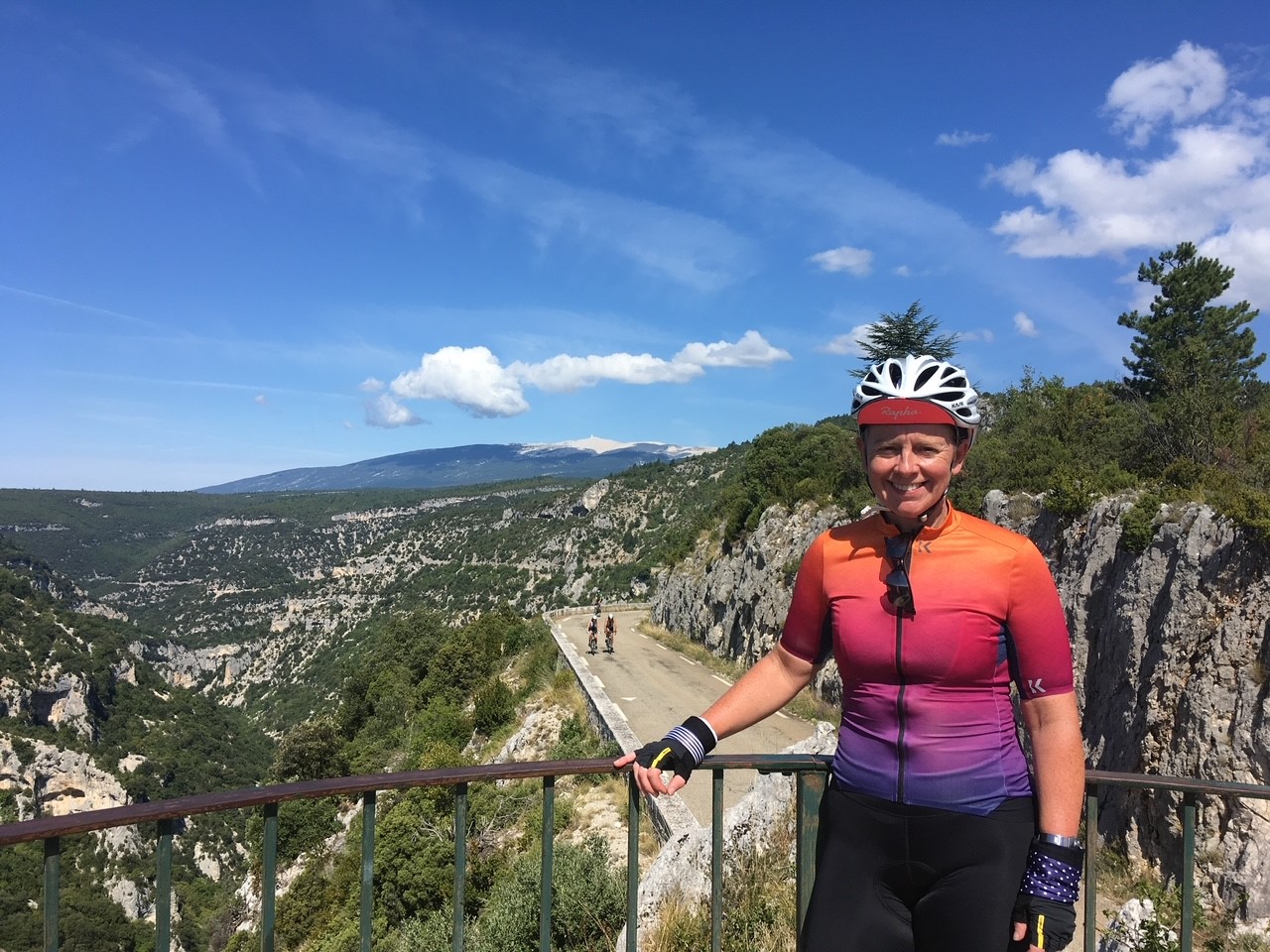 Nadia Kerr
Solicitor specialising in cycle accidents
Nadia bought a road bike after university, entered triathlons and was hooked. She founded the Manchester women's cycle network, Team Glow, and regularly leads and participates in rides. Nadia is a solicitor specialising in cycling accidents, helping people return to cycling after a crash and ensures compensation. She also campaigns for policy change and safer roads to ride on.
Nadia said...
"I started cycling as a child and progressed to a drop handled bike at around the age of 10. My dad used to take me cycling. We lived in a hilly area and he would take me up and down hills and out into the countryside. My dad and brother raced and I used to go and watch them.
"After university I bought a bike and started off-road cycling before deciding I wanted to go faster. I bought a road bike and I entered a triathlon. I was hooked. I gradually started extending my distance.
"I am a founder member of Team Glow women's cycling network in Manchester which was set up in 2011. We are 10 years old this year. With Team Glow I cycled LEJOG for charity. My cycling club supports post Breeze women to fulfil their cycling dreams. I am a ride leader and I have organised rides, weekends away and trips eg to Majorca.
"I am also a cycling accident solicitor at JMW Solicitors where I head the cycling claims team. My aim and my ambition is to help people get back on their bikes after a crash and ensure they are properly compensated for their injuries and losses. I deal with a lot of pothole claims and am determined to try and help bring about policy change and achieve safer roads to ride on. I became a founder member of the campaign group Walk Ride Greater Manchester in 2018 and we campaign to make active travel the natural choice for journeys across Greater Manchester.
"I have given evidence to the Transport Select Committee on active travel issues. I am passionate about spreading the word about the positive physical and mental health benefits of cycling and I have so many delightful memories of fun times away cycling with some of the best friends I have ever made. Long may this last."
Nominated by...
Nadia Kerr was nominated for the 100 Women in Cycling by Avi Tragen who said: "She is fully committed to cycling for transport, leisure and work. She has boundless energy and, as well as being the driving force keeping team glow women's cycling network going, leading rides, setting up events even through lockdown to keep the group together, she also campaigns to make changes to cycling infrastructure, road safety and to increase active travel. As a female cycling solicitor, she is often in the media as a positive image of a female cyclist."
She is also a prolific pothole reporter and campaigner for change to help make roads safer and general road safety and a volunteer rider for Chorlton Bike Deliveries who, through lockdown, has delivered food and supplies to vulnerable and shielding people.

Devon Tobin
Nadia was also nominated by Devon Tobin who said: "Apart from being a solicitor who represents injured cyclists in personal injury claims, she is also one of the founders and chair of Team Glow. She organises rides, weekends away, holidays, tours, bike mechanic sessions, puncture parties, navigation and route planning advice. She's also a founding member and director of Walk Ride Greater Manchester who campaign to make walking and cycling the natural choice for short journeys across Greater Manchester. She is also a prolific pothole reporter and campaigner for change to help make roads safer and a volunteer rider for Chorlton Bike Deliveries who, through lockdown, has delivered food and supplies to vulnerable and shielding people. I honestly don't know where she finds the time to do it all but definitely deserves the recognition for it!"