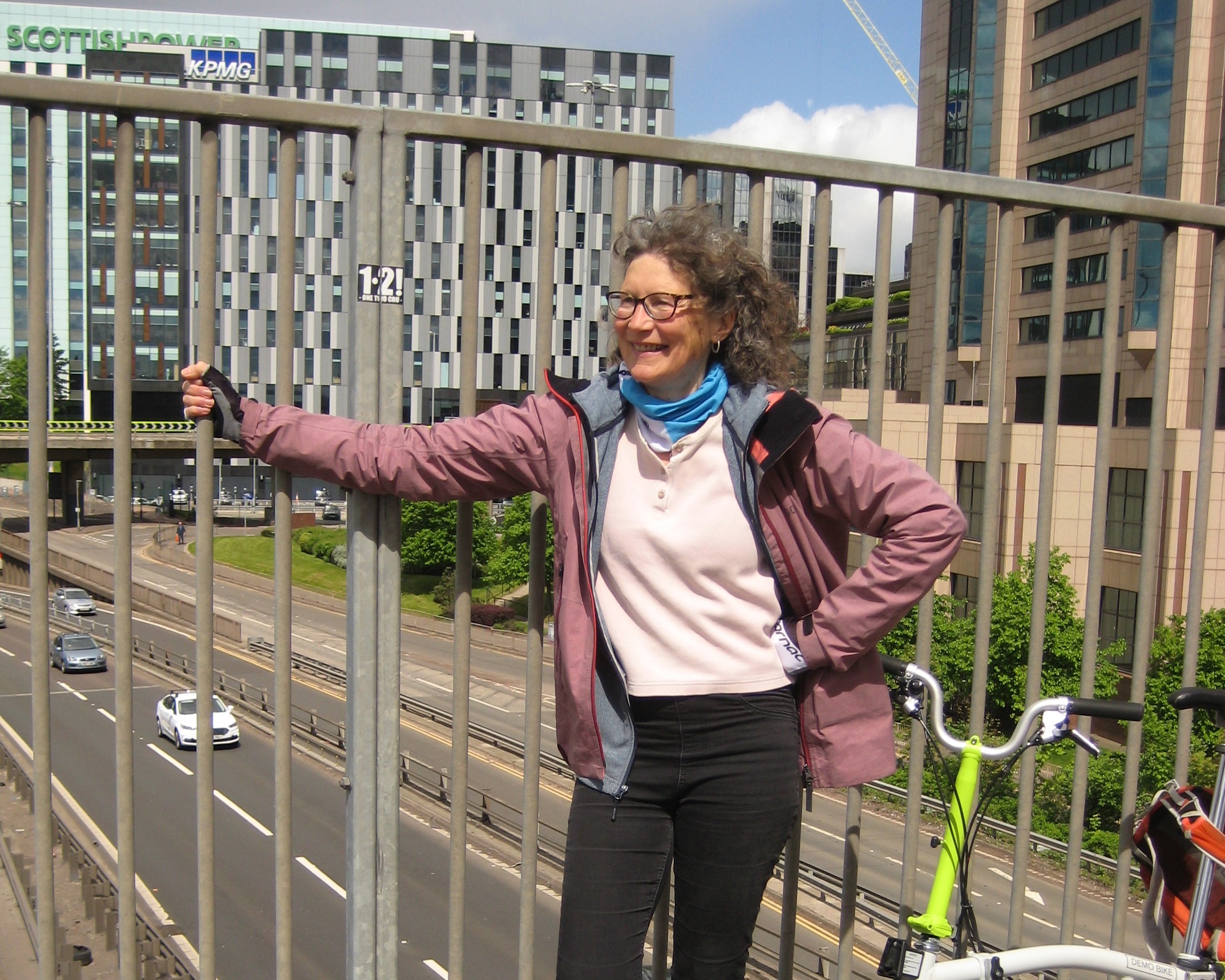 Mhairi Corr
Artist and cycle trainer in Glasgow
As a child on a white trike customised with a breadbin to fill with rocks, dolls' heads and other treasures, Mhairi loved cycling adventures. Progressing to an Italian racer, she put it through its paces touring, even though it was geared for flat racing. Several bikes later she is an artist and cycle trainer in Glasgow, teaching people to cycle and leading groups through the city safely.
Mhairi said...
"On that trike I was a delivery driver, firefighter, ambulance rushing to unite dollies' heads to dollies' bodies. I starred in my own adventures and the dramas were intense."
Nominated by...
Mhairi was nominated for the 100 Women in Cycling by Anna Livingstone, who said: 
"I have attended a couple of Mhairi's bike maintenance sessions for women only.  She is a great teacher, having the ability to make a fairly difficult task look easy.  The sessions are very hands-on, and lots of fun.  
Mhairi has a very calm, reassuring personality, and puts a lot of hard work into these sessions.  I always come away from them feeling confident that I could carry out a repair.  Indeed, some of the skills have been put into practice, by fixing punctures!"