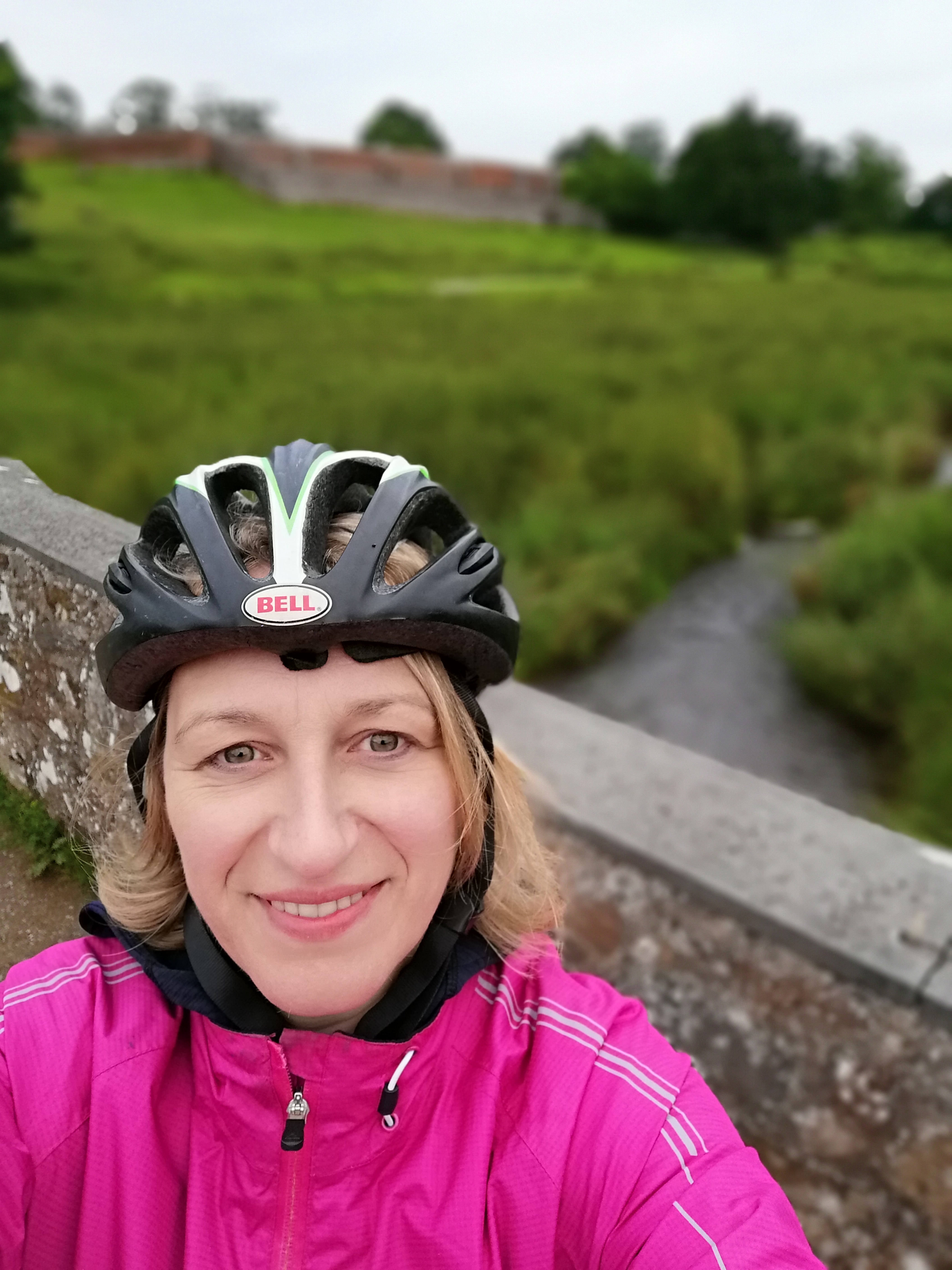 Megan Sutliffe
Founder of Anstey Without Lycra and cycle ride leader
Looking for a way to escape the pressures of modern life and clear her head, Megan decided to take her old bike out for a spin. Straight away she was hooked. She decided to see if there were others in her area who were looking for people to cycle with. Not finding a group that suited her, she set up AWOL, Anstey Without Lycra and the group now has over 50 members.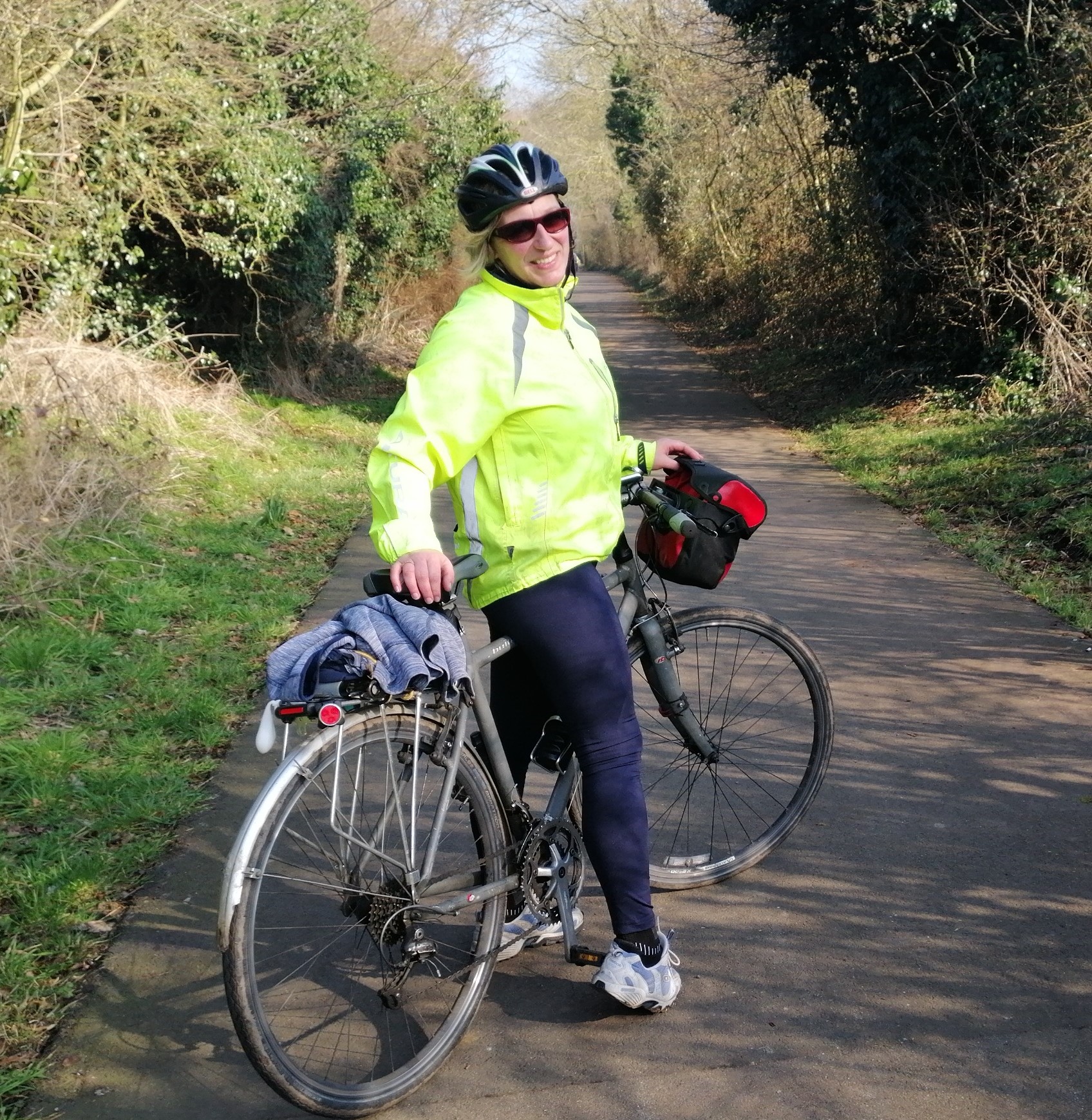 Megan Sutliffe said…
"I have cycled on and off all of my life, but over the last few years have started to really enjoy it properly.
"As my children grew up, I am not ashamed to say, I needed an escape from the pressures of motherhood. One day I dug my bike out from the garage and followed a NCN cycle route around Leicestershire, got soaking wet, completely lost and totally hooked! 
"From then on, I have been exploring the beautiful countryside near where I live in Leicestershire. It gives me a sense of freedom and clears my head; cycling has definitely changed my life for the better. I feel healthier, fitter, and happier.
"As much as I loved cycling alone, I was sure there must be other people out there feeling the same as me. I searched local cycling groups in my area, the only ones I could find were male dominated, road cyclists in lycra and this was never going to be my thing.
"I put out a little advert asking people in my village to meet me for a ride every Saturday morning and AWOL (Anstey Without Lycra) was formed. Suddenly I became a Ride Leader! We have been going for over three years now and have about 50 members of all abilities from all over Leicestershire.
AWOL is about encouraging new cyclists onto the roads, discovering new places, meeting new people, and hopefully getting a bit fitter along the way

Megan Sutcliffe
"AWOL is about encouraging new cyclists onto the roads, discovering new places, meeting new people, and hopefully getting a bit fitter along the way. 
"Since our group started, I have participated in various cycling challenges, including London to Paris, Couch to 30k and Coast to Coast. One of our members even cycled the New York Skyride! It is fair to say that most of the members of AWOL would not have taken part in any of these events without joining AWOL and having the encouragement from each other. 
"Realising I needed some training on how to lead rides safety, I became a British Cycling Ride Leader in March 2019. Since then I have led many guided and social rides on Lets Ride. I also volunteered at the 2019 Lets Ride Leicester event which was brilliant and I hope to get more involved in the future. 
"I still enjoy 'escaping' on my own but, love and need the social rides too. I am missing them a lot at the moment and can't wait for things to get back to 'normal' again."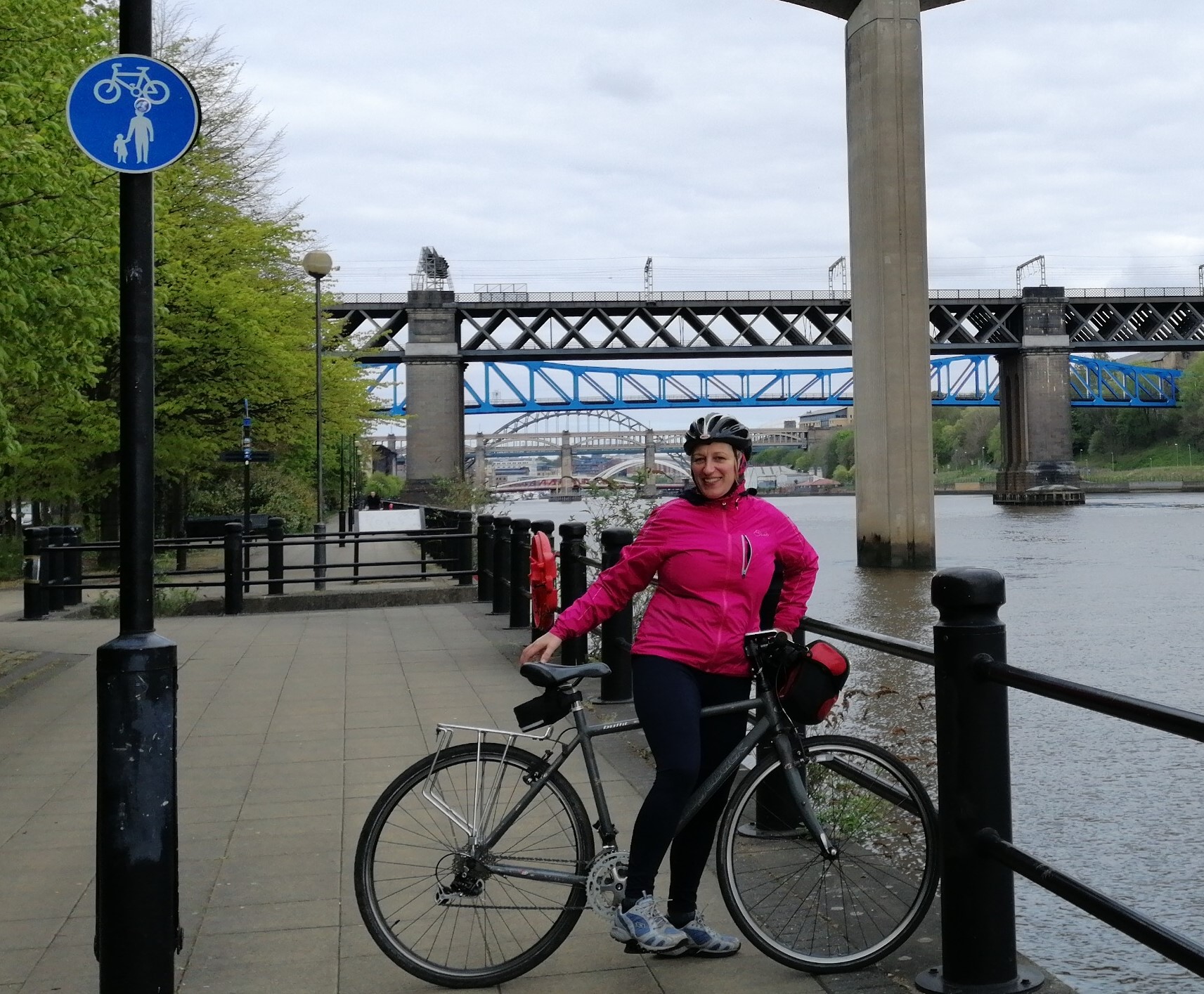 Nominated by…
Megan was nominated for the 100 Women in Cycling by Kerry York who said: 
"Megan set up AWOL over two years ago to encourage the residents of our village Anstey in Leicester to start cycling and improve their fitness, mental health and to provide a safe, friendly environment for cyclists of all abilities to practise their skills. 
"Megan is tireless in welcoming new members, searching for new routes, suggesting fun activities and fundraising for charity. She always ensures that our motto of 'No one gets left behind!' is followed on every ride - giving less experienced cyclists the confidence to have a go. 
"She is particularly an inspiration to women and has helped many of us achieve rides that we didn't think we were capable of. Megan has made such a difference within the community and without her, many members of the group wouldn't have ventured out on our bikes and found a hobby that she helps to make so much fun."