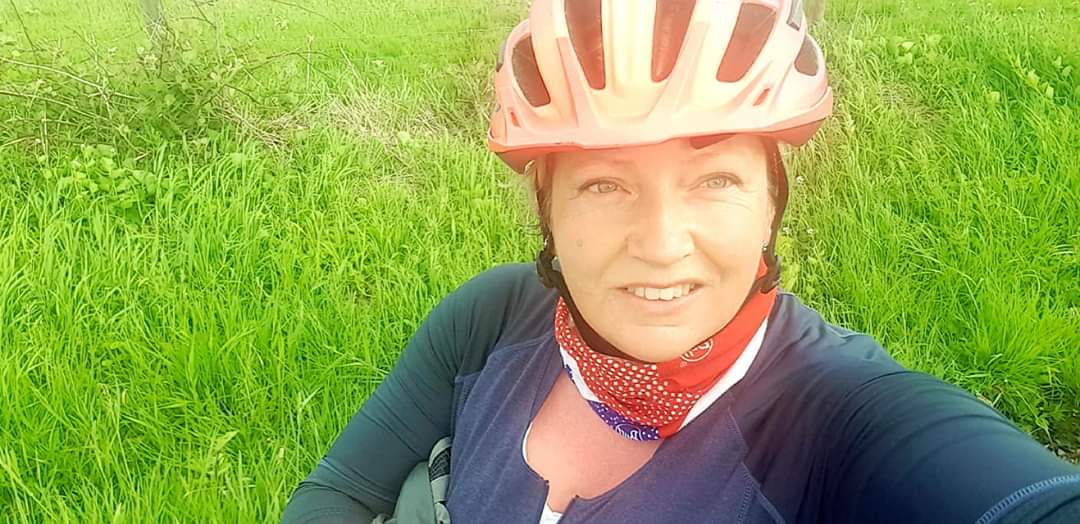 Lisa Pollitt
Working for the Nationwide Cycling Academy, Lisa Pollitt is a Bikeability ambassador who has taught hundreds of children to ride. Her collaborative approach to working has made positive impacts throughout the community. She has helped to ensure key workers are provided with bikes and cycling equipment during the coronavirus crisis.
Lisa Pollitt said…
"I have always loved riding a bike from being little spending days out with friends to going out on family bike rides with my own children. 
"Around eight years ago I saw an advert in the local paper for British Cycling Ride Leaders and thought it sounded like fun. It also complimented my work in the energy industry around sustainable transport. 
"A friend and I trained, and this opened up a whole world of cycling opportunities I never knew existed. 
"I got more and more involved as both a Guided Ride Leader and a Breeze Ride Leader. I took on the role of Guided Ride Coordinator and completed further Level 2 training. 
"The opportunity arose to train as a National Standards Instructor which opened up another new world of Bikeabililty for which I am an ambassador. 
There is nothing more rewarding than seeing a child's smile the moment they realise they are riding a bike themselves

Lisa Pollitt
"I am an accredited race Marshall and have recently trained as a commissaire. I work for the Nationwide Cycling Academy on several different projects and have taught hundreds of children how to ride a bike. There is nothing more rewarding than seeing a child's smile the moment they realise they are riding a bike themselves. 
"Cycling for me is fun and I love enabling other people to be able to ride their bikes. I understand the many barriers to cycling and support people in any way I can. For me it isn't about club cycling although that can be a goal. I like to encourage people to give it a go regardless of whether they ride 5 miles or 50. 
"Cycling is happiness and can make a difference to peoples outlooks and everyday lives."
Nominated by…
Ellen Holmes, Cycling UK's cycling development officer in Manchester nominated Lisa Pollitt for the 100 Women in Cycling and said: 
"Through her work at the NCA Lisa passionately enables more people to cycle in Greater Manchester, coordinating a wide-ranging programme of cycling training and activities within the community. 
"She is incredibly passionate about what she does and the change that cycling can bring to people's lives, and to local communities. 
"She has a great collaborative approach to working and is always looking for different groups and organisations to partner up with and work together. 
"She is good at thinking outside of the box for ways NCA can make a positive difference, such as helping piece together a plan to provide bikes and cycling equipment for NHS key workers during the Covid-19 crisis to enable them to cycle to work."