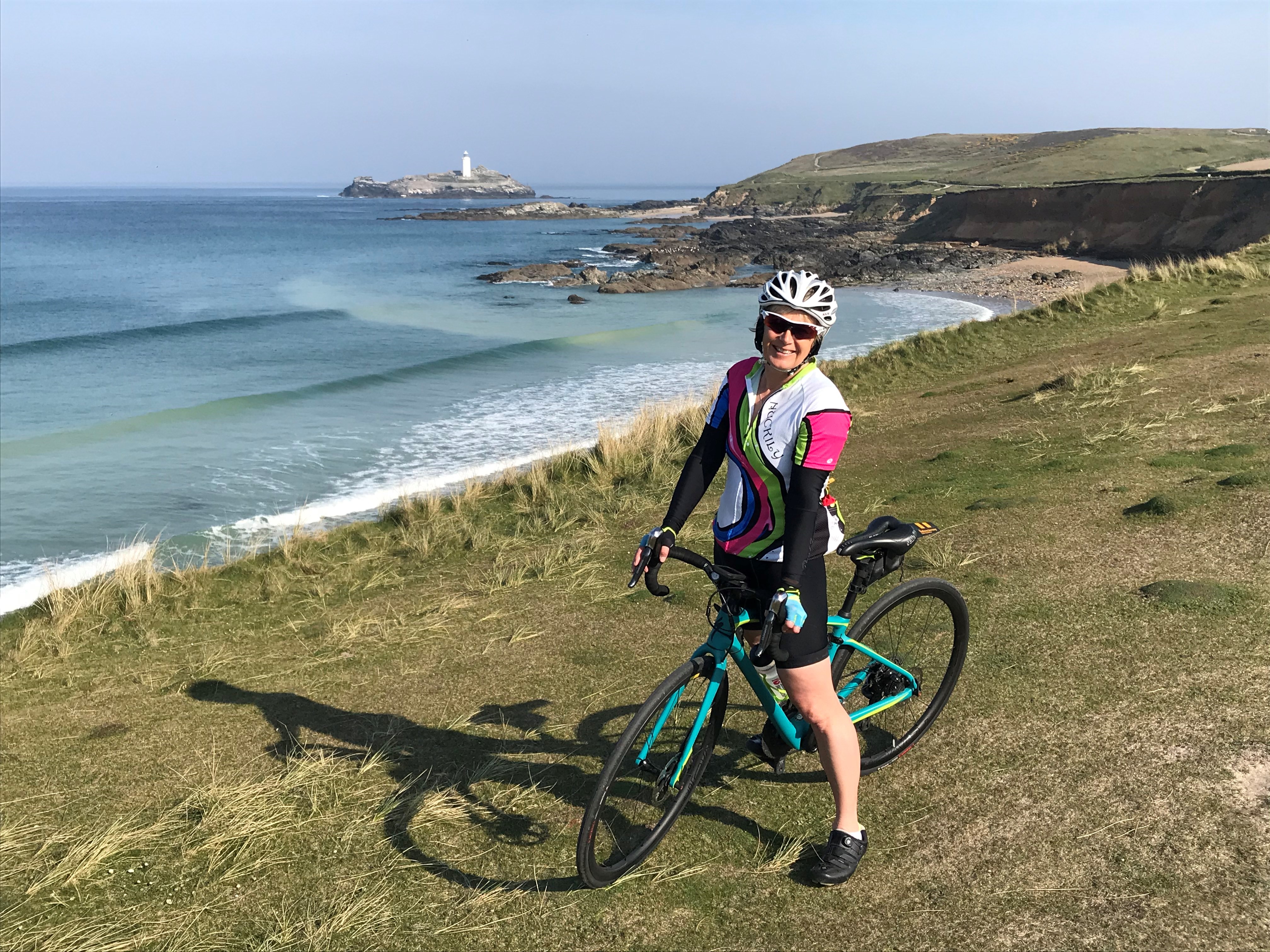 Judy Baker
Charity fundraiser and inspiration to colleagues
After countless cycling challenges and trips, midwife Judy Baker has used her love of cycling to inspire her colleagues. After years of recounting stories of her rides across the UK, from east to west and north to south, and overseas, she convinced a group of midwifes to take part in a charity ride for birth centres. Many had not cycled for years, had to borrow bikes, and train from scratch – always with support and encouragement from Judy. 
Judy Baker said…
"I'm not a natural cyclist and not really worth of any award or recognition, but I do love cycling and enjoy inspiring and motivating others to cycle. 
"I dabbled in cycling with children on bike seats mostly on trails. Then moved to road cycling as I dipped a toe into triathlons, but still felt my body wasn't 'designed' for a bike. I know now you just need the right one!
"I remember my first 50 miles on a long weekend in France having gone over as cycle passengers on the ferry – that was so liberating. The 50 miles was such an achievement – rewarded with beer, wine and moules marinière.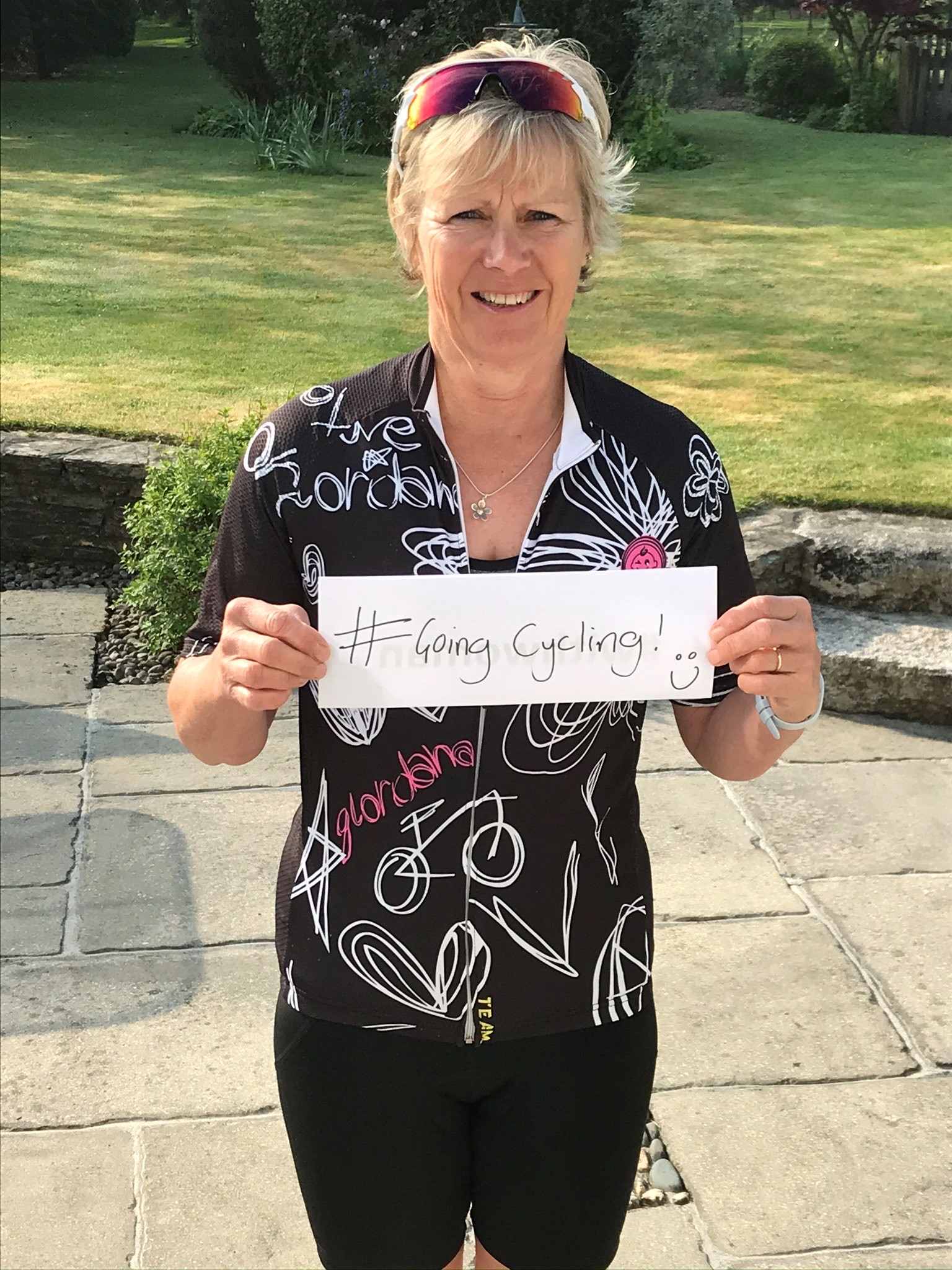 "I often say that I only cycle so I can drink gin and wine – that's a little bit true. But I do it because I enjoy it – I love going further than a run, seeing new scenery, new places, new countries, achieving new goals.
"The health benefits are a bonus, and that's mental as well as physical!
"My inspiration to cycle was two dear friends: Trudi, who unfortunately now struggles to ride, and Teresa, who passed away last year. 
Any distance, any challenge is an achievement
"I started with sportives mostly in Cornwall, but also around the country and Europe. Sportives have been an excuse to go to Prague, Spain and France – for an étape. I also managed the Tour of Wessex. 
"I then signed up for the Deloitte nine-day LEJOG in 2015, after hearing of an acquaintance in the village was doing it in 2014 – I thought, 'If she can do it then I can'. 
"Since then I've been biten by multi-day trips, Ireland bottom to top, the widest part of Great Britain (St Davids to Lowestoft), Wales top to bottom, Scotland coast to coast. My regular ride is coast to coast in Cornwall, but I don't count that! 
"I've also seen Vietnam, Sardinia, Chile and Argentina on organised tours."
Birthing a cycling interest in colleagues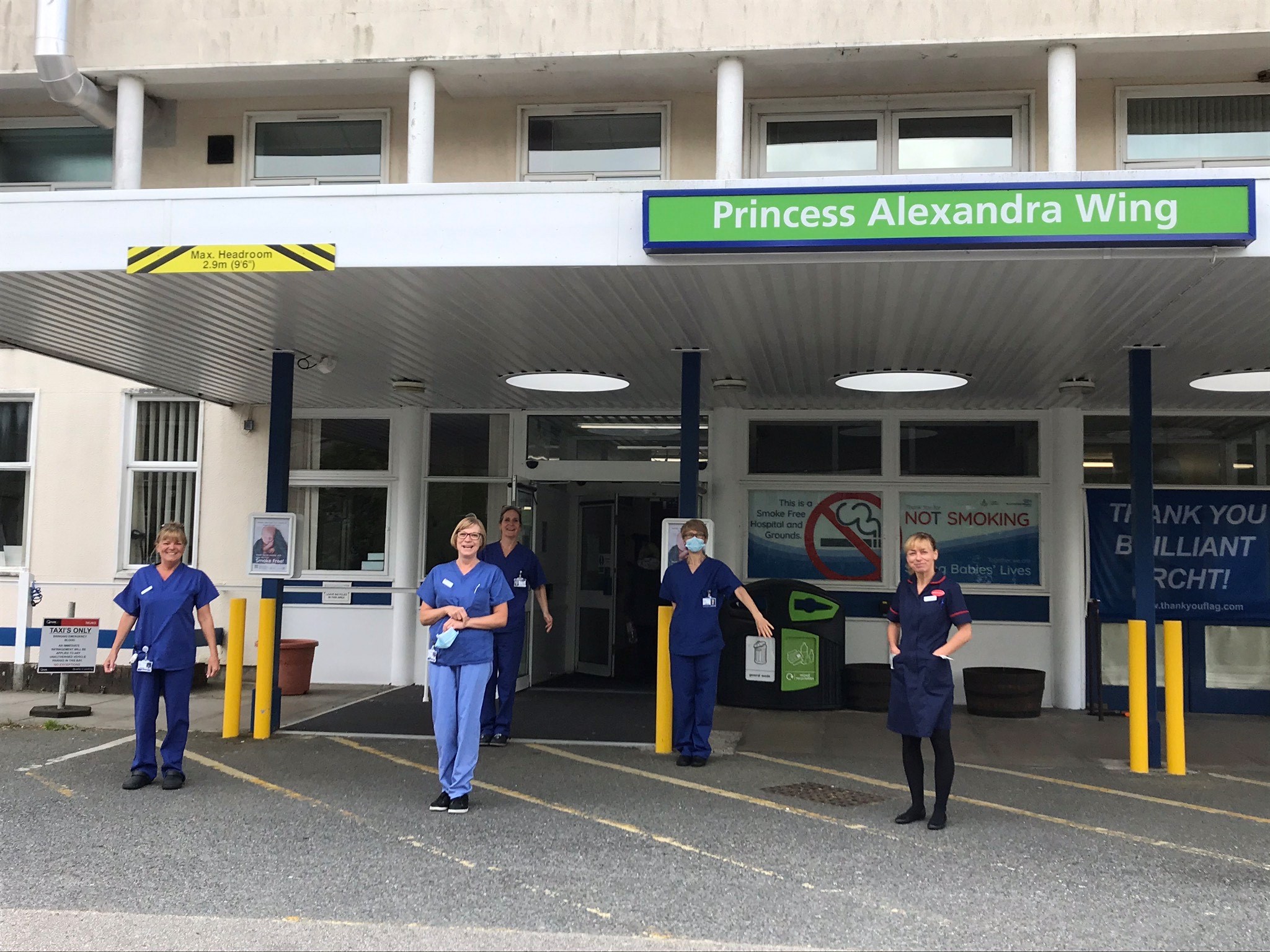 Many of the cyclists had not cycled for years, had to borrow bikes, and train from scratch. They all did it with their own goals in mind

Judy Baker
"I have worked as a midwife in the obstetric unit in Cornwall for many years. My peers have enjoyed following my trips and training. 
"In 2019 I organised a charity bike ride for staff on international day of the midwife from the hospital to a satellite midwifery led unit, 23 miles away. 
"Many of the cyclists had not cycled for years, had to borrow bikes, and train from scratch. They all did it with their own goals in mind. 
"The head of midwifery wanted to support her staff; another midwife used the ride to lose a good amount of weight. Everyone had a great time – it was a great team builder and inspired others to sign up for this year's ride in May – sadly coronavirus has postponed those plans till September. 
Nominated by…
Judy was nominated for the 100 Women in Cycling by Jenny Baker, who said: 
"Having fallen in love with cycling herself and doing multiple rides from the Ride 100 in London to Lands' End John o' Groats, she encourages everyone around her to share her love of cycling and will cycle at their pace in order to share her love of the sport. 
"She has also organised a fundraising bike ride between birth centres in Cornwall for all her fellow midwives in order to raise money for the birth centres."