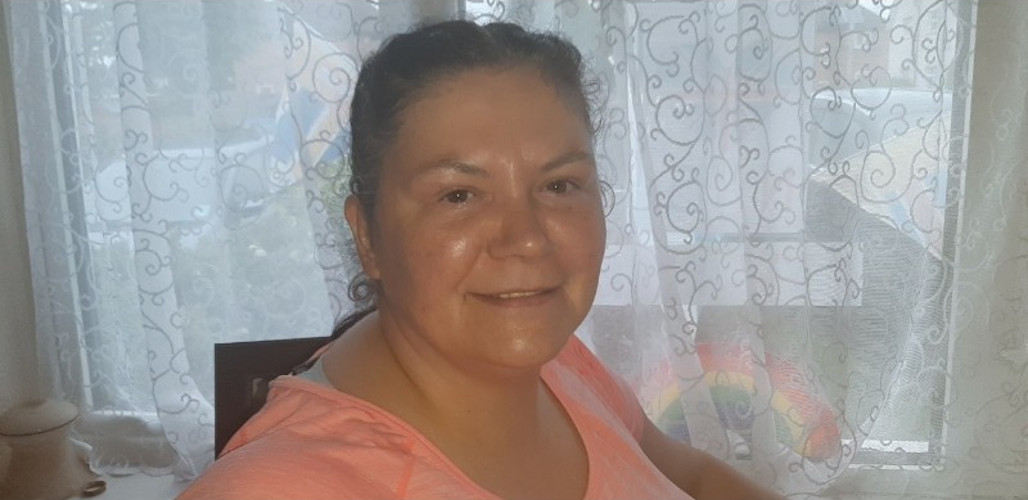 Donna Bishop
Bikeability and cycling instructor
Donna was 38 when she learnt how to ride a bike. After a brief time of riding with stabilisers as a young child she stopped and it wasn't until 2010, when she was trying to lose weight and get fitter, that she decided to give cycling another go.
Since then Donna has thrown herself into the cycling world. Just two years later she was qualified to train Bikeability in schools and then in 2017 she took over as lead trainer teaching adults and delivering road training with her local group.
Donna Bishop said…
"I was on a fitness kick, I was trying to lose weight, I wanted to be fitter. I was on a healthy-eating course and a lady came in who was running a cycling training course. She was trying to get new learners to come, and I thought 'I'll have a go'. 
"I went and have been going ever since, every week.
Once I got riding, I started to volunteer, teaching others how to ride… I got the bug for cycling

Donna Bishop
"Once I got riding, I started to volunteer, teaching others how to ride. I did that for about two years. I got the bug for cycling. The teaching side of things came naturally to me. I took to it like a duck to water.
"It's like a sense of freedom on a bike. If you're riding where there's not a lot of traffic, it's a carefree sort of travel, and you're getting fit at the same time. 
"When I first learnt to be an instructor, I realised I needed more confidence on the roads. After I took over as lead instructor, I changed all the training and now we do level 1-3 Bikeability.
"We make sure the women get more confident so they know they can handle the traffic as well as go on cycle routes. 
"If someone wants to cycle from work to home we'll actually take them on that route and show them the route, the short cuts, to get to where they need to be."
Nominated by…
Donna was nominated for the 100 Women in Cycling by Maryam Amatullah who said: 
"Donna learnt to ride a bike in 2010 with Cycling UK and Leicester City Council's adult cycle training course. 
"She then went on to volunteer before training up as National Standard cycling instructor in 2012. 
"Since then, Donna has been delivering Bikeability in schools and continues to teach adults how to ride bikes from scratch, improve their skills and delivering road training. 
"She is an outstanding cycling instructor who puts her heart and soul into her work and is a great inspiration to both adults and children, especially as she was once in that position. 
"She's great in supporting people and building their confidence with her caring nature. 
"Donna is a carer to her teenage son, who is autistic, and also other members of her family. Even though she has a lot on her plate, Donna doesn't let it get in the way of her getting on a bike and supporting so many others to enjoy the benefits of riding a bicycle."