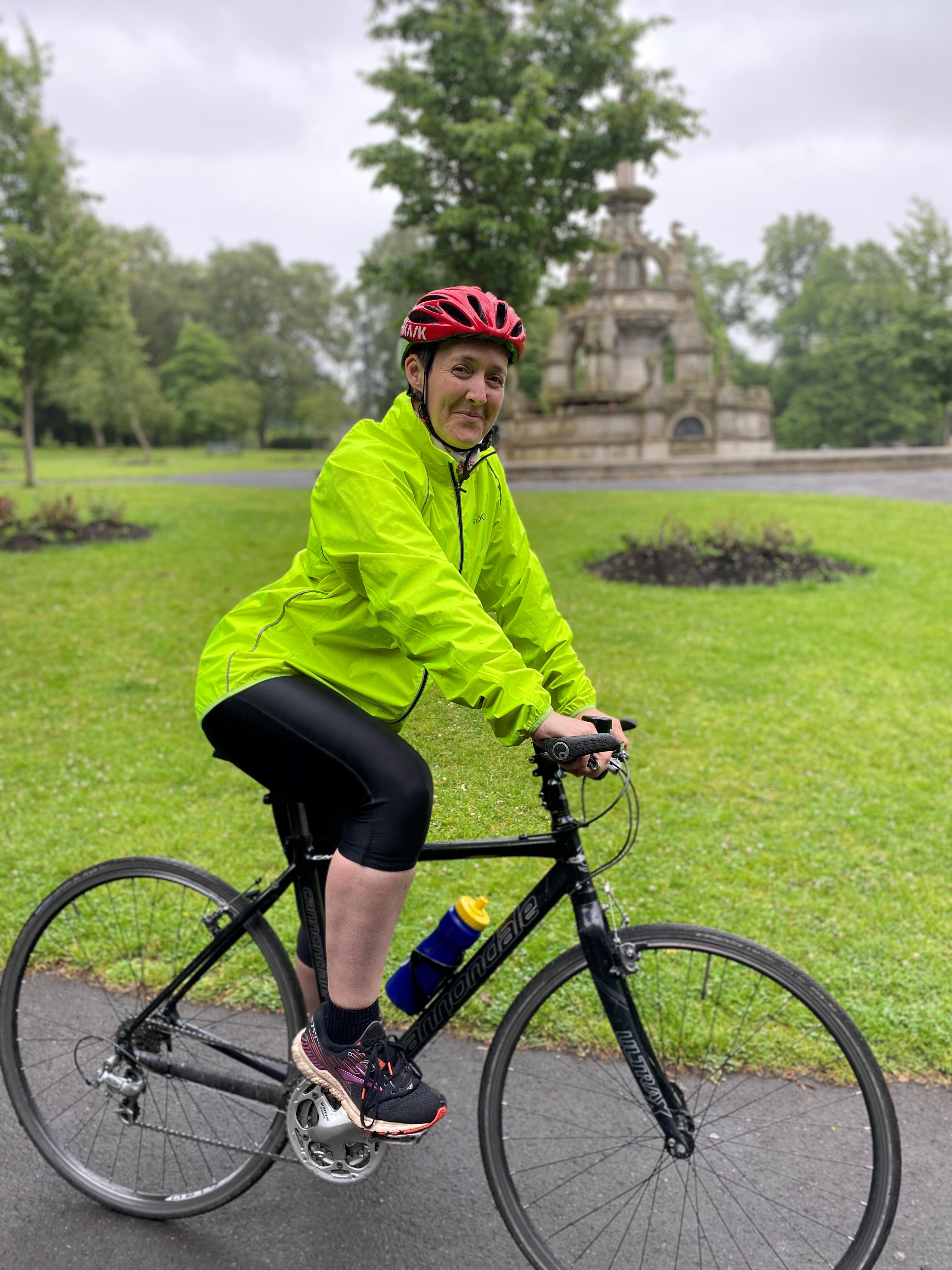 Anne Glass
Cycling influencer and founder of Drumchapel Cycle Hub
After working on the Play on Pedals project, five years ago Anne, 50, set up a cycling hub in Drumchapel to repair, recycle and reuse bikes. As cycle ride leader, trainer and mechanic, Anne does it all. She also works with children with additional support needs in schools and maintains school fleet bikes.
Nominated by
Anne Glass was nominated for the 100 Women in Cycling by Eileen Hamill of Cycling UK who said: ​"Anne is an inspiration not only to me but also to the people of Drumchapel, a community experiencing poor health outcomes and lifestyle choices.  
"Anne makes cycling accessible to all community members by offering bike loans, learn to ride sessions for children and adults, led rides and bike recycling, sales and repairs.
"She has set up a membership organisation to get more people cycling more often in Drumchapel."
Anne was also nominated by Laura Riley-McIndoe who said: "Anne deserves this as she works hard to encourage her community, and further afield, to get fit and healthy both physically and mentally."
Mahnoor Campbell, who also submitted a nomination, said: "She has started a bike load/hire scheme whereby families who do not have access to bikes can hire bikes from the hub for a few hours, a day or multiple days. She works tirelessly and inspires people in the community by her dedication and leads by example." 
 Anne deserves this as she works hard to encourage her community, and further afield, to get fit and healthy both physically and mentally.

Laura Riley-McIndoe