Kathryn Bertine is an author, activist, filmmaker and athlete. As a pro cyclist, Bertine raced for 5 UCI teams between 2012-2016. She is a former columnist and editor for ESPN, as well as an author of three sports memoirs; All the Sundays Yet to Come, As Good As Gold and The Road Less Taken. Her documentary film, Half The Road, debuted in 2014 and paved the way for change in women's pro cycling.
As an advocate for equality for women's sports, Kathryn Bertine started the movement of Le Tour Entier in 2013, with fellow pro cyclists Emma Pooley, Marianne Vos and Ironman triathlete Chrissie Wellington, in an effort to bring parity to women's professional road cycling, starting with the Tour de France. The project was a labour of love for five years, and finally came together in 2014 after joining forces with some incredible world champions. Teamwork made it happen, and on July 27, 2014, the pro women of road cycling raced on the Champs-Elysees two hours before the men's Tour de France concluded their final stage.
She now serves as CEO of Homestretch Foundation, a non-profit organization located in Tucson, Arizona, that assists female pro cyclists who struggle with the gender pay gap and salary inequity.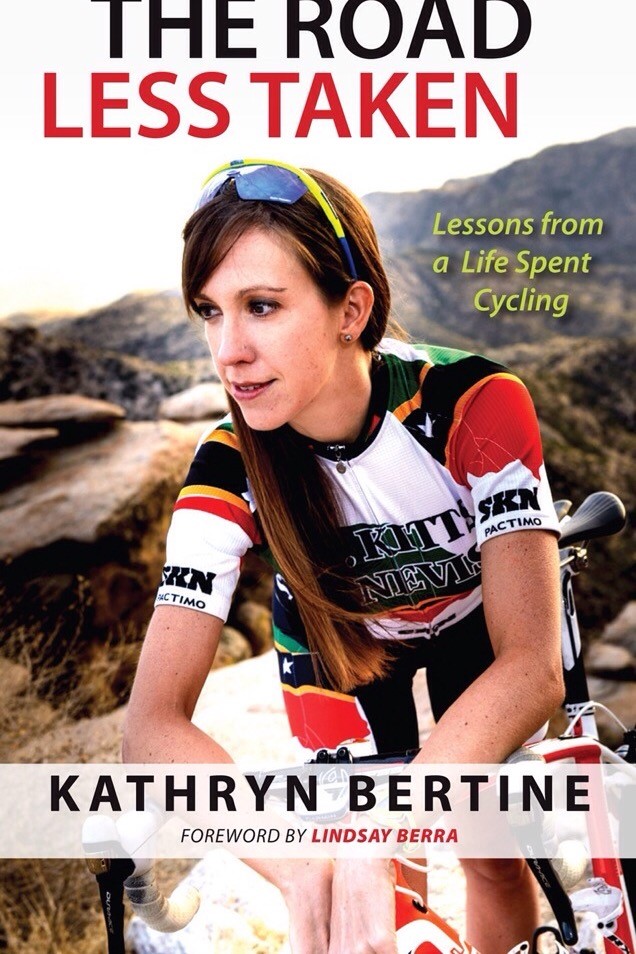 Cycling UK's 100 Women in Cycling is an annual list celebrating inspirational women who are encouraging others to take part in this wonderful and life-enhancing activity.