Epic cycle challenge to tackle 100 iconic climbs
Like many of the best ideas, the inspiration for the 100 Climbs Ultimate Challenge formed over a pint in the pub.
Friends Dominic Millar, Graham Salisbury and James Findlater were looking for a UK-based ride that would take them to places they'd not visited before.
And then someone mentioned Simon Warren's climbing bible – the 100 Greatest Climbs – and the challenge was set.
The aim is not only to complete all 100 climbs but to cycle between them in one epic road trip across 5,300km (3,300 miles) over 29 days in August.
They'll average more than 110 miles and complete almost 2,800m (1.75 miles) of vertical climbing every day – a staggering 81,000m  or 50 miles in total.
Dominic, 49, from Guildford, said: "The ride needed to be of a difficulty that would really test us, so people wouldn't help but put their hands in their pockets to support our charities. Plus we wanted a challenge that would inspire people to join us on the journey.
"At six foot three inches tall, and even at a now hugely reduced 85kg, I am not built for going uphill, so what better challenge that tackling Britain's 100 most iconic climbs?"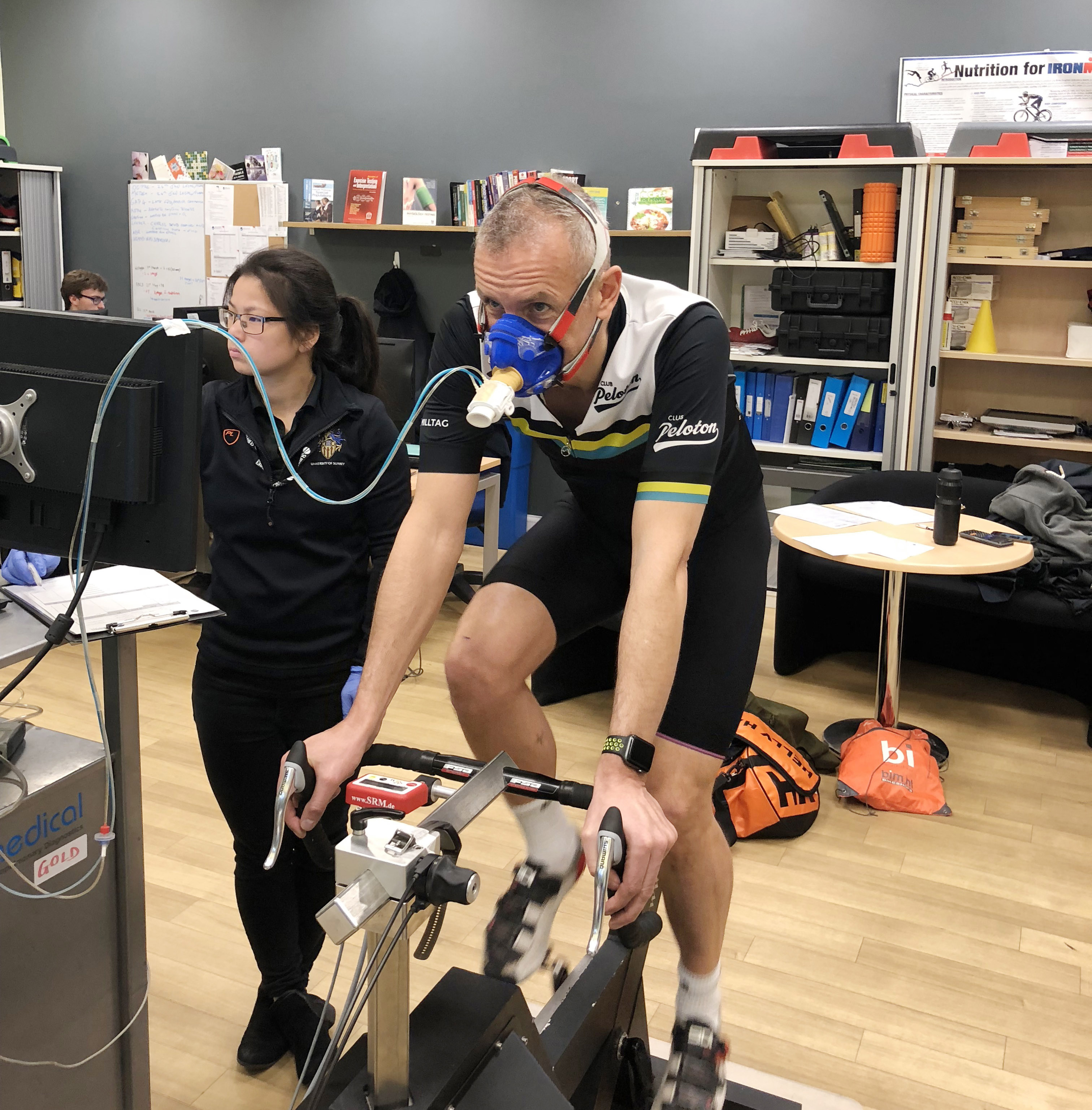 To help them complete the ride, they're asking Cycling UK members to come out and support them and join them for some of the climbs.
We can't do this without help. We need fellow Cycling UK members across Britain to join us. We need them to share local knowledge, take the wind and help lift our spirits with some new jokes we haven't already heard twenty times from each other!

Dominic Millar
"Each day is tough, and definitely not for the faint-hearted, but the pace will be steady, not racy, and of course everyone can do the hills at their own pace.
"That said, we do have to keep to a schedule and so we would ask anyone who would like to join us to make sure they are match fit and fully prepared."
They have the full support and backing of the 100 Greatest Climbs author, Simon Warren, who recently joined the team when they launched the challenge in London.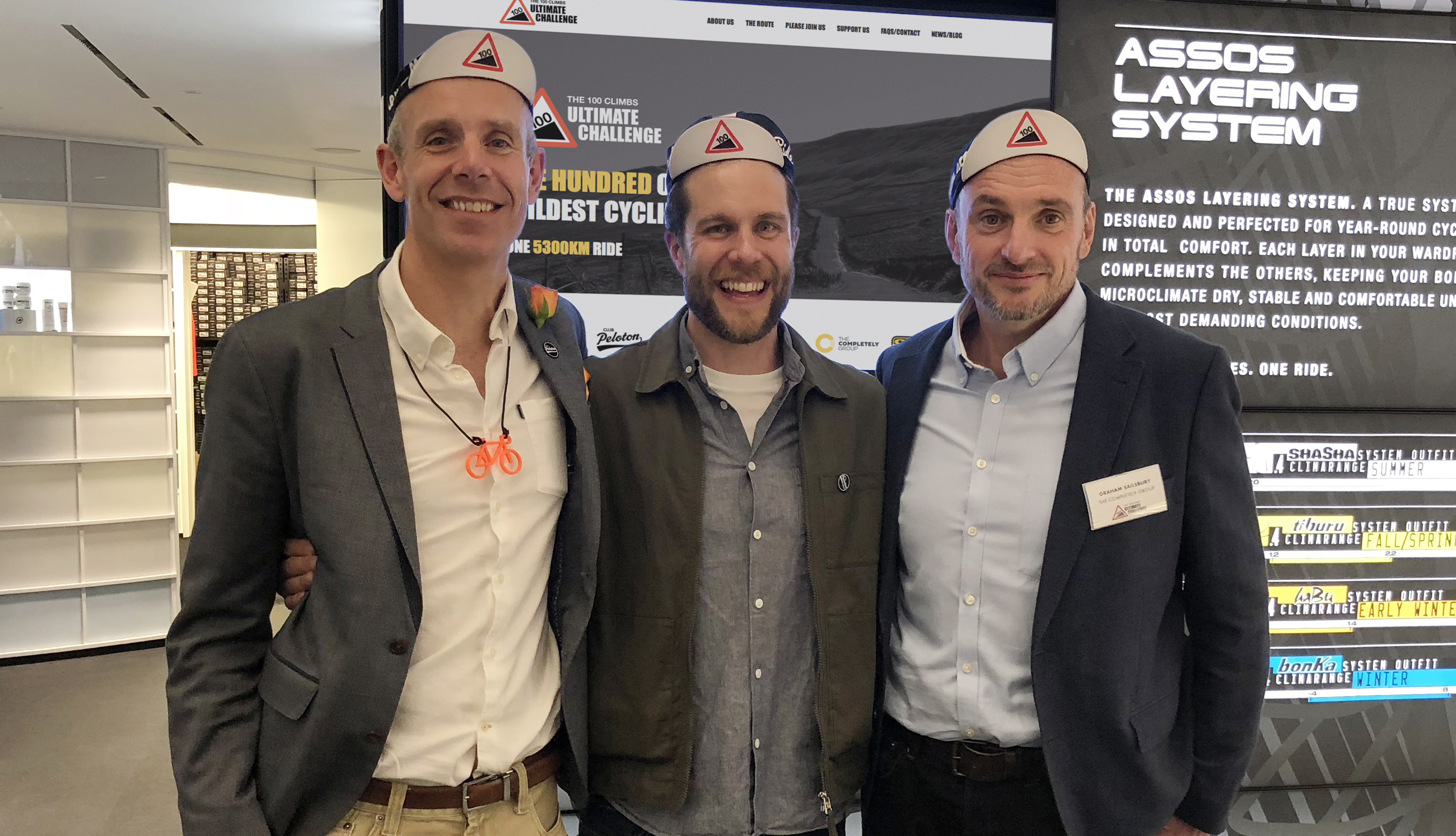 He said: "When I heard about the challenge I thought it wasn't quite impossible,  but it's certainly madness.
"A few people have ticked off the climbs one after another, but they've been driven between them. To ride between them all is going to be some challenge.
"To put it into context, the Race Across America, which is billed as the 'world's toughest bike race' is only 4,800km, but this challenge is 5,300km!"
Graham Salisbury, 49, from Liphook in Hampshire, said: "The hardest climb, looking at the book, seems to be Bealach na Ba near Applecross in the Scottish Highlands at nearly 9km with sections of 20 per cent gradient.
"However, talking to Simon, he has warned me about Ffordd Penllech in Gwynedd, Wales which starts with an unbelievable 40 per cent gradient, which I think would make it a black run as a ski slope."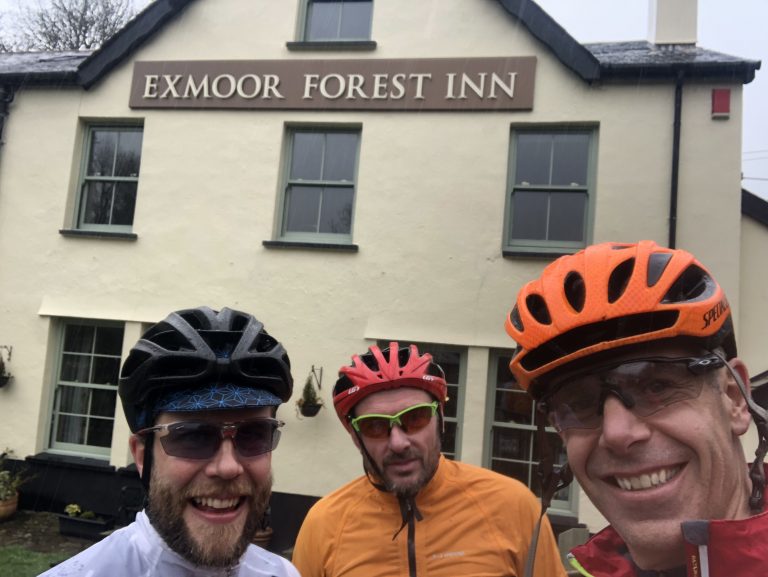 James Findlater, 40, from Bristol, said the option of driving between the climbs was never really on the agenda.
"We discussed it initially but arriving by car with fresh legs wold have diluted the challenge – and it would have felt like cheating!"
The riders set off from Guildford on 29 August.
For more information, visit https://100climbschallenge.org/
Q&A
What sort of training are you doing?
Graham Salisbury: We're pretty much living on the bike as much as possible. The constant grim weather at the start of this year has meant spending a lot of time on the trainer in the garage. Now that the weather has improved we are trying to get out and do long rides ideally taking in some of the 100 climbs. A typical weekend at the moment involves two 100 mile rides with at least a couple of thousand metres climbing in each.
What support have you had in your preparation?
Dominic Millar: The four charities involved (LandAid, Coram, Cancer Research UK and Alzheimers UK) are helping to promote the ride and a couple of them are even joining us for a few days. We've had help from international brands like Assos and Specialized, and even our local bike shop is getting involved. Surrey University's Human Performance Institute offered to help with fitness testing, training plans and nutritional advice, which is really important when you think we'll be burning in the region of 4500 calories a day, for a month.
What's going to be the toughest part of the challenge and what, if anything, are you looking forward to?
James Findlater: Countryside and camaraderie!  The route takes us through 22 areas of outstanding natural beauty and National Parks.  We will also be bringing people together and hope to build a great sense of achievement as we travel the country.  We all love being on our bikes and whilst the fatigue will inevitably lead to real low points, I can't wait to get started!
Graham Salisbury:  It is difficult to say whether the toughest part is going to be mental or physical as I suspect it will be an extreme test of both. There will definitely be dark times where you wonder why you are doing it and just want to get off the bike and I simply don't know how the body will hold up to being stressed day in day out. Assos are very kindly providing us with a large quantity of their excellent Chamois cream and skin repair cream though - enough said…
Have any of you done anything like this before?
James Findlater: Has anybody?!  This ride is longer than the Tour de France with substantially more climbing!  And we are by no means professional cyclists.  We have each done comparable day rides and participated in multi-day events such as Club Peloton's signature London to Cannes.  But this ride will take 29 consecutive days in the saddle!  It is properly intimidating.
What advice would you give them?
Simon Warren: Take it one day at a time and think of each day as simply going to the office, getting the job done. Don't think of the length of the ride but the length of the rest either side. Take time to fuel up well in the morning, prepare properly but don't faff and DON'T start trying to race each other, or the people who come and join you. You must be as economic with your energy use as possible, stay well with your comfort zone then as professional with your recovery each day as you can which means sticking to the TWO BEER limit each evening!
What's going to be the hardest part for them?
Simon Warren: I think the big gaps between the climbs. Each climb is a focus and each one they bag will bring them a step closer, but there will be times between the climbs that will really test them mentally. They will, however, be passing through all of the best parts of Britain and the scenery alone should be enough to lift their spirits.