Cycling UK Merseyside keeps Eastham cycling and re-cycling
On Wednesday, January 17, seven members of Cycling UK Merseyside visited the newly-affiliated Eastham Community Cycle Hub for an overview of their impressive inclusive cycling and bike re-cycling activities. The project is inspirational, helping people with variety of disabilities involved in regular cycling activities by using specially adapted cycles.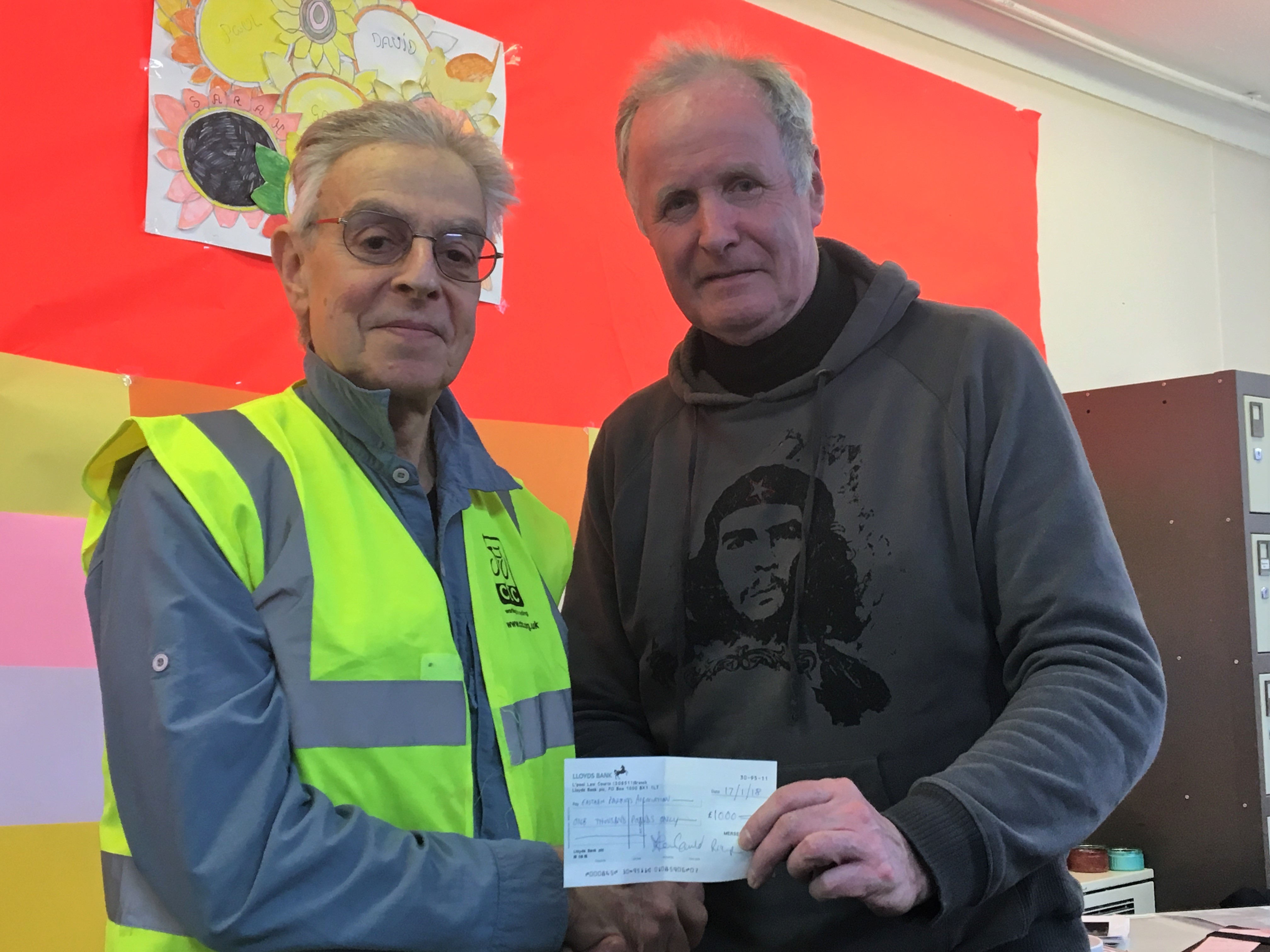 Derek Gould, Chairman of Cycling UK Merseyside said: "We were massively impressed with what we saw today at Eastham CC Hub. The cycle engineering was expert, the modifications imaginative and effective along with the organisation, design and implementation. The potential benefits to health, well-being and fitness amongst their clients can only be considerable. We are keen to return on a Friday to see it all working in practice.
"In short, a job, very well implemented. We are grateful for their hospitality and delighted to have been able to input in our small way."
Having previously used funds to support Community Cycle Club activities, the Wild Wales Challenge Ride proceeds were put to good use again, as the club continued their support for inclusive cycling and bike recycling across Merseyside. Last year tools were purchased for a Big Bike Revival partner, MerseyCycle's Cycle Maintenance Project; this year they provided the Eastham Community Cycle Hub with a generous contribution of £1000 to support their bike recycling workshop. 
This fantastic contribution will ensure we continue to deliver cycling activities and low-cost bikes to our community.

Paul Green, Eastham Community Cycle Club
Paul Green of Eastham Community Cycle Club said: "ECCH were delighted when the Cycling UK Merseyside accepted our invitation to an informal coffee morning and information exchange.  A 'peloton' of Mersey wide cyclists took the time to test ride our range of adapted cycles. A keen eye was cast over these and our bike recycling workshop, with some great suggestions for improvements."
Following this, Derek Gould presented Eastham Parents/Carers Association with an amazingly generous sum of £1,000 to help develop the cycle refurbishment side of the Hub.
Paul added: "This fantastic contribution will ensure we continue to deliver cycling activities and low-cost bikes to our community."
It is brilliant to see a collaborative effort between different elements of Cycling UK, to see a local club using their expertise and fundraising efforts to support their local community and a very worthwhile project. Keep up the good work!