Cycle touring on a budget: our best cost-saving tips
With record inflation rates and pay increases struggling to follow suit, we don't need to tell you how people across the UK have been struggling financially over the last year. All too often in times of economic crisis, luxuries such as holidays are the first to suffer. A study in late 2022 saw seven in 10 respondents admit that the increased cost of living could impact their holiday plans.
Cycle touring is not only a fantastic way to explore a country or region, but also an environmentally friendly way to travel that can be very cost effective. Here we've pulled together some of our favourite tips to help you save your hard-earned cash, as well as some seasoned advice from our members.
Travel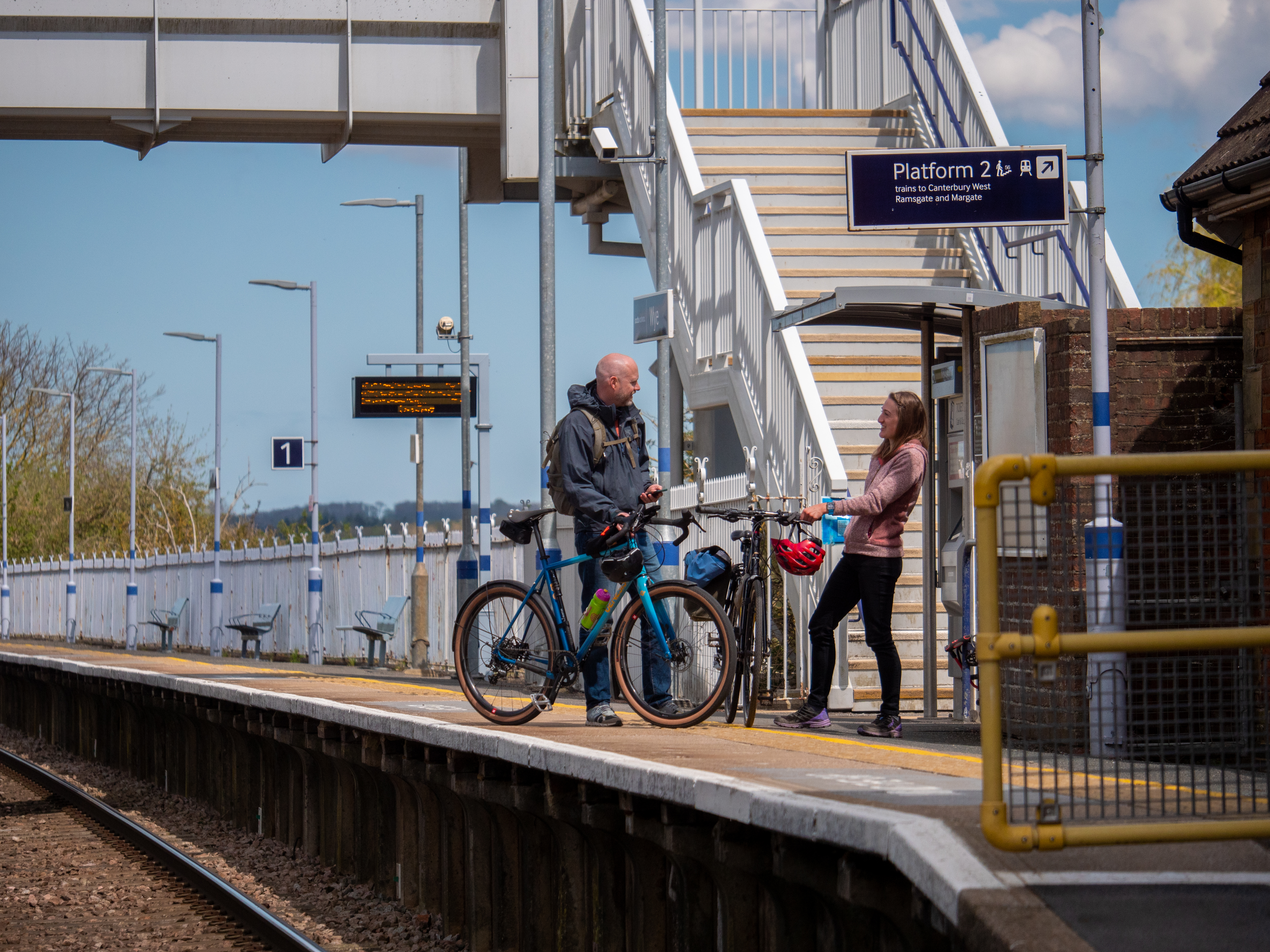 Getting to and from each end of your tour can often contribute to a major part of the cost of your trip. There are a few things you can do to help reduce the financial burden of travelling.
Teaming up with a friend or partner can help reduce costs. Fixed costs such as a hotel room or taxi journey can be split between two – or more – people, making them much more economical. You can also share the load when it comes to tools and spares.
If you're using public transport such as trains, then opt for off-peak journeys if you can. Not only will the tickets likely be cheaper, but you're also more likely to get a good seat from which to enjoy the views. Check out Split Ticketing for savings on UK rail services.
In some areas, coaches and buses can also carry bikes, such as the Borders Buses in Scotland. For carpooling and other bus services, take a look at BlaBlaCar. 
Don't overlook hitchhiking as a mode of transport either, especially in countries that are more friendly. It's also a good way to gather some local knowledge – if you can speak the language! 
Overnighting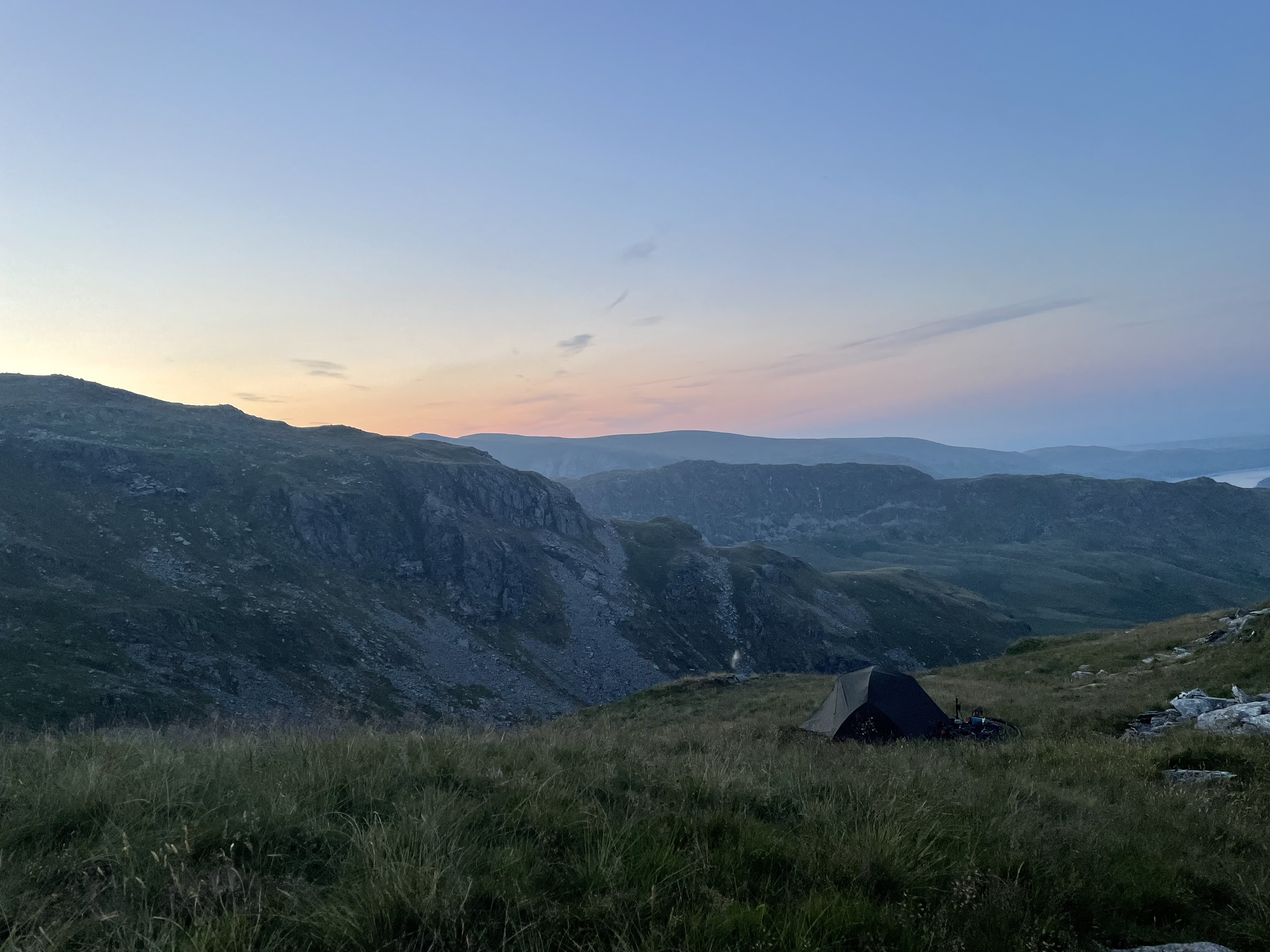 "Don't pay for overnight accommodation where you can wild camp or use Warm Showers," says Ali, who is cycle touring their way around the UK between work projects.
"If you don't feel up to talking to a host, you almost certainly can find somewhere to wild camp with a careful crossover of OS maps, satellite imagery and bravery, unless you're in a big city like London!"
For those who aren't familiar with the site, Warm Showers is a network of people across the world who host cycle tourers for free in their homes, who are likely cycle tourers themselves. 
Chris Archer from Worcestershire is another fan of the site. "I can definitely recommend Warm Showers. I used it a few times last year on my LEJOG, along with camping and crashing with family. We had some great hosts, well fed every time, with safe bike storage and a room to myself."
Chris recommends arriving with something to say thank you to your hosts, and has also reciprocated by hosting cycle tourers in his own home a few times. "It's been really interesting meeting new people and talking about all things bike and travel of an evening."
Tim Millikin, prolific cycle tourer and author of 'Reading to Reading, A Bicycle Journey Around The World' shares some of his top tips for low-budget travel. "Cities are expensive. Stay rural and remote for cheaper and potentially more exciting cycling. The more remote you are the less chances you'll spend all your money in that exciting riverside bar."
Wild camping is a favourite tactic of Tim's, opting to spend four to five nights a week camping cost free, depending on location. "Camping wild can provide a free, fun and adventurous alternative to some campsites in Europe that can be £20 per night."
Food and drink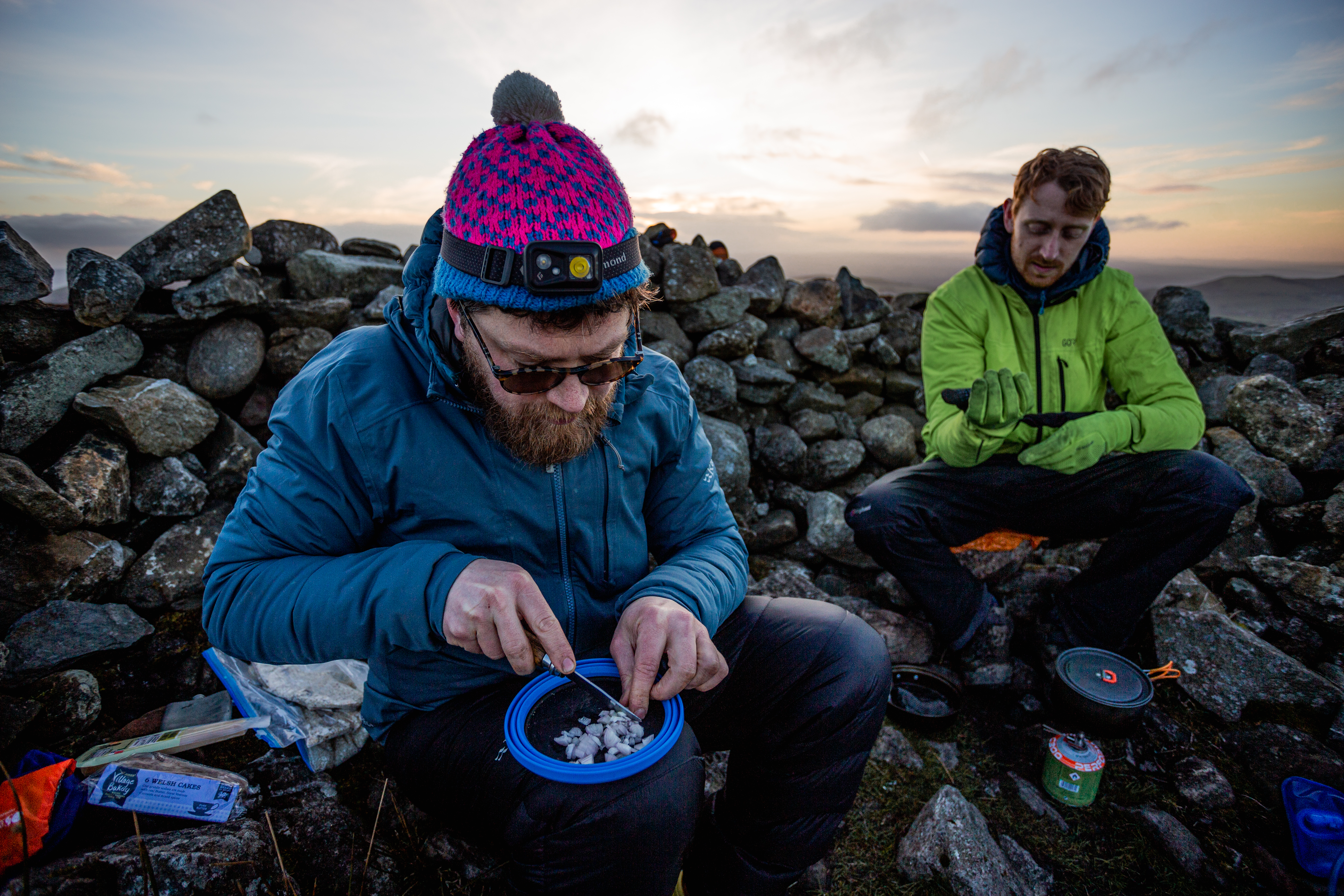 Meals and snacks can easily add up to become a large expense when travelling by bike. With a little preparation and extra thought, you can still be properly fuelled without having to break the bank.
"Takeaway burger and pizza joints are your friend," Leicester-based Cycling UK member Andrew Bucknall advises. "A double chicken burger with chips (with more salt than normal to replace salt lost through sweat) will feed you up much cheaper than a pub meal. Add a chocolate bar from the co-op, plus a breakfast of cereal bars."
Campsite cooking is a great budget option that comes highly recommended by Sam Jones, Cycling UK's communications delivery manager. "After the initial outlay [for kit], you can make cheap meals tent-side just as easily and cheaply as you would at home. After a long day in the saddle they also frequently taste better, no matter the weird combo!"
Gear and maintenance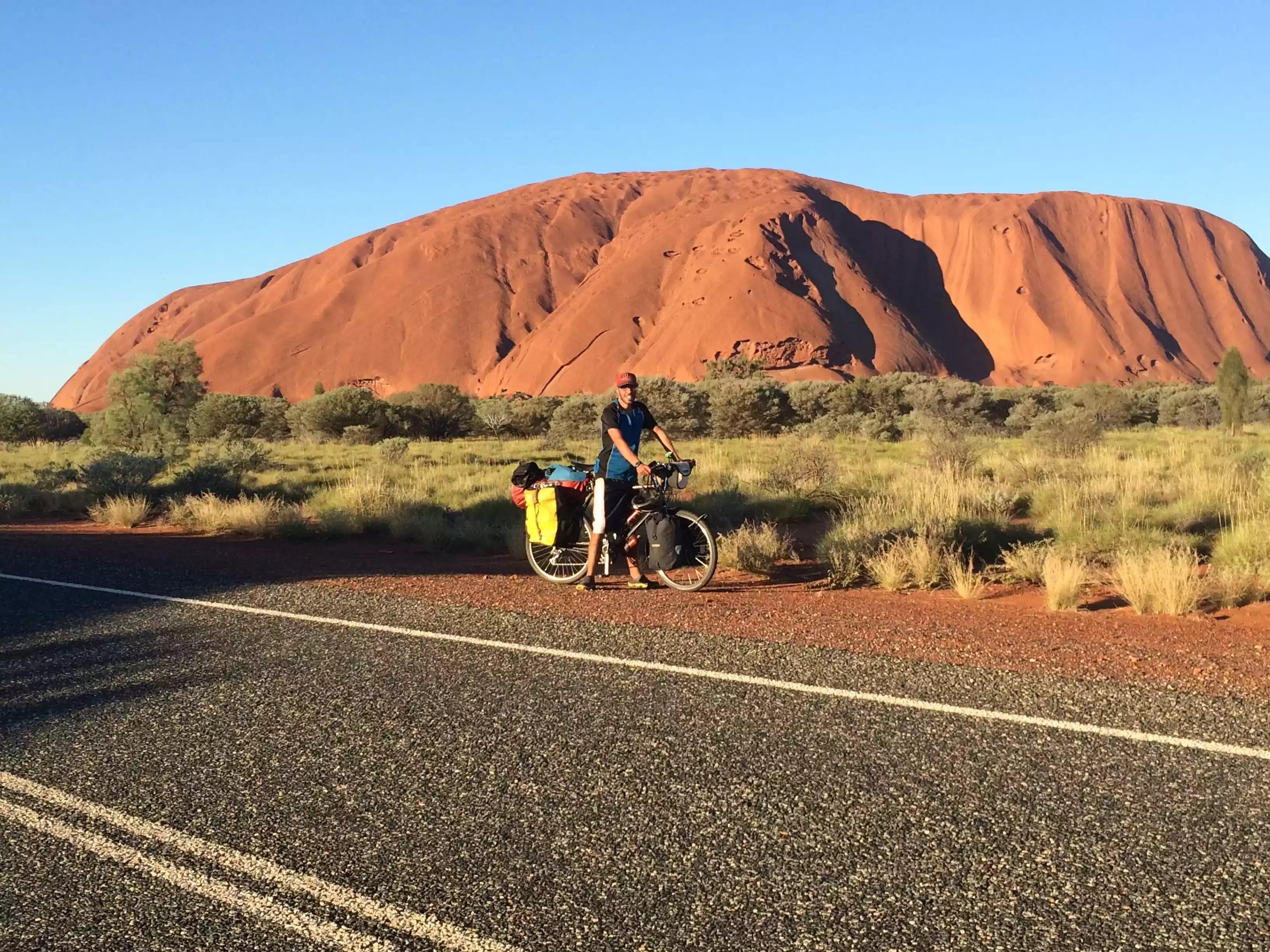 Getting kitted out for cycle touring can be overwhelming, with some recommended kit lists the length of your arm. Don't let this put you off getting started or heading out there, though, as you can certainly still have an amazing cycling holiday with kit acquired on a budget.
Ted, from Bristol, shares his budget bikepacking setup. "I haven't bought that much bikepacking-specific equipment. I tend to strap an old generic dry bag to my handlebars with sleeping stuff in and I strap my sleeping mat to my top tube. I then have a cheap secondhand saddle bag for clothes, and a backpack for food and stuff I might need during the day."
Based in Limavady, Northern Ireland, Sam echoes Ted's advice. "Don't go expensive until you have tried it, cost shouldn't be prohibitive." Another wise recommendation, Sam suggests going for a short practice run with your gear on the bike to get used to the extra weight and altered handling.
Brushing up on your mechanical skills before you head off on your cycle tour is also a great idea. Quick fixes not only save time and money, but also can also empower you to go far.
Get your bike serviced before you head off, or spend some time giving it some TLC. "Regular maintenance can also save money in the long run as you can spot issues before they arrive and end up costing you more," says Tim Millikin. 
Cycling UK membership benefits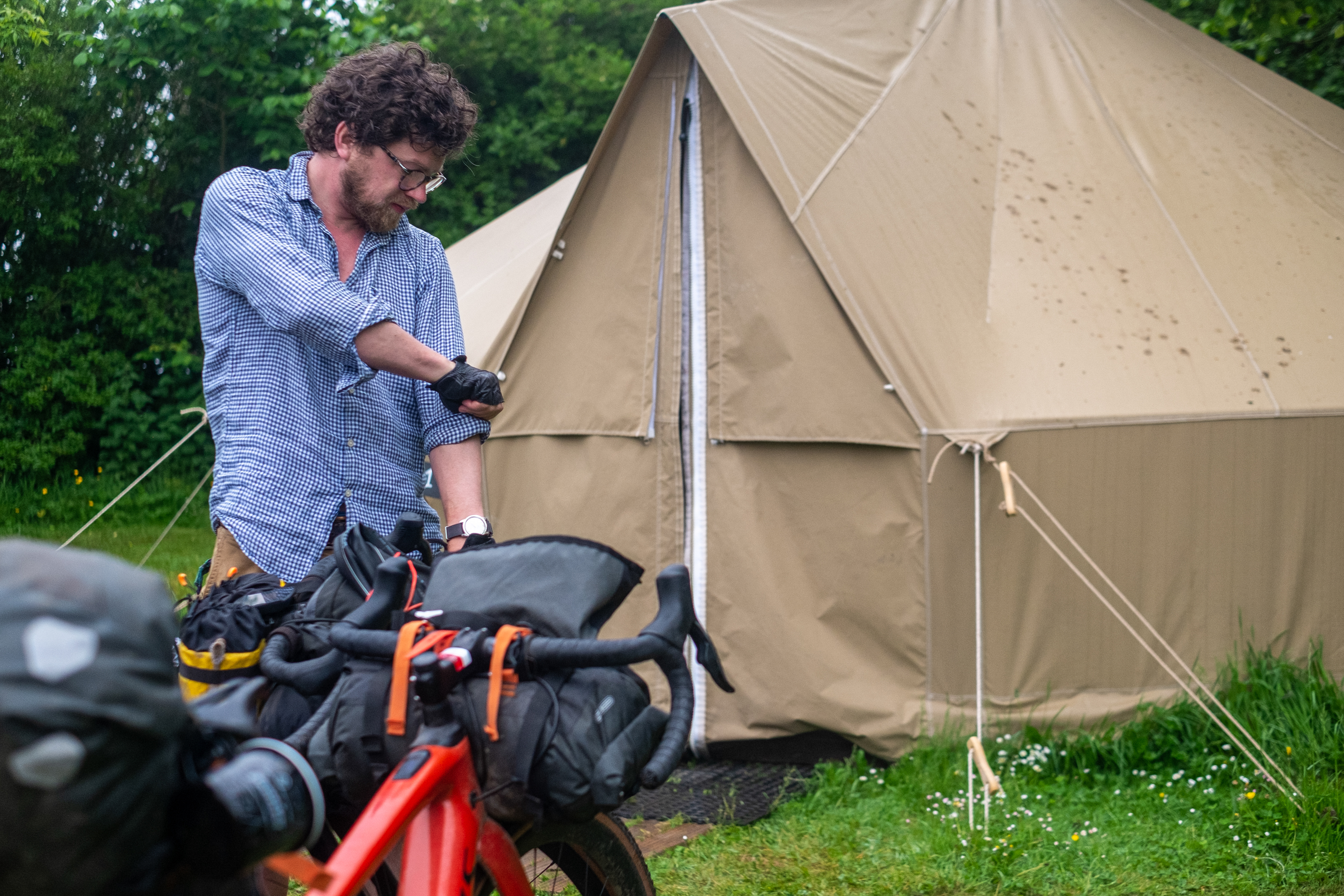 Don't forget that Cycling UK members can unlock a number of benefits including discounts on travel, kit and stays. 
If you're planning on mixing up your overnight stays under canvas with some hostelling, then 50% off your annual YHA membership will come in handy. This entitles you to 10% off stays and pre-booked meals in the organisation's network of hostels across England and Wales. Families rejoice: this is also redeemable in the school summer holidays, and if any member of your party is under 26, then you get an additional 5% discount.
Speaking of little ones, you can get 10% off Bike Trailer Hire in the UK, perfect for travelling with kids or pets.
You can also get 8% off glamping stays with Experience Freedom, with a network of sites featuring luxurious yurts, cabins, safari tents and pods to try.
Heading abroad? Get peace of mind when you insure yourself and your bike when you travel for 15% less at Yellow Jersey, which includes medical, bike breakdown and gadget cover, as well as provision for emergency cycle hire should the worst occur.
If you need some new gear before heading off, remember that you can claim 15% off Carradice bags, 10% off at Restrap and 15% off at UPSO, as well as money off at Cotswold Outdoor, Freewheel and Halfords.
Finally, if you're thinking about taking on one of Cycling UK's bikepacking routes, from the Rebellion Way to the Great North Trail, you can claim £2 off each guidebook with your membership.