10 tips for cycling in Africa
1 Don't be scared; trust your instincts
Africa is often perceived as dangerous and unstable, but it's a vast continent and, in many countries, that couldn't be further from the truth. The biggest danger to any cycle tourist – indeed, to anyone cycling, whether in London or Lusaka – is motor traffic.
In Africa, although driving standards are poor, traffic volumes are low in the countryside. If you plan your route well, you can keep interaction with motor vehicles to a minimum, especially if you're willing to head off the intercity tarmac and onto the wilder gravel roads.
Generally, cities are more dangerous than the countryside, as poverty is often more acute and inequality starker. While there are never any guarantees, my experience across the world – including Africa – is that the people you meet in the countryside invariably want to help you out.
They're usually not used to seeing tourists, and, across the continent, we had many a cheer and friendly hello shouted at us as we passed small villages from people delighted to see us away from the tourist trail and exploring their little corner of the world.
The best advice is to trust your instincts and local knowledge. If something doesn't feel right, it probably isn't. If someone who knows the country well tells you an area is dangerous, whether that's due to traffic, wildlife or people, then it probably is. But seek a few opinions out so you're not informed by one person's prejudices.
2 Utilise the amazing cycle touring community
The cycle touring community is one of the best in the world – people who love to ride and love to support others to ride, usually asking for nothing in return.
WarmShowers is an invaluable asset. This network of cycle tourists offers a spare bed or sofa to other cyclists. You can offer space to those cycling in your area too. It's not about a free place to stay, it's about meeting like-minded people who can give you an insight into the real side of life somewhere – something you'll never get from a hotel room.
There are also regional and route-based WhatsApp groups of cyclists travelling in Africa. The well-used Cairo to Cape Town group is a goldmine of live information for much of east and southern Africa – please get in touch if you'd like an invite to join the group.
iOverlander is also another useful tool where you'll find reviews of local guesthouses, wild camp spot suggestions, and notes on roads and routes.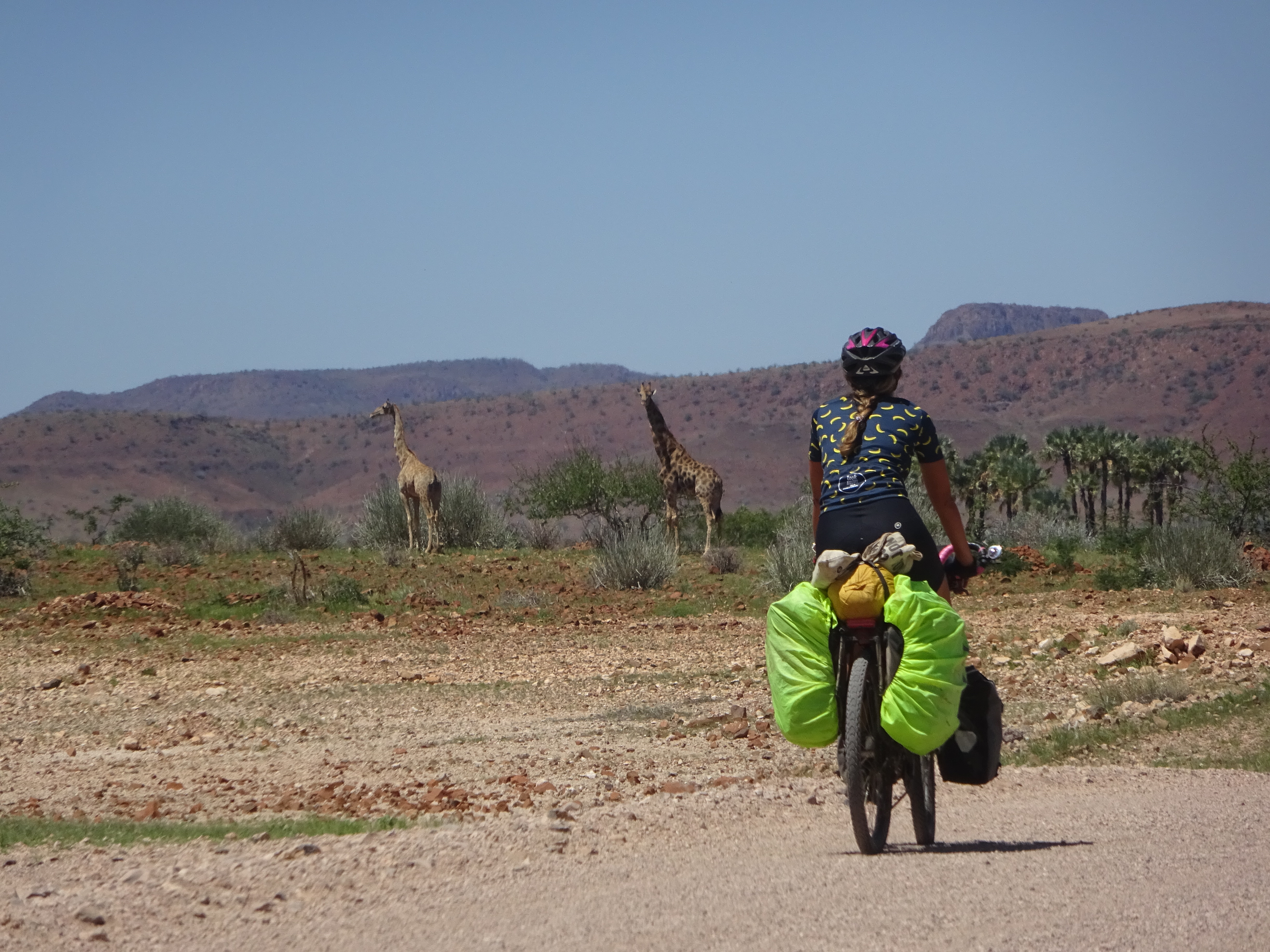 3 Take the sun seriously
Africa is HOT. It's hard to explain just how sapping it can be, and how quickly sunstroke can creep up on you. I thought my time in Colombia and Ecuador would prepare me, but Africa is a whole other level of heat.
Cycling across the continent with my partner, we quickly discovered that the key is to copy the locals: start early, and avoid the midday sun. Throughout Africa, life kicks off before sunrise, and if you want to avoid a sweltering afternoon, you should too.
We soon settled into a routine of rising early and rolling out just as the sun was rising, leaving plenty of time to ride before and after the hottest hours of the day.
Early morning is also the best chance to spot wildlife. Just a few days after heading out from Nairobi at the start of our cross-continent tour, it was early in the morning that we spotted gazelle, ostriches, zebra and giraffes as we cycled near Amboseli National Park.
Outside of capital cities (and sometimes even in them) sun cream can be near impossible to find, and sun cream that works, even harder. If you don't want to risk burns and skin cancer, you should take what you can with you and plan well ahead.
Capital cities are your best bet, especially those with populations of Europeans and Americans. Hunt down the fancy pharmacies marketing themselves to 'expat' communities. Light, long-sleeved clothes are also a must to keep the sun off you.
Be careful with local sun cream brands, as these often are designed to 'whiten' your skin and offer poor protection. You'll be shocked at the price of imported sun cream, but your health is worth it.
4 It's not a race
If you can, take your time. Be a tourist. Be more than a tourist. Take a few days to explore the culture of towns and smaller cities, and hunt down local bars, cafés and restaurants where you will always find locals keen to strike up a conversation.
So many visitors head only to hostel bars where they're segregated from local people. We were always made to feel welcome in local bars across Africa, whether we shared a language or not, especially once people find out you're crossing their country by bike.
5 You're a mzungo – embrace it!
In East Africa, you'll find out what life would be like as a celebrity, as every group of children you pass will shout "Mzungo!" at you, tunefully and as often as not accompanied by a dance, a wave, and a huge friendly smile. And with roughly 50% of East Africa's population under 18, that's a lot of children!
Mzungo originally means 'wanderer' in Swahili, which is very fitting for a cycle tourist, even if it's use has now shifted simply to mean 'foreigner'. Some people take offense, but you'll see from the expression of those shouting it that there's not a trace of meanness in it, quite the opposite: it's a shout of welcome. Embrace it, wave, and return the beaming smile.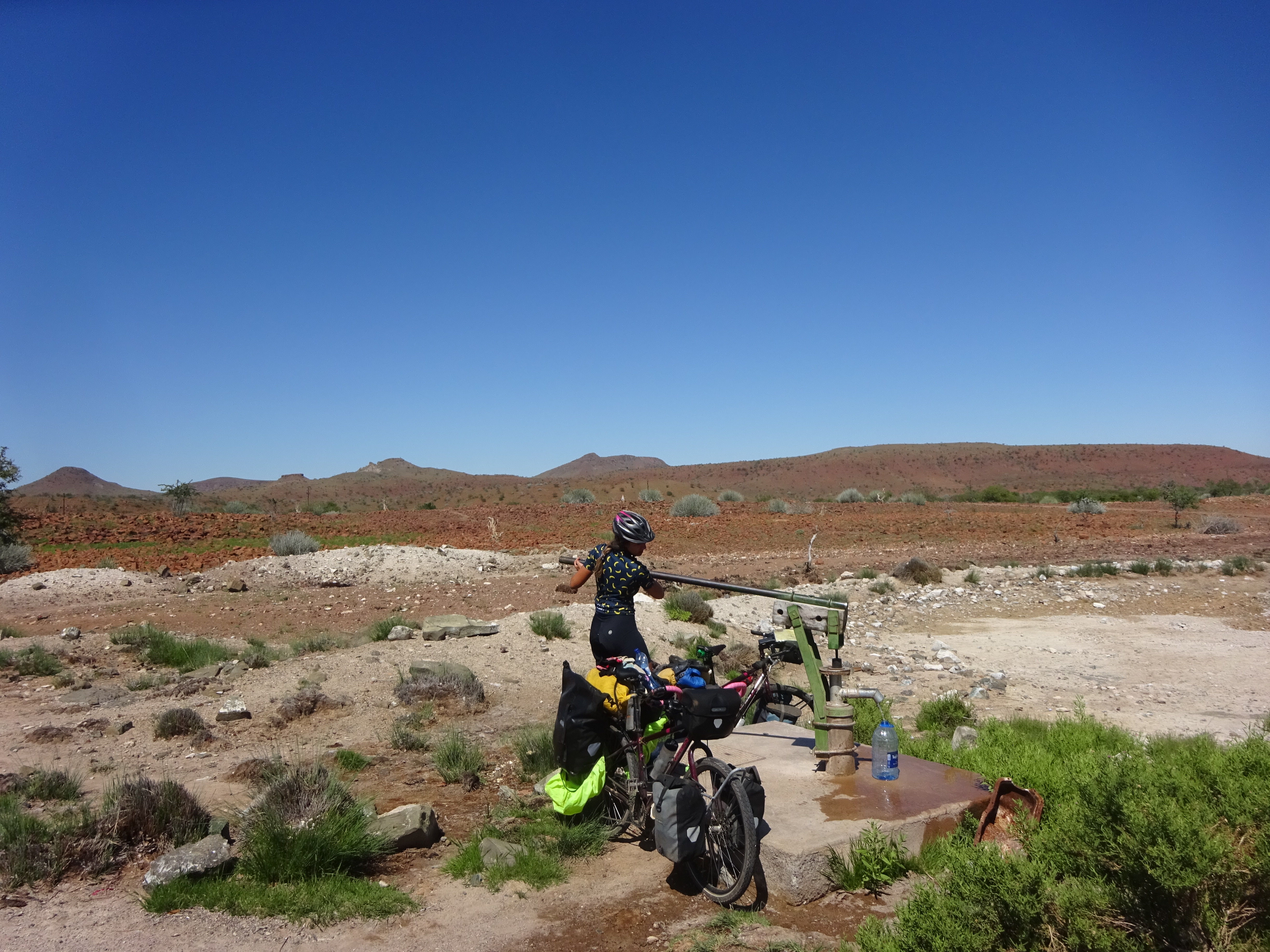 6 Drink plenty of water, and always have an emergency meal
This goes for anywhere in the world, but I've learnt the hard way to keep a bag of rice or oats at the bottom of my pannier. Like any insurance policy, you might never use it, and that's fine.
But when you need it, carrying that extra 500g halfway across a continent will be worth it. You never know when weather, mechanicals or map reading might send you wrong and make that easy-to-reach town suddenly unreachable.
Rice is good - space efficient, quick to cook, and full of calories, but requires water and fuel. Oats are better - in a fix, you can eat it raw. It won't be Michelin star, but it might save you from a very hungry day if you get caught short.
The same goes for water, especially in desert regions. You can easily add extra bottle cages to your bike with electrical tape.
7 Embrace the gravel, avoid the highways
Africa has limited train lines and next to no multi-lane motorways. This means you'll often be sharing intercity tarmac with lorries and coaches, often with little regard for speed limits or road safety – the coaches especially.
This is very dependent on the route, and many stretches of highway have very little traffic at all, but main roads between big cities can be unpleasant and unsafe.
On the other hand, much of Africa, like Namibia, offers some of the world's best gravel road riding. With little traffic, you'll be as close to nature as you can get on a bike.
Cycle touring in Africa is all about embracing the pottering village-to-village dirt roads. You won't break the Cairo to Cape Town record, but you'll be closer to the country, the culture and the wildlife than you ever would on the main roads.
A rear-view mirror is invaluable for the times you are on main roads.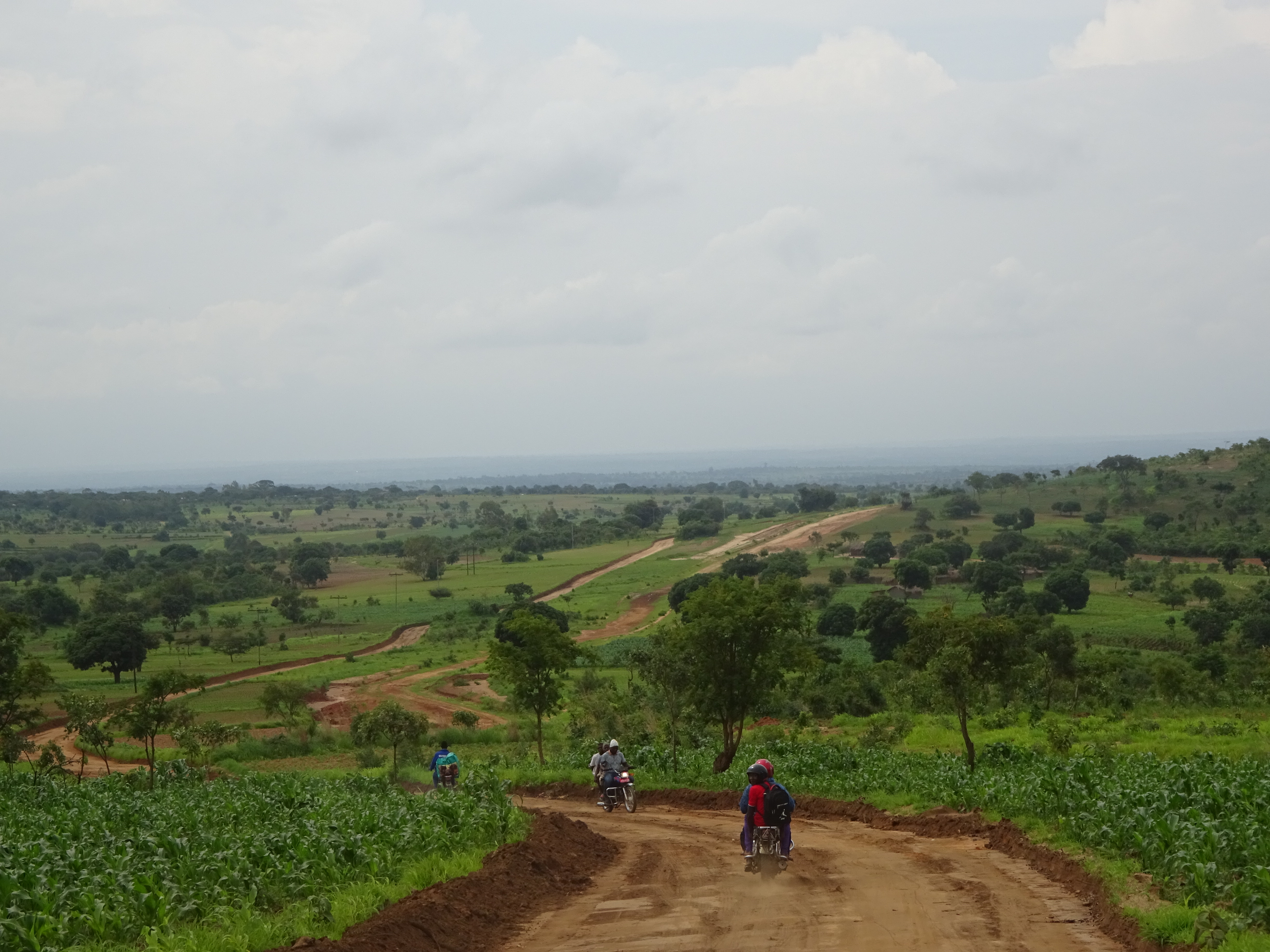 8 Be prepared for punctures
I swear by Schwalbe Mondial tyres. 15,000km in South America: two punctures. 7,000km in Asia: one puncture. 6,000km in Africa? Fifty between the two of us would be a good guess – we soon lost count. I had four just rolling into a wild camp spot.
Sub-Saharan Africa is spikey: the plants are spikey, the trees are spikey, the bushes are spikey. Even the tarmac can be spikey - we had countless punctures from tiny pieces of wire from blown-out and burnt tyres.
So, bring plenty of inner tubes and patches - especially if you have anything other than 26" wheels, which is the only size of tubes you're likely to find outside of the biggest capital cities.
In fact, bring plenty of everything your bike might need. Spare parts are a struggle to get in much of Africa, especially as bikes available in Europe and America have become increasingly specialised.
We ended up having to ship out a saddle after the one we left with was causing problems, while we often carried replacement chains for weeks because we'd passed through a big city and found some for sale.
Even the smallest part can be a nightmare to replace. The screw holding the seat post in place lost its threads in Tanzania. I spent two uncomfortable weeks with my saddle continuously slipping down until I reached Dar es Salam and could buy a replacement from a secondhand bike market selling European brands.
9 Do your own research
These are just some initial pointers, but you can find more information on cycling in East Africa on Bikepacking.com and elsewhere online.
You should also look up general, non-cycling specific advice too – especially health, malaria and vaccination advice on travelling to different countries in Africa, all of which have huge variations.
10 Have the time of your life
Epic starscapes. Incredible people. Diverse culture. Captivating wildlife. Serene beaches. Remote mountains.
Africa is far too easily stereotyped, yet it's a vast continent offering experiences of a lifetime.
For years, I wrote off sub-Saharan Africa as a cycle touring destination, focusing instead on the more obvious temptations of Patagonia or Central Asia. I couldn't be happier to have gambled on riding from Kenya to Cape Town just after Covid-19, while much of the rest of the world was still off limits.
After 30,000km in some 30 countries, Africa – and especially Namibia – is the place calling me back the most.