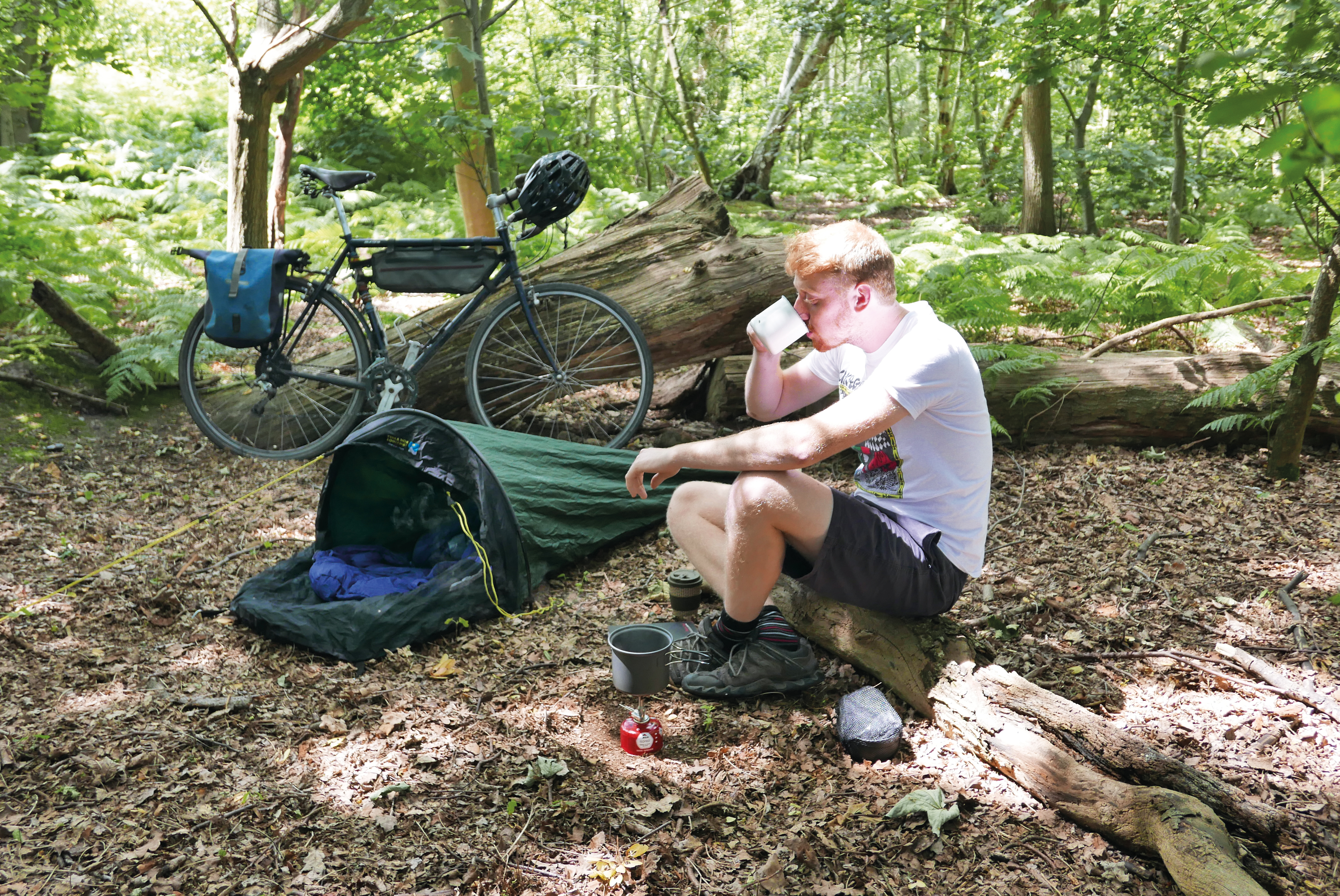 Stay overnight and try wild camping
One reason we love cycling is the opportunity to connect with nature. There's no better way to do that than to ride out and stay overnight in the great outdoors. Pack up your gear and head off, spend quality time outside, and ride home the next day.
For inspiration check out Cycling UK's #12NightsOutIn1Year on social media.